Channing Tatum Just Posted A Very NSFW Instagram Thirst Trap
And you can thank Jessie J for it.
So just in case you didn't know, since last November, Channing Tatum and Jessie J have been dating. And it's all been played out for us on Instagram.
And if you follow either or both of them on Insta then you know just how adorable they are with each other.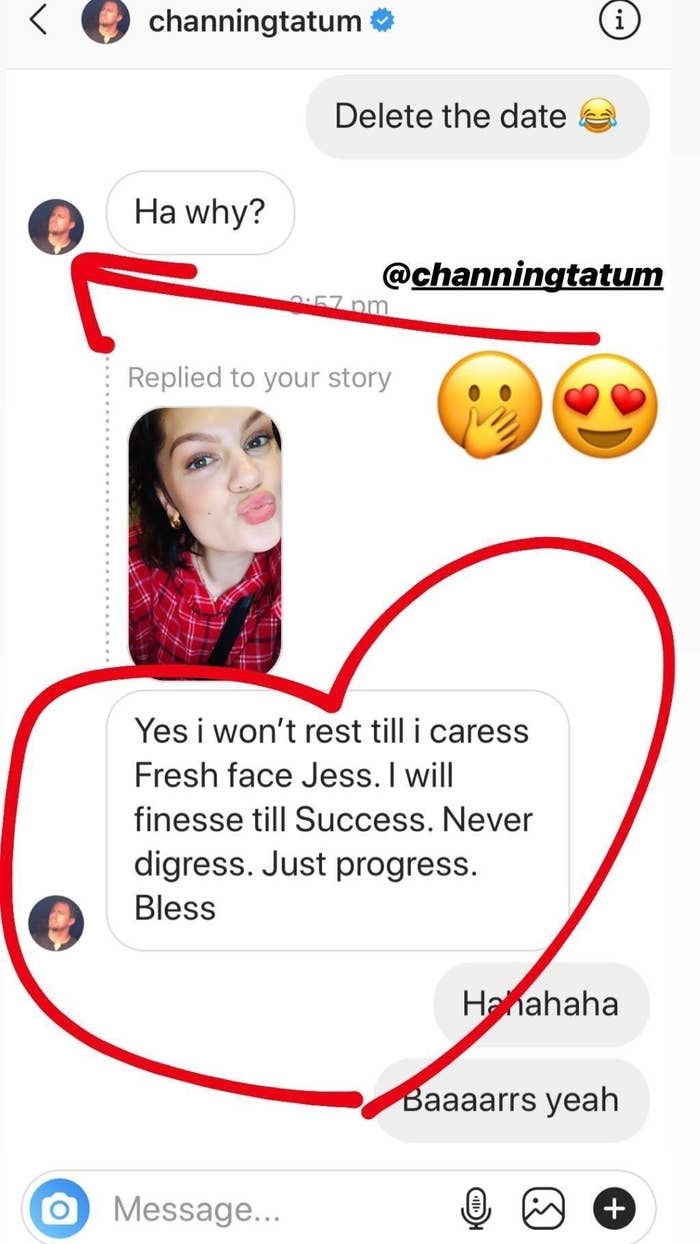 Well today they took it from cute to 🔥🔥🔥
Earlier Channing posted this photo of himself in the shower and it's 💦💦💦
And if you're wondering why Channing posted this thirst trap (not that he needs a reason!), apparently it's because he lost a game of Jenga to Jessie: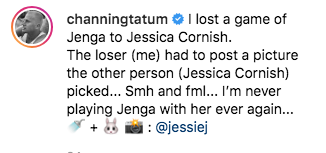 OK, can we take a second to talk about how he calls her Jessica Cornish (Jessie's real name) and spells it out fully twice:

Of course, Jessie had to comment on the photo she took of her man:

Oh, Channing is totally self-aware about what he and Jessie just did. He posted this to his Insta story shortly after the photo went up.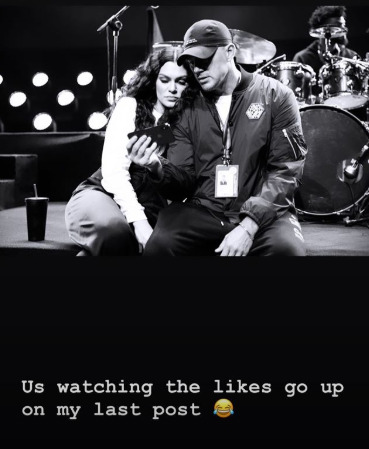 Well played, Channing and Jessie. Take notes, other celebs — this is how you thirst trap!