Céline Dion And Adele Both Look So Excited To Pose Together In This Instagram
Legends supporting legends!
So last week, Céline Dion's Facebook announced that she was cancelling all of her upcoming shows until March 27, due to "congestion and irritation of the vocal chords due to a lingering cold."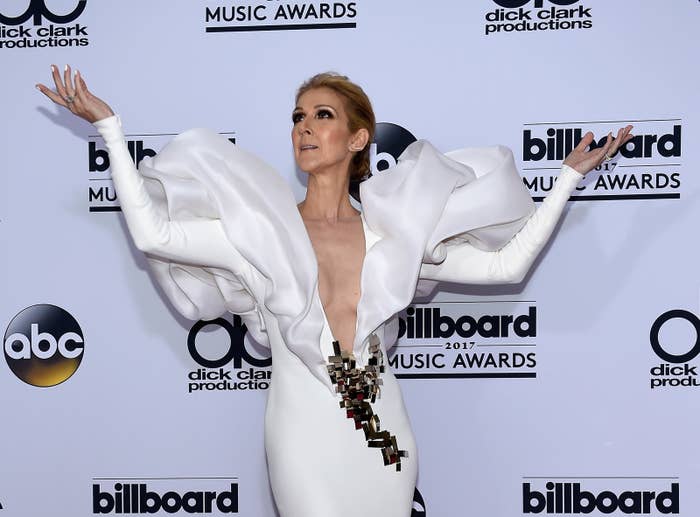 While Céline wasn't entirely well, she did manage to perform a few shows this month for some lucky fans.
And one of those lucky fans who managed to catch one of those shows was none other than fellow diva ADELE! Honestly, it's really hard to tell who is more excited to meet who in this pic!
Céline posted the photo of the two of them (taken backstage at her show on Jan. 12) on her Instagram earlier today. Along with the photo she gave everyone an update on her health:
I had a pretty rough time during the last couple of weeks...a lot of people have been hit with cold and flu bugs... but I'm doing much better now. Wasn't able to do all my shows, but was thrilled that Adele came to one of them.... I love her so much!!
Along with the update about her health, I think we can all agree the other amazing thing about this Insta is the fact that Adele is rocking a Titanic hoodie!!!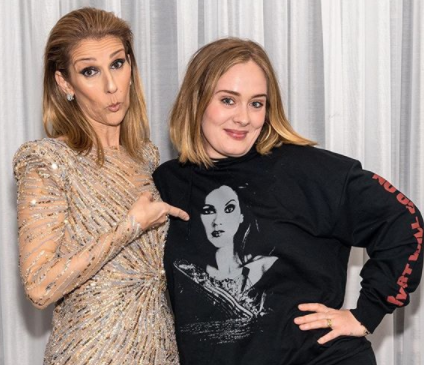 All I can say now is: I am also sure, Adele, like the rest of us, is wishing Céline a speedy recovery!!!