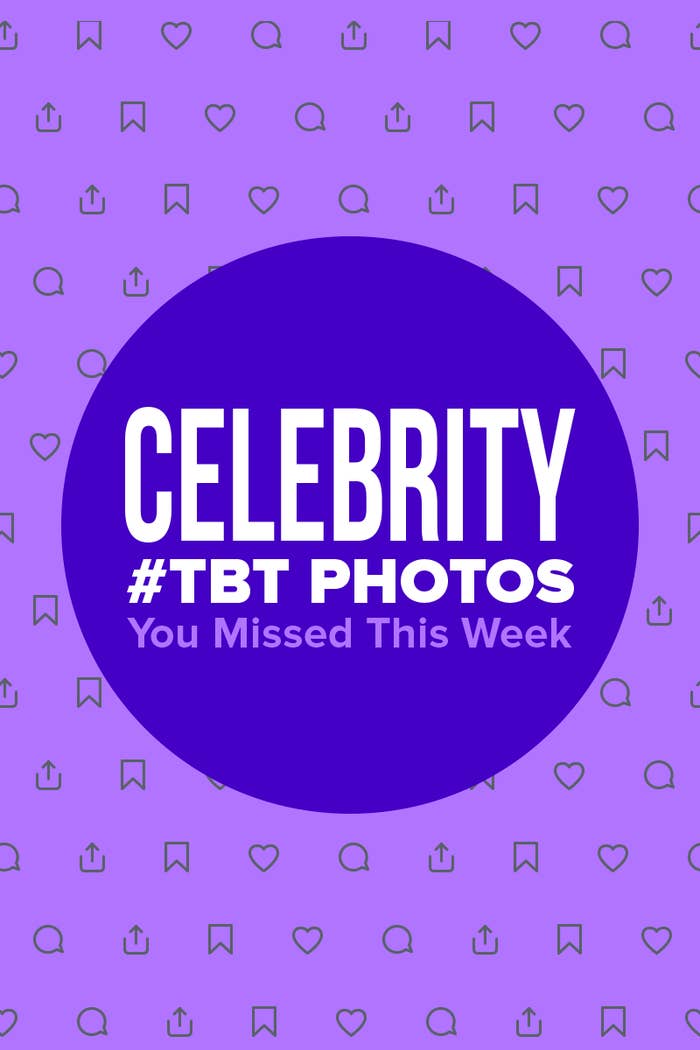 1.
Chris Evans shared this photo of himself in high school in the late '90s, back when he rocked hemp and beaded necklaces (which, in his defense, was the LOOK):
2.
Victoria Beckham posted this classic video clip from 1997's Spice World to promote her new makeup line, and also proclaimed that "Posh is back":
3.
Tessa Thompson celebrated her 37th birthday by sharing this too cute photo of herself as a kid in the '80s and also a photo of herself today:
4.
Jennifer Garner posted this photo of herself enjoying her swing set in the late '70s:
5.
RuPaul's Drag Race's Katya shared this photo of herself as a kid in the early '90s:
6.
Eli Manning posted this photo of himself with his big brothers, Cooper and Peyton Manning, before an Ole Miss football game in the early '90s:
7.
Janet Jackson shared this side-by-side video of Wake Up Studio perfectly re-creating the dance moves to her 2008 music video for "Rock With U":
8.
Russell Tovey posted this photo of himself dancing, at 7 years old, in the late '80s:
9.
Christina Aguilera celebrated Hispanic Heritage Month by sharing several photos of herself with her abuelos throughout the '80s:
10.
Kyle MacLachlan posted this behind-the-scenes photo of himself, Laura Dern, and David Lynch on the set of their 1986 film, Blue Velvet:
11.
Alison Brie shared these photos of herself alongside the rest of the GLOW cast (from each season) after it was revealed that Netflix had canceled the fantastic series:
12.
Salma Hayek remembered when she lost a bet and was forced to wear a traditional Bavarian dress on the German talk show Wetten Dass in 2008:
13.
In celebration of her 51st birthday, Gwen Stefani shared this adorable baby photo of herself:
14.
Mariah Carey reminded everyone that her classic concert at the Tokyo Dome in 1996 is up on YouTube in its entirety:
15.
And finally, in honor of the 30th anniversary of Beverly Hills, 90210, Jennie Garth shared this iconic photo of the entire cast taken in 1991: