12 Celebrity #TBT Photos That Were Shared With Us This Week
Anne Hathaway sharing a photo from The Devil Wears Prada — but with a twist — kicks off this week's #ThrowbackThursday!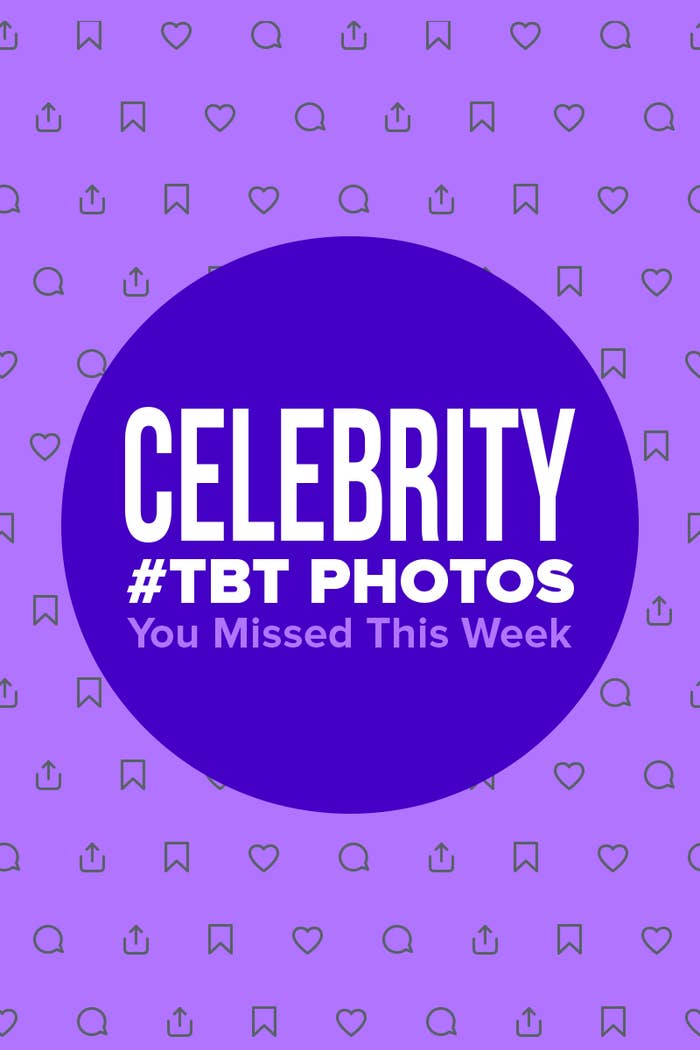 1.
Anne Hathaway posted this tweet, which parodied the classic "Chanel boots" scene from The Devil Wears Prada, to remind everyone to continue wearing masks:
2.
Jackée Harry wished her fellow TV legend, Marla Gibbs, a happy 89th birthday by sharing this photo of the two of them taken in the '80s for their classic series, 227:
3.
In honor of his son Bryce's 13th birthday, LeBron James shared these photos of the two of them from throughout the years:
4.
Reese Witherspoon paid tribute to Hollywood publicist Nanci Ryder — who died at age 67 of ALS complications — by sharing some photos of the two of them over the last two decades:
5.
Scott Evans wished his big bro, Chris Evans, a happy 39th birthday by sharing some photos of the two of them in the '80s:
6.
Kerry Washington shared this photo of herself and Chris Rock taken from their 2007 film, I Think I Love My Wife:
7.
Photographer Mick Rock posted this classic photo he took of John Cameron Mitchell for the 2001 film adaptation of Hedwig and the Angry Inch:
8.
Christina Aguilera shared a couple of clips and some behind-the-scenes footage from the music video for "Not Myself Tonight" in celebration of the 10th anniversary of her groundbreaking album, Bionic:
9.
Trixie Mattel posted this photo of herself alongside her fellow queens Shea Couleé and Kim Chi in the early 2010s:
10.
Paris Hilton shared this early '00s photo of herself and her sister, Nicky Hilton Rothschild, that has been transformed into a GIF (and looks like it's straight out of something on Myspace):
11.
Rob Lowe shared this photo of himself in the '80s:
12.
And finally, Naomi Campbell posted this video of herself doing an interview in 2013, where she spoke about the inequality that exists in the fashion industry: