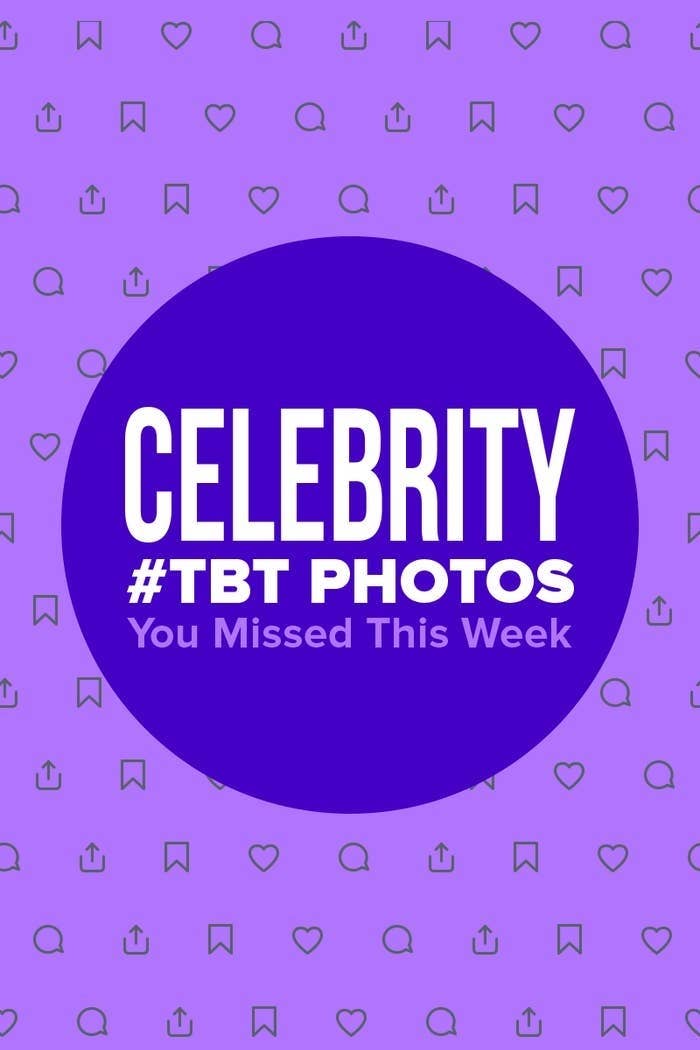 2.
Oprah celebrated the 25th anniversary of her book club by sharing a few photos from its early years — including one where she had a sleepover with the iconic Maya Angelou in 1997:
5.
In honor of Patrick Schwarzenegger's 28th birthday, dad Arnold Schwarzenegger shared a couple of photos of the two of them in the '90s:
6.
Michael Imperioli remembered his Sopranos costar James Gandolfini — on what would've been his 60th birthday — by sharing this photo of the two of them at the 2003 Emmys:
8.
Diana Ross celebrated Tracee Ellis Ross making the Time 100 list by sharing this photo of the two of them taken as part of a Gap campaign in 1991:
9.
Paris Hilton posted this photo of herself in the late '90s:
10.
Mariah Carey celebrated the 24th anniversary of her classic album Butterfly by sharing the video clip of herself performing the title track from it on SNL in 1997:
11.
While Lenny Kravitz celebrated the 23rd anniversary of his single "I Belong to You":
12.
Hillary Clinton is ready for fall and sweater weather, and shared this photo of herself (in a turtleneck sweater) taken for Vogue in 1993:
13.
While Diane Keaton was ready for layers weather and shared this photo montage of herself wearing her signature layered outfits throughout the years:
14.
Meanwhile, Catherine Zeta-Jones was ready for that golden hour fall lighting — and shared this stunning photo of herself in the '90s:
15.
Mark Hamill posted this photo of himself in the early '80s:
16.
Kristen Bell posted this photo of herself and Dax Shepard kissing in 2009:
17.
Barack Obama commemorated the 10th anniversary of him repealing the controversial and discriminatory "Don't Ask, Don't Tell" policy:
18.
John Mayer celebrated the 20th anniversary of his breakthrough album, Room for Squares:
19.
And finally, Britney Spears remembered her legendary appearance at the 2001 VMAs and the pre-show, where she not only wore one of her favorite dresses ever, but also met Mick Jagger: