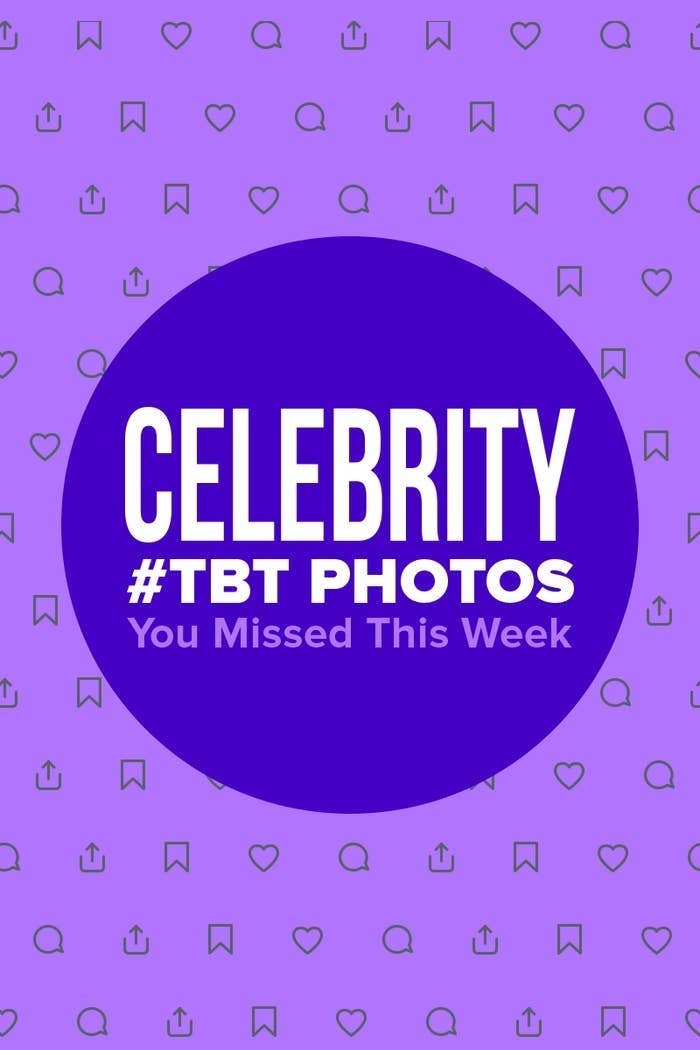 1.
Lil Nas X shared this too adorbs selfie he took of himself back in 2010, when he was 11 years old:
2.
In celebration of the release of the trailer for Scream 5, Drew Barrymore shared this behind-the-scenes clip of her filming the original back in 1996:
3.
Emma Bunton (aka Baby Spice) celebrated the 25th anniversary of the release of — arguably — the Spice Girls' best song, "Say You'll Be There," by posting this photo of herself taken on the set of the music video for it:
4.
In honor of her longtime friend MC Lyte's 51st birthday, Janet Jackson shared this photo of the two of them in 1993:
5.
Tori Spelling remembered Luke Perry on what would've been his 55th birthday by sharing this photo of the two of them in the early '90s:
6.
RuPaul posted this clip of herself posing during a photo shoot in the early '10s:
7.
In honor of the fifth anniversary of her winning RuPaul's Drag Race All Stars 2, Alaska Thunderfuck shared this screenshot from the moment she was crowned:
8.
Emily Hampshire posted this photo of herself and Annie Murphy:
9.
Justin Theroux celebrated the 20th anniversary of Mulholland Drive by sharing a couple of photos taken during the filming of it:
10.
Ahead of the release of Dune next Friday, Kyle MacLachlan shared this photo of himself taken for the 1984 original:
11.
Zach Braff shared this clip of himself in the 1990 short-lived The Baby-Sitters Club HBO series:
12.
Reese Witherspoon shared these photos from when she was part of the Sundance Filmmakers Lab in 1994:
13.
Ahead of Rainn Wilson's appearance on her and Angela Kinsey's Office Ladies podcast, Jenna Fischer posted this photo of the two of them together in the early '00s:
14.
Jake Gyllenhaal participated in the 🚩🚩🚩 meme by posting some pics of his more, um, forgotten roles and captioned it with, "'This role would be perfect for Jake Gyllenhaal.' 🚩🚩🚩🚩":
15.
Kacey Musgraves shared this photo of herself in full yee-haw garb in the '90s after her album, Star-Crossed, was excluded from the Country category by the Grammys:
16.
And lastly, Paul McCartney remembered John Lennon on what would have been his 81st birthday by sharing this photo of the two of them during their Beatles days in the early '60s: