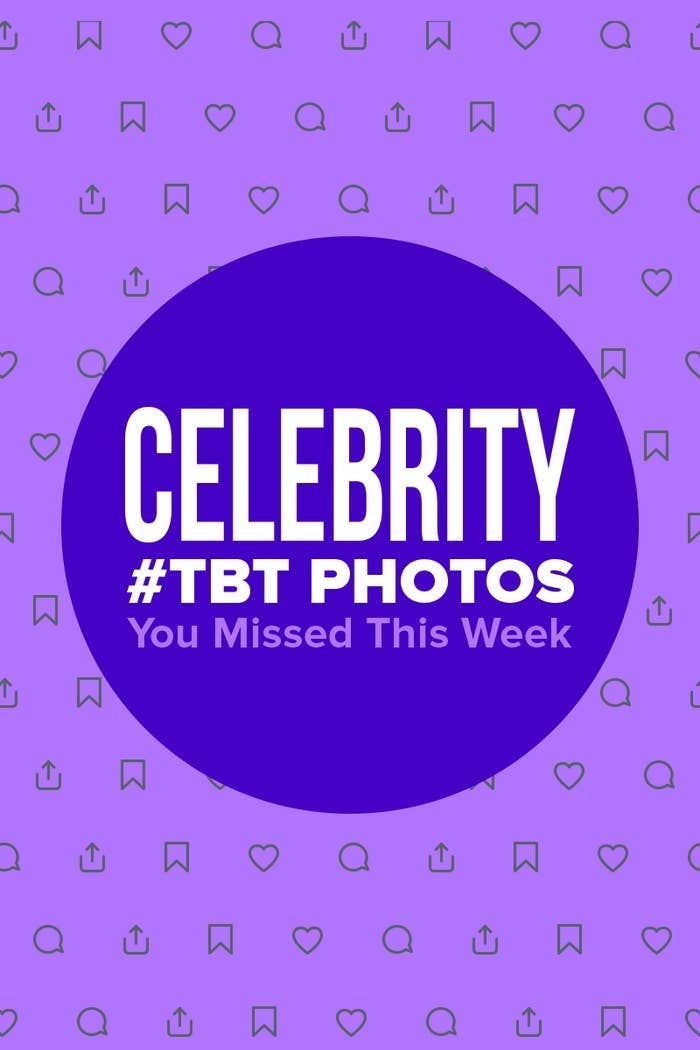 1.
In honor of Mother's Day coming up this Sunday, Jada Pinkett Smith shared this photo of herself with her mother, Adrienne Banfield-Norris, and daughter, Willow Smith, in the early '00s:
2.
Natalie Portman celebrated May the 4th by sharing this photo of herself and her friend and costar, Ahmed Best, in 2001, while they were filming Attack of the Clones:
3.
While Lupita Nyong'o celebrated May the 4th by sharing this GIF of herself at The Last Jedi premiere in 2017:
4.
Eva Mendes posted this screenshot of herself from 2003's Once Upon a Time in Mexico and opened up about past insecurities:
5.
Naomi Campbell posted this Playboy Bunny–looking cover she did with V Magazine in 2009:
6.
Gwen Stefani shared this photo from the mid-'90s to express just how shocked she is that it's already May:
7.
Alaska Thunderfuck reminded us that we're way past a certain "May meme" and that her as Mae West in 2016's All Stars 2 is the perfect new — and million times better — May meme:
8.
Hillary Clinton was feeling the color blue and shared this photo of herself from 1992:
9.
Mike D paid tribute to his fellow Beastie Boy, MCA (Adam Yauch), on the ninth anniversary of his death by sharing this behind-the-scenes photo taken on the set of their ICONIC 1994 music video for "Sabotage":
10.
John Stamos paid tribute to the great Olympia Dukakis, who died last Saturday at age 89, by sharing this photo of himself alongside her and Telly Savalas in the early '90s:
11.
Diane Keaton posted this video clip of herself that shows her auditioning for the cinematic masterpiece The Godfather and also features Al Pacino and Francis Ford Coppola talking about working with her on it:
12.
In celebration of Chris Paul's 36th birthday, LeBron James shared these photos of the two of them from throughout the years:
13.
Amber Heard looked back at her Met Gala gowns from throughout the years:
14.
Reese Witherspoon posted this way-too-cute photo of herself at 7 years old in 1983:
15.
Nate Berkus celebrated his seventh wedding anniversary to Jeremiah Brent by sharing this photo of the two of them on their big day:
16.
Shania Twain posted these photos of herself performing on the UK's Top of the Pops in 1999: