I think we can all agree that Mean Girls is one of the BEST, most ICONIC, and IMPORTANT movies of the last 20 years.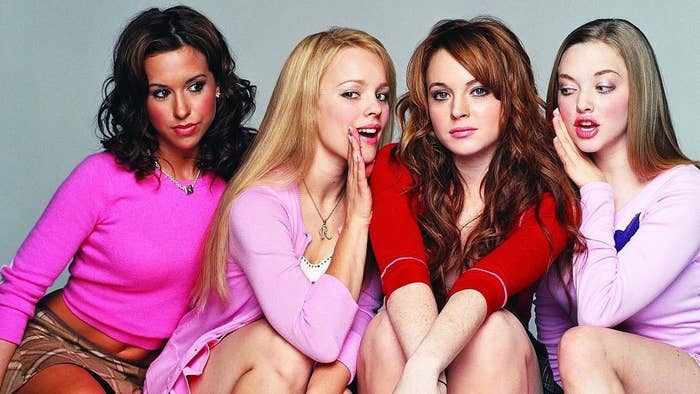 And starting this May you'll actually be able to collect your favorite Plastic as part of Funko's Pop! vinyl toy series.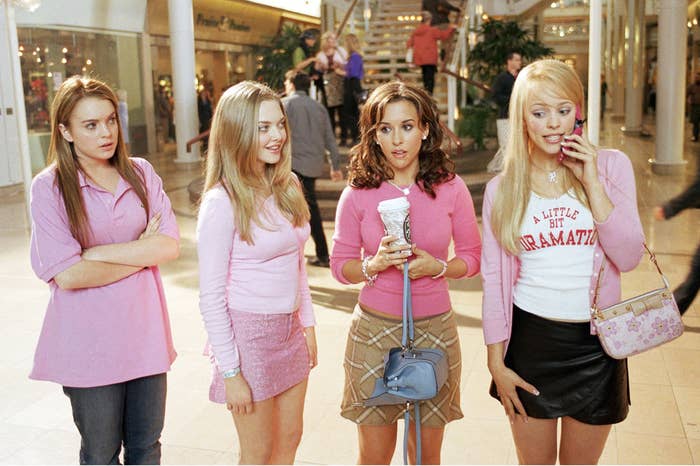 There's Cady, who comes complete with a look of scorn on her face.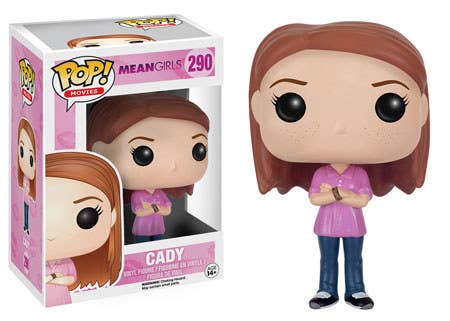 Karen who of course is wearing pink.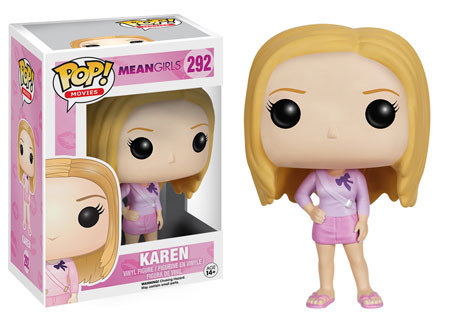 Gretchen, who is looking fetch while holding the Burn Book and NOT wearing hoop earrings.
And the queen bee herself, Regina, who you're probably obsessing over right now.