Michael J. Fox como Marty McFly:
Dato curioso: Fox fue la primera opción de los productores de la película para el papel de Marty, pero él no estaba disponible para tomar el papel por sus compromisos de filmación con el programa televisivo "Family Ties". En su lugar, los productores eligieron a Eric Stoltz como Marty. Stoltz filmó cinco semanas de grabaciones antes de ser despedido y reemplazado por Fox, quien estuvo disponible luego de que los productores de la cinta llegaran a un acuerdo con los productores de "Family Ties".
Christopher Lloyd como Doc Brown:
Dato curioso: Michael J. Fox, quien tiene 53 años, es actualmente mayor que Lloyd cuando interpretó a Doc en 1985 (él tenía 47 años en aquel entonces).
Crispin Glover como George McFly:
Dato curioso: Glover se negó a aparecer en las secuelas de "Back to the Future", por lo que los productores utilizaron material de archivo y a un actor de aspecto similar, Jeffrey Weissman, para mantener a su personaje, George, en las películas. Glover pudo demandar con éxito al estudio y a los productores en un caso que cambió la forma en la que la semejanza de un actor puede utilizarse en una película.
Lea Thompson como Lorraine Baines-McFly:
Dato curioso: A inicios de la década de 1980, Thompson apareció en un comercial navideño de Burger King junto con Sarah Michelle Gellar y su futura coprotagonista de "Back to the Future", Elisabeth Shue (Shue asumió el papel de la novia de Marty, Jennifer Parker, en la segunda y tercera película).
Thomas F. Wilson como Biff Tannen:
Dato curioso: Wilson, quien también es un comediante de monólogos, recibe tantas preguntas sobre su papel de Biff en "Back to the Future" que ha incorporado una rutina llamada la 'Canción de Preguntas a Biff' en su monólogo.
Claudia Wells como Jennifer Parker: Dato curioso: Melora Hardin (mejor conocida por su papel como Jan en "The Office") fue originalmente elegida como Jennifer y filmó su parte junto con Eric Stoltz. Cuando él fue reemplazado por Michael J. Fox, ella fue reemplazada por Wells. Se dice que Hardin era considerada demasiado alta como para interpretar a la novia de Fox.
James Tolkan como el Sr. Strickland: Dato curioso: Tolkan repitió su papel del Sr. Strickland en la serie animada de "Back to the Future".
Marc McClure como Dave McFly: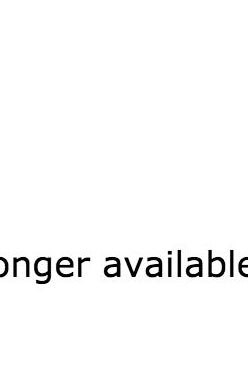 Dato curioso: McClure probablemente es mejor conocido por su papel como Jimmy Olsen en las películas de 'Superman' de Christopher Reeve. También es el único actor, junto con Reeve, en aparecer en las cuatro películas de la franquicia.
Wendy Jo Sperber como Linda McFly: Desafortunadamente, Sperber perdió su batalla contra el cáncer el 29 de noviembre de 2005. Cuatro años antes de su muerte, fundó el 'weSPARK Cancer Support Center', un centro de apoyo para pacientes con cáncer y sus familias, con sede en Los Ángeles.