"RuPaul's Drag Race's" Miz Cracker Gave Antoni Porowski A Drag Makeover And I Am Gagged
No avocados were harmed during the making of this makeover video.
So you of course know Antoni Porowski as the food and wine expert on Queer Eye. And when he isn't busy adding Greek yogurt to guacamole or posting thirst traps on Insta, he is busy running his NYC restaurant, Village Den.
And you of course know the beautiful Miz Cracker from her memorable run on Season 10 of RuPaul's Drag Race — where she was wrongly eliminated during the 11th week of the series!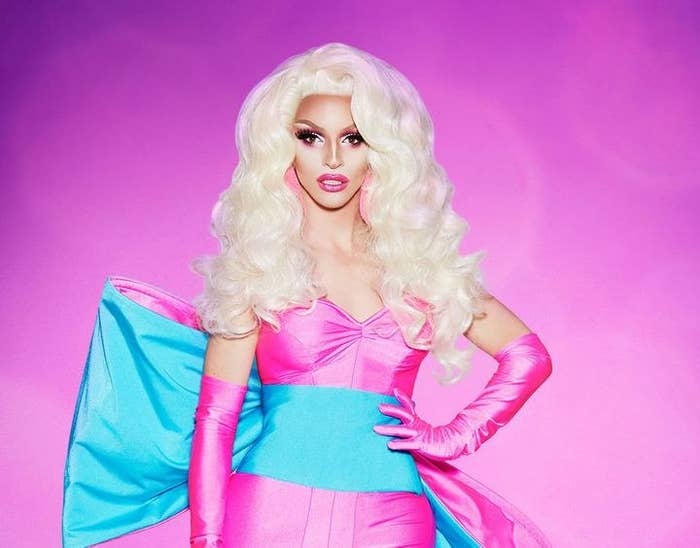 Well, recently the two teamed up with Them to make a video where Cracker gives Antoni his very first full drag makeover.
Antoni started off by saying he has never really done drag before, except for once as a kid for Halloween (where he wore his sister's dress) and once when he dressed as Britney Spears for Lip Sync Battle.
Antoni then opened up about labels, and how he doesn't identify as gay, because he has dated both men and women.
He went on to talk about how important Pride is to him now. And also about what it's like for him to deal with social anxiety.
But perhaps the best part of the video was when Antoni saw himself in drag for the first time and had the most pure reaction.
Oh, and in case you were wondering what Antoni's drag name is? Miz Cracker was proud to name her new drag daughter Eva Cado (get it?!).