1.
Kylie Minogue shared this photo of herself with the always badass Shirley Manson.
2.
Grey's Anatomy star Justin Chambers (on the left) posted this photo of himself with his twin brother in the late '70s.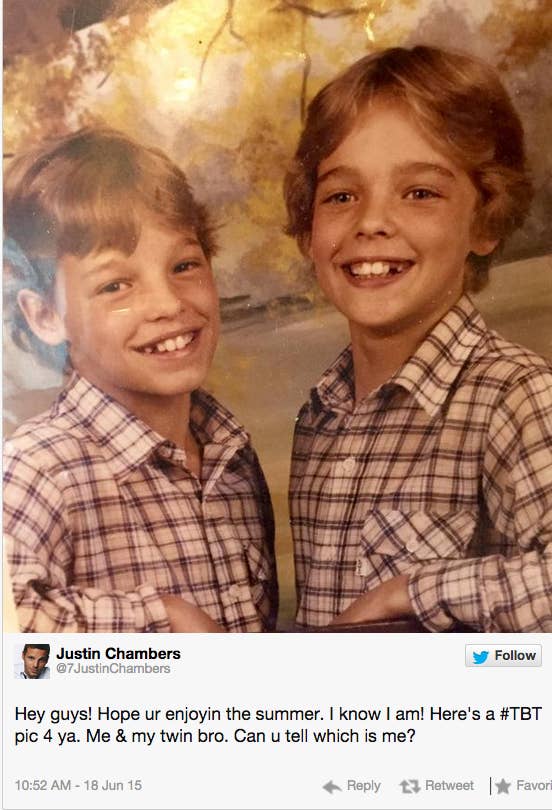 3.
Eva Mendes reminded us of her blonde ambition days.
4.
Aziz Ansari found an old photo of when he was an intern at The Daily Show in 2003.
5.
David Spade remembered when he and Courteney Cox played Gapardy in a sketch on SNL.
6.
Katie Holmes paid homage to her character Libbets Casey, from the 1997 film The Ice Storm.
7.
While Elizabeth Berkley paid homage to one of the most iconic characters in cinematic history, her character, Nomi Malone, in Showgirls.
8.
In honor of his 73rd birthday, Paul McCartney shared this rosy pic.
9.
And finally, Rob Lowe gave us a warm #TBT with a behind-the-scenes pic from the set of Parks and Recreation.