1.
Care Bears cards that your grandma or aunt would always get you for holidays and birthdays: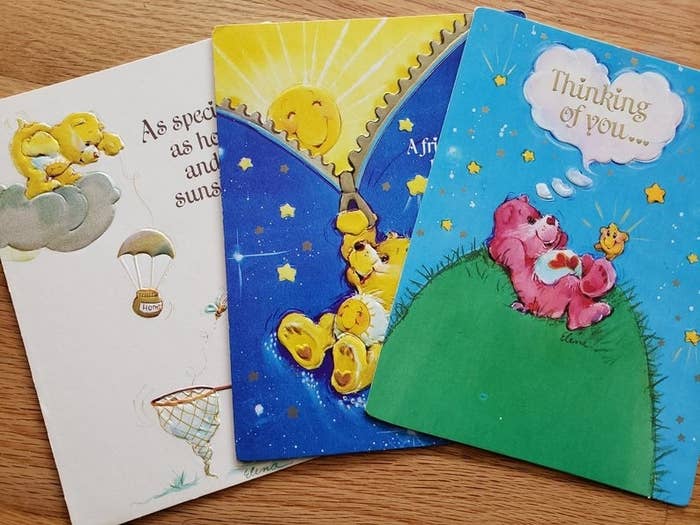 2.
Apple Paperbacks, which were the publishers of all those creepy books that kept you up at night: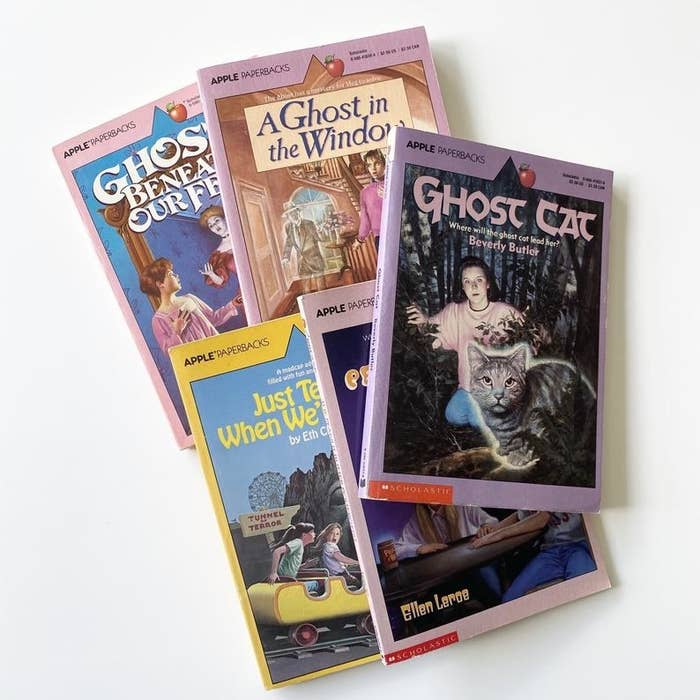 3.
Wacky Packages stickers, which you would always stick on your wall for some reason: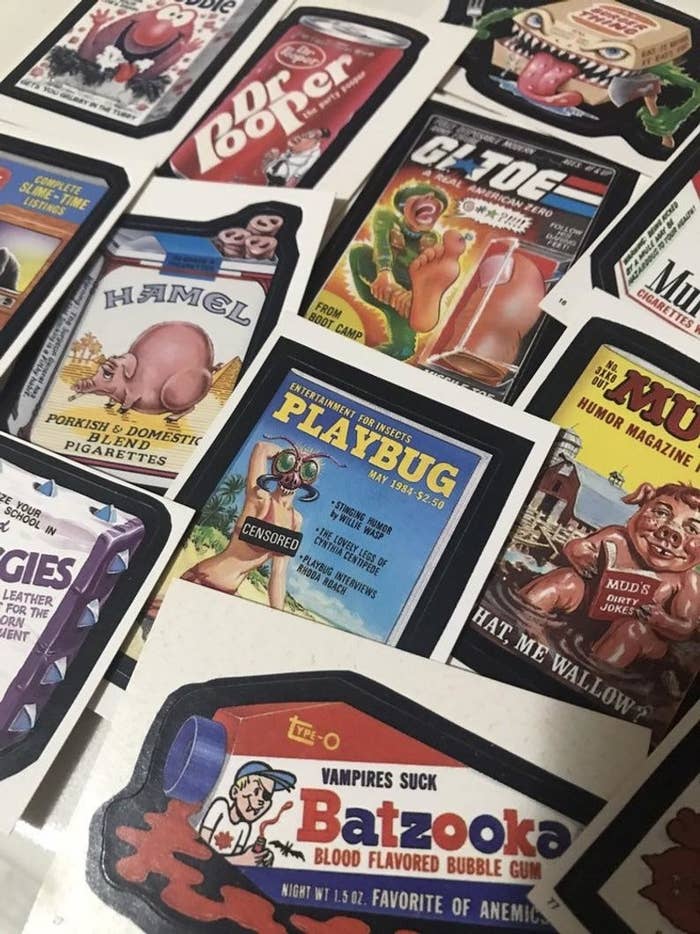 4.
Souvenirs (like this flag pennant) that you would get whenever you would go see an Ice Capades show: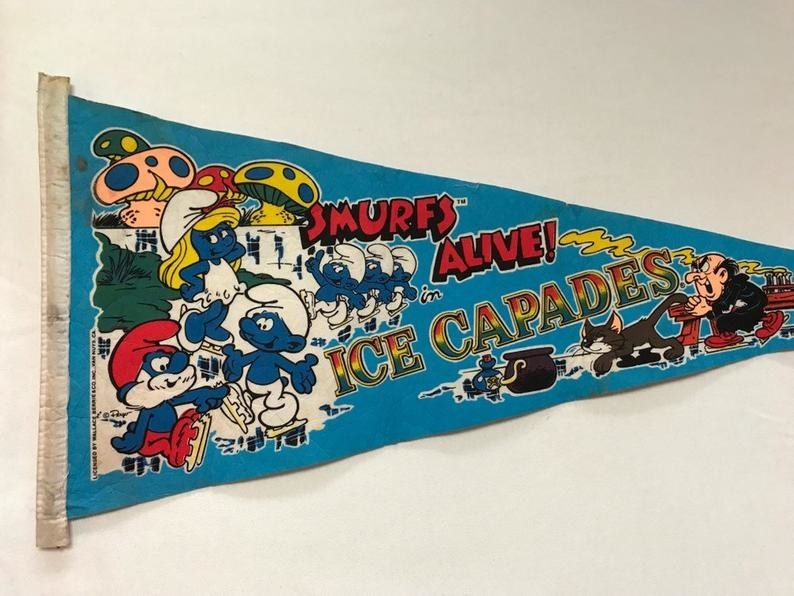 5.
Cabbage Patch Kids posable PVC figures, which were just as creepy as the dolls and would hurt like hell if you chucked them at someone: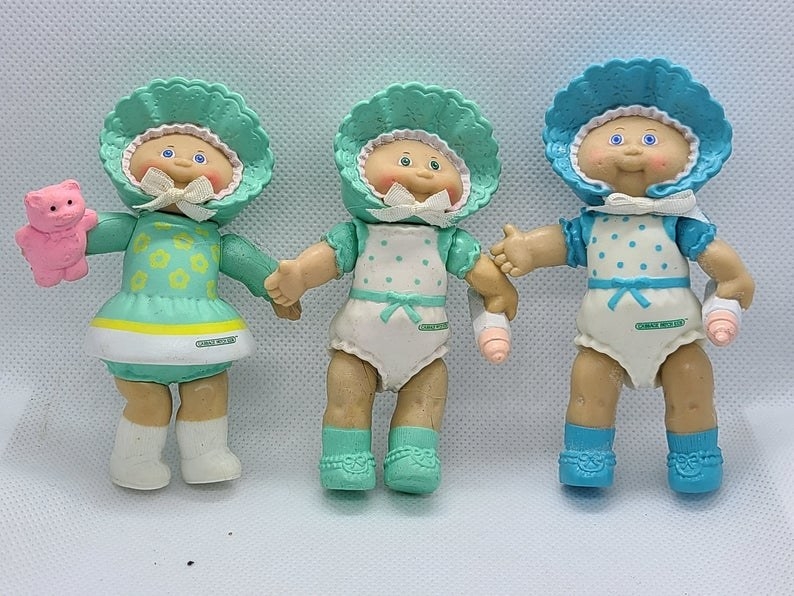 6.
The occasional TV Guide that would come with cartoons or TV characters that you liked on the cover — which immediately made it a must-read:
7.
Garfield books that you would always get for your birthday from relatives you weren't close with (but who assumed you liked Garfield):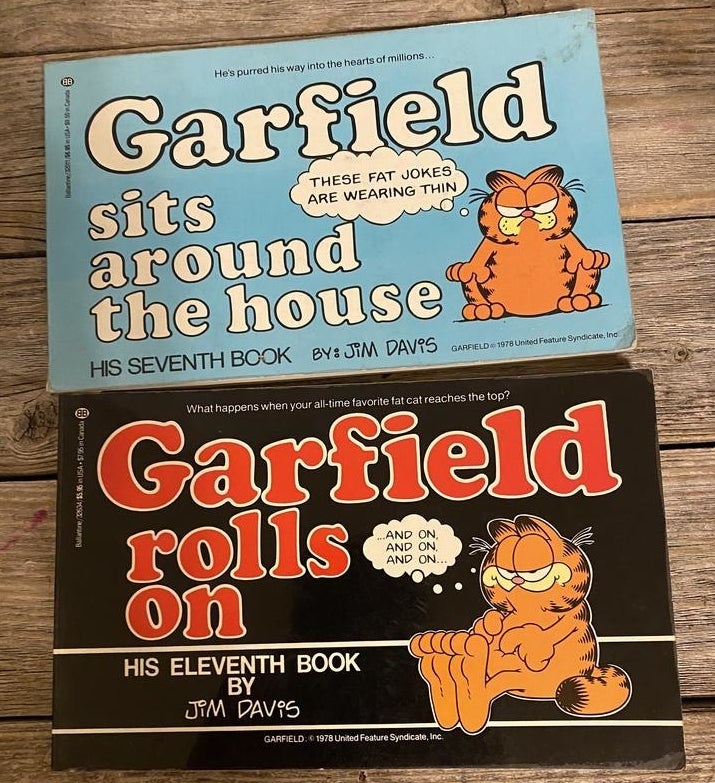 8.
This exact dictionary that every kid owned: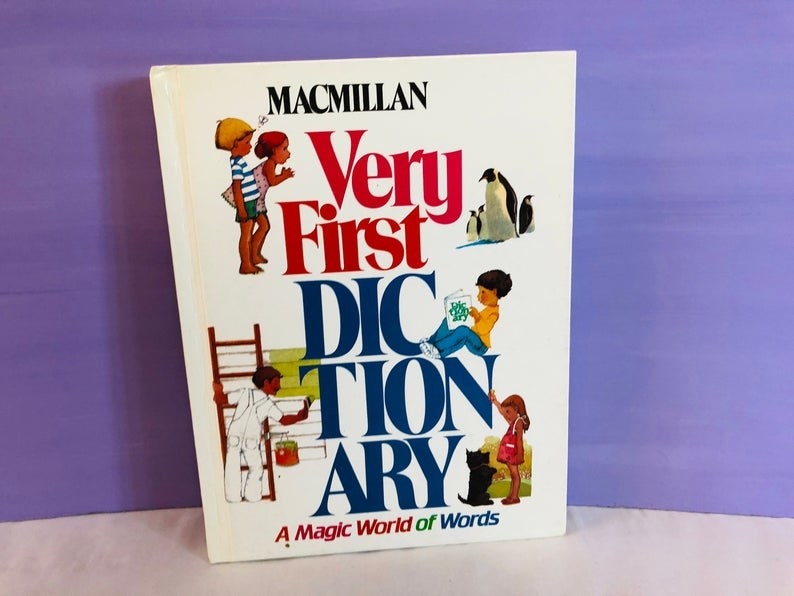 9.
Mickey and Minnie merchandise (from when they tried to be hip):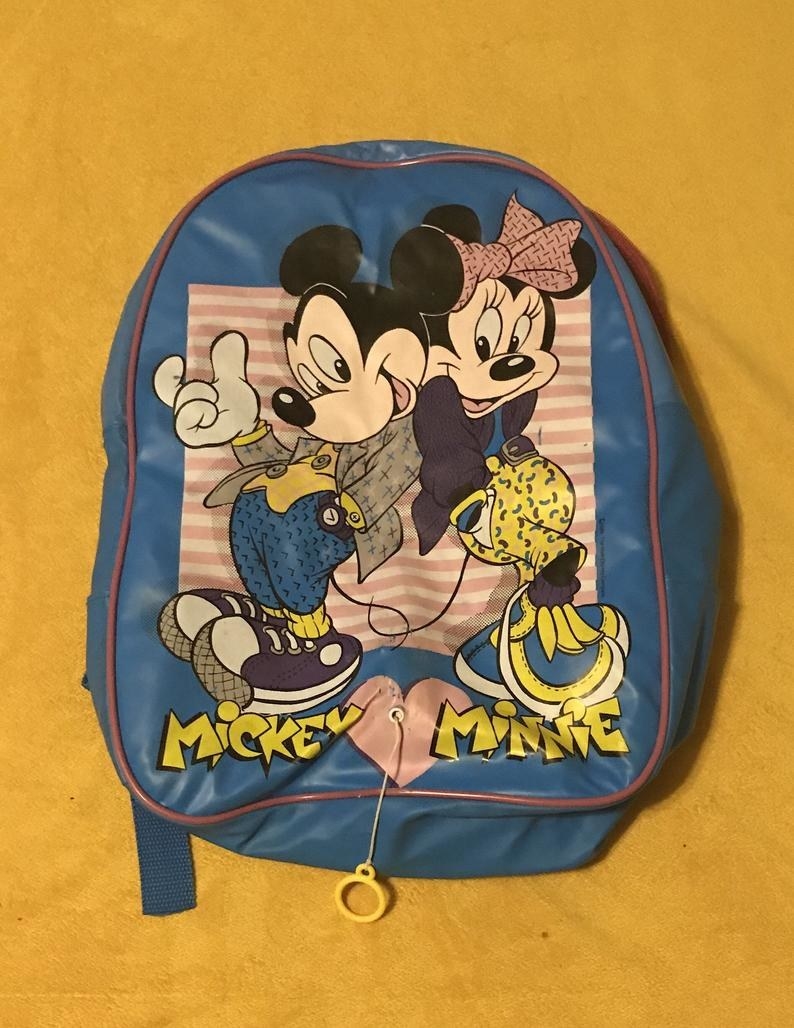 10.
Metal trash cans in your bedroom that featured your favorite cartoon characters: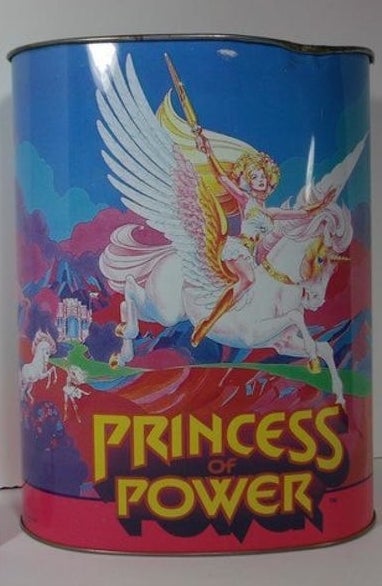 11.
And metal character TV trays: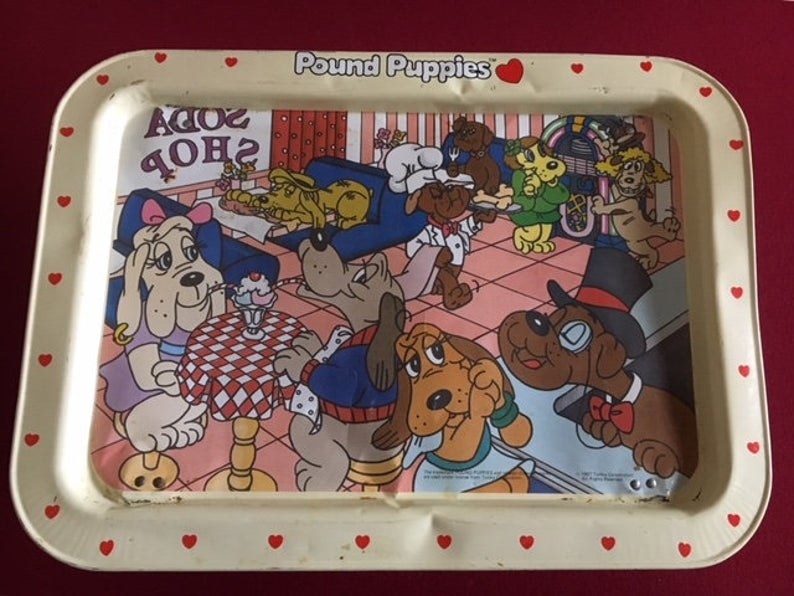 12.
The big red lips novelty telephone, which you thought was so, so cool and chic: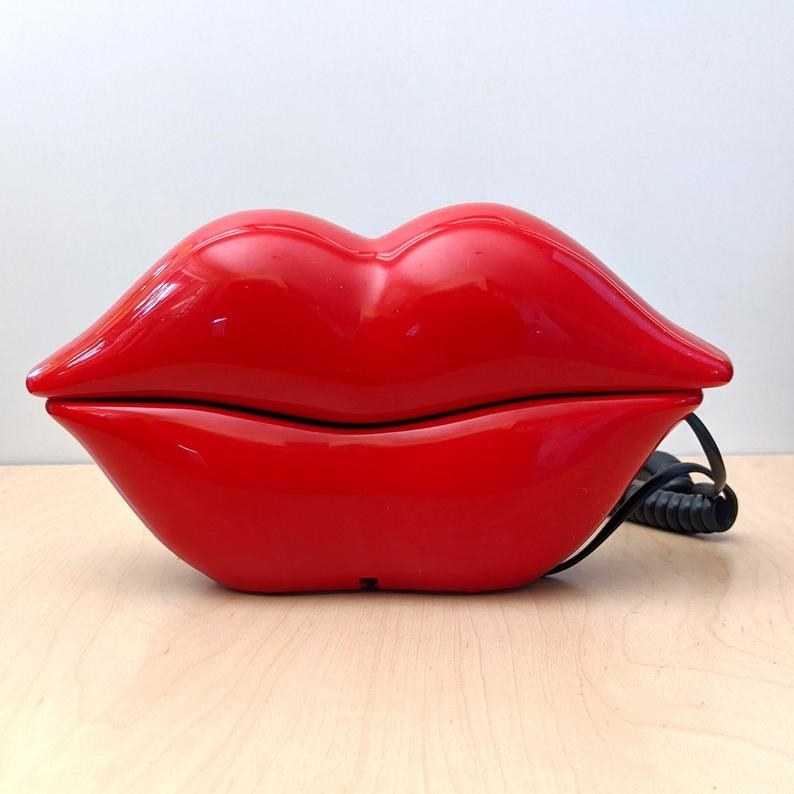 13.
This exact Godzilla toy that you never knew how you acquired (just was in your toy box one day):
14.
Hugga Bunch books, which, much like the Godzilla toy, you just found in your bookshelf one day and never knew how they got there: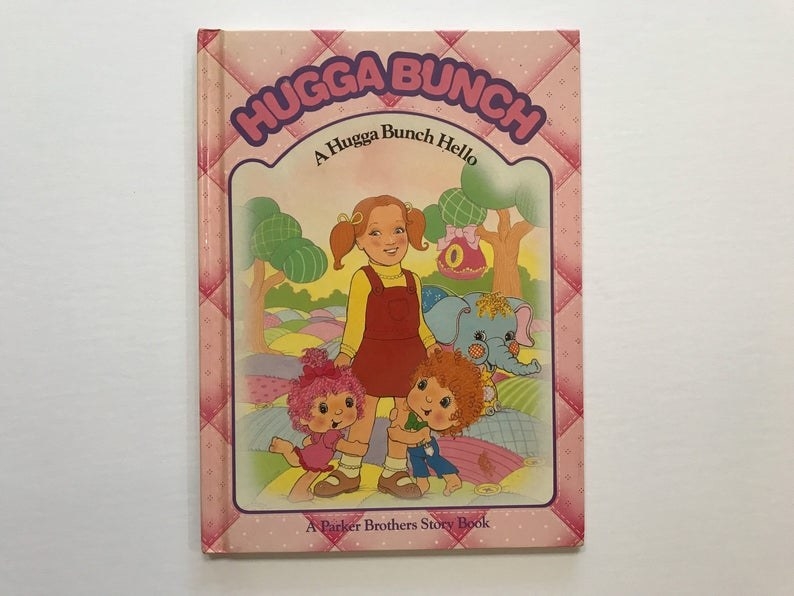 15.
Muppet Babies comics, which were so much fun to read: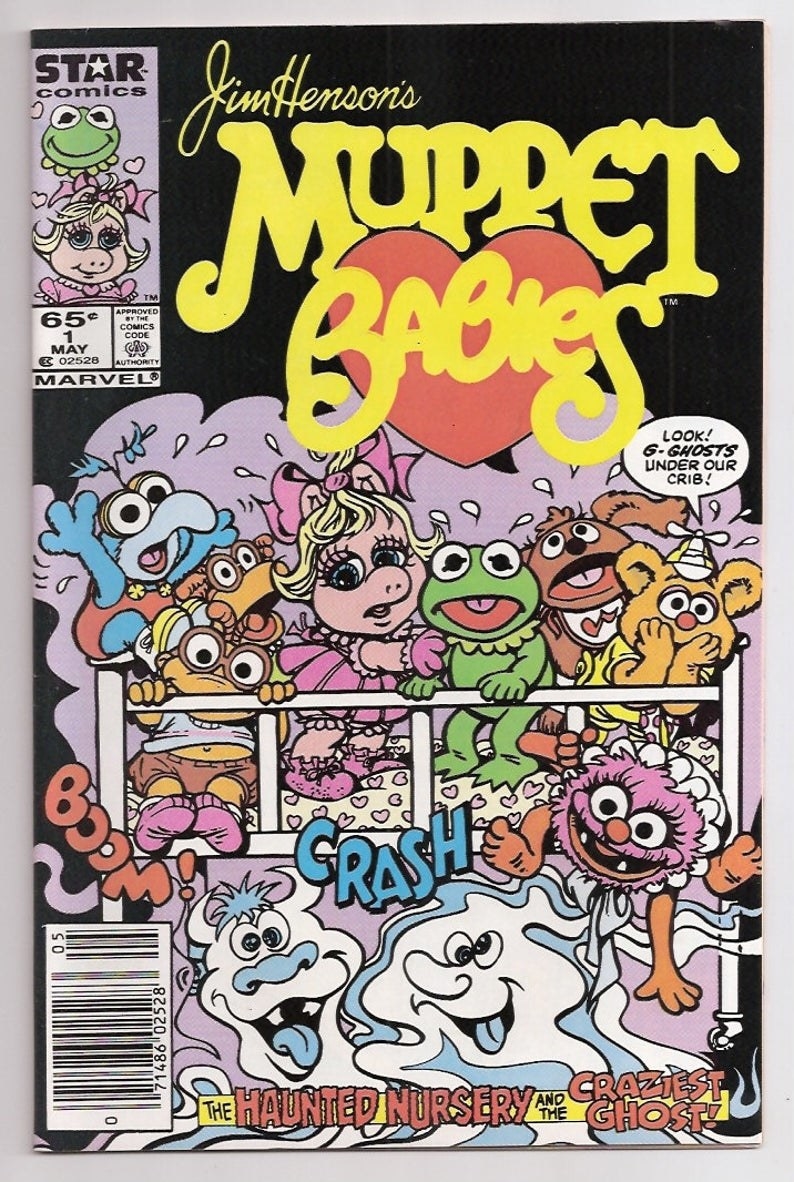 16.
These cups that you would drink out of at McDonald's: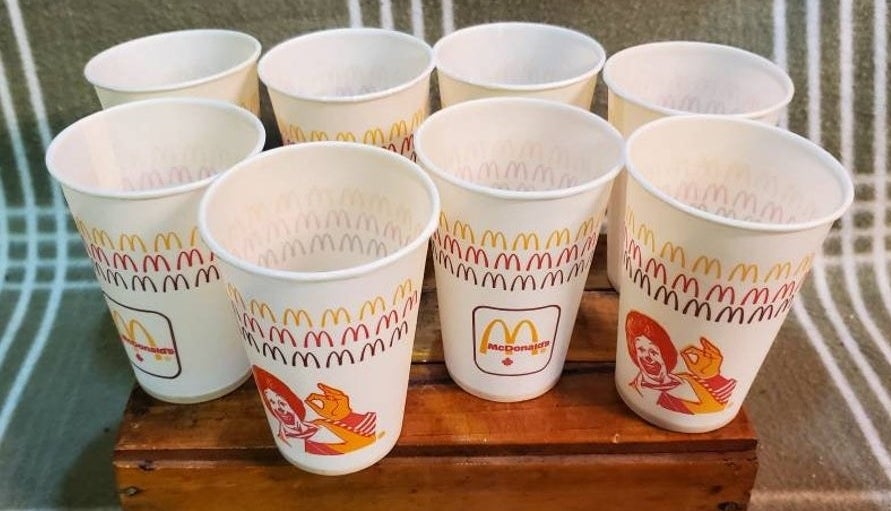 17.
And Ronald McDonald plastic hand puppets — which made your hand all sweaty if you played with them: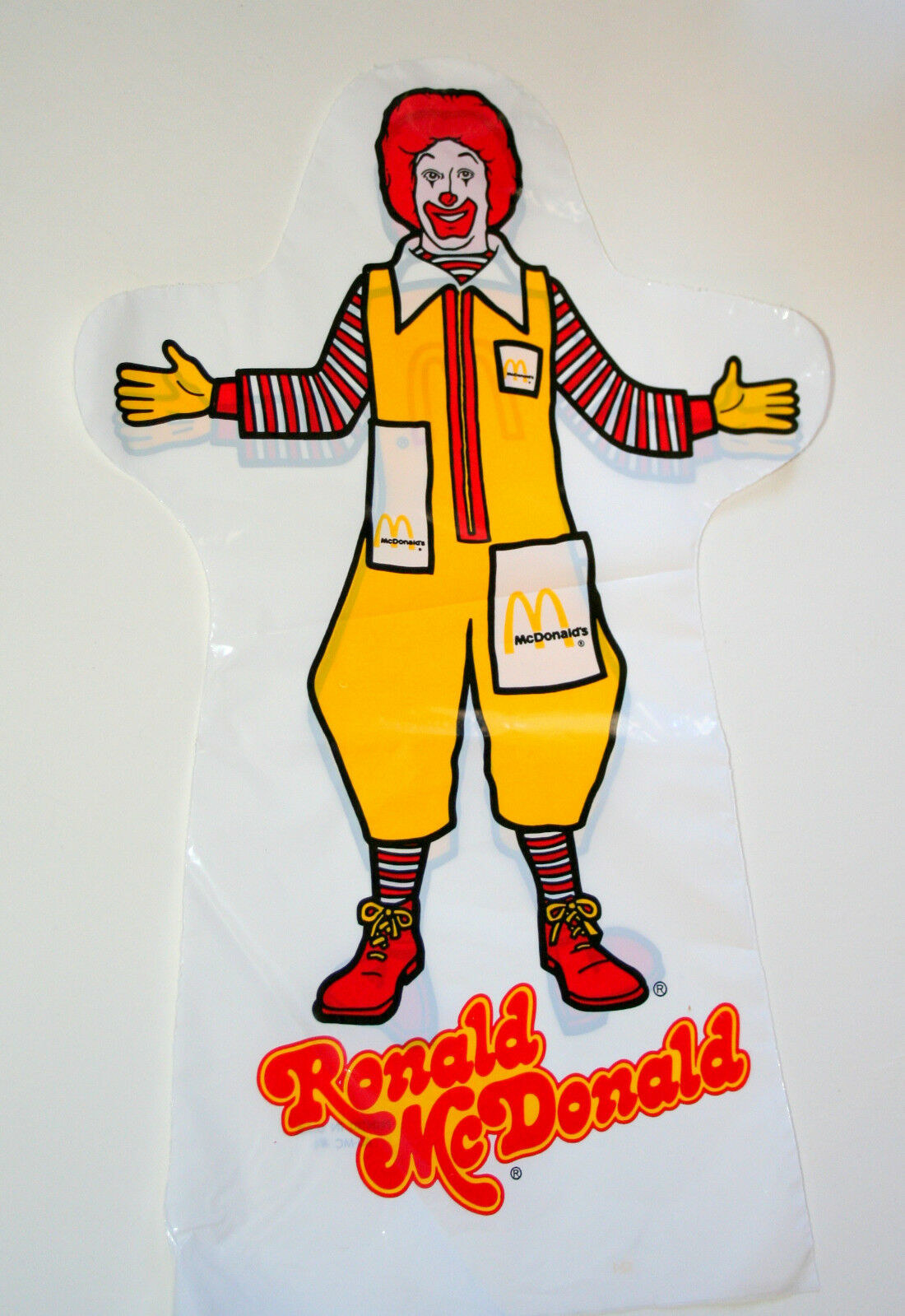 18.
The bendable hand key chain that would start falling apart within a month: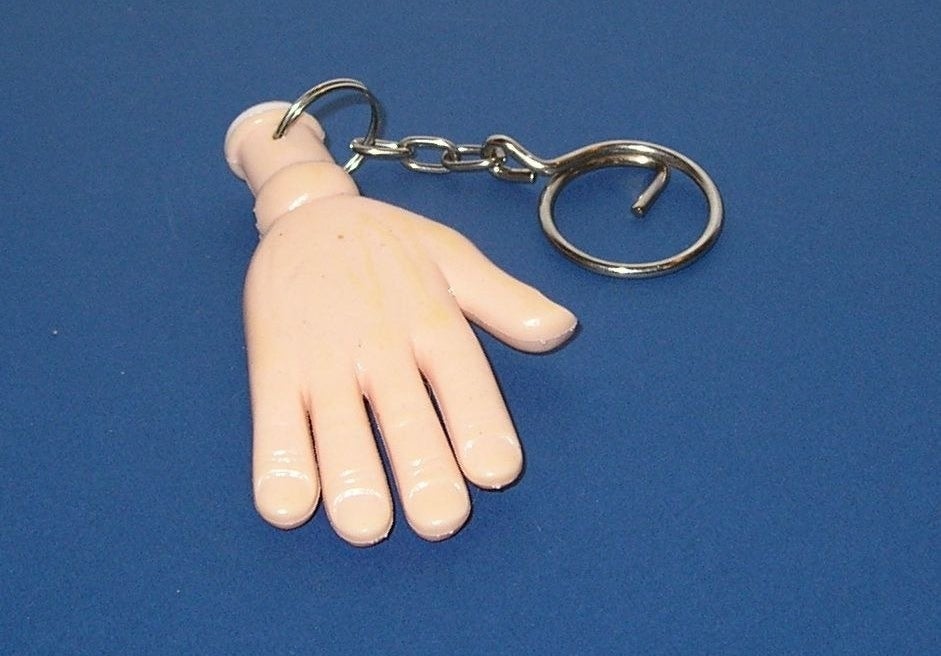 19.
Ben Cooper character Halloween costumes, which were just a plastic smock with a mask you could barely see and breath out of:
20.
Picture discs that had your favorite cartoon characters on it and were almost too pretty to play: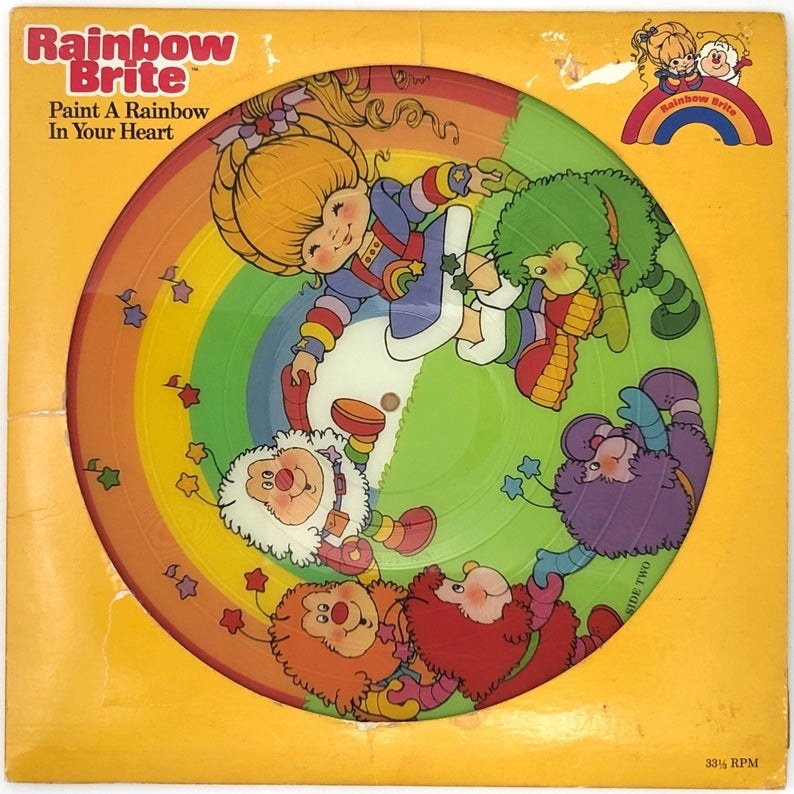 21.
The Fisher-Price Little People Family Farm, which would make a "moo" sound whenever you opened the barn doors: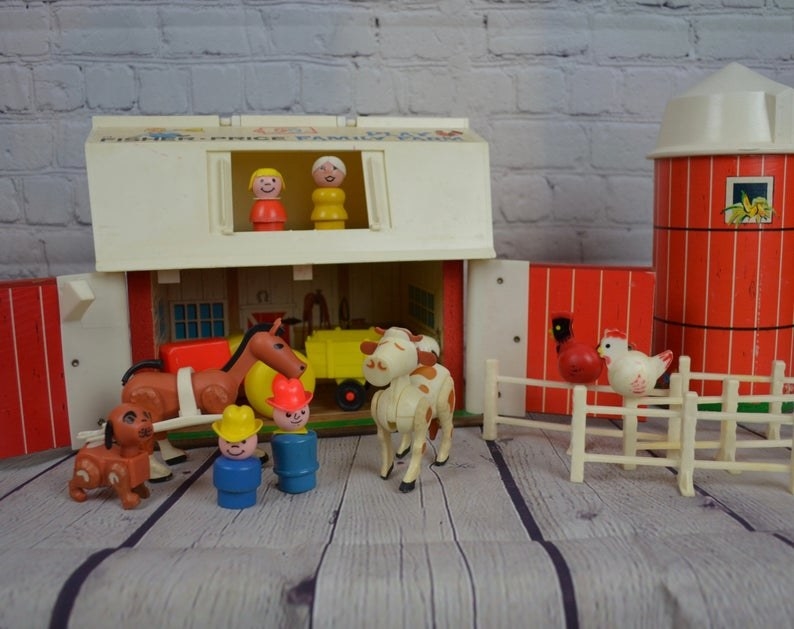 22.
Play tents, which was really the most perfect place to hide in: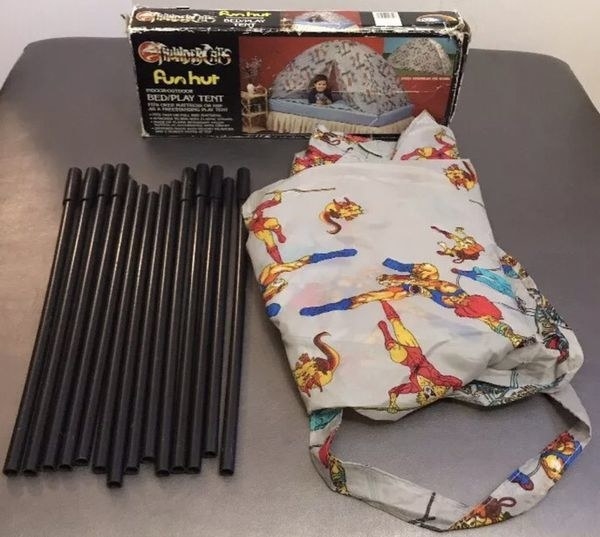 23.
Nancy Regan and her "Just Say No" campaign: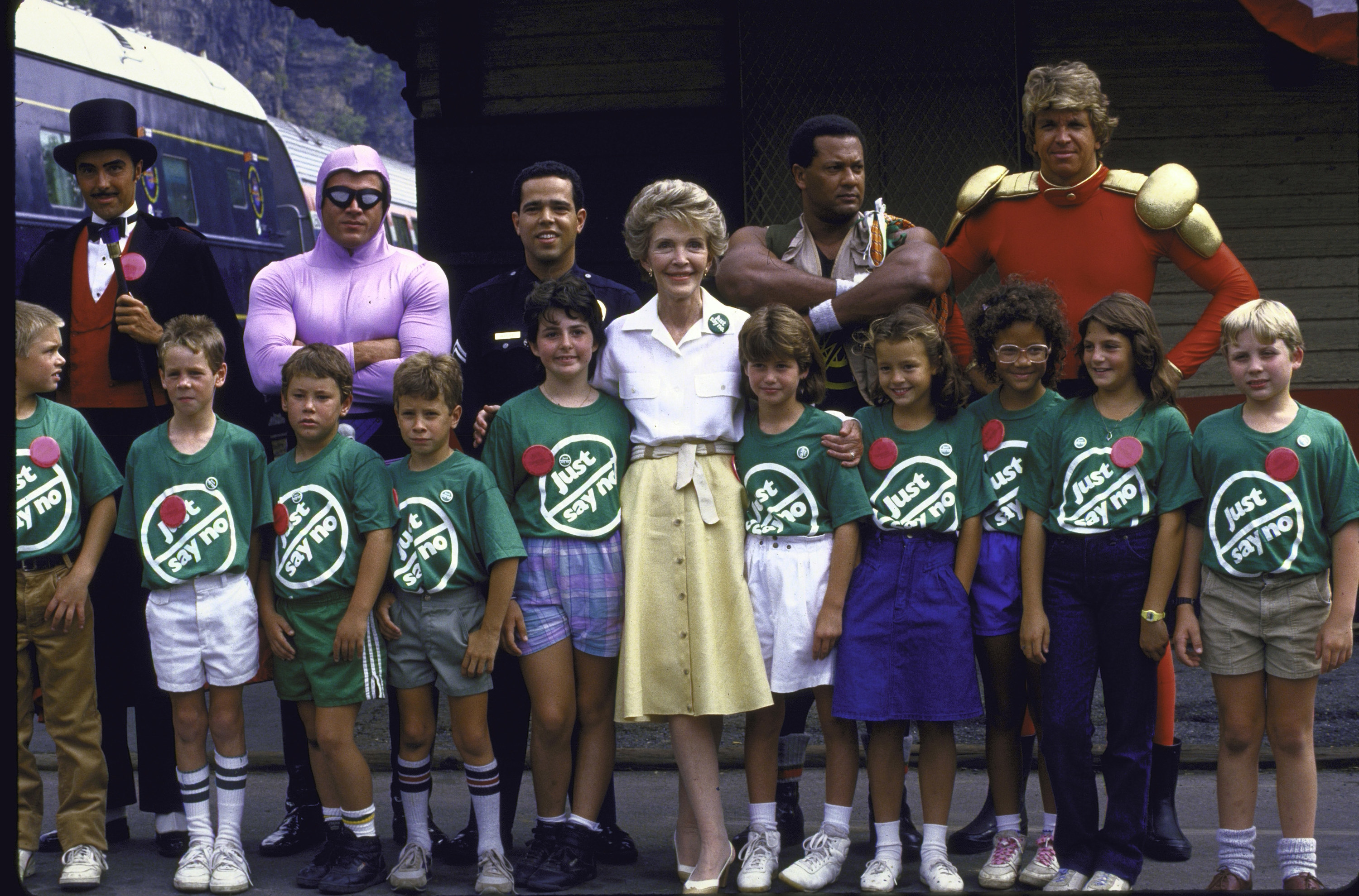 24.
Portable TVs that were black and white and required 17 Double D batteries to run: