68 Facts You Might Not Know About Classic '80s Films
Could you imagine Brad Pitt as JD in Heathers?! Or what about Harry and Sally breaking up at the end of When Harry Met Sally?!
Ghostbusters
1. Dan Aykroyd was inspired to write Ghostbusters due to his great-grandfather, grandfather, and father all having a big interest in the paranormal.
2. John Belushi was originally envisioned to play the role of Peter Venkman, but he died before production started.
3. The movie did pay tribute to Belushi by basing the character of Slimer on him.
4. Eddie Murphy turned down the role of Winston in Ghostbusters to star in Beverly Hills Cop.
5. The film's director, Ivan Reitman, voiced both Slimer and Zuul.
6. Iconic porn star Ron Jeremy makes a cameo as an extra in the crowd.
Labyrinth
7. Helena Bonham Carter, Sarah Jessica Parker, Jane Krakowski, Laura Dern, and Marisa Tomei all auditioned for the role of Sarah in Labyrinth.
8. Jareth's (David Bowie) iconic bulge was an intentional costume design choice; they wanted to make him a young girl's idea of a pop star.
9. Jareth's face is hidden throughout seven scenes.
10. Labyrinth was the final film Jim Henson directed before his untimely death.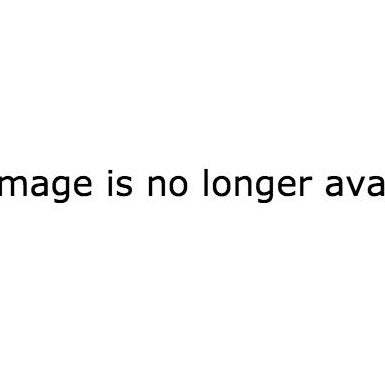 Sixteen Candles
11. John Hughes was inspired to write Sixteen Candles after he received a headshot of Molly Ringwald.
12. Viggo Mortensen was almost cast as Jake Ryan.
13. The cake in the iconic final scene was made out of cardboard.
The Breakfast Club
14. The original title for The Breakfast Club was Detention.
15. John Cusack was almost cast in the role of Bender before it eventually went to Judd Nelson.
16. The library where the gang serves detention in the film was actually a converted high school gymnasium.
17. Over 10,000 books were used to set-dress the library. The books were donated by the Chicago Public Library.
18. Anthony Michael Hall's real-life mother and sister play his character Brian's mother and sister in the film.
19. John Hughes made a cameo at the end of The Breakfast Club; he played Brian's father.
Pretty in Pink
20. Robert Downey Jr. was considered for the role of Duckie in Pretty in Pink.
21. In the original ending to Pretty in Pink, Andie (Molly Ringwald) and Duckie (Jon Cryer) ended up together. Test audiences hated it, so the ending was reshot with Andie winding up with Blane (Andrew McCarthy).
E.T. the Extra-Terrestrial
22. Steven Spielberg's original concept for E.T. was the story of a family that is terrorized in their home by five aliens.
23. The candy E.T. eats was supposed to be M&M's, but Mars (M&M's manufacturer) turned down Spielberg's request to use it in the film. Spielberg then approached Hershey's, who allowed him to use its Reese's Pieces (which, of course, had its sales skyrocket after the release of the film).
24. Harrison Ford's cameo as Elliott's principal was cut from the film.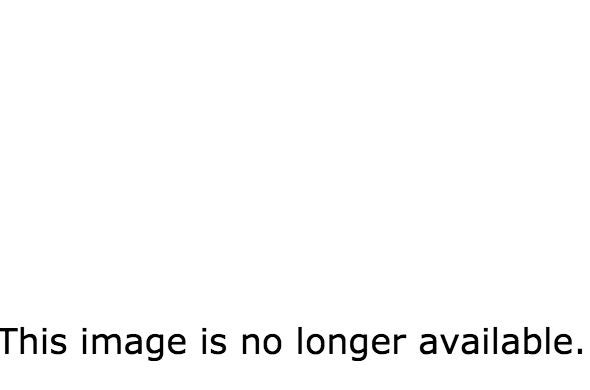 Back to the Future
25. Disney rejected the script for Back to the Future because of the incestuous storyline involving Marty McFly's mother falling in love with him.
26. Eric Stoltz was originally cast as Marty (when the producers' first choice Michael J. Fox was unavailable due to filming commitments on his TV show, Family Ties). He filmed five weeks worth of footage before he was let go and replaced with Fox, who the producers were able to get after working out a deal with the Family Ties producers.
27. Doc Brown was originally supposed to have a pet chimpanzee, not a dog.
28. The iconic DeLorean time machine was originally envisioned as a time travel chamber that resembled a refrigerator.
29. In Ronald Reagan's 1986 State of the Union Address, he quoted the classic last lines from the film, "Where we're going, we don't need roads." Beverly Hills Cop
30. Both Mickey Rourke and Sylvester Stallone turned down the role of Axel Foley in Beverly Hills Cop before it eventually went to Eddie Murphy.
31. Murphy was only 23 years old when the film was released.
32. Beverly Hills Cop wasn't only the highest grossing film of 1984, it was also the highest-grossing R-rated movie of all time, until The Matrix Reloaded kicked it out of the top spot in 2003.
Terms of Endearment
33. After Burt Reynolds turned down the role of Garrett Breedlove in Terms of Endearment, the role then went to Jack Nicholson, who went on win the Academy Award for Best Supporting Actor for his performance.
The Color Purple
34. It was Quincy Jones who suggested that Oprah Winfrey play the role of Sofia in The Color Purple. Jones discovered the then-unknown Winfrey after catching her on a local TV show she was hosting, A.M. Chicago, while on a trip to Chicago.
Steel Magnolias
35. Before casting Julia Roberts in the role of Shelby in Steel Magnolias, producers considered both Winona Ryder and Meg Ryan. In fact Ryan was attached to the role until she dropped out to star in When Harry Met Sally.
When Harry Met Sally
36. In the first draft of the screenplay for When Harry Met Sally, Harry and Sally didn't end up together. Nora Ephron, who wrote the screenplay, felt it was more realistic.
37. The movie could've been cast completely differently; first choice Albert Brooks turned down the role of Harry, while Molly Ringwald turned down the role of Sally. The Karate Kid
38. Pat Morita was originally turned down for the role of Mr. Miyagi in The Karate Kid, because producers felt audiences wouldn't be able to separate him from his comedic character Arnold on Happy Days.
39. Before casting Ralph Macchio as Daniel LaRusso, the role was turned down by Charlie Sheen.
40. While Ralph Macchio might have looked liked a scrawny baby-faced teenager, he was in fact 22 years old (he was born in 1961) when he filmed The Karate Kid.
Three Men and a Baby
41. Three Men and a Baby is actually a remake of a 1985 French film, 3 hommes et un couffin (Three Men and a Cradle).
42. There was/is a longstanding urban legend that the ghost of a boy who died in the apartment where Three Men and Baby was filmed appears in the film. The "ghost" is actually a cardboard cutout of Ted Danson's character (which can be seen earlier in the film). Also, the apartment seen in the film was actually a set.
Fast Times at Ridgemont High
43. Vans became a national shoe brand after Sean Penn's character in Fast Times at Ridgemont High, Jeff Spicloi, was seen wearing the iconic checkerboard sneakers.
Ferris Bueller's Day Off
44. In the original cut of Ferris Bueller's Day Off, Ferris had two more younger siblings, aside from Jeannie. They were completely edited out from the final cut of the film.
45. While Ferris Bueller was set in Chicago, the home where Ferris and his family lived was actually located in Long Beach, Calif. To make the house look like it was located in Illinois, the production crew removed palm trees and created special facades to make eucalyptus trees look like pine trees.
46. Ben Stein's classic economics lecture scene was completely improvised and done in one take.
The Princess Bride
47. The Princess Bride's director, Rob Reiner, auditioned over 500 women for the role of Buttercup, including Courtney Cox, Meg Ryan, and Uma Thurman, before eventually casting Robin Wright.
48. Robin Wright, who is originally from Texas, had a near perfect British accent and needed very little vocal coaching. Penn picked up her accent from listening to her father, who was from England, speak.
49. Peter Falk, who played the grandpa/narrator, thought he was too young AT AGE 60 to be Fred Savage's grandfather.
Star Wars: The Empire Strikes Back
50. In the early drafts of Star Wars: The Empire Strikes Back, Yoda was named Buffy.
51. The reason Han Solo was frozen in carbonite was because Harrison Ford had not signed on to do the third film (Return of the Jedi). Had Ford not agreed to do the third film, the carbonite would've been used as a way to kill off the character.
Star Wars: Return of the Jedi
52. Originally Yoda was not intended to appear in Star Wars: Return of the Jedi, but after Lucas consulted with a child psychologist he decided to include the character so that he could confirm the fact that Darth Vader really was Luke's father.
The Goonies
53. During the filming of The Goonies, Jeff Cohen (Chunk) came down with a case of the chicken pox; he was so scared he was going to be replaced that he secretly showed up to work sick, and his chicken pox are visible during the iconic "Truffle Shuffle" scene.
54. The pirate ship that is seen in The Goonies was real. The film's director, Richard Donner, did not allow the cast to see it in advance in order to be able to get genuine reactions from them during filming.
Stand by Me
55. The cigarettes the boys smoked in Stand by Me were made out of cabbage leaves.
56. Stand by Me is closely associated with director Rob Reiner, but he actually wasn't the original director attached to the film. The film was supposed to be directed by British director Adrian Lyne, but he ran way behind schedule on 9½ Weeks and producers asked Reiner to step in at the last minute.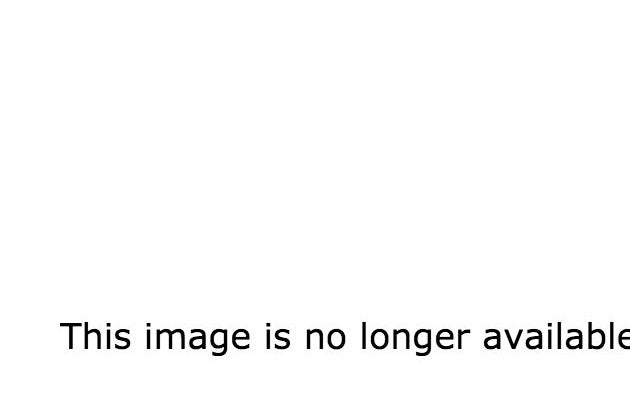 American Gigolo
57. Richard Gere took the role of Julian Kaye in American Gigolo two weeks before production started, after John Travolta (who was originally tied to the role) dropped out.
58. Christopher Reeve was who producers first had in mind for the role of Julian Kaye. He turned down a million dollars to play the role.
59. American Gigolo launched then-unknown fashion designer Giorgio Armani's career — Armani provided Julian Kaye's (Gere) entire wardrobe. Armani's involvement with the film came after Travolta's management suggested they use him to style the film.
Heathers
60. Jennifer Connelly and Justine Bateman were the original choices to play Veronica in Heathers, the role that eventually went to Winona Ryder.
61. Brad Pitt was turned down for the role of JD (the role that eventually went to Christian Slater) because he looked "too nice."
62. The original intended ending for Heathers was much, much darker. The scene featured Veronica committing suicide after she murders JD.
Gremlins
63. In the original script for Gremlins, Gizmo was supposed to be the villain, turning into the gremlin Stripe and becoming the leader of the gremlin pack. Steven Spielberg (who produced the film) suggested they change that plot point because he felt Gizmo was cute and audiences would want to see him throughout the film.
64. Gremlins and Indiana Jones and the Temple of Doom (which also both happen to be Spielberg-produced films) were responsible for the creation of the PG-13 rating system. Both films, while rated PG, contained lots of violence, but not enough to warrant an R rating.
65. Tim Burton almost directed Gremlins, but was eventually passed over because he had never directed a feature length film.
Batman
66. Michael Uslan, the producer of Batman, envisioned Jack Nicholson playing the Joker in 1980, after seeing a photo of him as Jack Torrance from The Shining in the New York Post. Ulsan took Wite-Out and markers, and sketched out the Joker over Nicholson's face.
67. Fans protested when it was announced that Michael Keaton had landed the role of Bruce Wayne/Batman. Warner Bros., the studio behind the film, received 50,000 angry letters.
68. Dick Grayson/Robin was originally supposed to appear in a small scene, played by Kiefer Sutherland, but the scene was cut as the filmmakers felt he was irrelevant to the plot.