1.
Blink-182 signing CDs at an FYE in-store:
4.
Steve Jobs talking about how to burn a mix CD during an Apple presentation: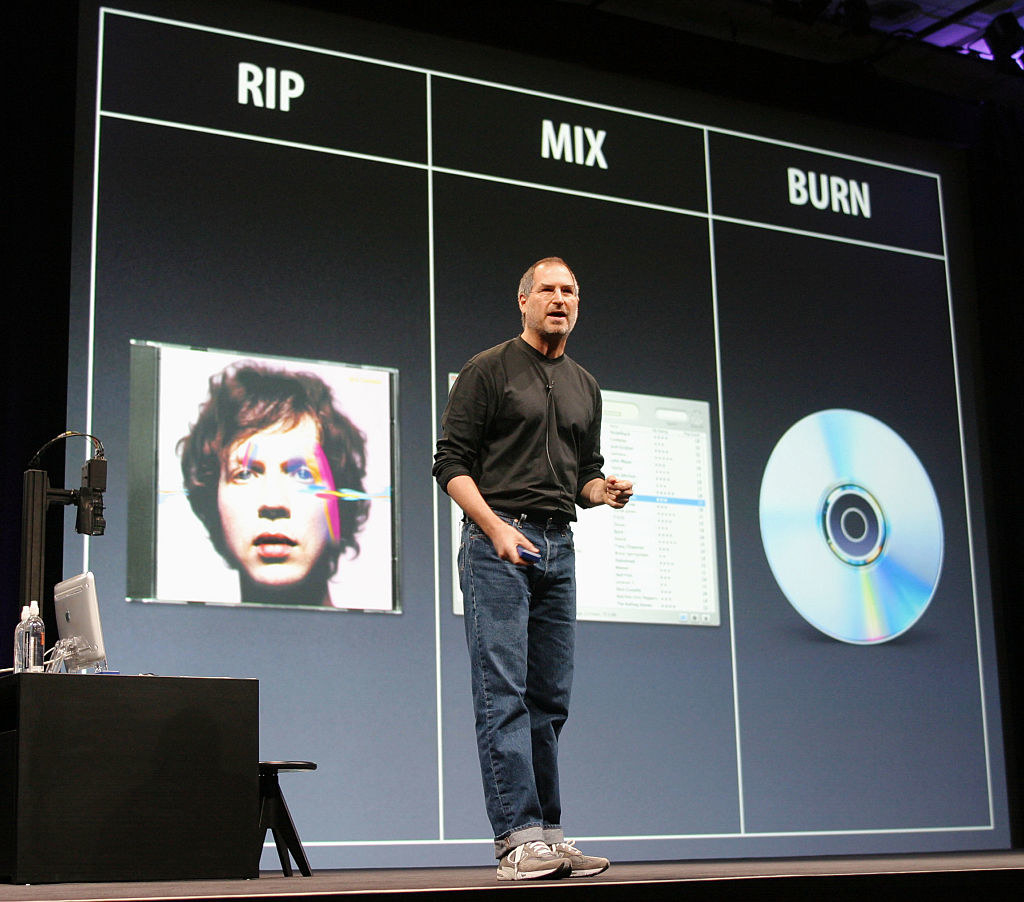 5.
This sign that solely existed to stop people from wearing Heelys:
6.
Adrianne Curry walking the runway for an Ed Hardy fashion show:
7.
These Star Wars: Episode II — Attack of the Clones cereal boxes that come complete with marshmallow Yodas: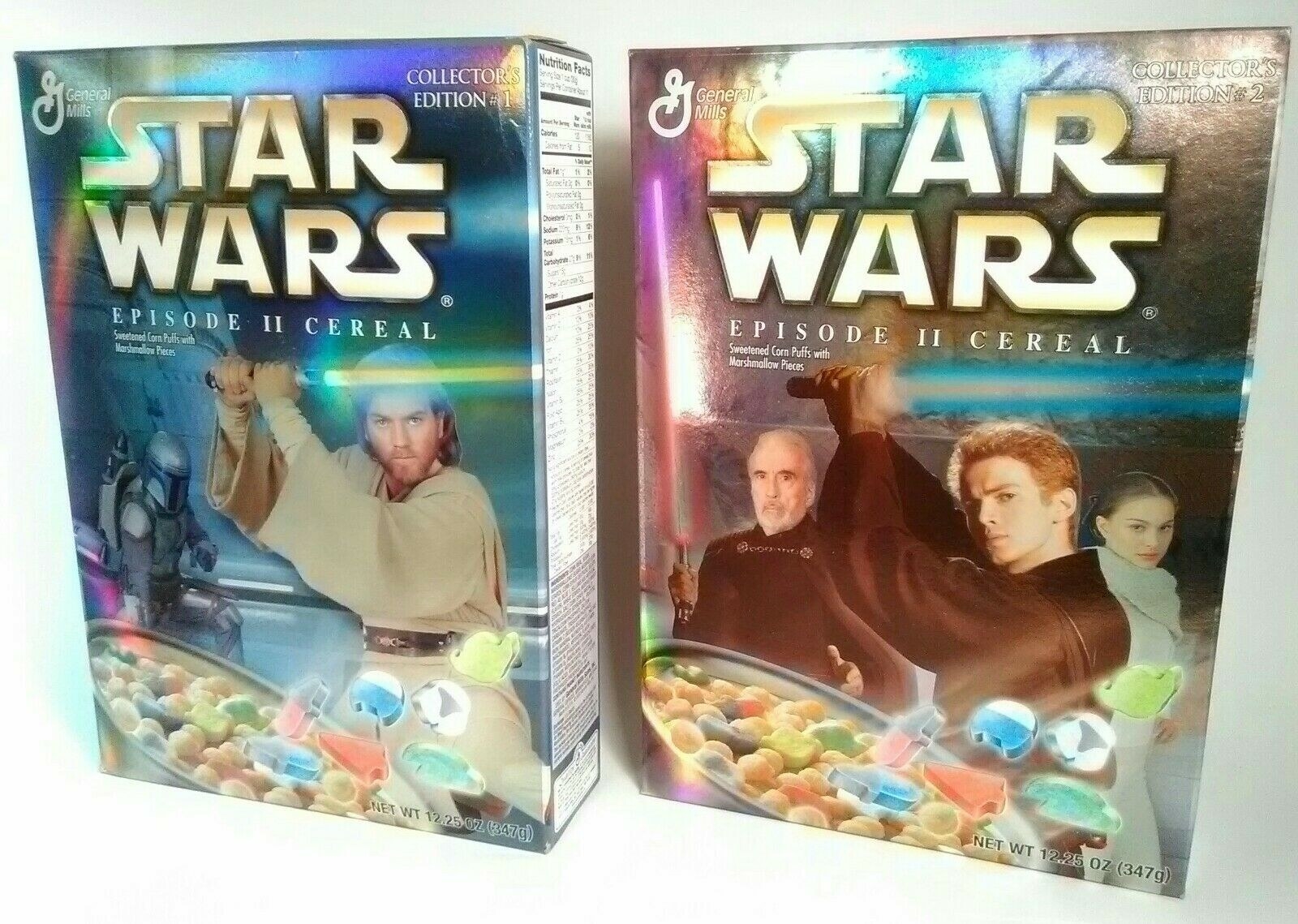 8.
Willa Ford wearing Juicy Couture:
9.
The cast of 7th Heaven on Trading Spaces: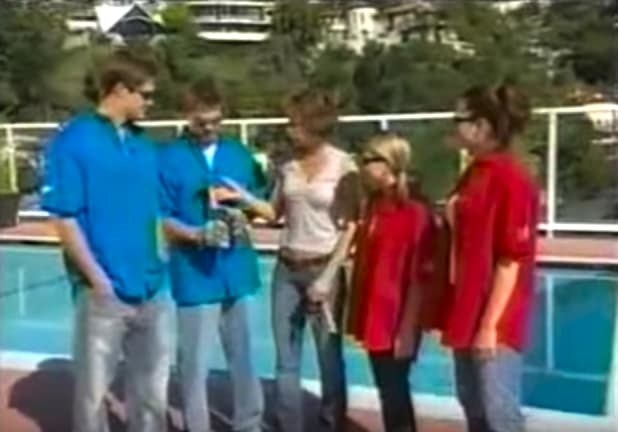 10.
This Emo SpongeBob that looks like he has been listening to Dashboard Confessional all day in a dark room: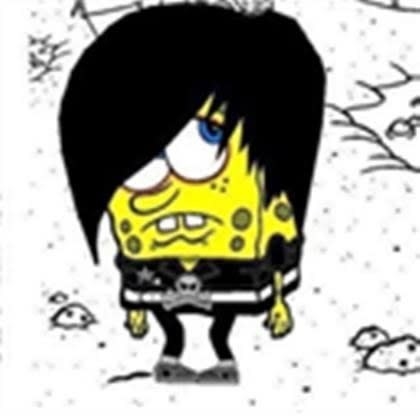 11.
SuChin Pak at a Napster party: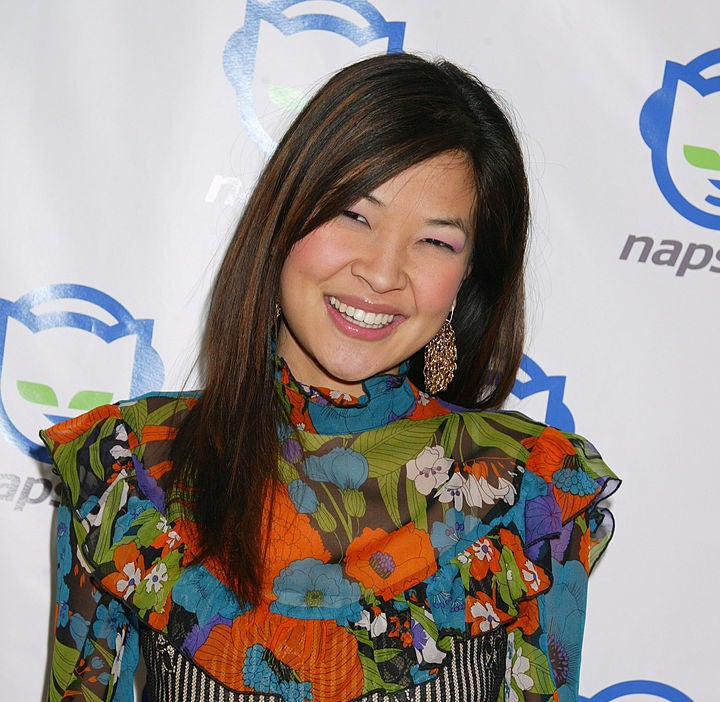 13.
Bai Ling delivering Netflix DVD envelopes to people waiting in line to get into the first screening of Star Wars: Episode III — Revenge of the Sith:
14.
A Desperate Housewives PC game that I am seriously curious about:
16.
This 50 Cent special-edition Xbox: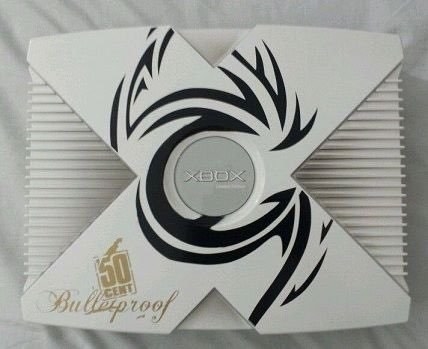 17.
The TiVo mascot sitting on a throne made of TiVo boxes: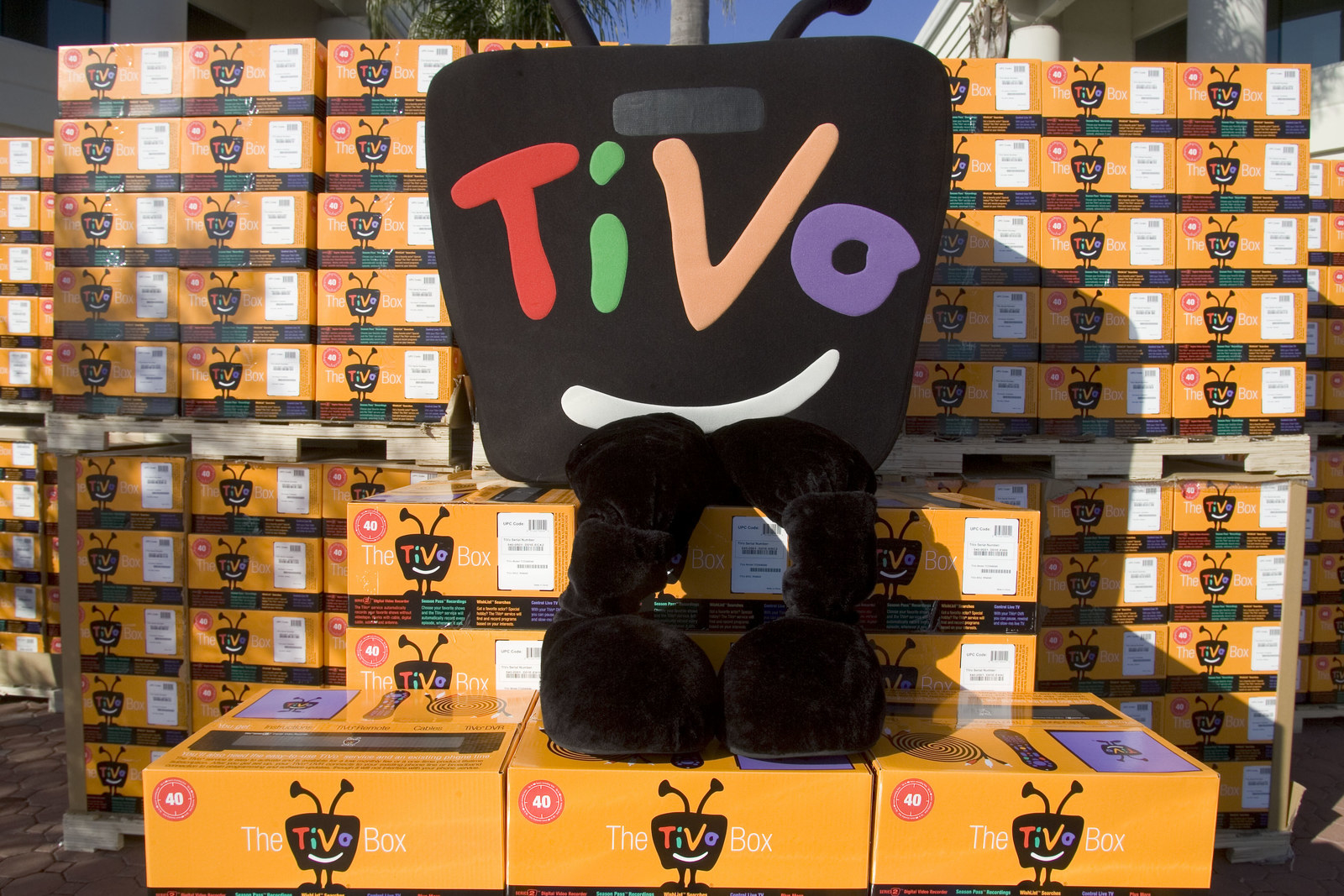 18.
An ad for Pepsi's free iTunes bottle cap game: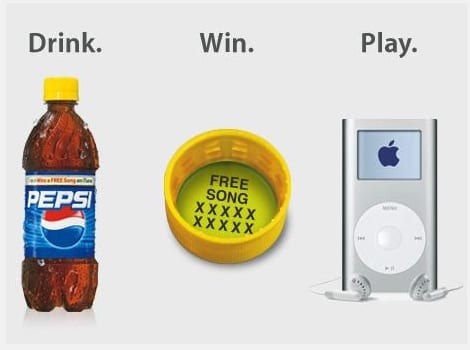 19.
Stripped-era Xtina at a party hosted by Teen People and The Sims: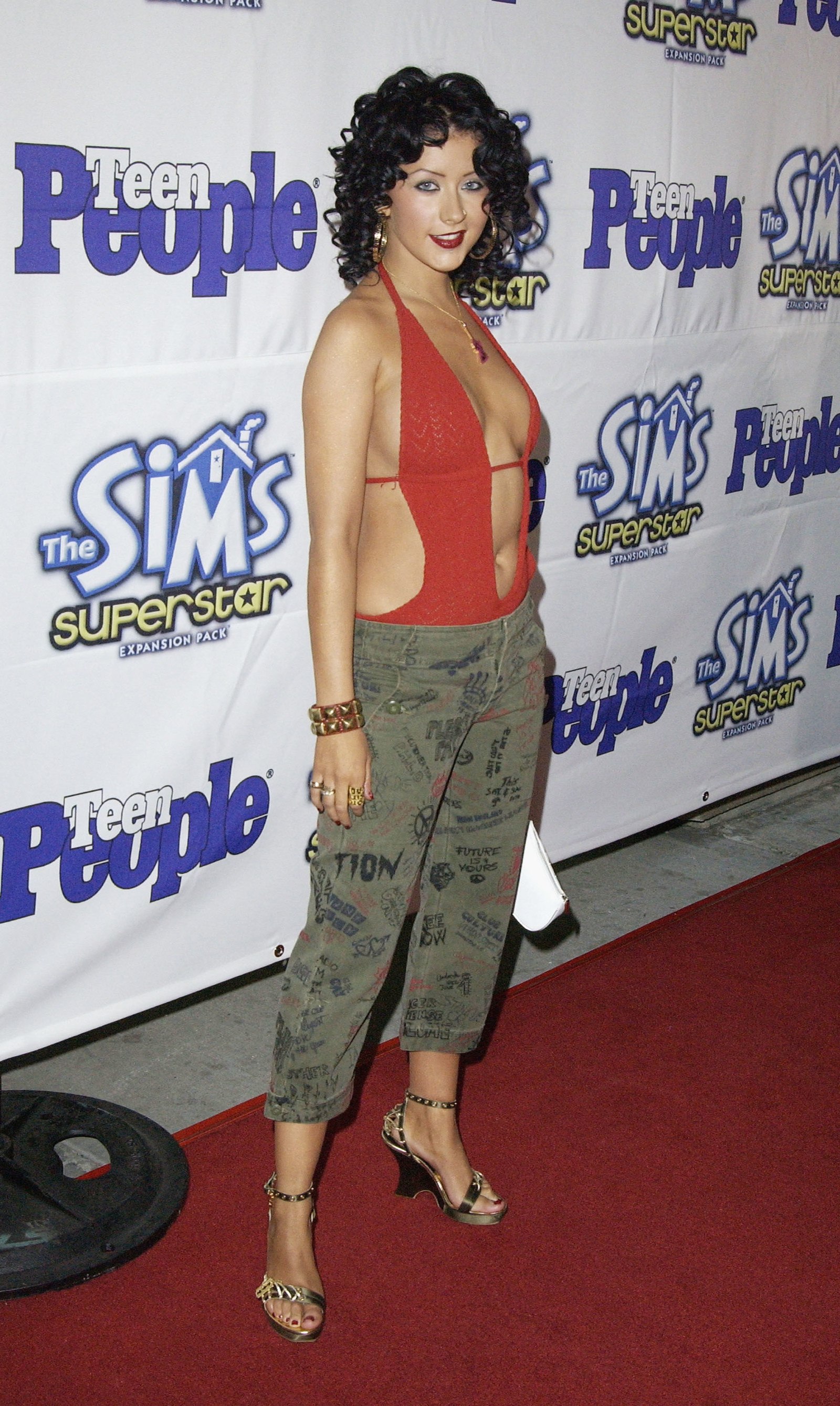 20.
LFO at a party for A&F Quarterly: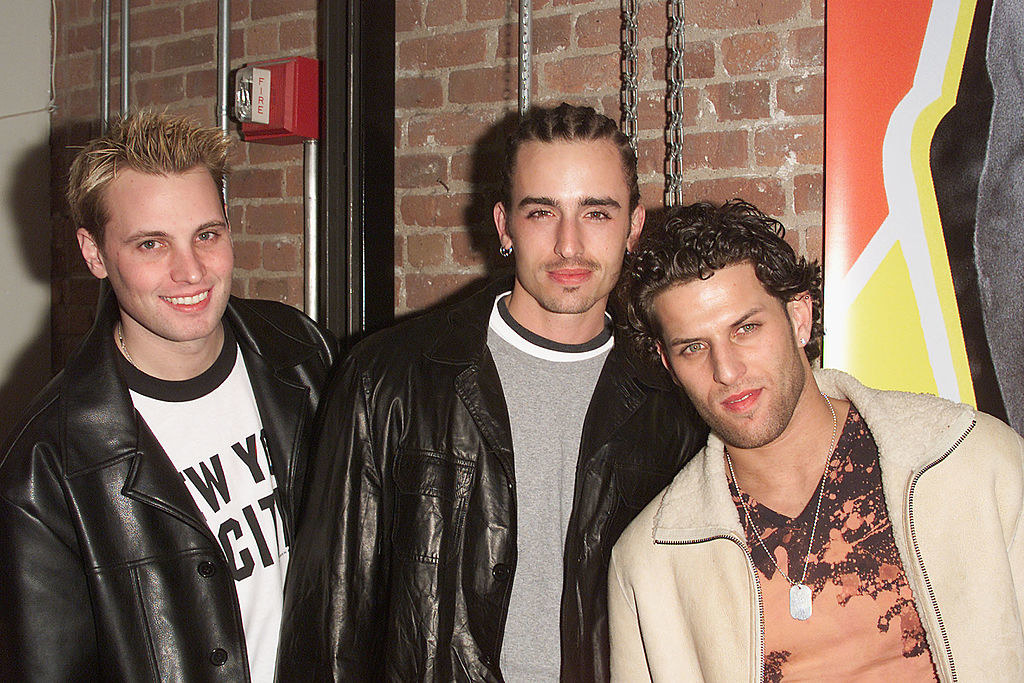 21.
Samantha Mumba taking a selfie with a flip phone: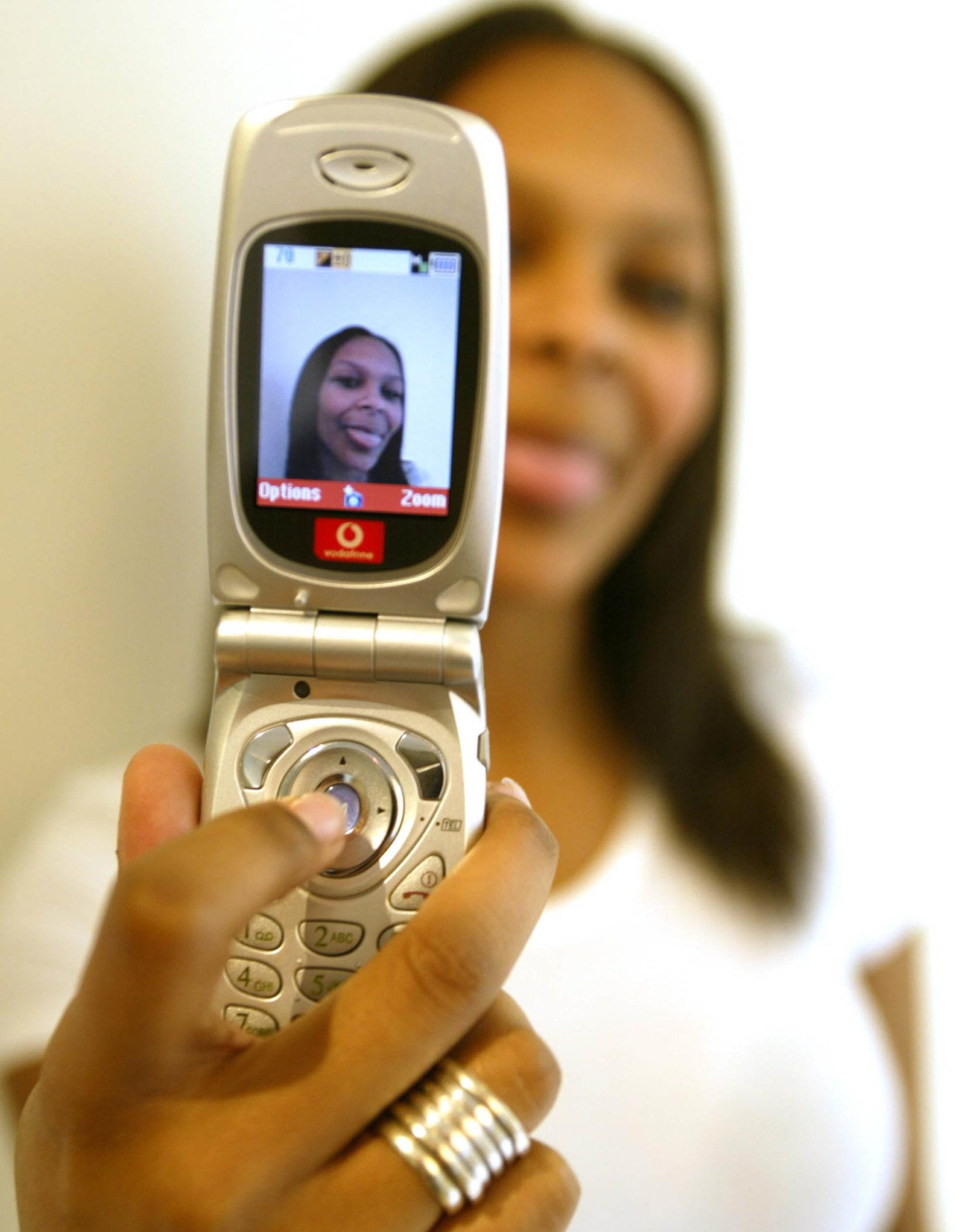 22.
The super-annoying Crazy Frog in a flat-brimmed hat with a huge GANSTA chain on:
23.
Lil' Kim playing Nintendo GameCube with Cole and Dylan Sprouse: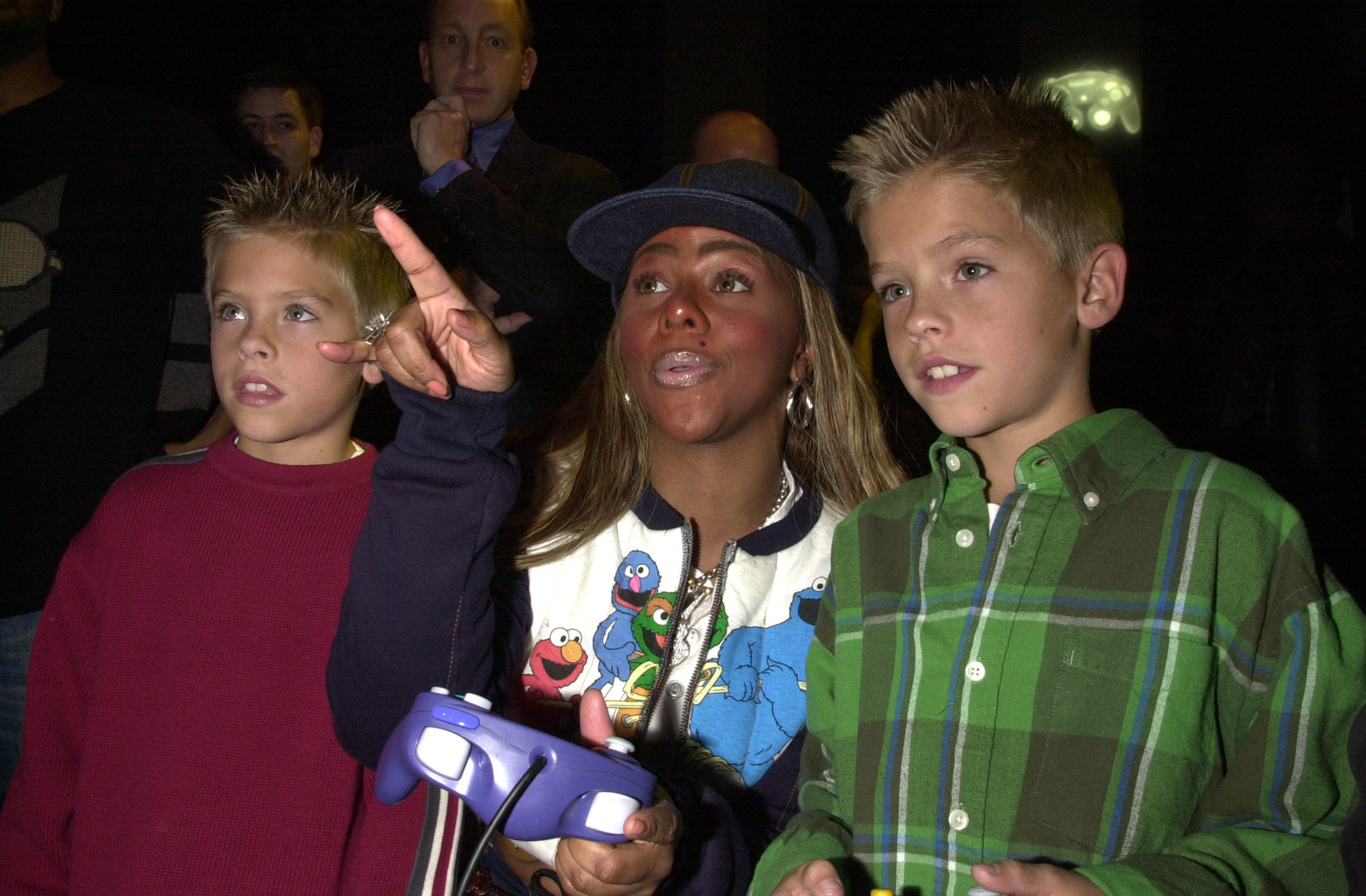 24.
Two girls watching Mean Girls on a portable DVD player: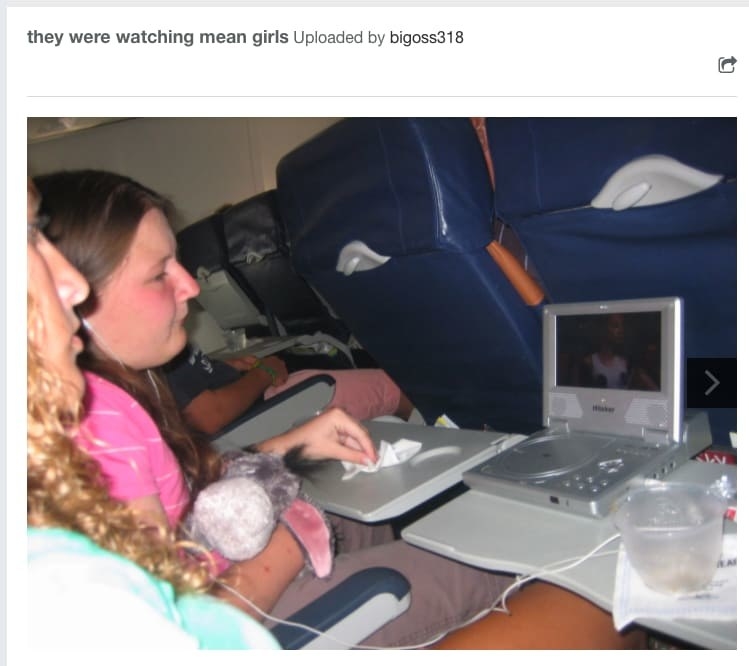 25.
The Spy Kids on the cover of Nickelodeon magazine: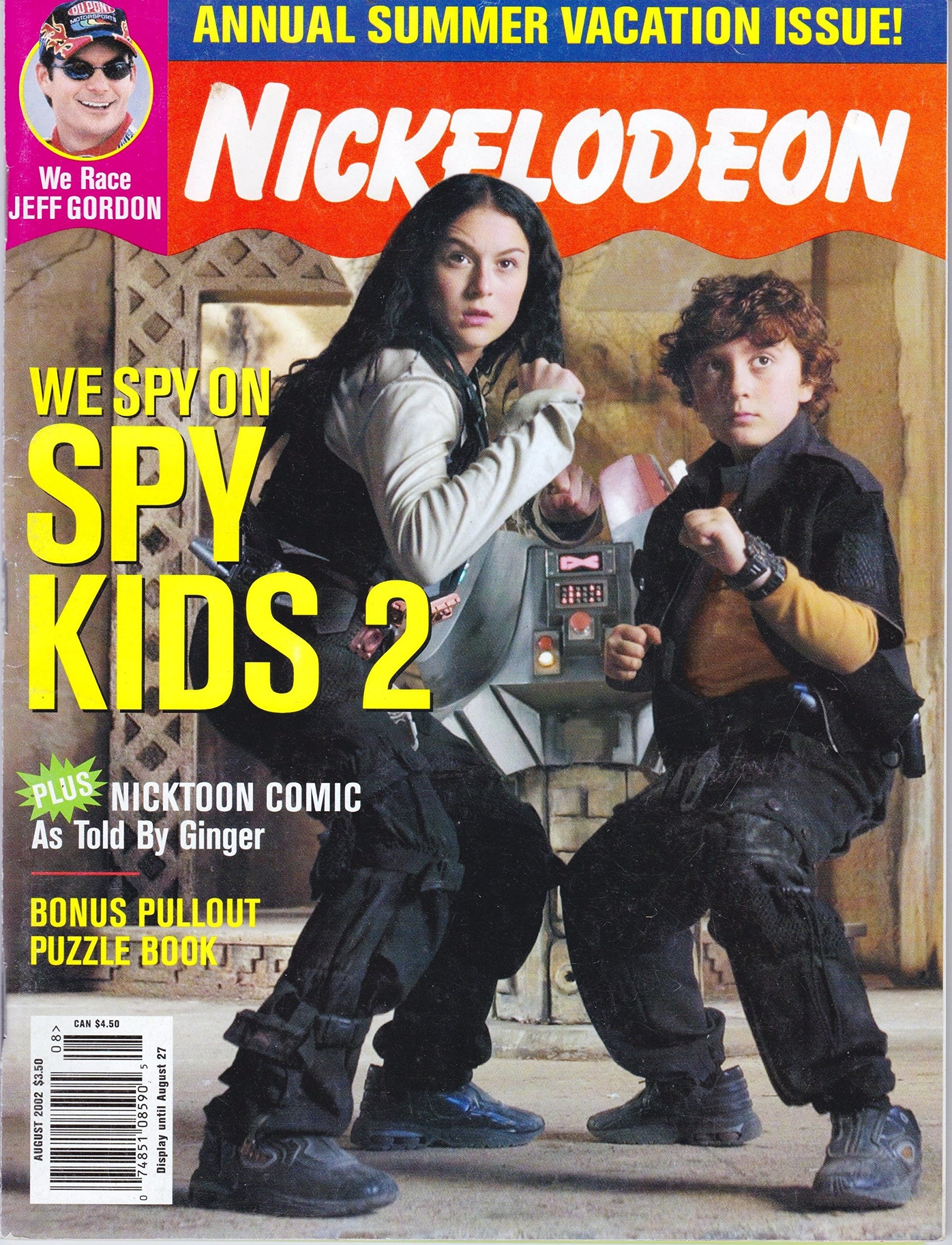 26.
Ja Rule and Nelly posing in front of an iMac at the launch party for Sprite.com: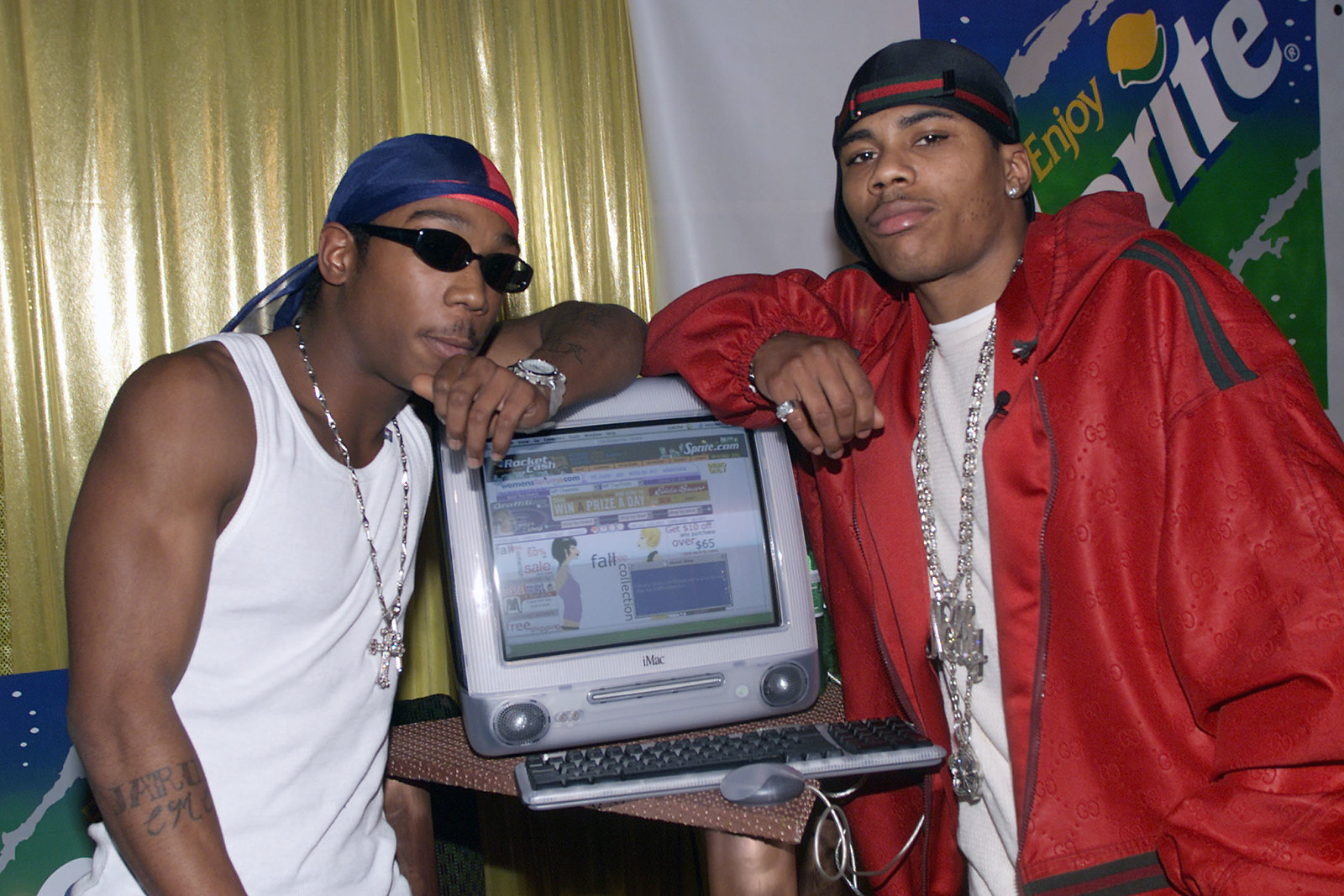 27.
Lance Bass training to be an astronaut in Russia: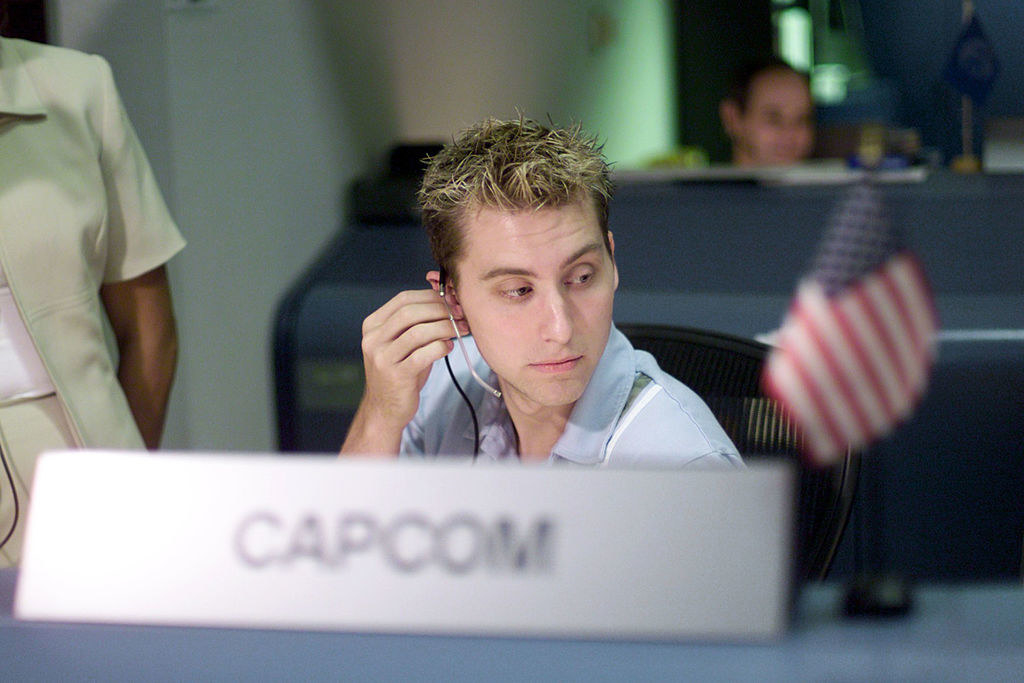 28.
Maxim magazine hosting a party for the Pussycat Dolls (and also that awning for Cingular, LOL):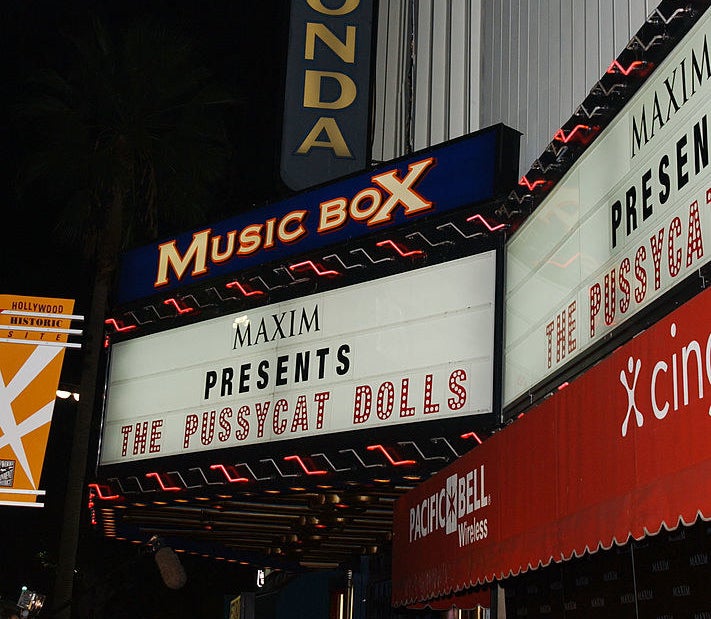 29.
And Mark McGrath at that party, wearing a Volcom trucker cap: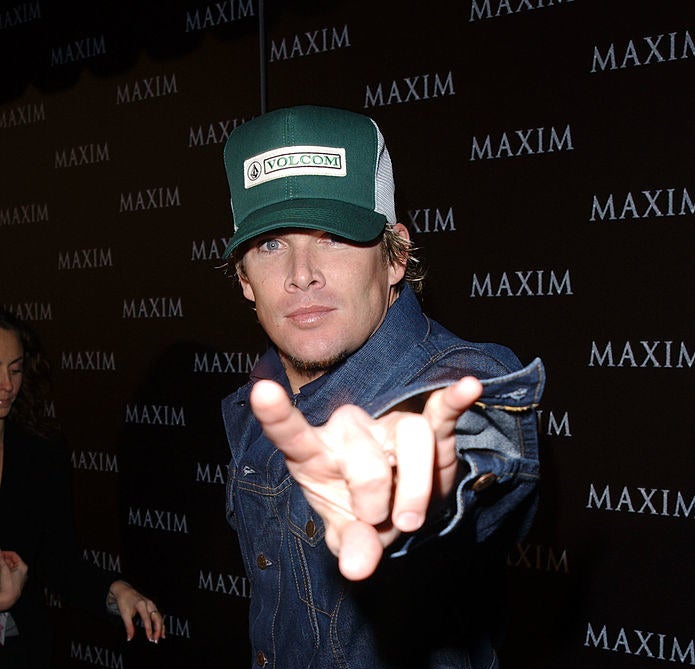 30.
Halle Berry shopping at Kitson while carrying an initial bag: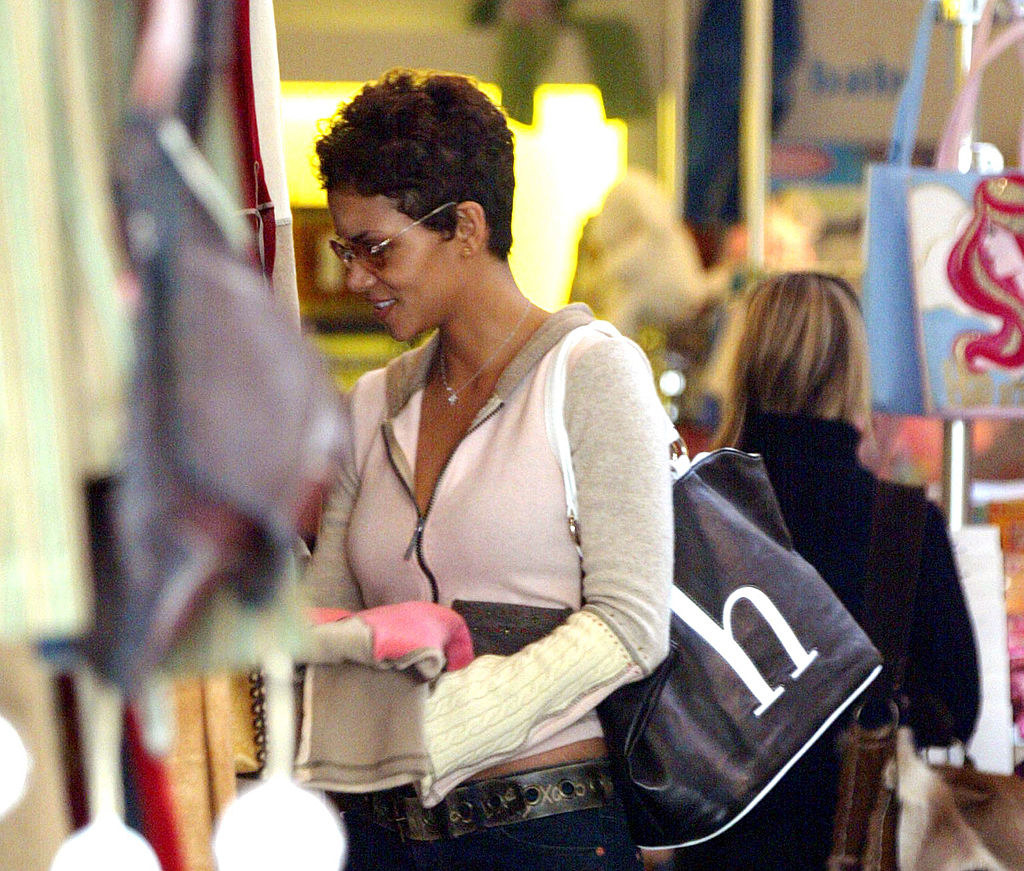 31.
Kendra Wilkinson promoting Playboy's Girls Next Door jewelry collection at the Kitson: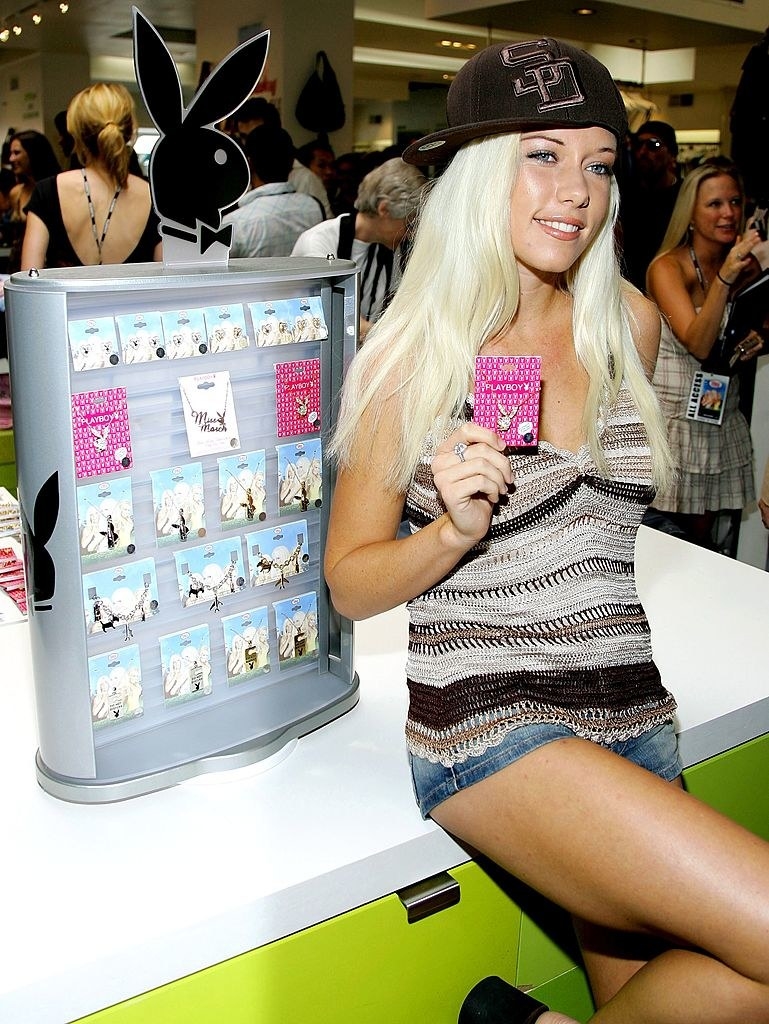 32.
Destiny's Child posing with Carson Daly on the TRL set: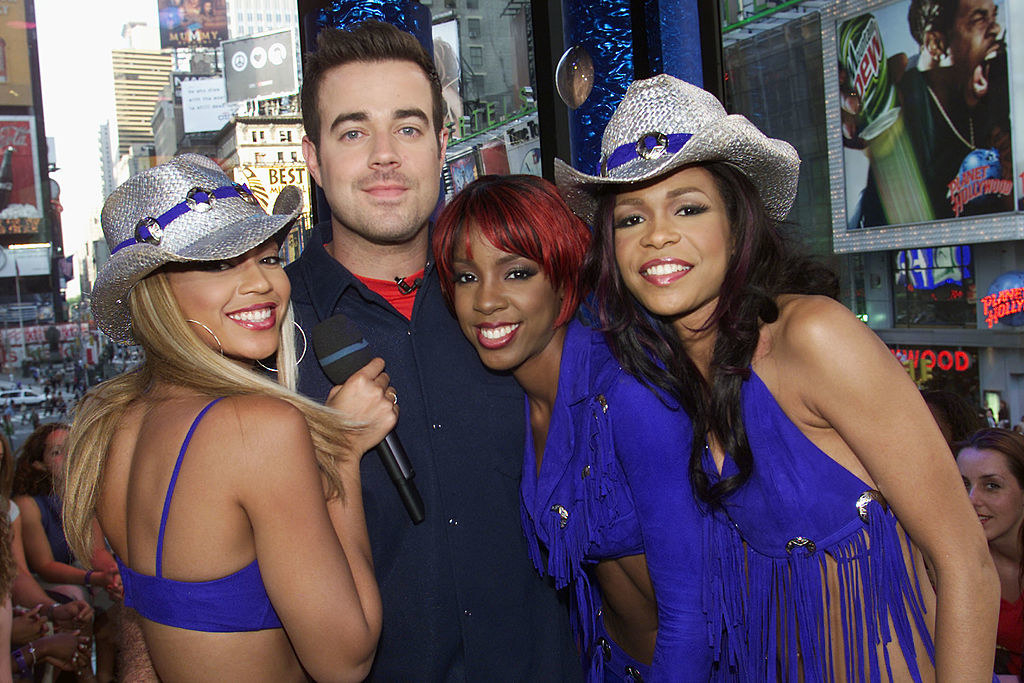 33.
Craig David performing at the Virgin Megastore in Times Square: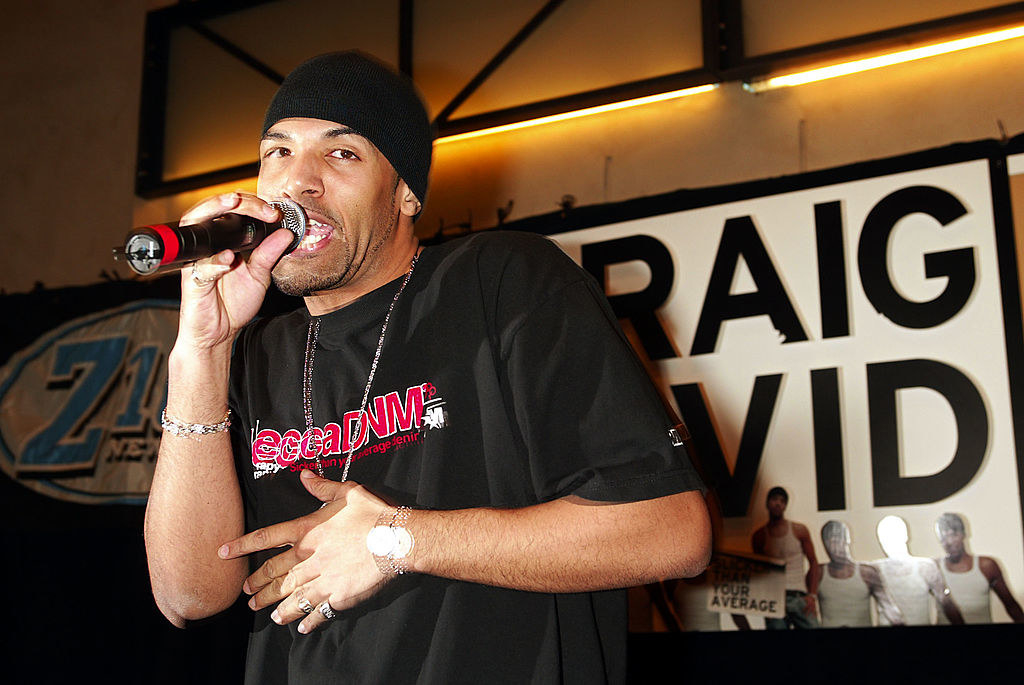 34.
And Anna Kournikova signing her FHM covers at the Virgin Megastore in Times Square: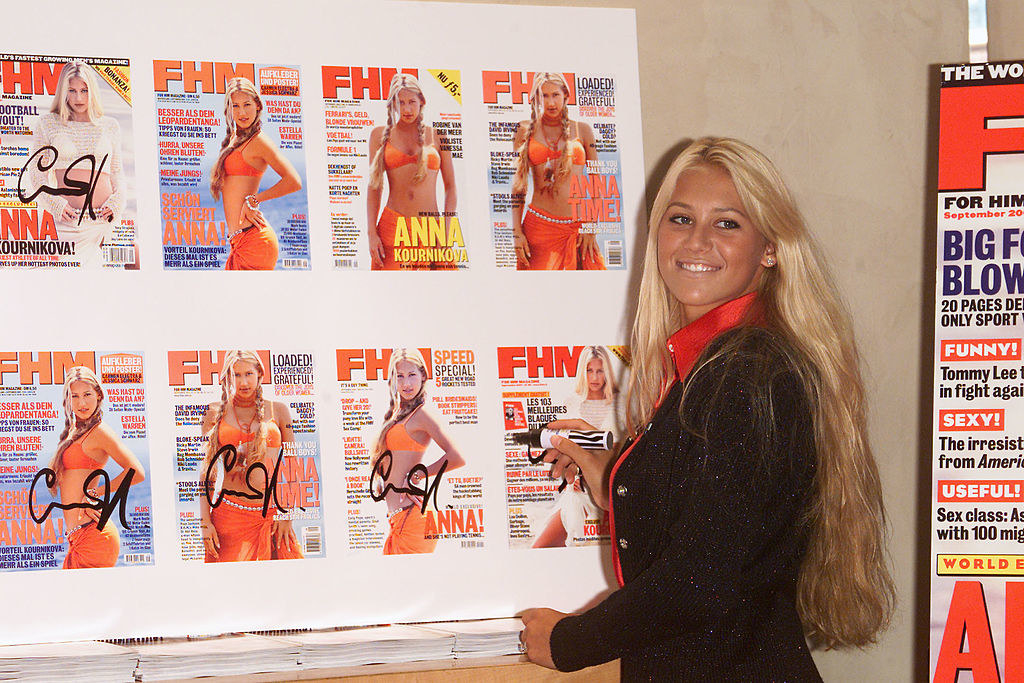 35.
Three different types of HitClips players along with songs by Faith Hill, Britney Spears, and NSYNC: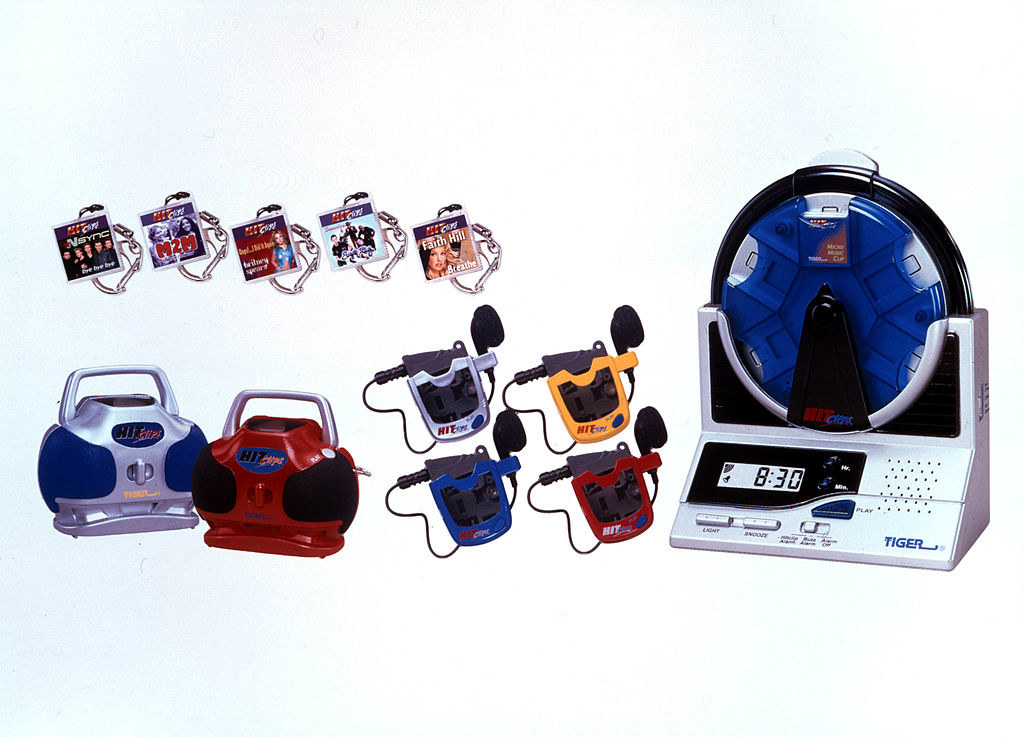 36.
Kim Kardashian West texting on a Sidekick and Paris Hilton BBMing (probably) on a BlackBerry: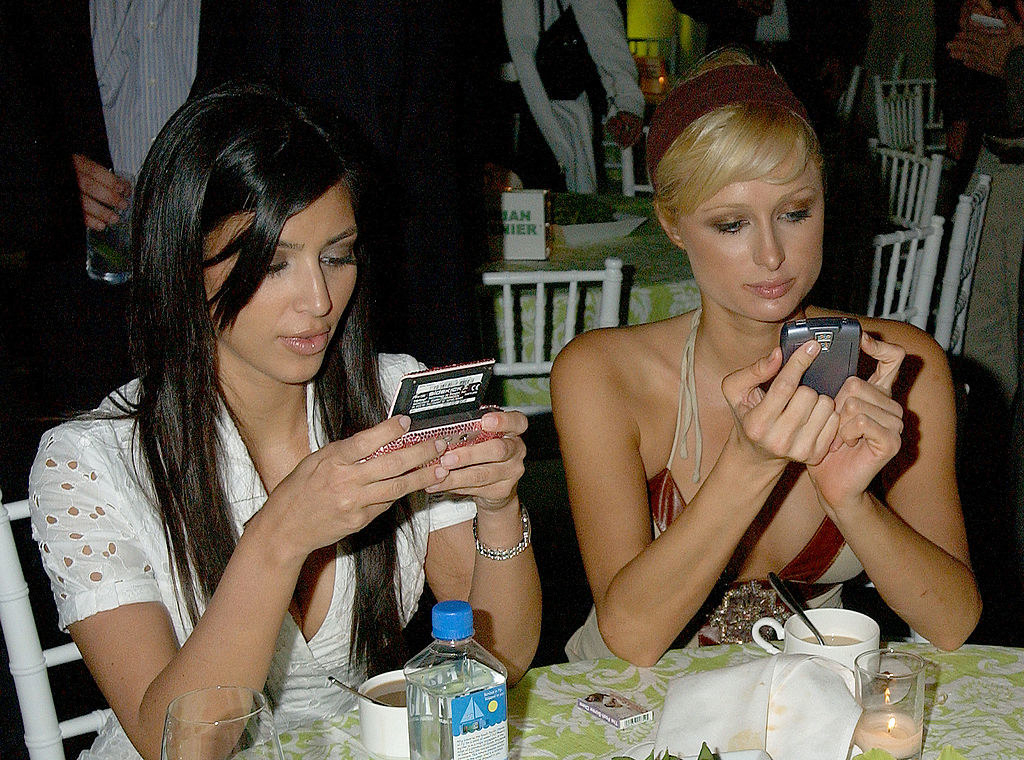 37.
And Paris Hilton (along with Tinkerbell) being a guest on The Tonight Show With Jay Leno: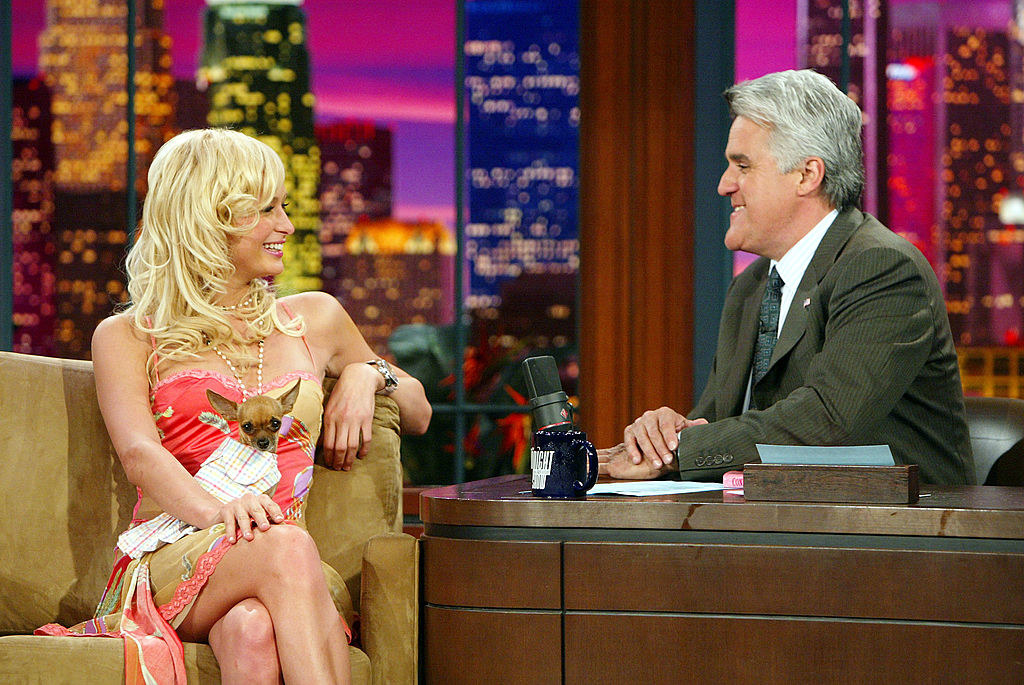 38.
Hilary Duff promoting her new CD, Metamorphosis: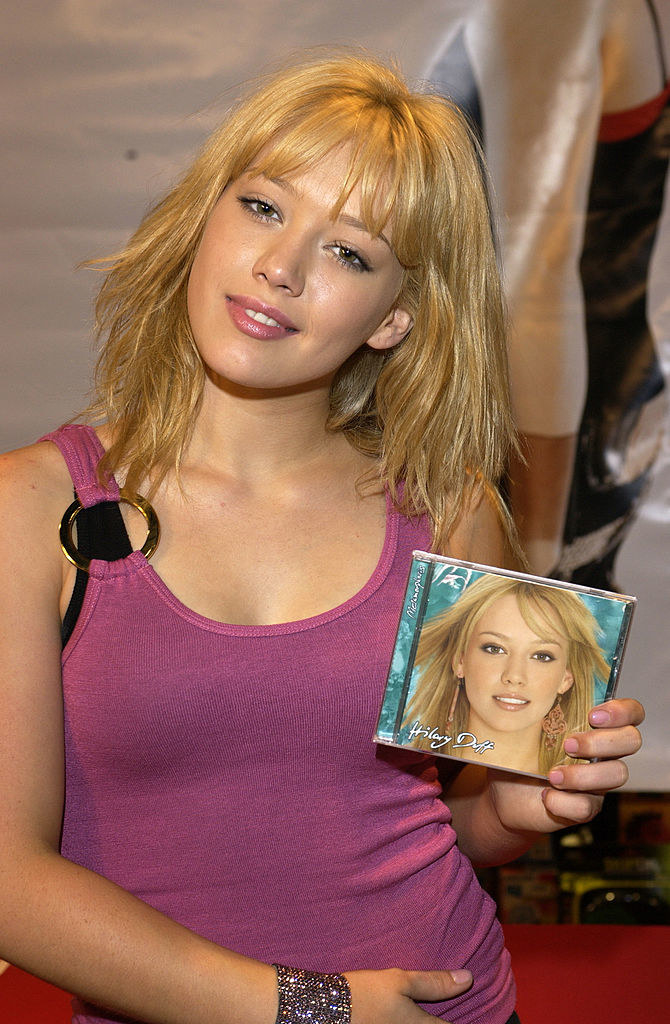 39.
A Yahoo employee drinking Jamba Juice on the launch date of Yahoo Answers: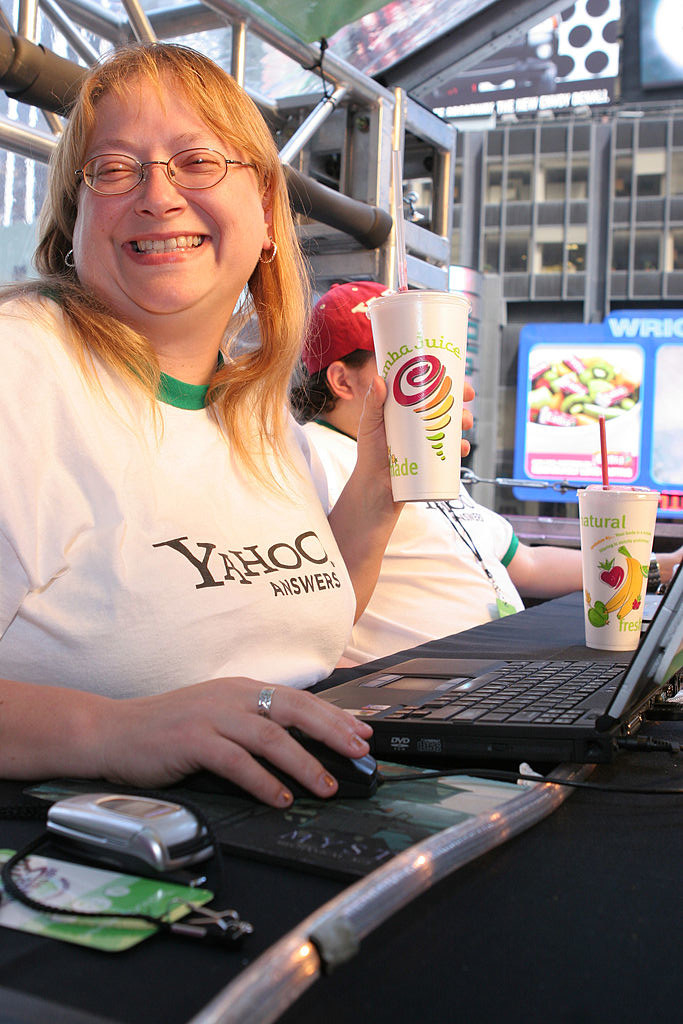 40.
Michael Scott wearing a Livestrong bracelet in an episode of The Office: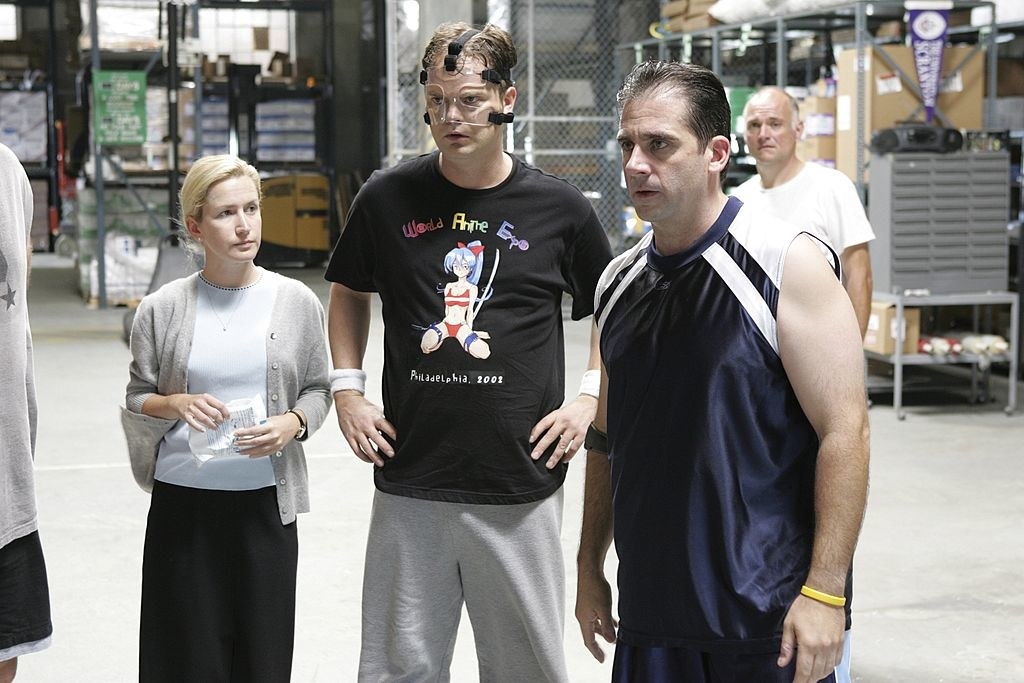 41.
A Shrek Game Boy Color game: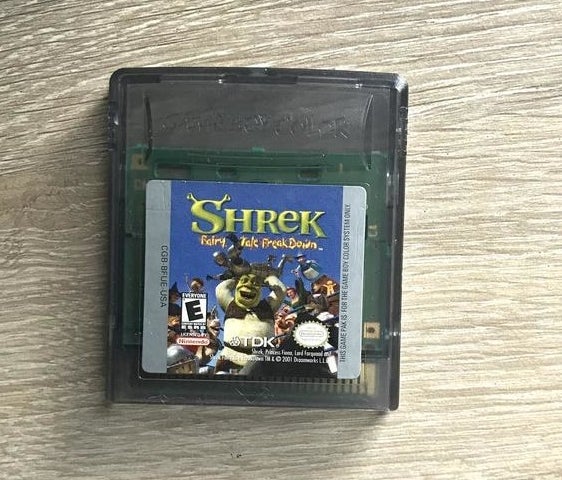 42.
And Shrek Gushers that looked more like Shrek's boogers: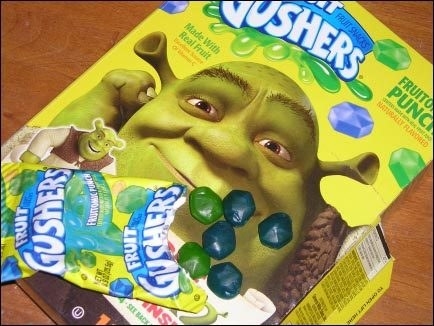 43.
David Beckham promoting his video game David Beckham Soccer for PlayStation: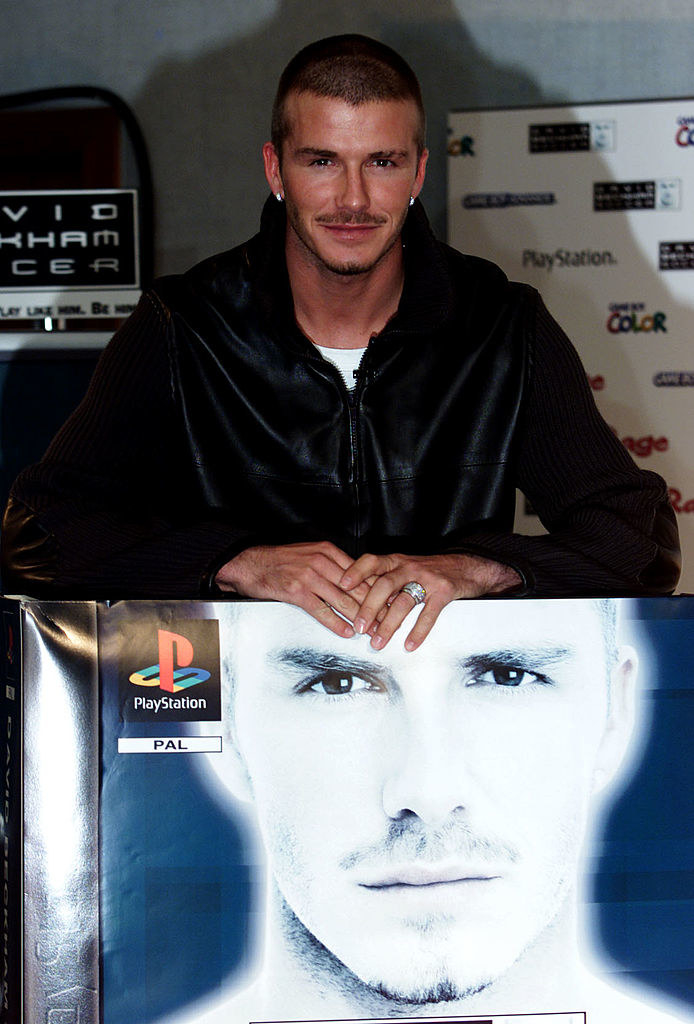 44.
Miranda and Carrie eating cupcakes on Sex and the City: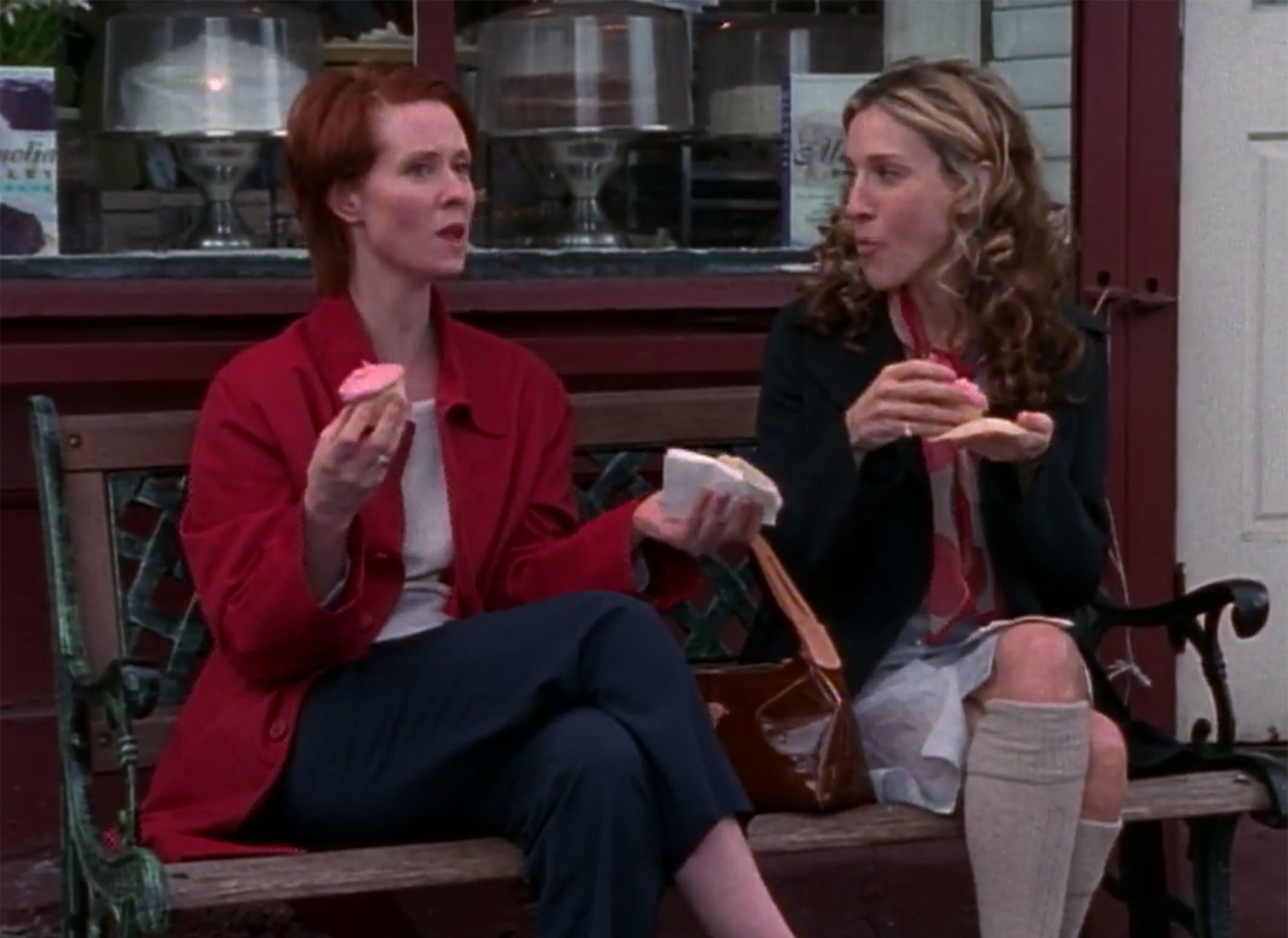 45.
This pic of two people trying to take a photo of Pete Wentz with flip phones:
46.
Ryan Pinkston at the release party for the Bad Boys II soundtrack, which was sponsored by Sean John clothing and Sprite Remix: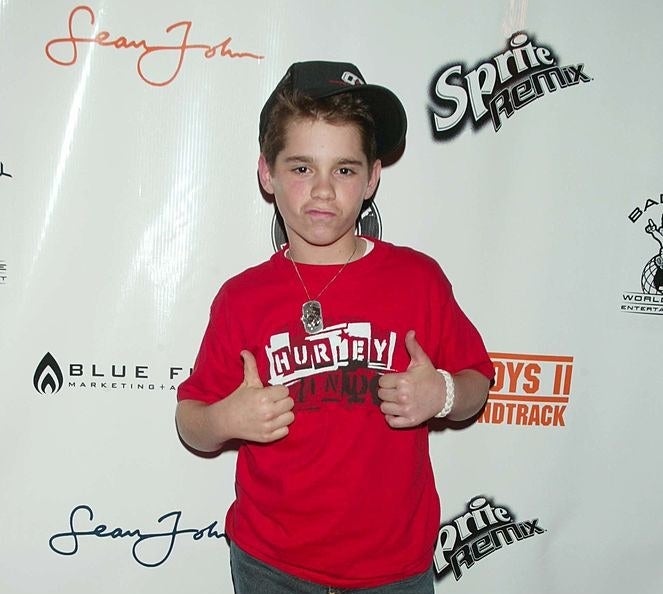 47.
Everything going on in this Disney Channel homepage: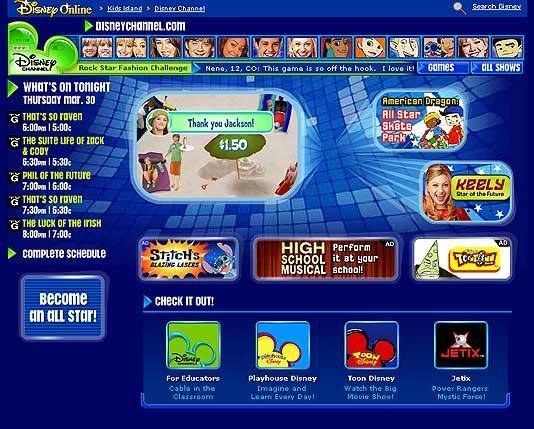 48.
And def EVERYTHING going on on this J-14 cover from 2007: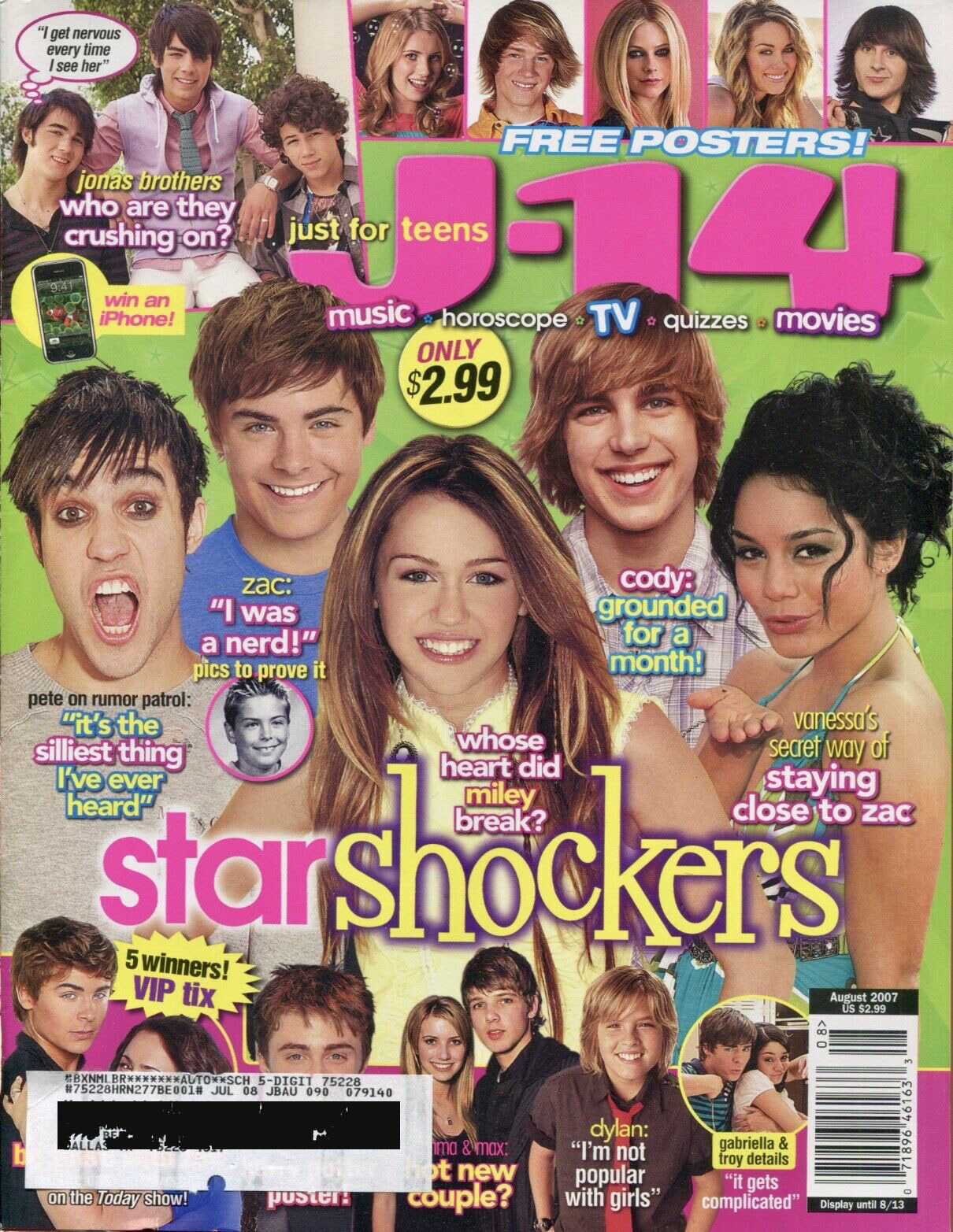 49.
This screenshot of someone watching Britney Spears' infamous "Gimme More" VMA performance on old YouTube and using Internet Explorer: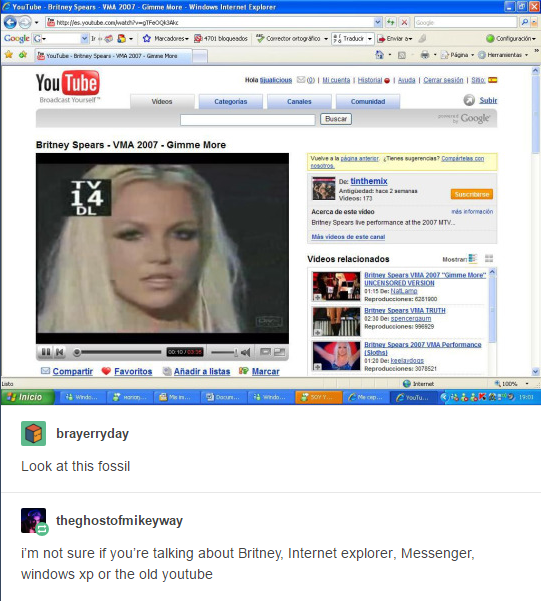 50.
And finally, Myspace's Tom posing with Dane Cook: