In early 1955, a 29-year-old Marilyn Monroe -- on the advice of her acting coach Lee Strasberg -- left Hollywood for New York, in an attempt to break free from her contract with Twentieth Century Fox and her "dumb blonde" persona.
Once in New York, Marilyn moved into a suite at the Ambassador Hotel and formed a production company, Marilyn Monroe Productions, with photographer and friend Milton Greene.
Both Milton and Marilyn agreed that her image needed a boost if she wanted to be taken seriously as an actress. Milton arranged for a cover spread in Redbook magazine, in hopes that they would depict the "real Marilyn."
For one week, Redbook photographer Ed Feingersh followed Marilyn around New York, capturing intimate images of her in both her private and public life.
1.
Marilyn entering Elizabeth Arden's Red Door Salon on Fifth Avenue.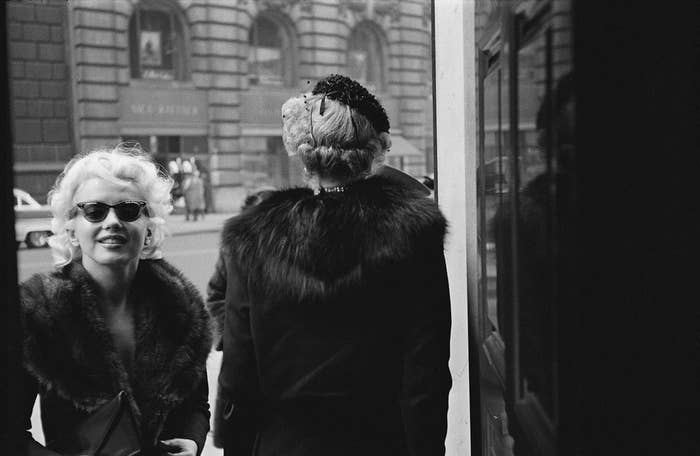 2.
Unlike in most of her previous photo shoots, Marilyn agreed to be photographed without her hair and make-up done.
3.
4.
Striking a pose on Fifth Avenue.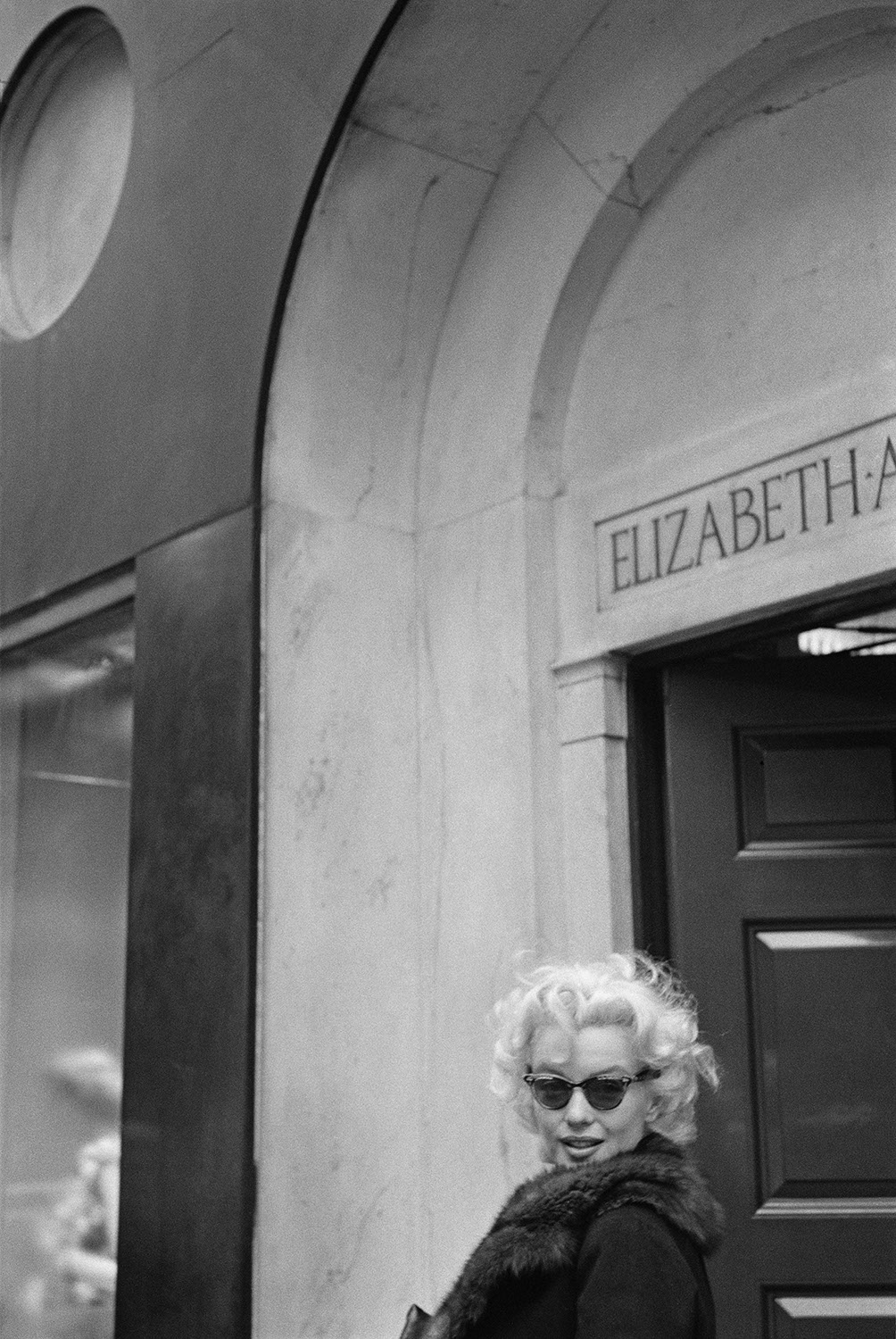 5.
The iconic shots of Marilyn gazing down over the city from the balcony of her suite at the Ambassador Hotel.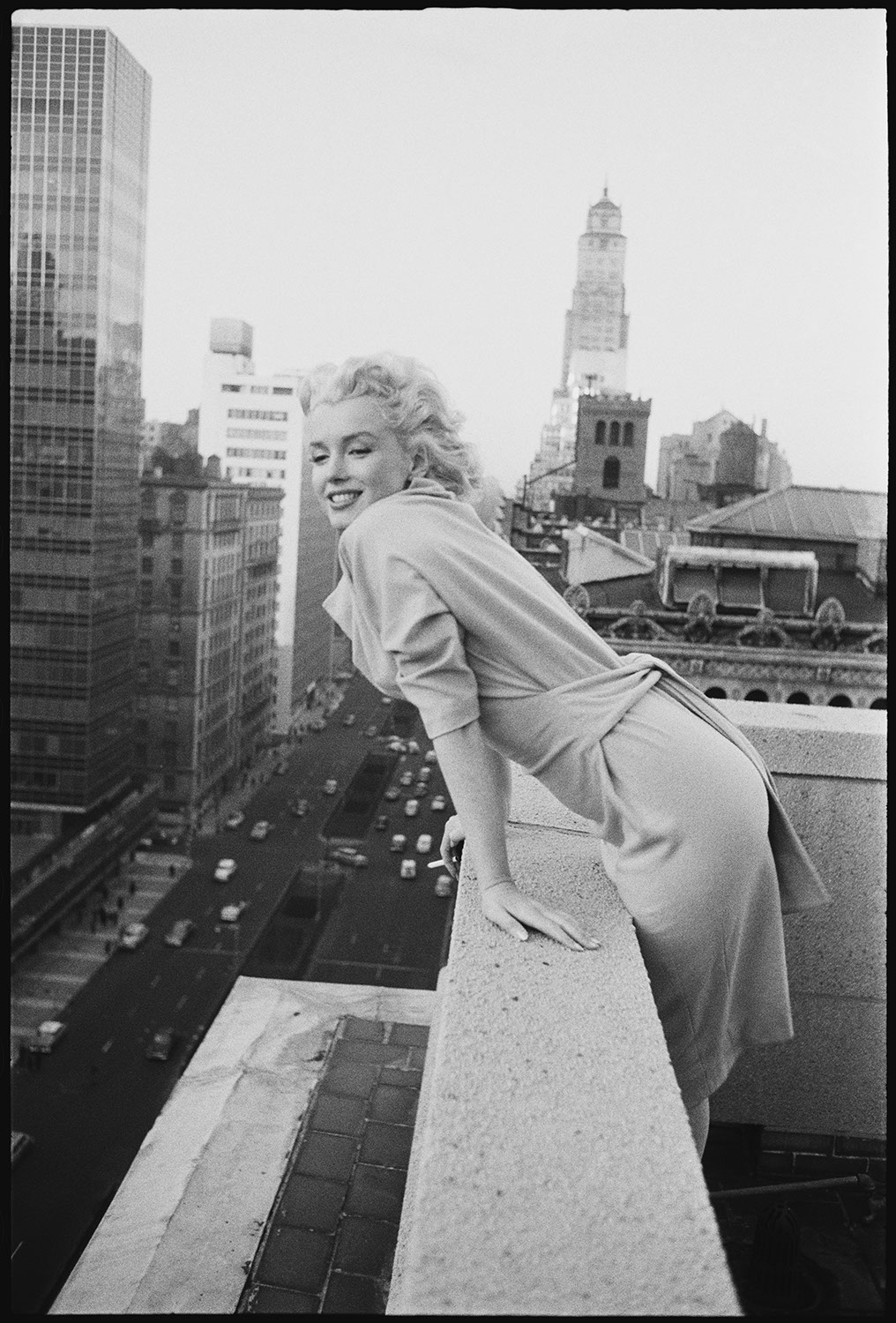 6.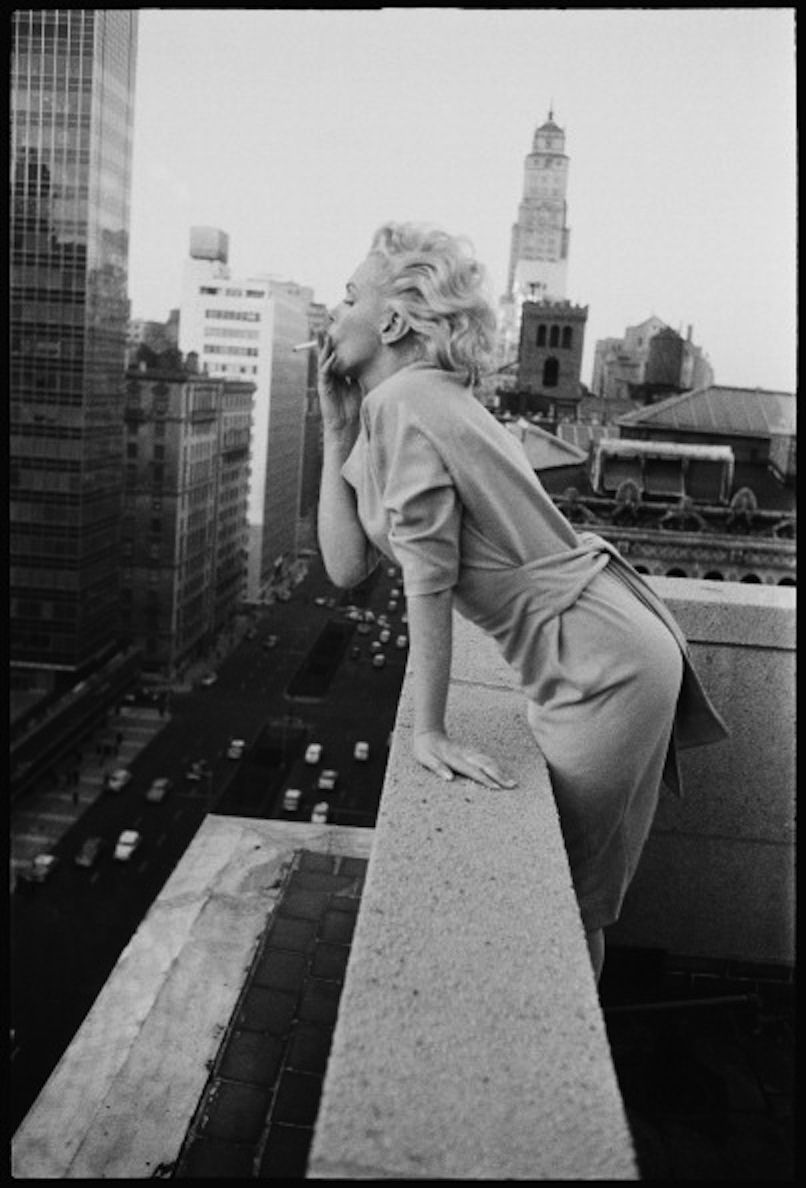 7.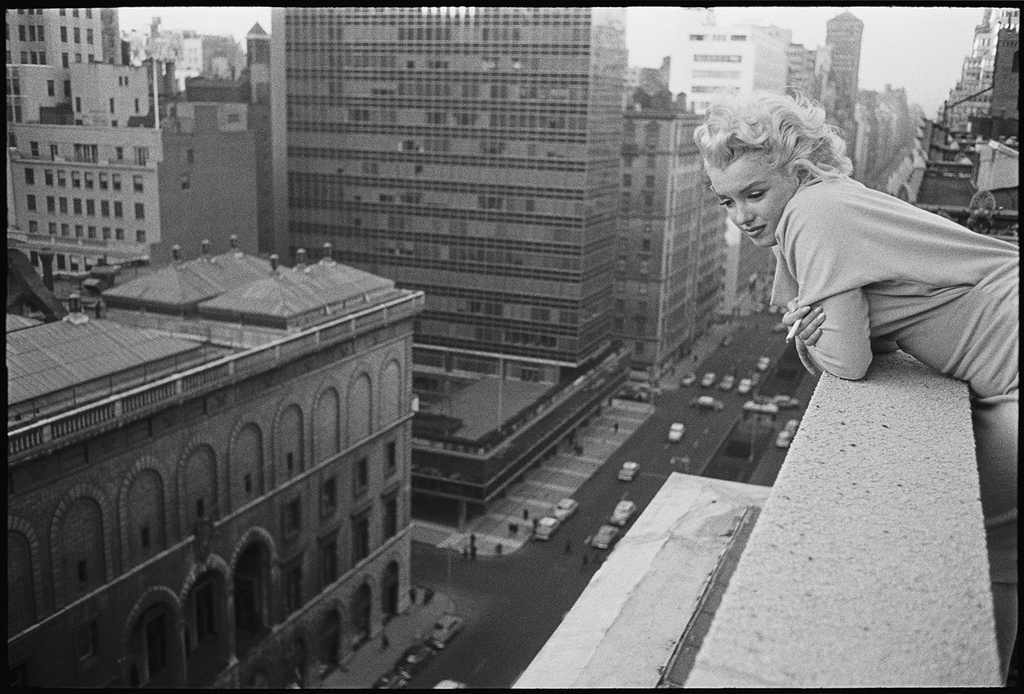 8.
Marilyn admiring the cartoons on the wall, drawn by celebrated The New Yorker writer and cartoonist James Thurber, at Costello's restaurant on E. 44th Street.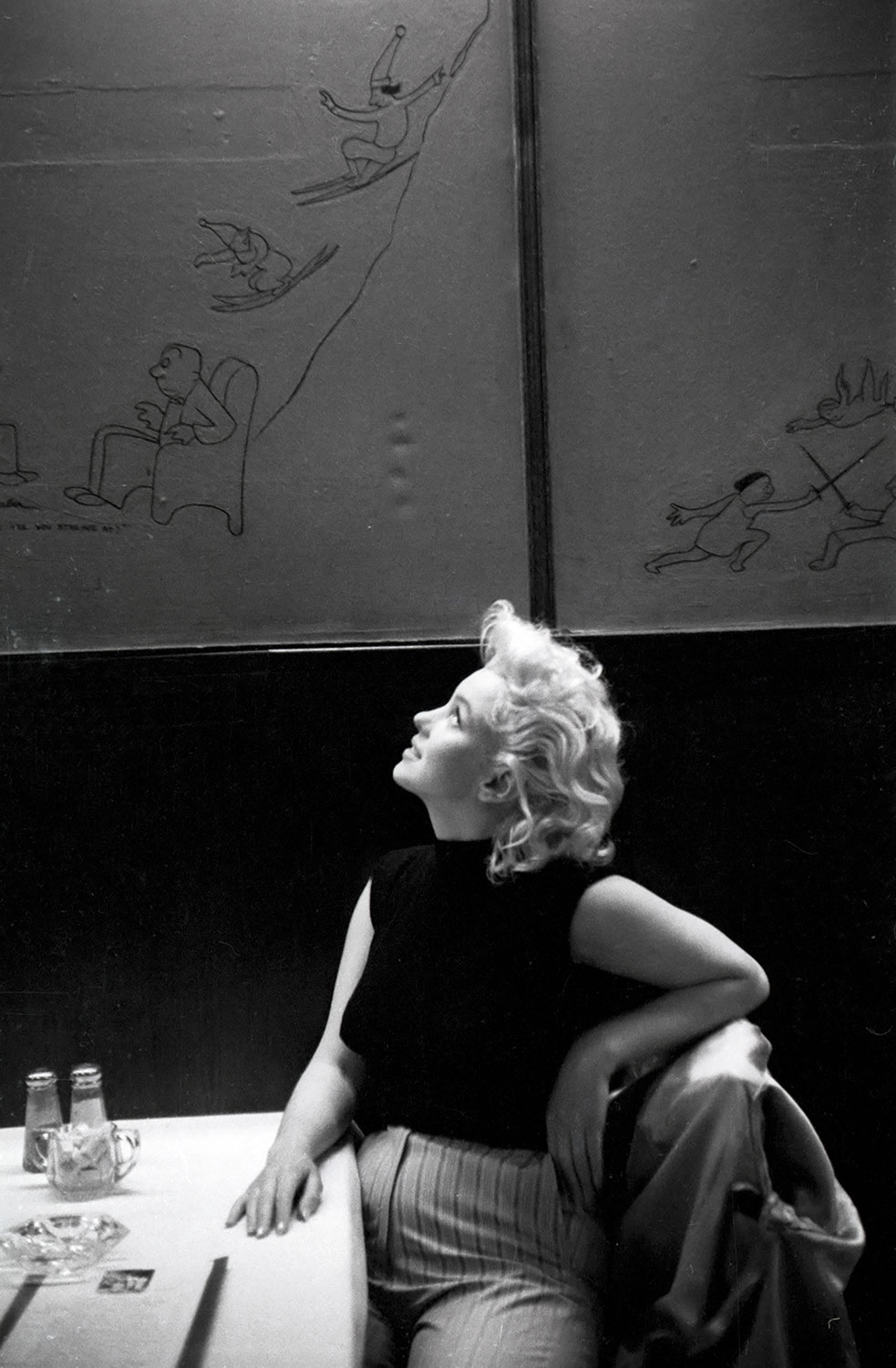 9.
Deep in conversation with Redbook editor Robert Stein at Costello's.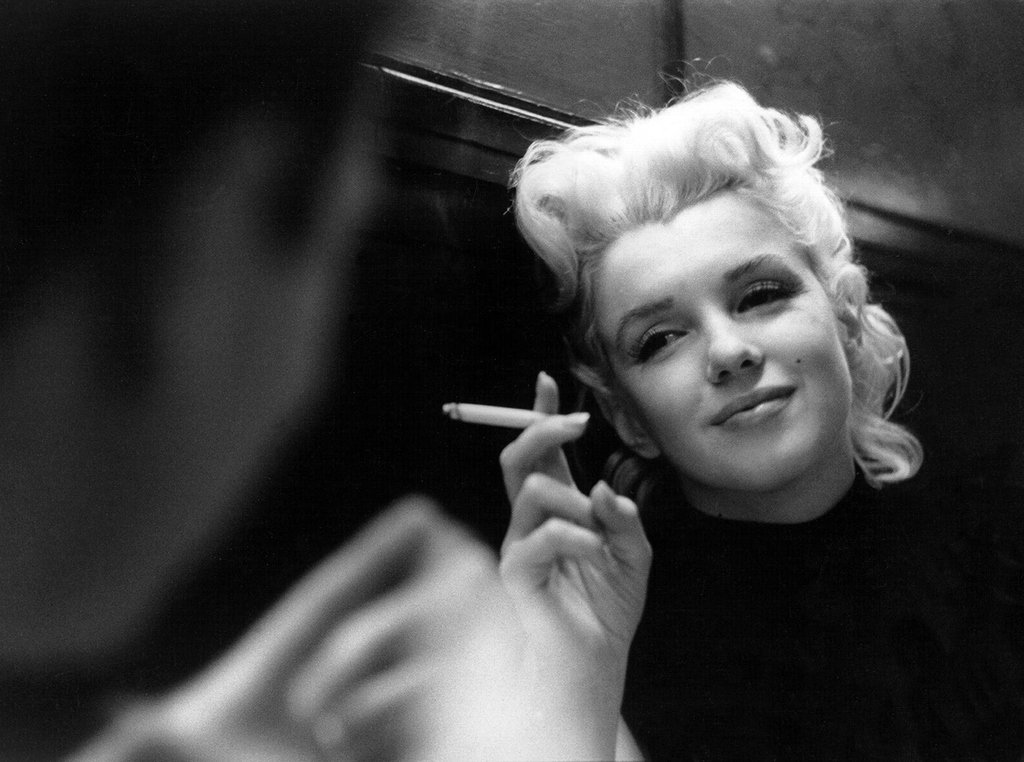 10.
A playful moment, modeling an Ambassador Hotel bathrobe.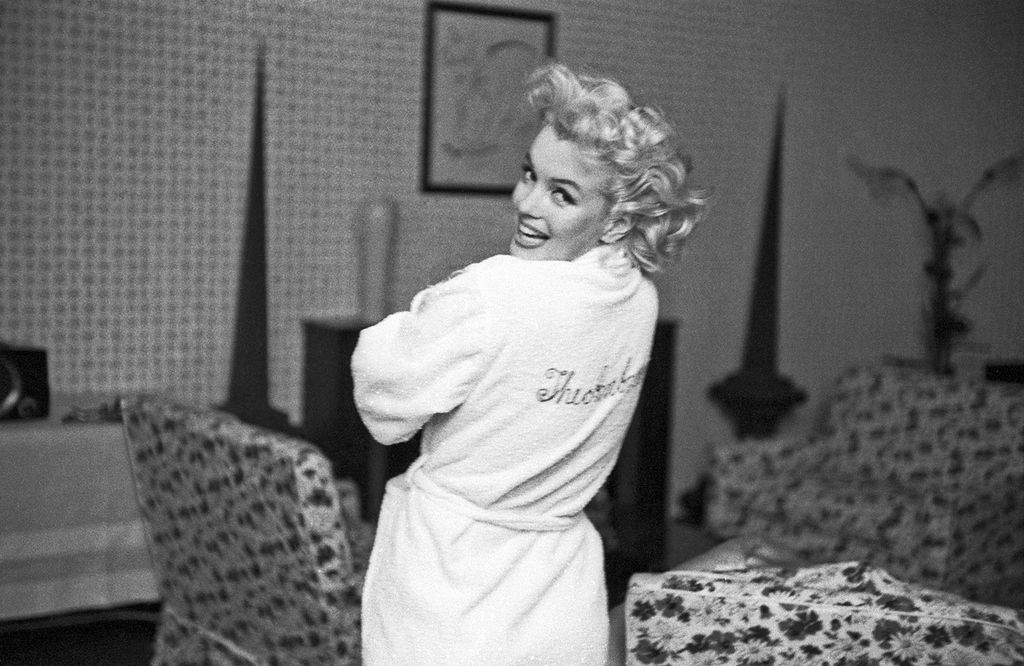 11.
Marilyn carefully applying her makeup, as she gets ready to attended the premiere of Tennessee Williams' play Cat on a Hot Tin Roof.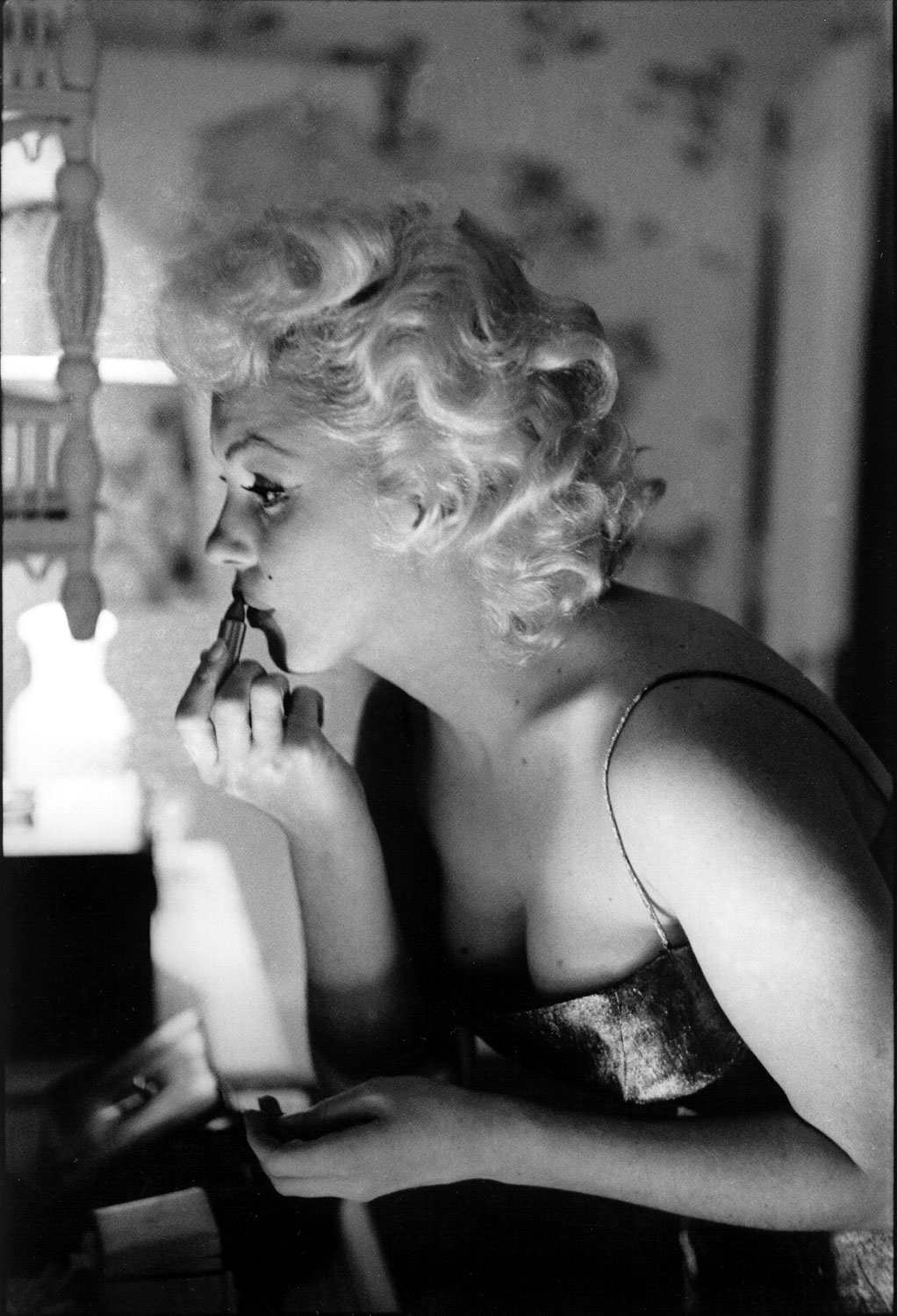 12.
Wanting to make an impression, she wore a showstopping, formfitting, gold lamé dress.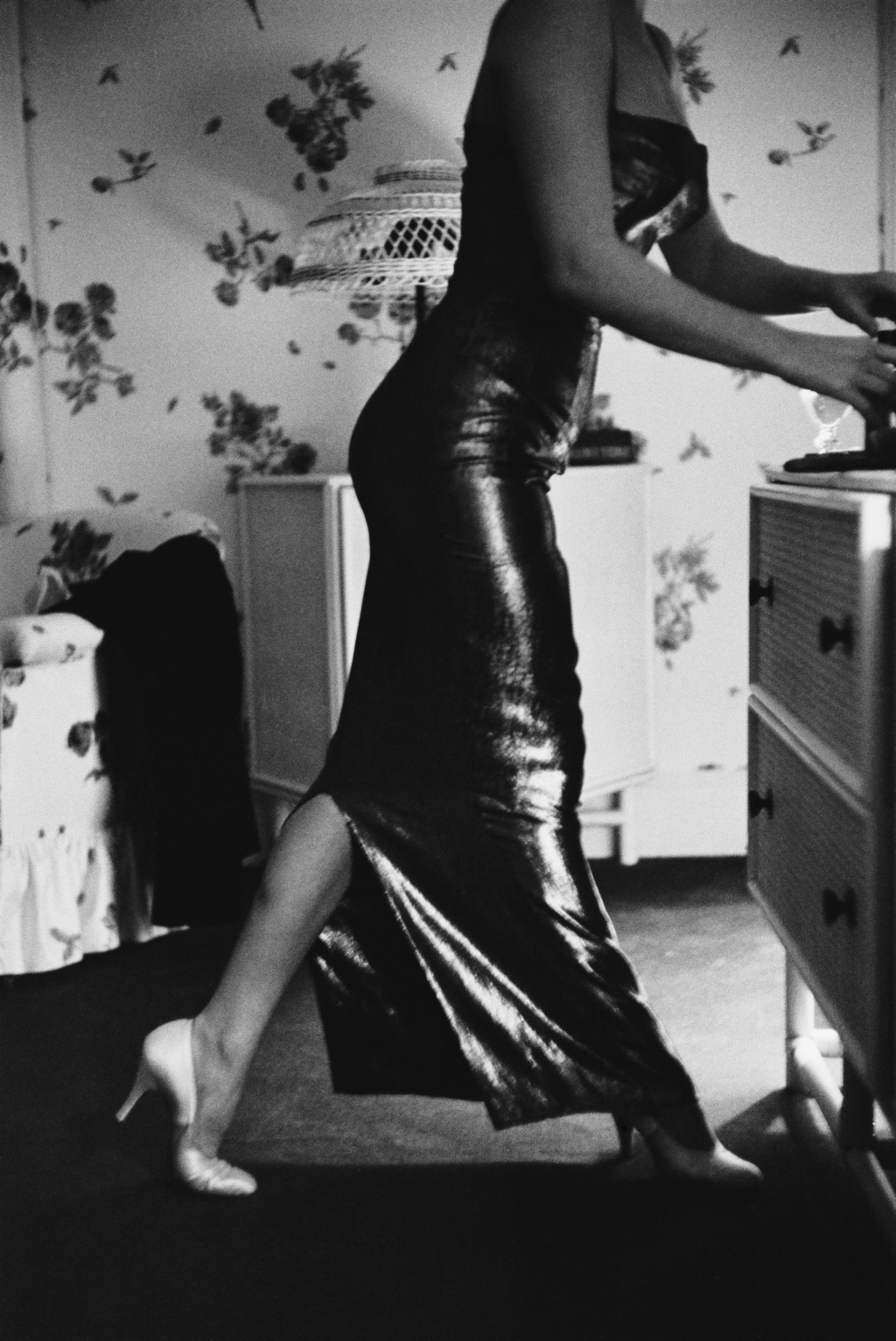 13.
The iconic photo of Marilyn seductively applying Chanel No. 5.
14.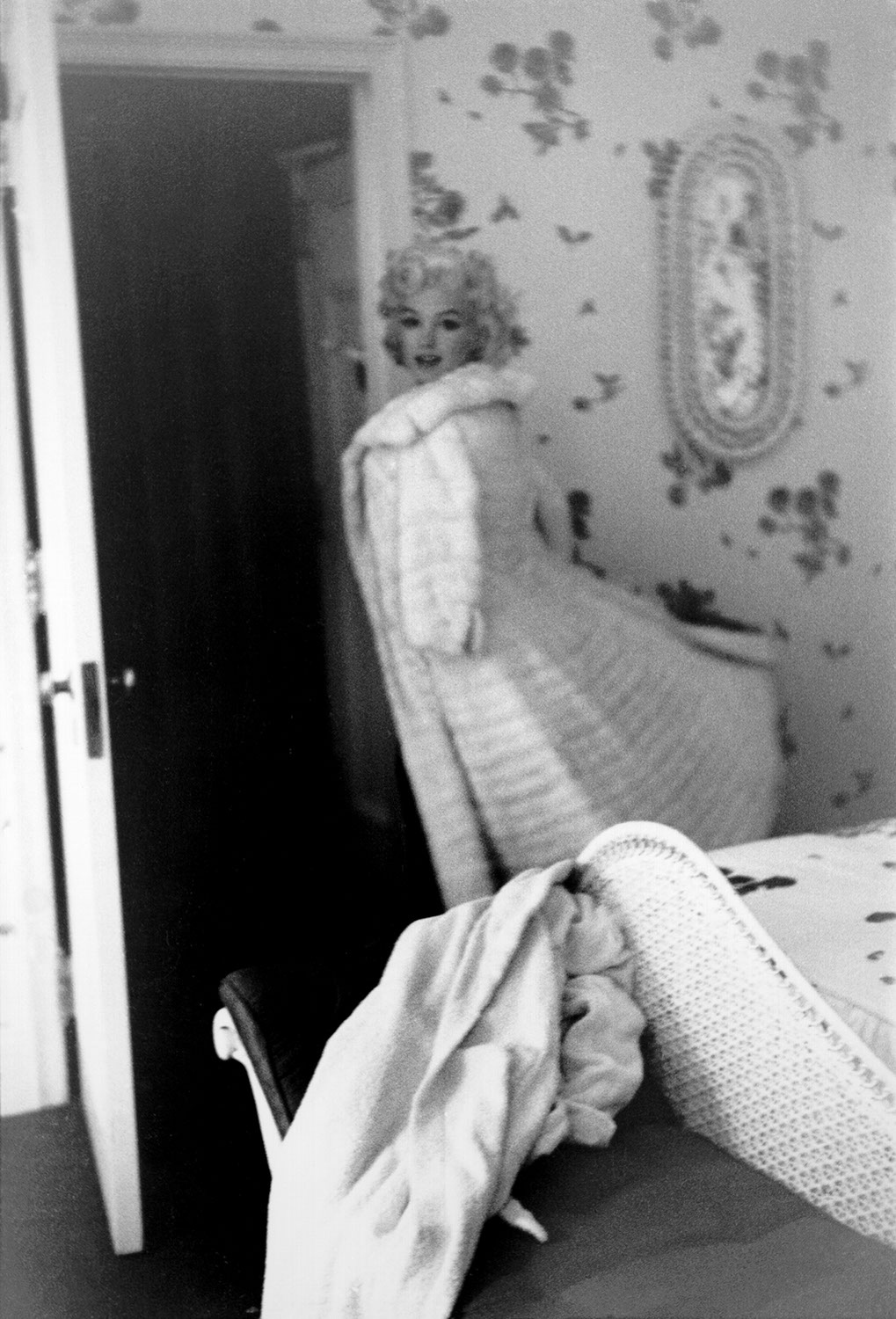 15.
Giving a coy smile, sitting at a restaurant after the premiere.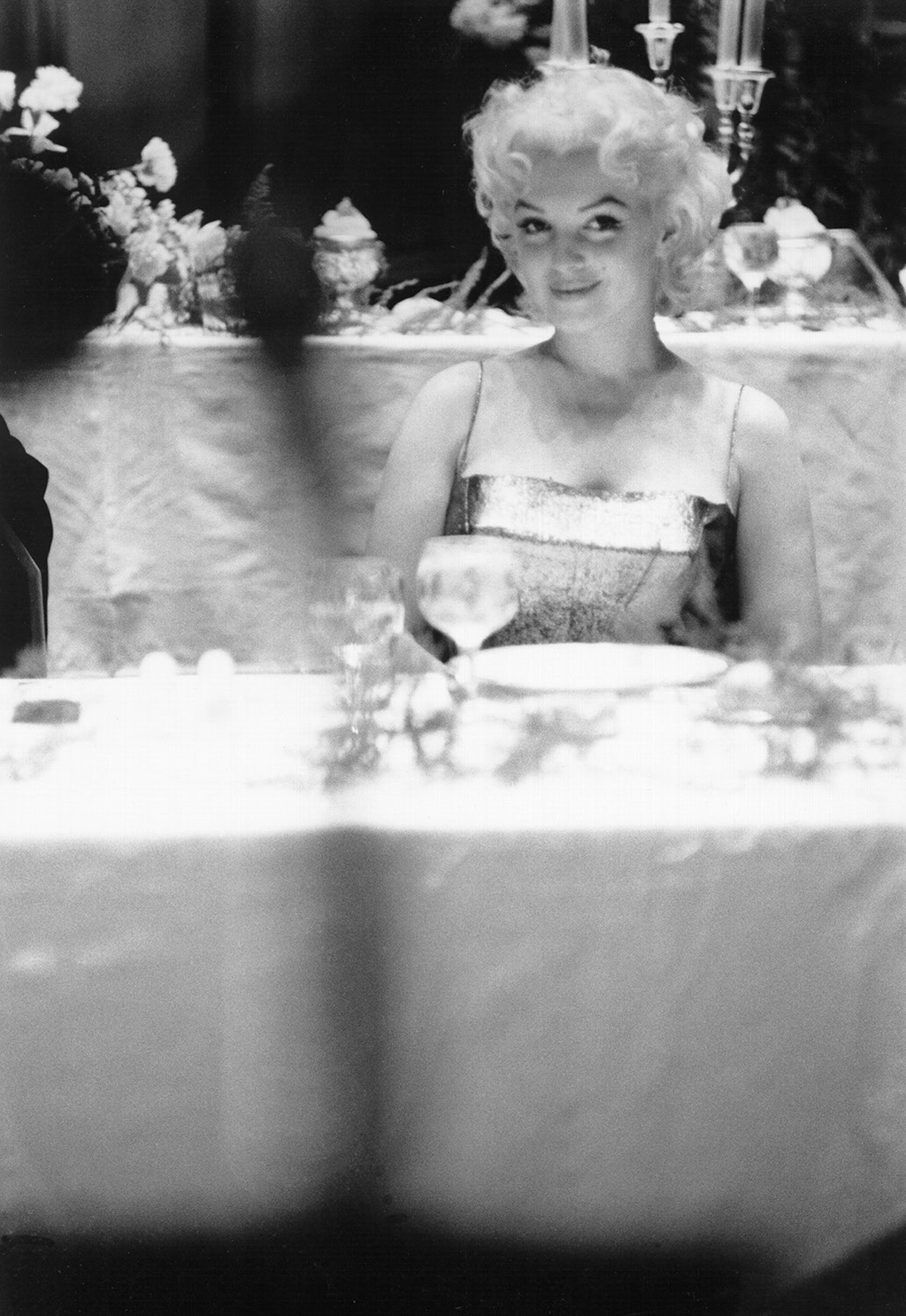 16.
Taking a quick nap in the lobby of her hotel.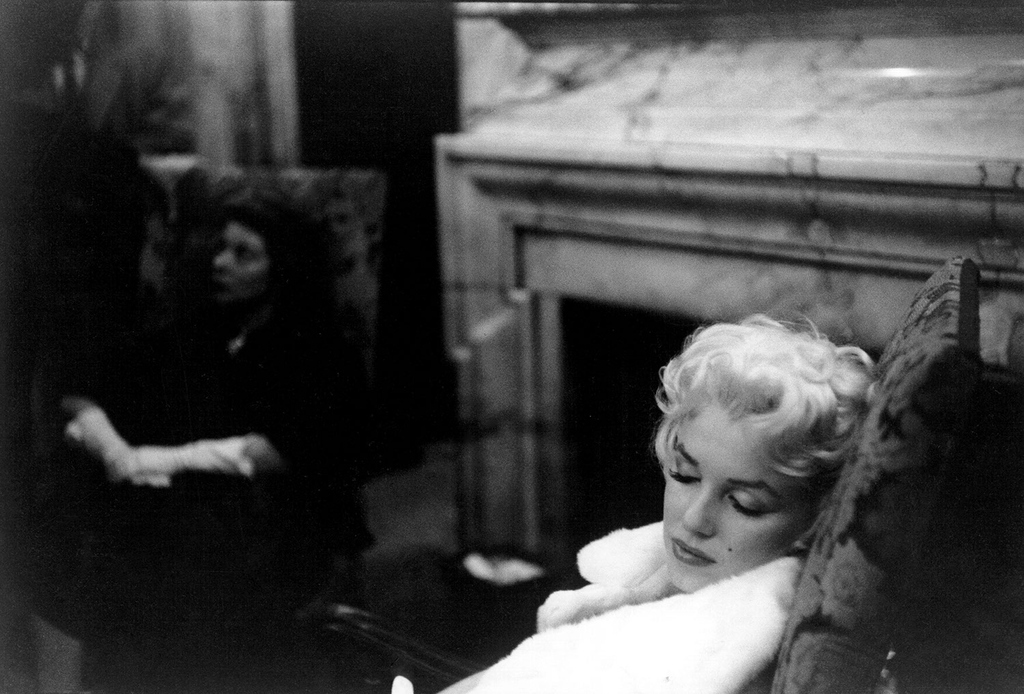 17.
A more intimate photo of Marilyn that perfectly captures her vulnerability.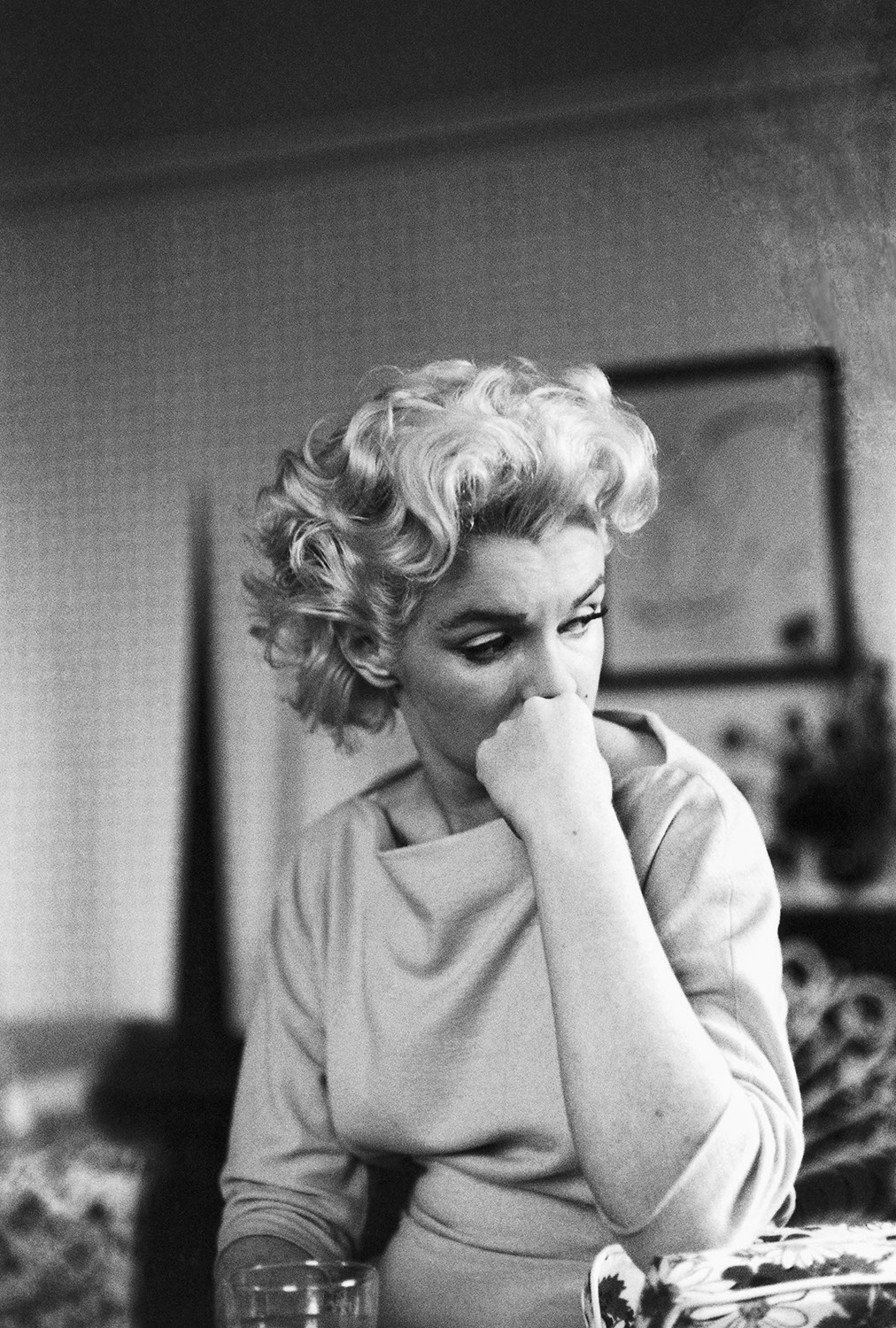 18.
Picking up a copy of the New York Post on her way to the subway.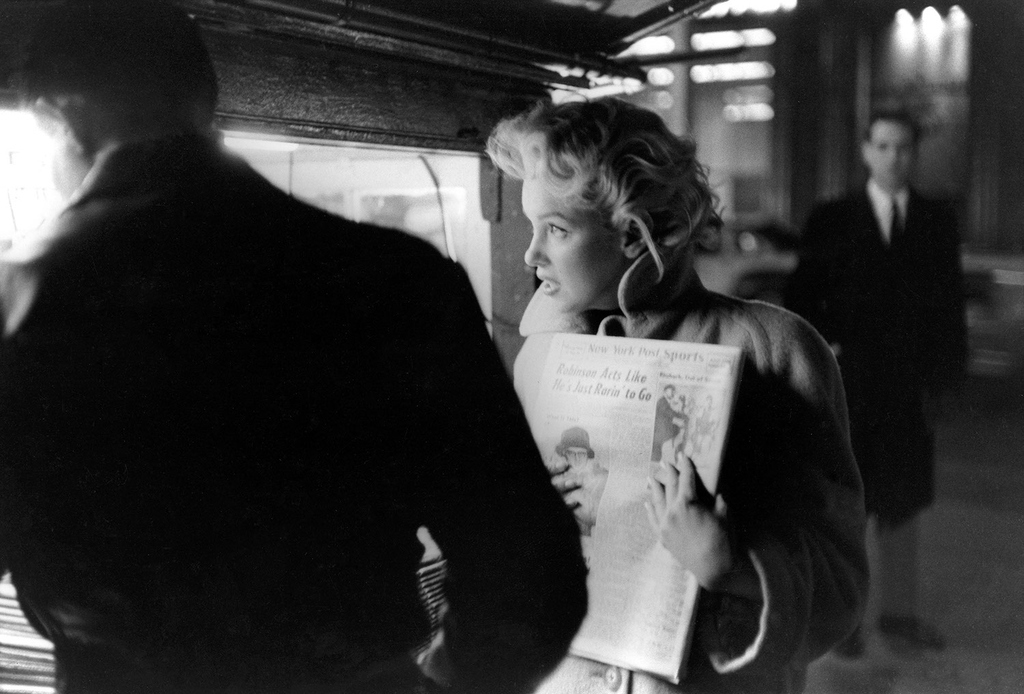 19.
Waiting for the train at Grand Central Station.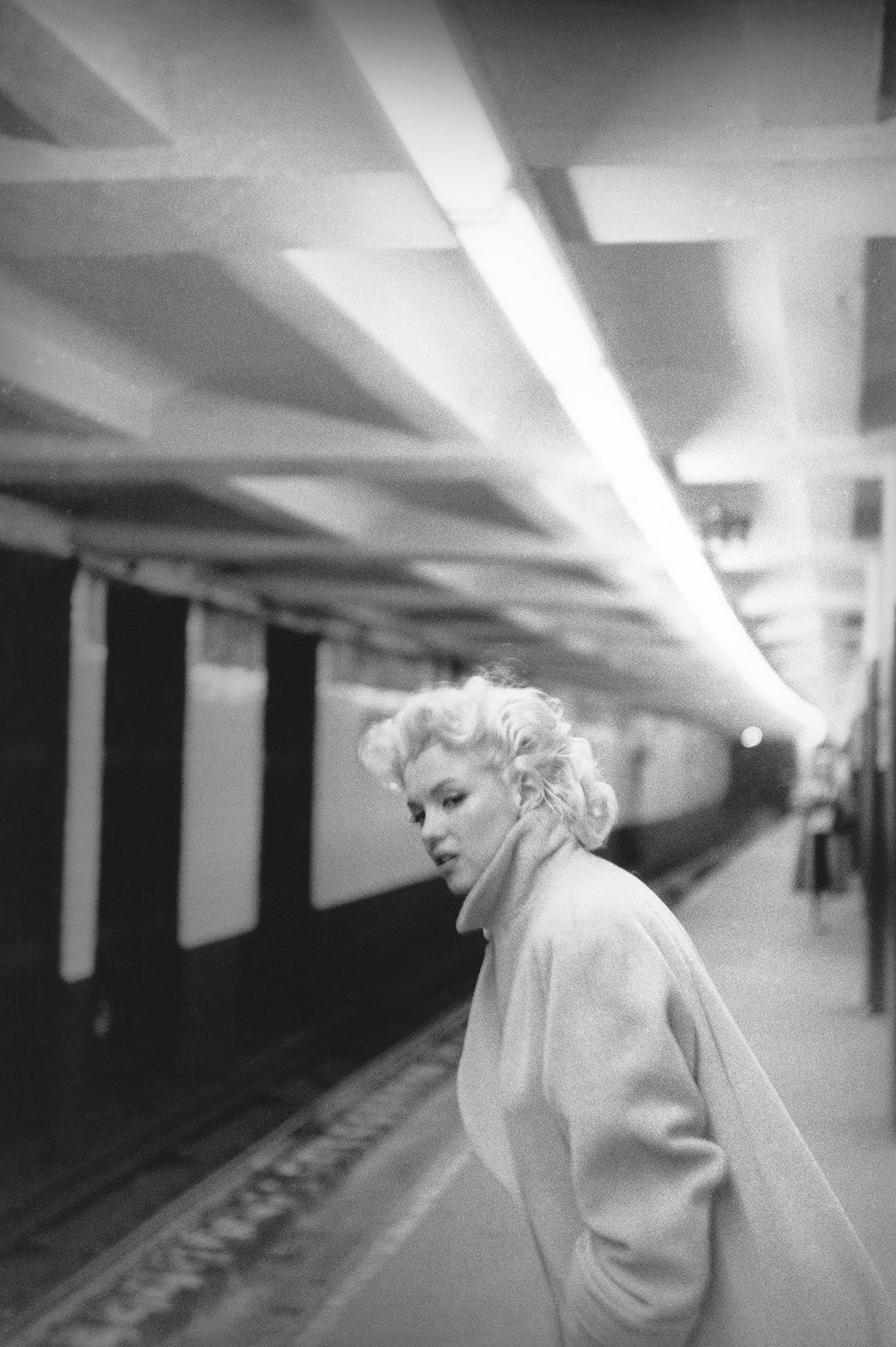 20.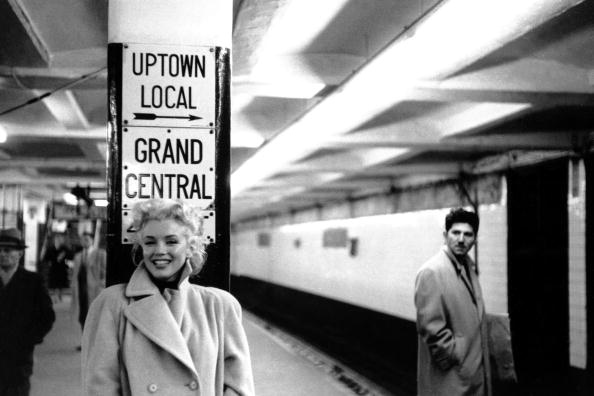 21.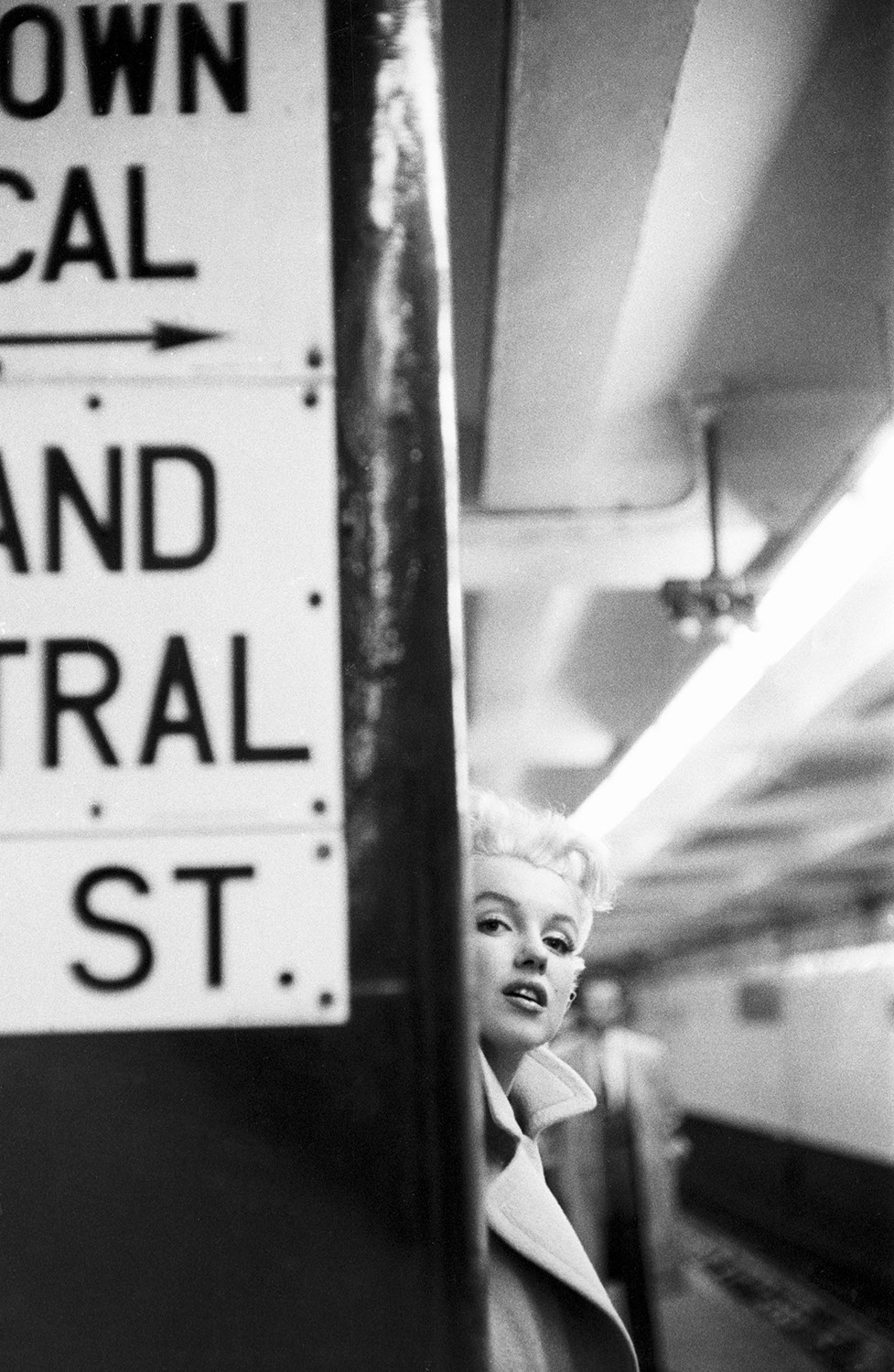 22.
Traveling incognito on the subway.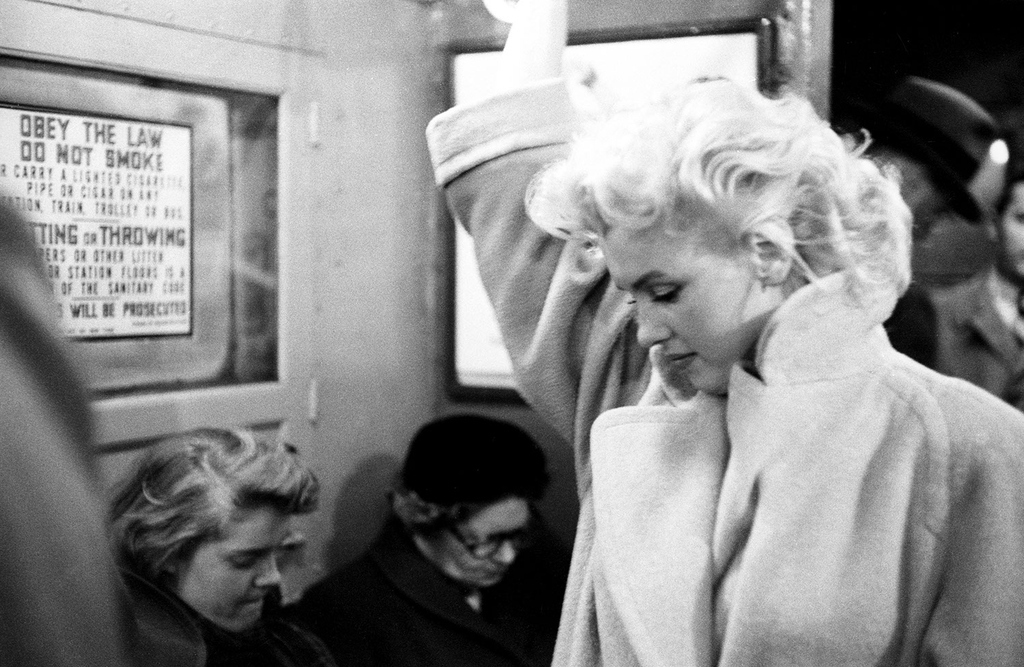 23.
Marilyn accompanied by Milton Greene.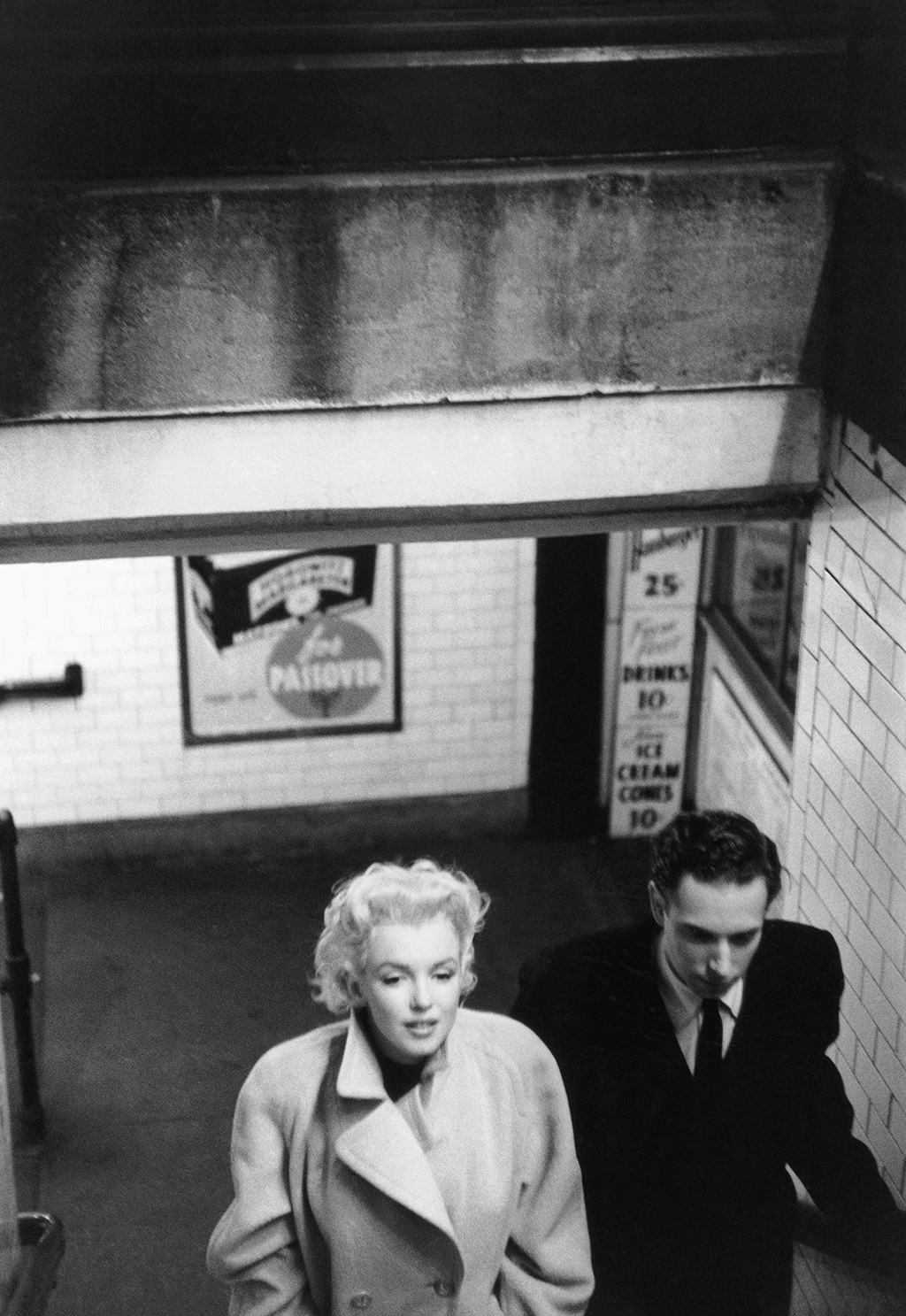 24.
Marilyn getting ready to attend a benefit performance of Ringling Brothers and Barnum & Bailey Circus at Madison Square Garden.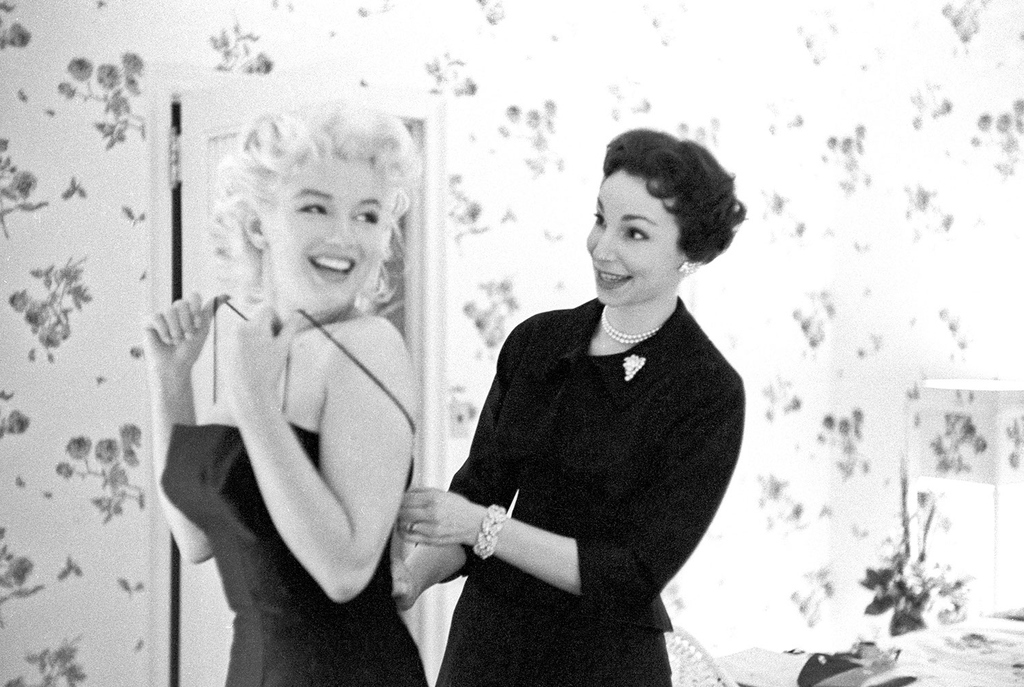 25.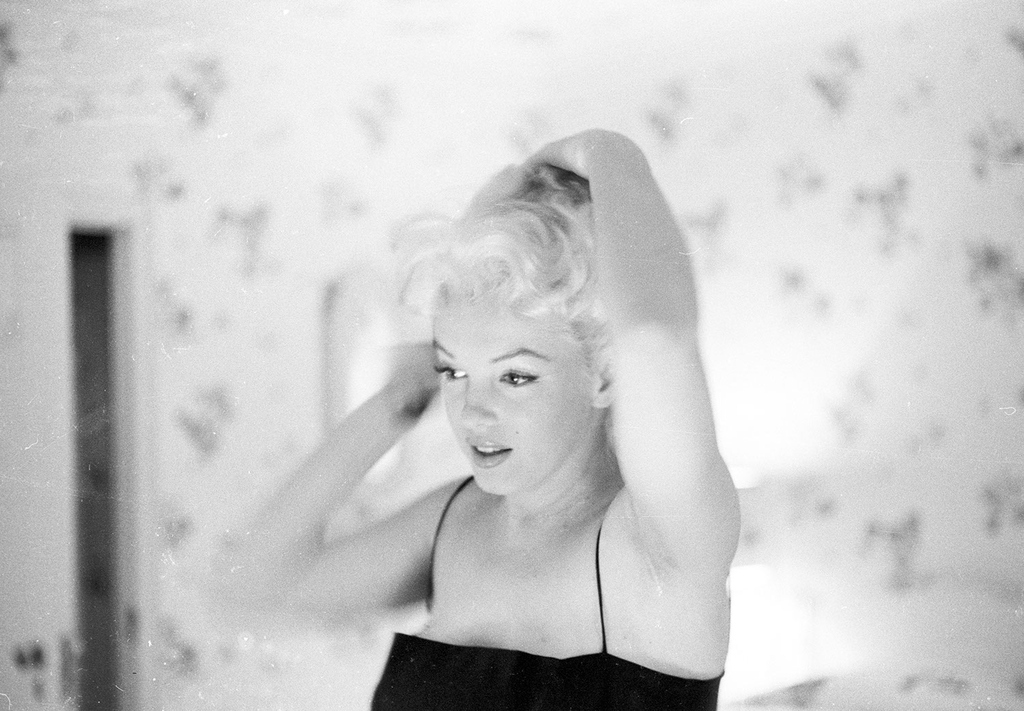 26.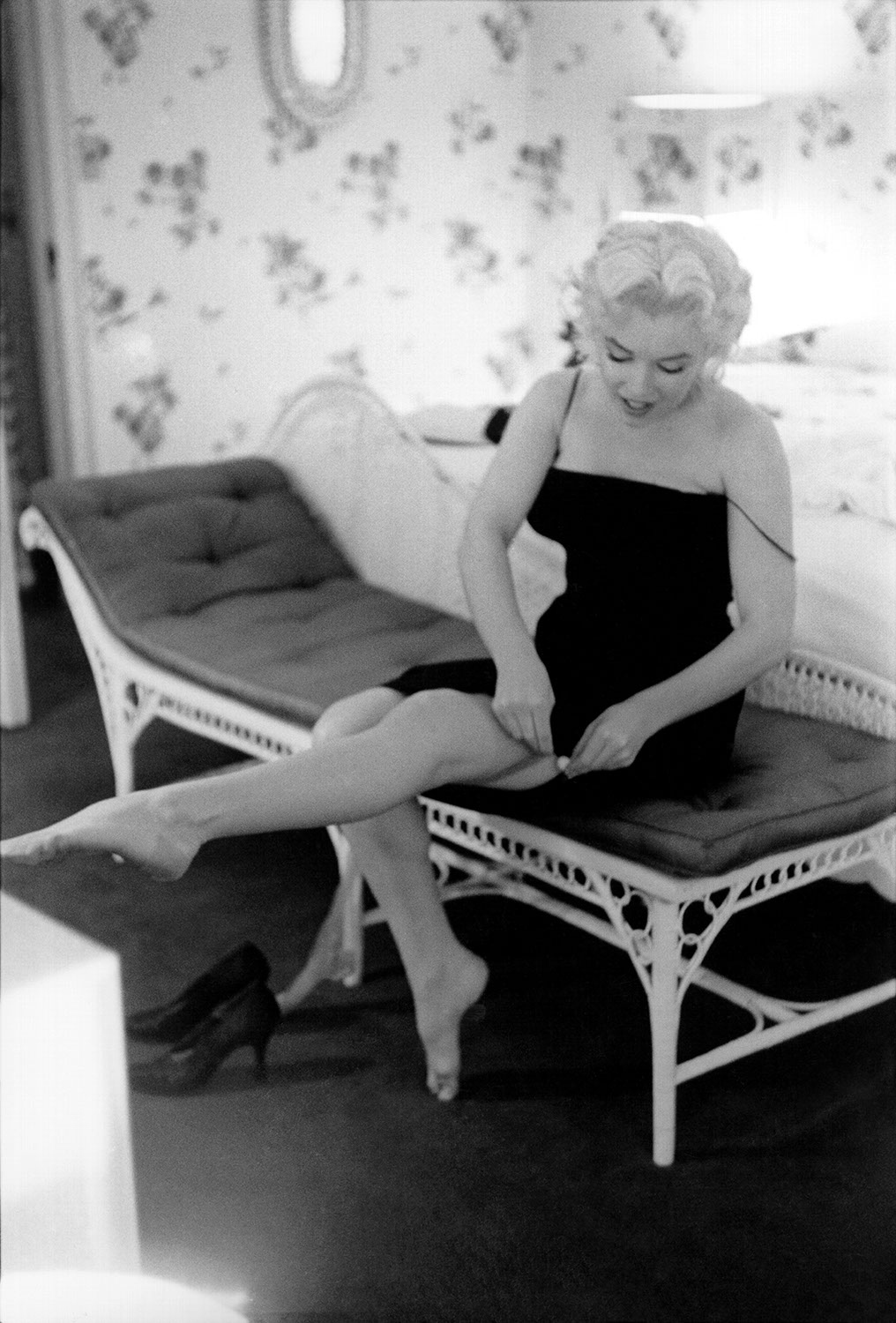 27.
As part of the benefit, Marilyn agreed to ride a pink elephant into Madison Square Garden.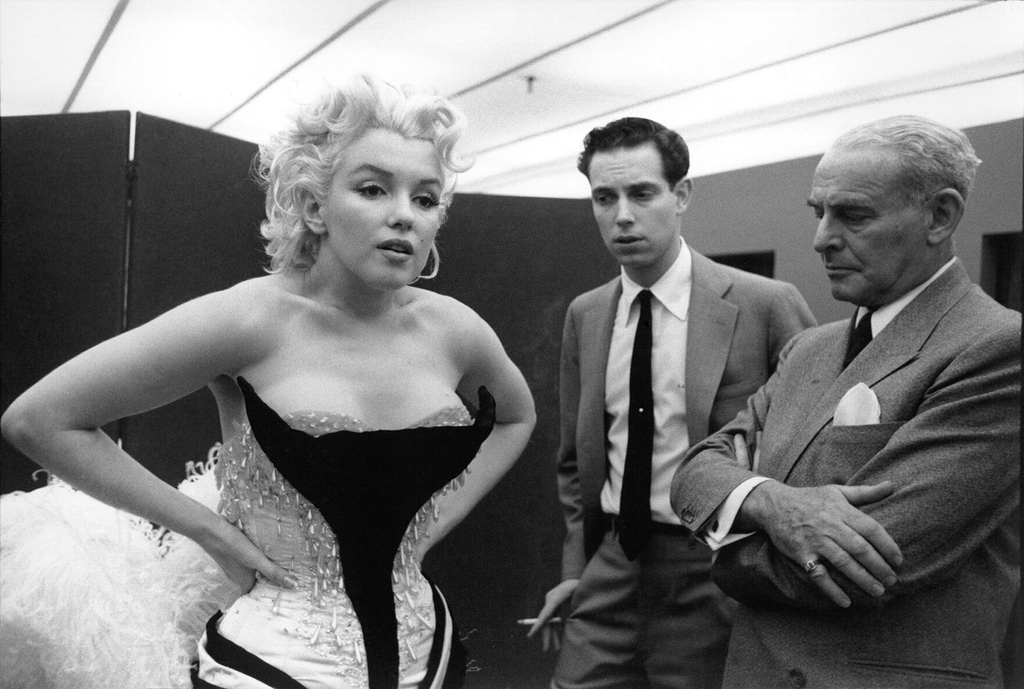 28.
She became frustrated when her wardrobe fitting did not go well...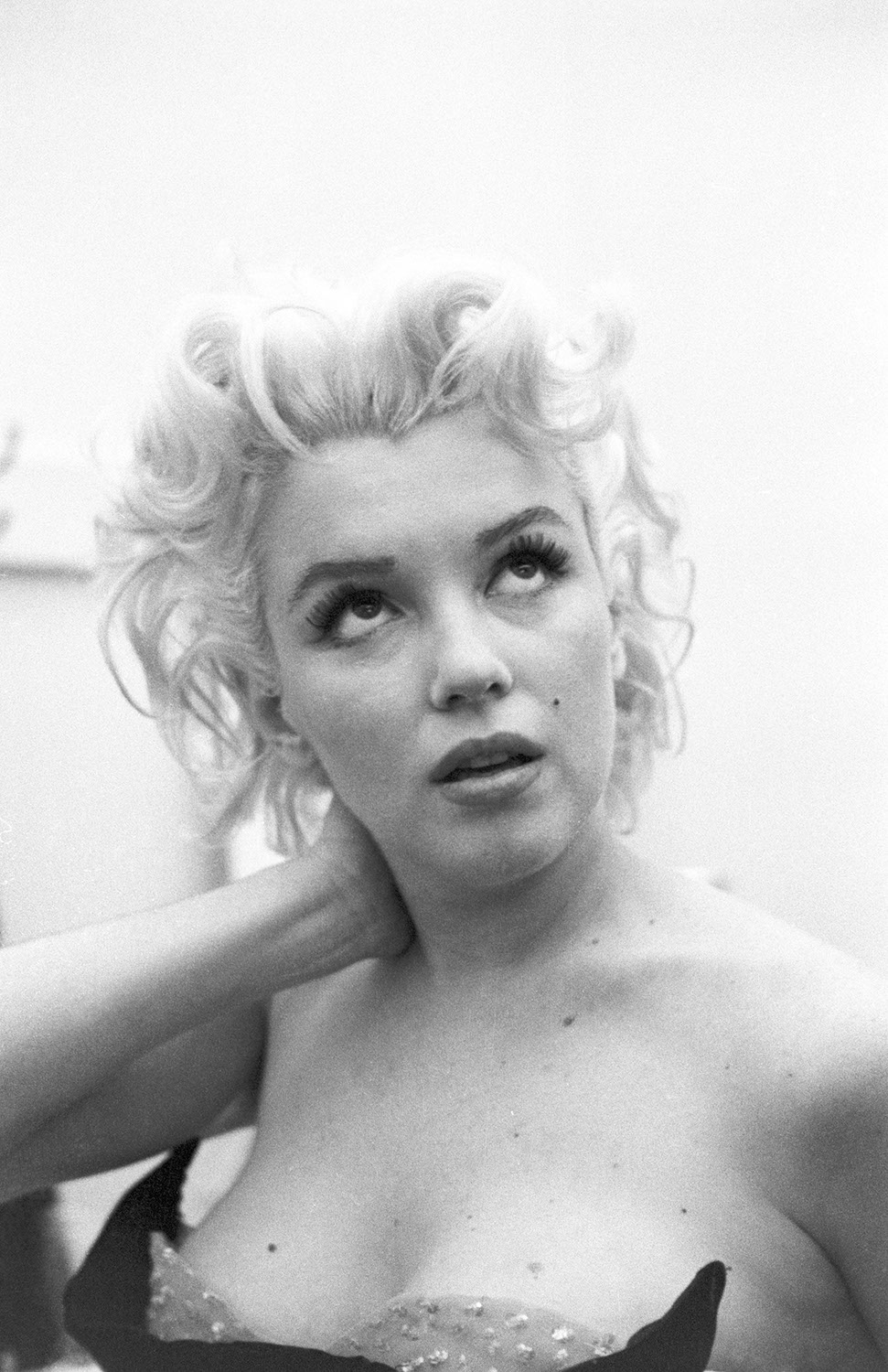 29.
...and broke down in tears.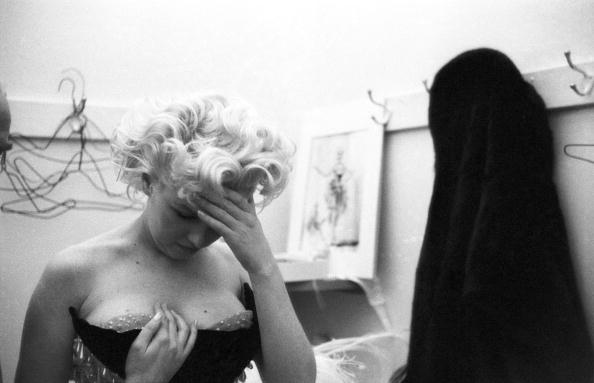 30.
But in the end it all worked out.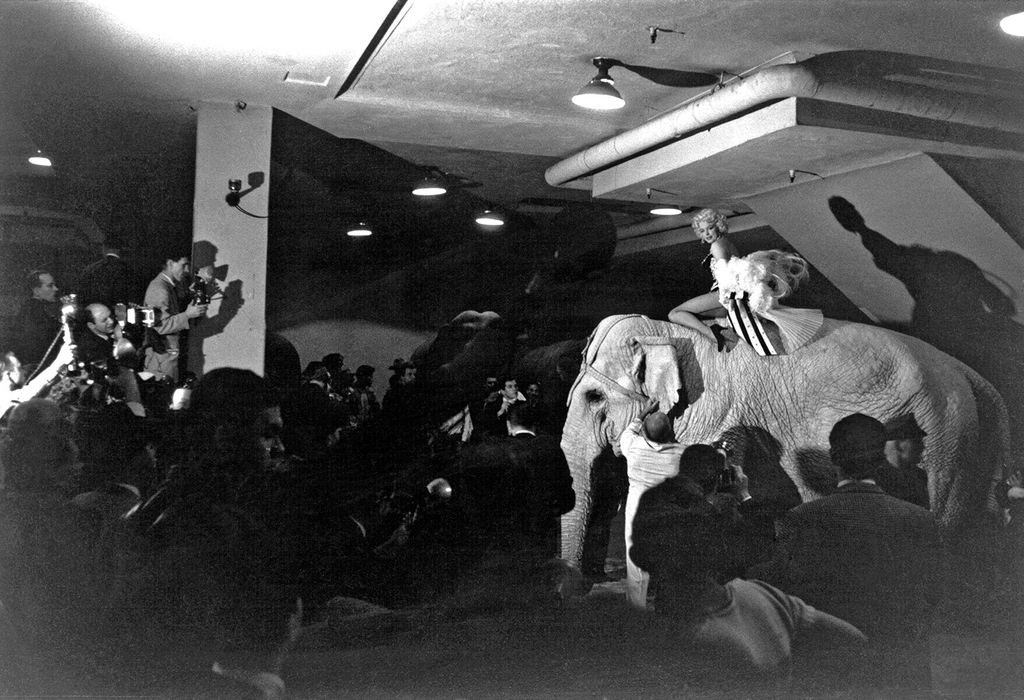 31.
Marilyn made a triumphant entrance atop the pink elephant.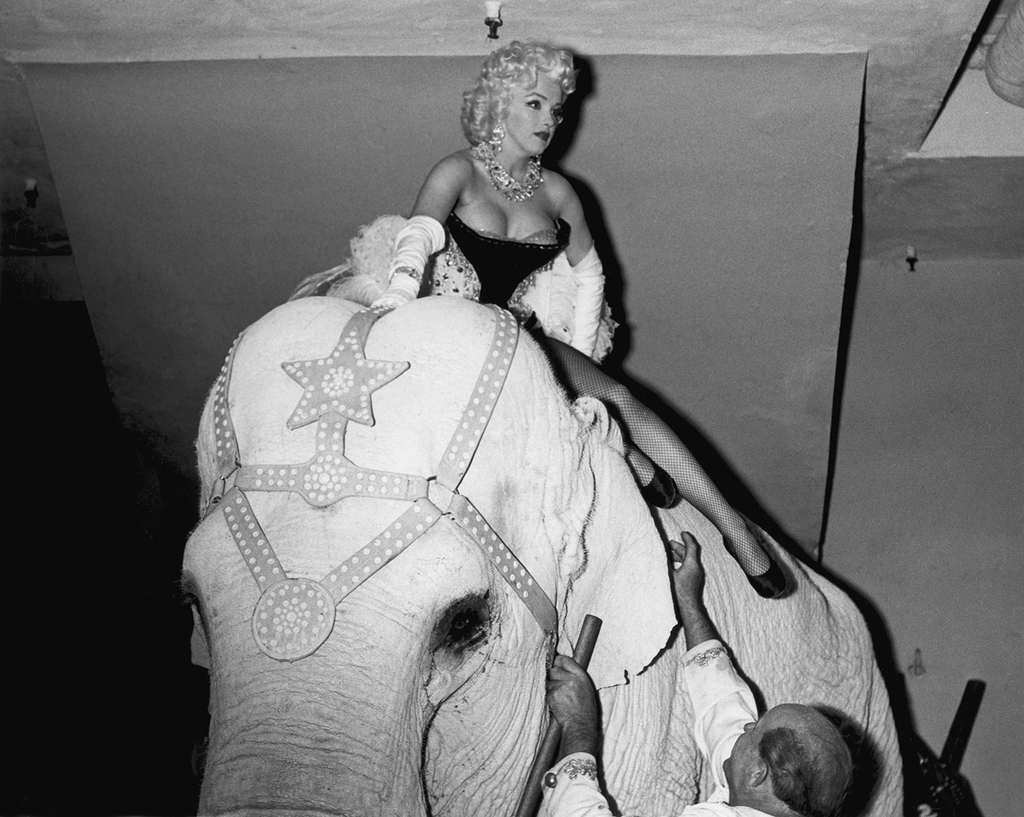 Ed Feingersh's pictures of Marilyn in New York were published in the July 1955 issue of Redbook. Although he took some of her most iconic photos, the two would never work together again.