Here's What Jennifer Garner And 20 Other Celebrities Shared This Week For #TBT
Harry Styles looking back in celebration of the 10th anniversary of One Direction kicks off this week's #ThrowbackThursday!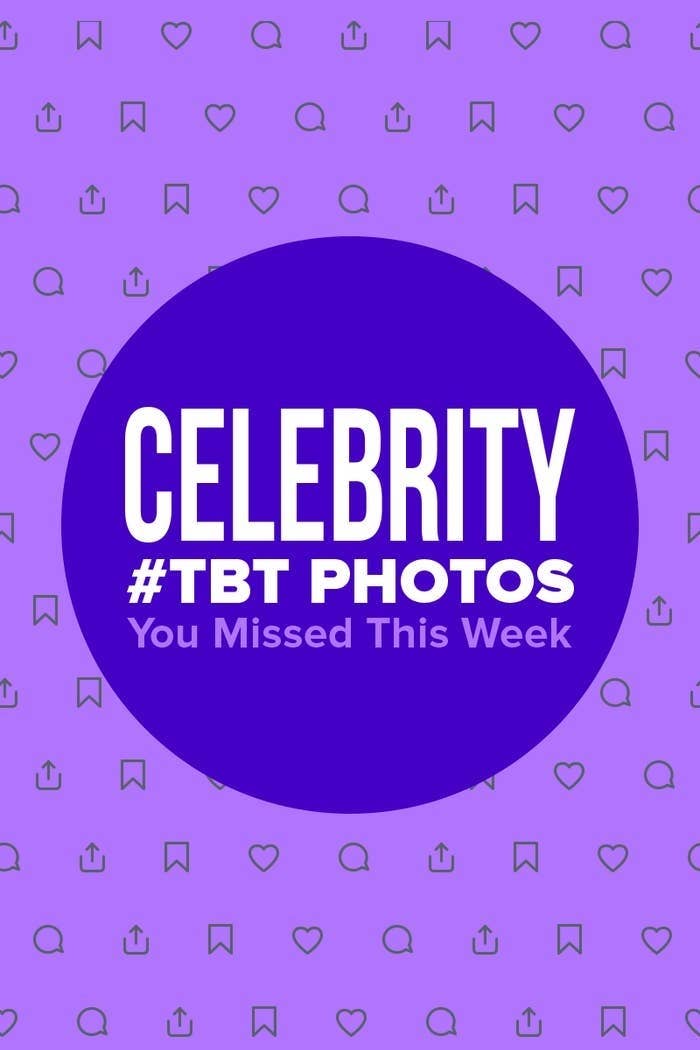 1.
Harry Styles reflected on the 10th anniversary of One Direction by posting this photo of the band hugging onstage and captioned it with a very heartfelt message about what it meant to be a part of the group:
2.
Amanda Seyfried posted this photo from when she, Rachel McAdams, Lacey Chabert, and Lindsay Lohan won the award for Best On-Screen Team for Mean Girls at the 2005 MTV Movie Awards:
3.
In honor of Benedict Cumberbatch's 44th birthday, Mark Ruffalo shared this behind-the-scenes selfie of the two of them on the set of Avengers: Infinity War:
4.
Mariah Carey posted this video clip of herself performing "Vanishing" back in 1990:
5.
Mia Farrow posted this Polaroid (taken by her ex-husband, Frank Sinatra!) of herself with legendary Dodgers pitcher Sandy Koufax in the '60s:
6.
January Jones celebrated the 13th anniversary of Mad Men by sharing this promotional photo from the show's first season of herself alongside Christina Hendricks and Elisabeth Moss:
7.
Joseph Gordon-Levitt celebrated the 11th anniversary of (500) Days of Summer by sharing this behind-the-scenes photo of himself and Zooey Deschanel on the set of the film:
8.
Rider Strong posted this photo from when he performed as a kid in Les Misérables in the '80s:
9.
In honor of Forest Whitaker's 59th birthday, Kerry Washington shared this photo of the two of them — alongside James McAvoy and director Kevin Macdonald — promoting their film, The Last King of Scotland, at the Toronto International Film Festival in 2006:
10.
Rob Lowe posted this photo of himself taken in 1979 to promote the sitcom A New Kind of Family — which was his first TV role:
11.
Emma Bunton (aka Baby Spice) shared this photo of herself and her fellow Spice Girls on the cover of Rolling Stone magazine in 1997:
12.
Rich Eisen remembered the late Stuart Scott (on what would've been his 55th birthday) by sharing this screenshot of the two them hosting ESPN's SportsCenter in the late '90s:
13.
Jennifer Garner posted a series of hilarious photos of her Alias character, Sydney Bristow, wearing identical wigs to Schitt's Creek's wig ICON, Moira Rose:
14.
Michelle Pfeiffer remembered when she played Velma Von Tussle in 2007's Hairspray:
15.
Kevin Bacon remembered when he guest-starred on Will & Grace in 2002:
16.
Sofía Vergara shared this behind-the-scenes video clip of herself modeling in the '90s:
17.
Ashley Tisdale posted this video clip from when she appeared on Sesame Street in the '90s:
18.
Hugh Jackman shared some promotional photos he took for 2017's The Greatest Showman:
19.
Alicia Silverstone celebrated the 25th anniversary (yes, 25 years!!!) of her iconic film, Clueless, by posting this classic clip from the movie:
20.
In honor of what would have been the great Nelson Mandela's 102nd birthday, Will Smith shared this photo of the two of them together in the '90s:
21.
And finally, Billy Crystal remembered Robin Williams on what would have been his 69th birthday by sharing this promotional photo of the two of them, alongside Whoopi Goldberg, taken for their HBO fundraiser, Comic Relief V: