1.
You can only make plans with your friends based on how invested you are in the game that day.
2.
You start looking forward to excuses to stay home and play.
3.
When you hear people say they binge-watched something on Netflix, you can totally relate because you binge-play Sims every day.
4.
Sometimes you wonder if you play a little too much...
5.
...and sometimes you full-on realize you have a problem.
6.
Having to quit cold turkey is something you probably do on the reg.
7.
You know that sleep is for the weak...
8.
...and when do you try to sleep, all you can think about is your Sims family.
9.
Or worse yet, you're awoken by the ~sweet~ sounds from the game.
10.
There are times that there are way too many inside jokes that only you get...
11.
...which makes having a BFF who is also into The Sims the GREATEST thing ever.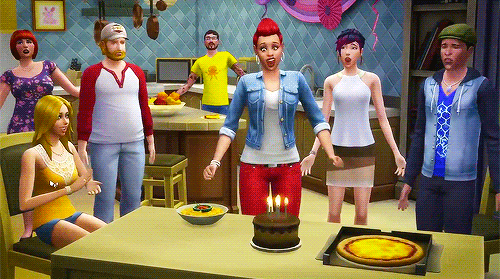 12.
You're more than a little envious of your Sims' fab lifestyle.
13.
And you tend to put all of their needs way ahead of yours.
14.
There isn't a new version or expansion pack of The Sims that you don't run out and get on the release date.
15.
You more than occasionally measure time based on when you can get your next game on.
16.
You've played the game so much that you begin to blur the lines between reality and The Sims.
17.
You have to think twice about telling friends and family about your Sims addiction, 'cause it is often met with confusion.
18.
And finally, you often wonder if there is some way you can monetize your Sims addiction.