17 Kinda Low-Key Shady Things Early-'00s Teens Did
"Mom, I don't know why the guy at Circuit City told you the computer got a virus from downloading music. I don't even know how to do that!" —You, circa 2003
1.
Writing a very vague and slightly dramatic away message on AIM so that your friends would call you.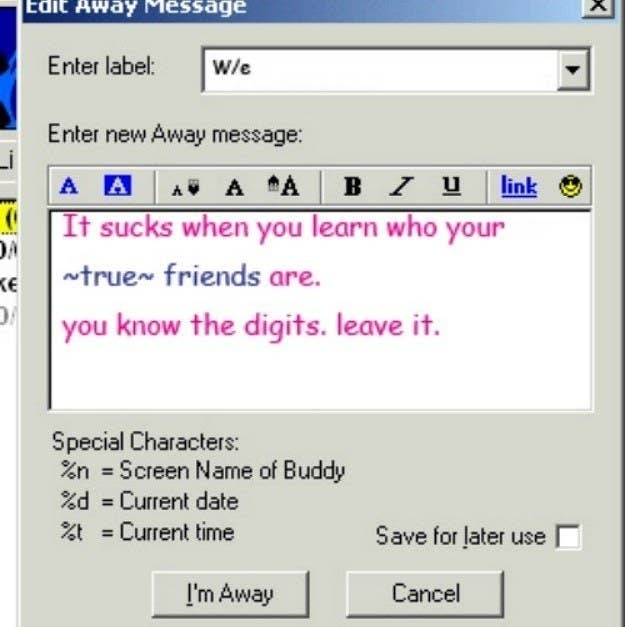 2.
Having an older sibling or friend buy you an A&F Quarterly and then having to hide it in your room like it was porn.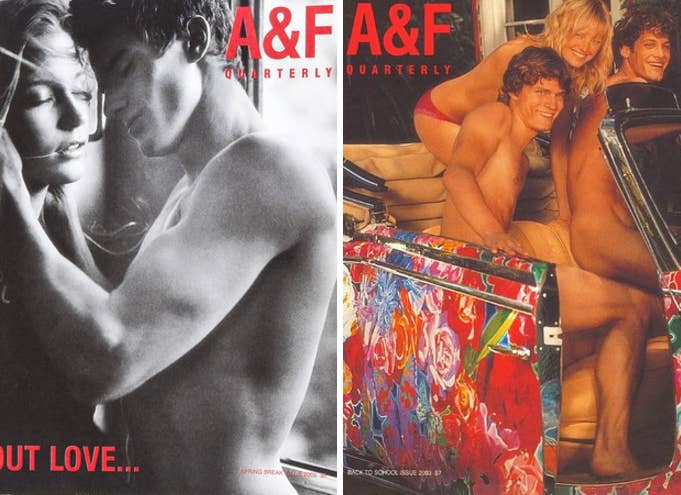 3.
Going out and borrowing your parent's cell phone (usually the oh-so-cool flip phone), and trying to pass it off as your own.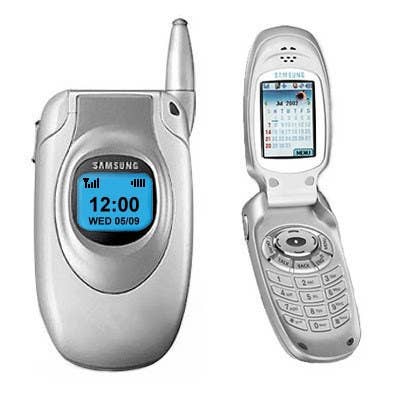 4.
Lying to your parents about why the computer broke down, even though you knew it was all the viruses you got from downloading music off LimeWire.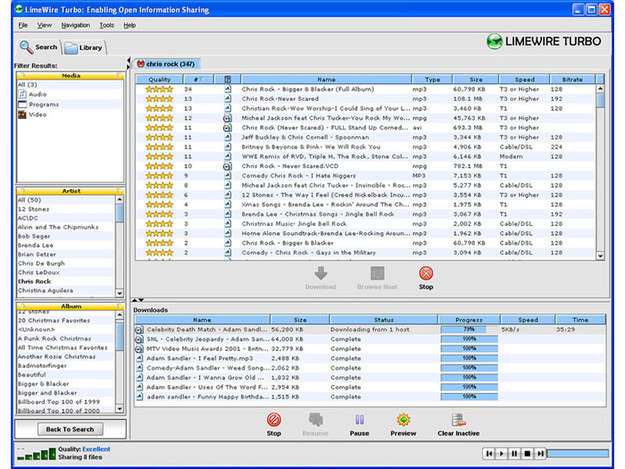 5.
Getting into a fight with a friend and then going home and taking them off your Myspace Top 8, so that EVERYONE knew you two were fighting.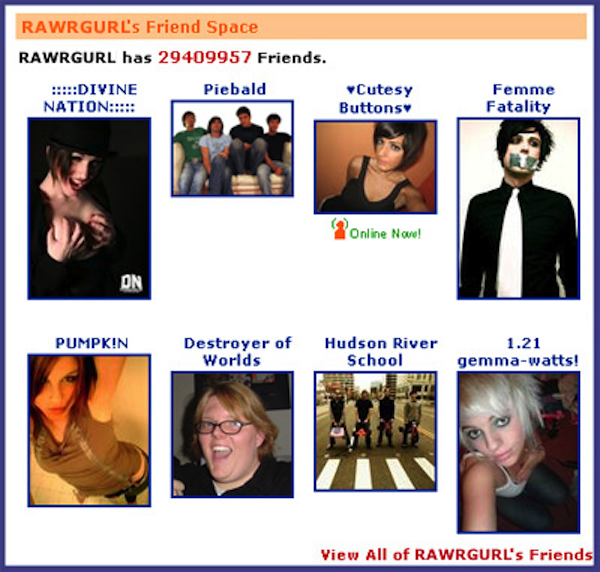 6.
Lying on your Myspace surveys just to make yourself look cooler.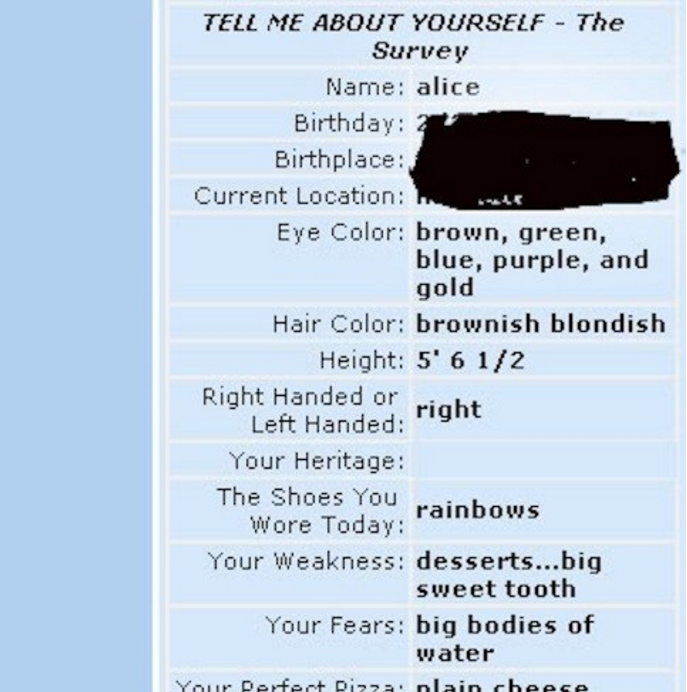 7.
Stealing your friend's Myspace profile song and acting like you had it first.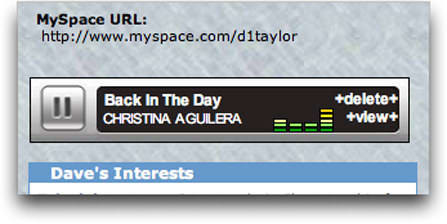 8.
Buying white earbuds so that it looked like you owned an iPod.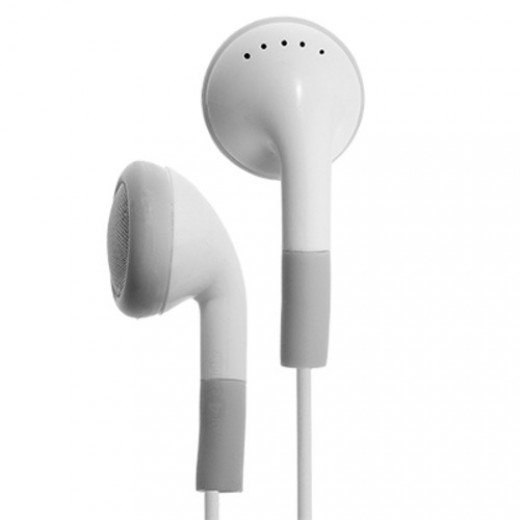 9.
Getting a fake, but still sorta pricey, Takashi Murakami Louis Vuitton bag and passing it off as a real one.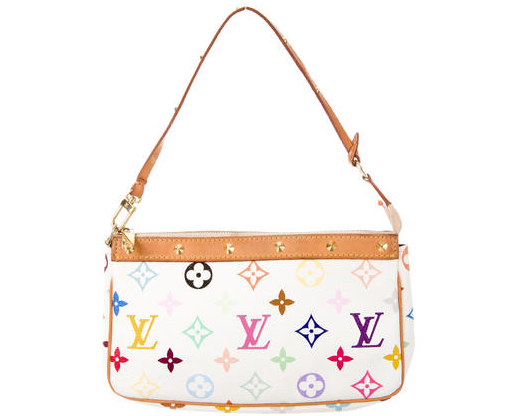 10.
Buying a bunch of fake Von Dutch trucker hats.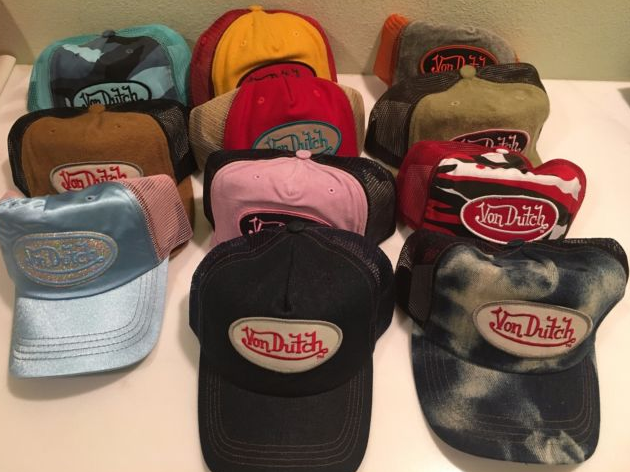 11.
Writing up fake things that happened to you at the mall on Xanga.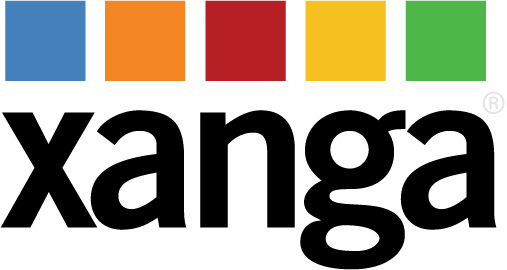 12.
Finding someone from school's LiveJournal and secretly reading all of their entries, and then keeping tabs on them.
13.
Buying Designer Imposters perfumes and just telling people you owned the original if they asked what you were wearing.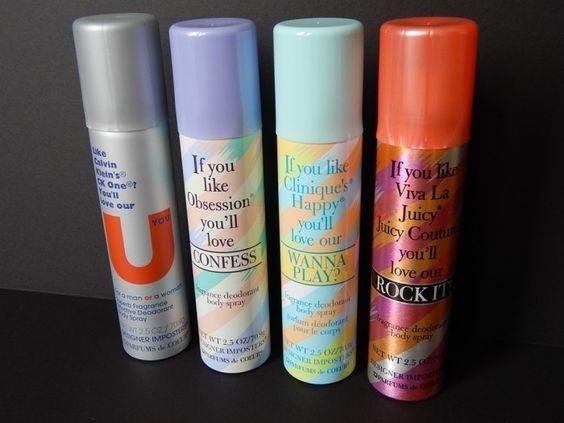 14.
Going into chat rooms and lying to people about every detail of your life.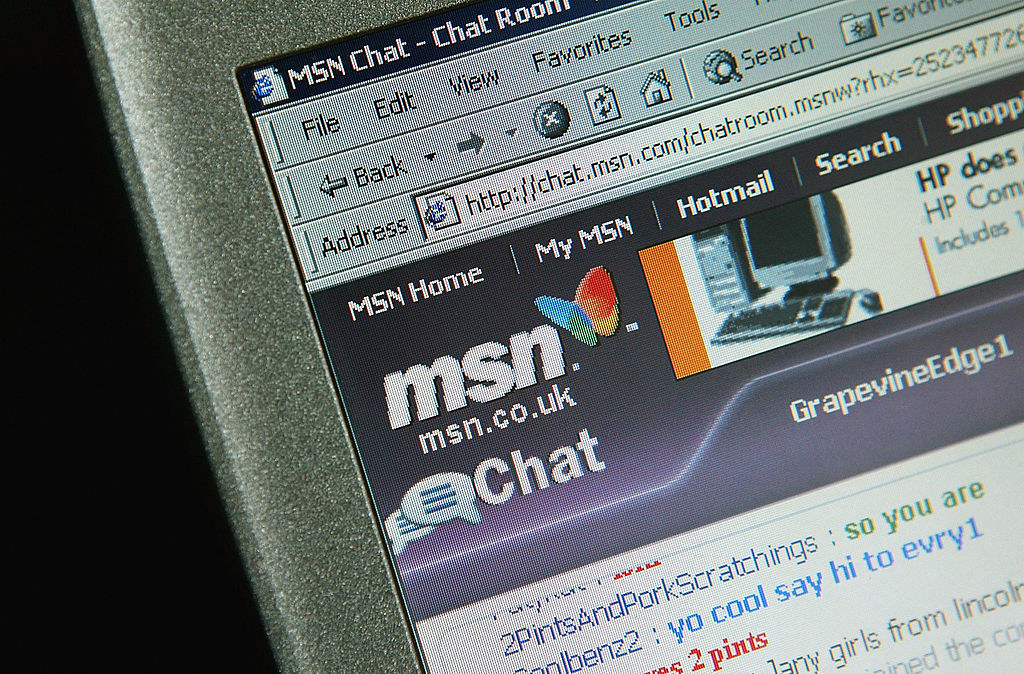 15.
Downloading and printing entire album covers (to the albums you burned copies of or got off LimeWire) so that it looked like you owned the album.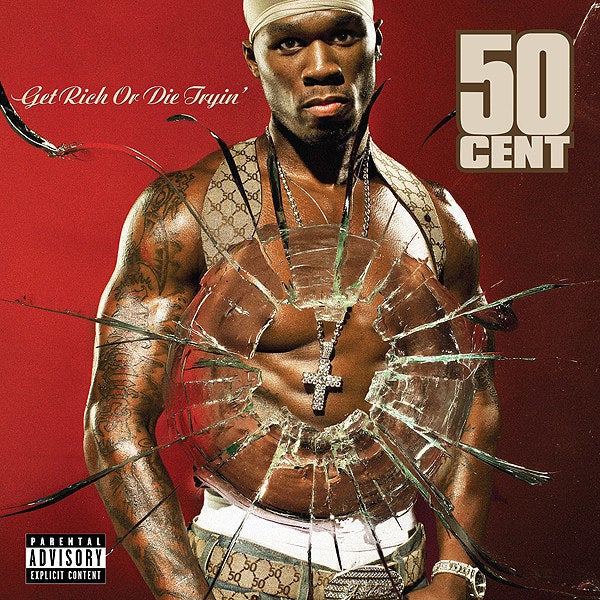 TBH, the end result (even from far away) always looked bootleg and it just wasted all your printer ink.
16.
Buying Abercrombie & Fitch clothing at Marshall's or T.J. Maxx and telling everyone you got it at an actual A&F store.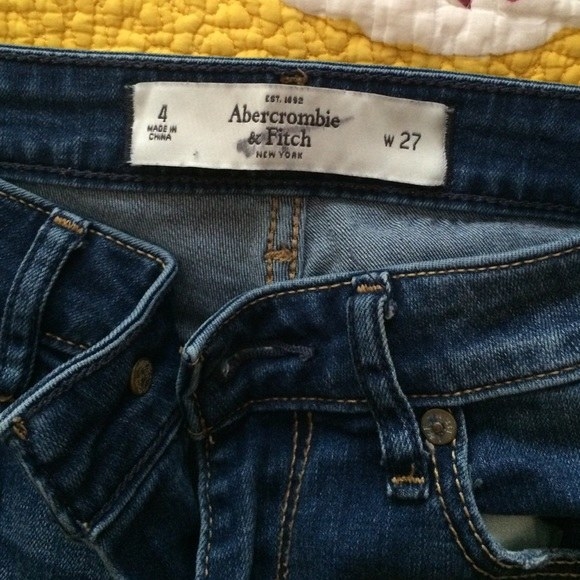 17.
And finally, rocking a Livestrong bracelet and pretending you totally knew what it was for.