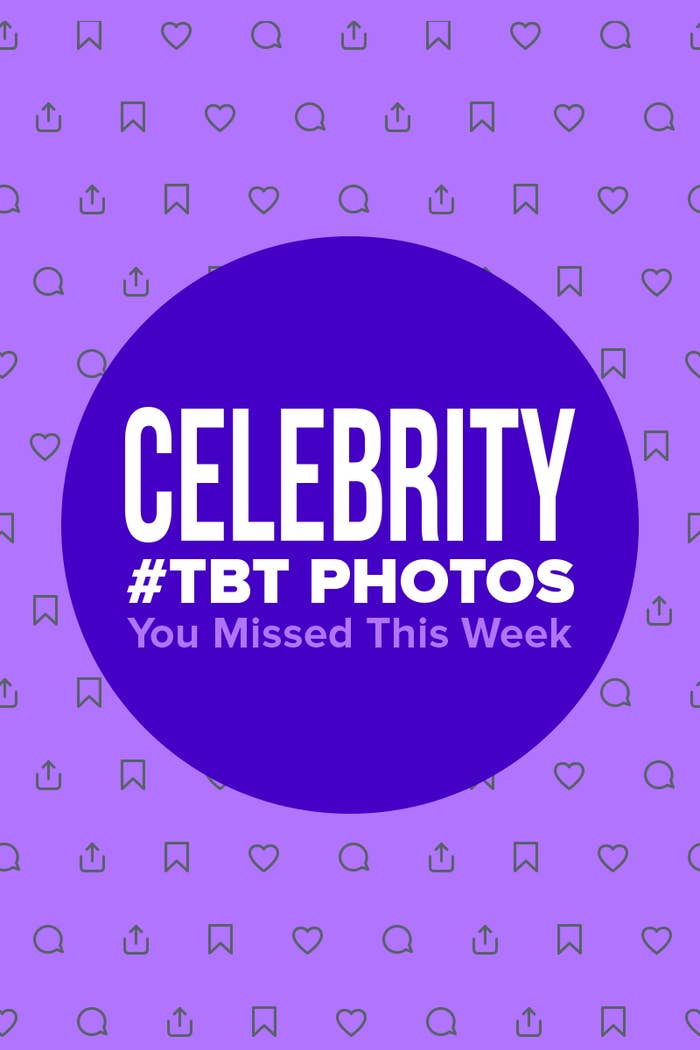 1.
Sofía Vergara shared this photo of the Modern Family cast at their first table-read in 2009 vs. them in 2019:
2.
Christina Aguilera celebrated the Moulin Rouge musical opening on Broadway by posting a clip of hers, Mýa, Pink, and Lil' Kim's music video for "Lady Marmalade":
3.
Will Smith shared this photo of himself, Hugh Hefner, Karyn Parsons, and Alfonso Ribeiro in 1993 — the photo was taken for an episode of Fresh Prince where they visited the Playboy Mansion:
4.
Brie Larson posted these photos of herself from 1999:
5.
In honor of Mick Jagger's 76th birthday, Dolly Parton shared this photo of the two of them hanging out backstage in the '70s:
6.
Hillary Clinton posted this photo of herself and Bill Clinton enjoying a summer day back in the '90s:
7.
The Muppets shared this photo of Kermit the Frog from the '80s, where he was dressed like an extra on Miami Vice:
8.
Christina Hendricks posted these photos of herself in high school in the early '90s:
9.
Viola Davis shared this photo of herself, Angela Bassett, and Taraji P. Henson hanging out at an event in 2015:
10.
Ian Ziering shared this Beverly Hills, 90210 cast photo from 1996 — which was taken to promote the show's seventh season:
11.
Karamo Brown (in the middle) shared this photo from his college days in the early '00s:
12.
Legendary rock photographer Mick Rock posted this photo of himself alongside David Bowie in the early '70s:
13.
Freddie Prinze Jr. remembered his short-lived mid-'00s sitcom, Freddie:
14.
Shonda Rhimes shared this photo of herself and the cast of Scandal at the 2016 White House Correspondents' Dinner:
15.
Michelle Pfeiffer posted this screencap of herself from Grease 2:
16.
Tracee Ellis Ross shared this photo of herself from the late '80s:
17.
And finally, in honor of Lisa Kudrow's 56th birthday, Courteney Cox shared this photo of the two of them taken for 2001's "The One With The Halloween Party" episode of Friends: