16 Tweets That Sum Up The Lengths You Would Go To Avoid Other People
The perfect hashtag for those of us who would rather turn into breakfast cereal than have a conversation with someone.
2.
Do it while wearing an Ed Hardy T-shirt just to be extra sure you'll scare people away:

3.
You do run the risk of making physical contact with someone if they sit on you: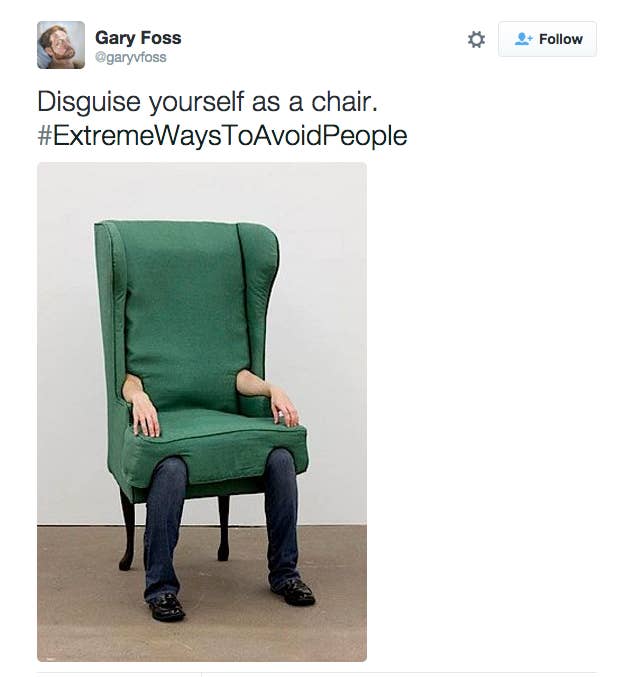 4.
If you're feeling like trying some serious Crouching Tiger, Hidden Dragon-level shit: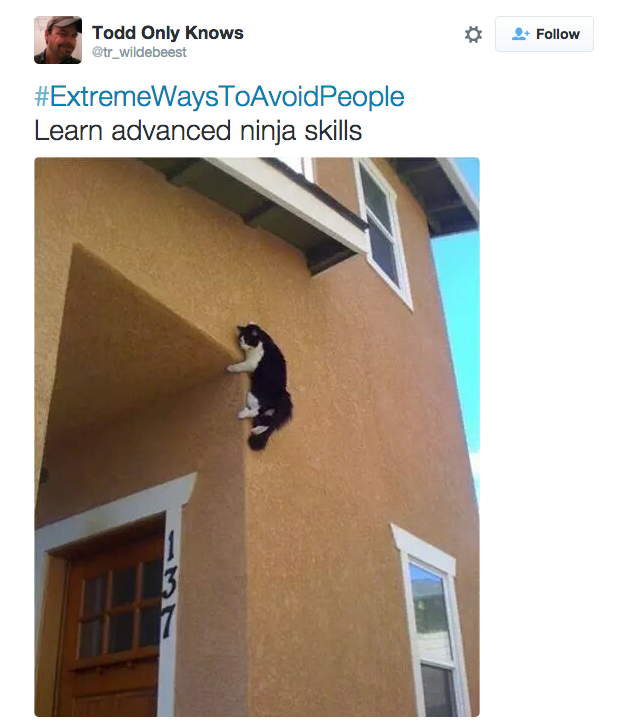 7.
Nothing will get you kicked out of a boring work function quicker:
13.
LBH, the giant monkey sock penis will probably be the bigger deterrent for people: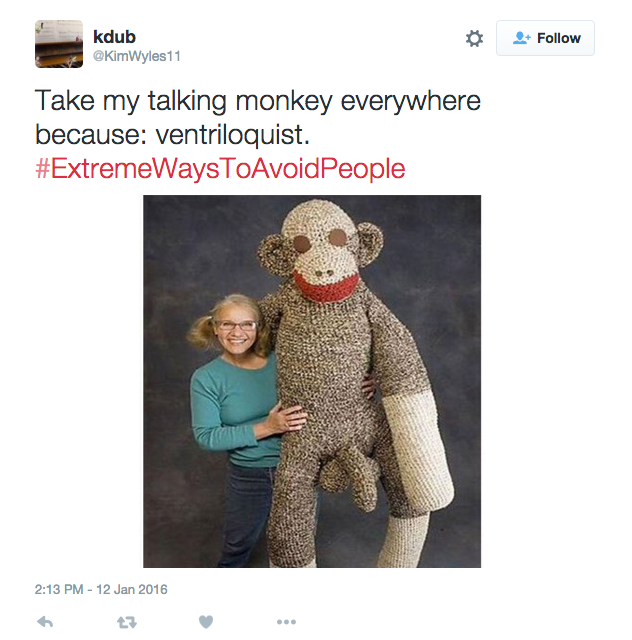 15.
Plus it'll keep you company if you DO feel the need to talk to somebody: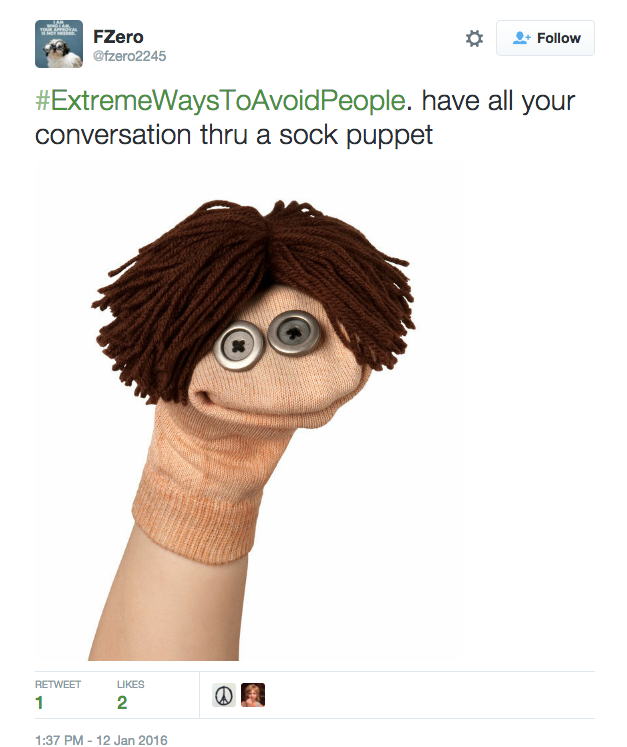 16.
And finally, this tried–and–true method: