Here Are 15 #TBT Photos Celebs Posted On Instagram This Week
A photo of Christina Aguilera at the Grammys 20 years ago kicks off this week's #ThrowbackThursday!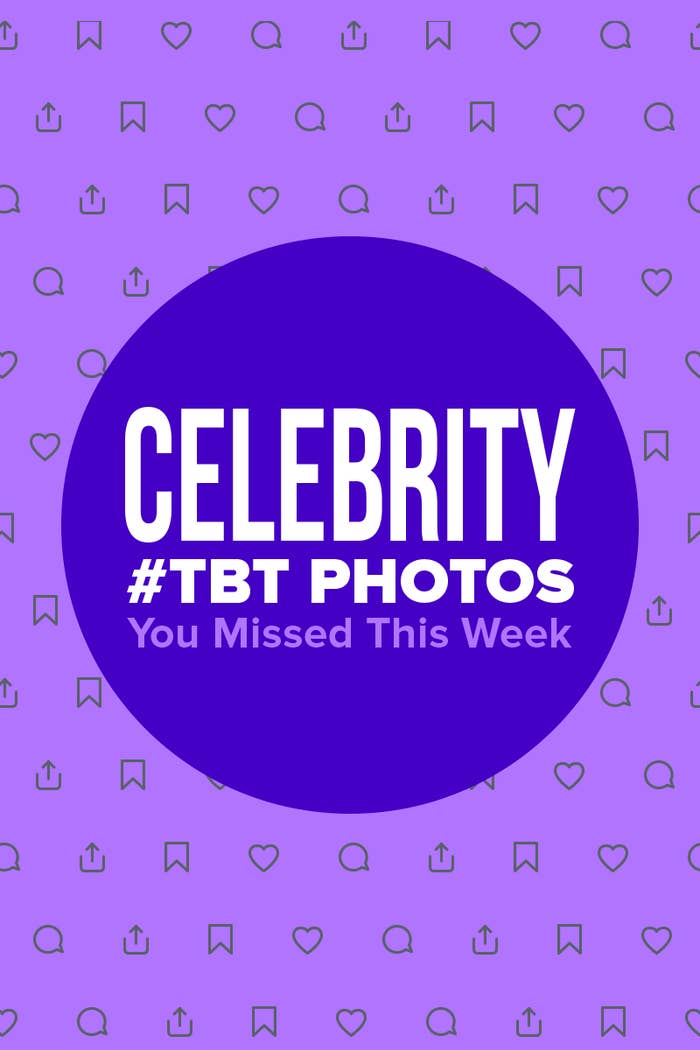 1.
Christina Aguilera remembered when she won the Best New Artist Grammy in 2000:
2.
While Gwen Stefani remembered when she and No Doubt performed at the Grammys in 1997:
3.
Paris Hilton shared this photo, which she says is from when she was a teen getting into clubs (with a fake ID) in the late '90s. But, according to Getty's photo descriptions, it's from a Christmas party for Geneva's The Source Sound Lab in 2000, when she would have been 19.
4.
In honor of this weekend's Super Bowl, RuPaul posted this clip from when he starred in this 2000 commercial for Webex:
5.
Cindy Crawford shared this striking Polaroid taken of her in 1990:
6.
Cindy's fellow supermodel, Claudia Schiffer, posted this stunning photo of herself taken by Herb Ritts for British Vogue, in 1989:
7.
Salma Hayek remembered her cult classic 1998 film, 54, by sharing this clip from it:
8.
Justin Theroux celebrated the 20th anniversary of American Psycho by posting some clips and photos from it:
9.
Lea Michele shared this pretty photo of herself from the mid-'00s:
10.
The Spice Girls participated in the #DollyPartonChallenge by creating this meme of themselves:
11.
Elizabeth Banks remembered when her character, Avery Jessup, married Alec Baldwin's character, Jack Donaghy, on 30 Rock in 2011:
12.
Danny Trejo gave us a Spy Kids #TBT and, like, ICONIC:
13.
Nicole Kidman shared these photos taken in the late '90s for Vogue Australia — the photo shoot would eventually lead to her getting cast in Moulin Rouge!:
14.
Madonna posted this tribute to Jean-Paul Gaultier (along with some photos of the two of them in the early '90s) after he announced that he would be retiring after 50 years of designing:
15.
And finally, Will Smith paid tribute to Kobe Bryant, who died on Sunday, by posting this photo of the two of them in the '00s: