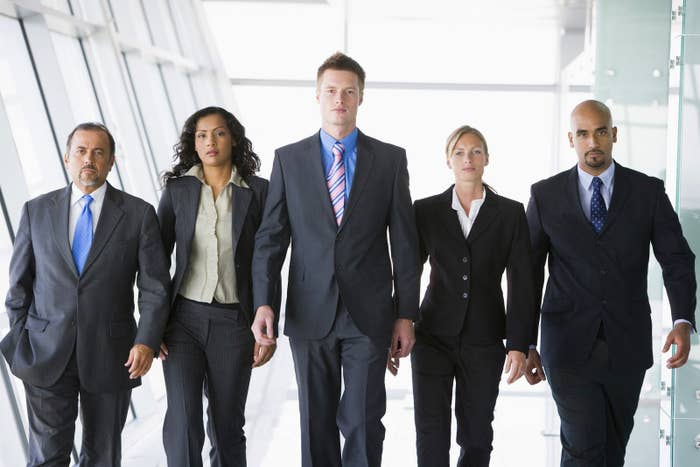 In its most simple form, conscious leadership is bringing one's whole self and with total awareness to your leadership position. Conscious leaders focus on the "we" rather than the "me" and realize that their role is to create a culture of trust, care and expansive influence.
Tom Eddington, author of The Quick Start Guide to Conscious Leadership, further defines conscious leadership as:
"Conscious leadership recognizes our humanity. I can say with 100% certainty that every employee in every company on this planet, regardless of position, is a human being. It is what we have in common. Being human means having stories we tell ourselves that inform the way we feel and show up. And our personal narratives impact our professional behavior more than we realize."
So, how you can become a more conscious leader like Blake Mycoskie (TOMS Shoes), Tony Hseih (Zappos), and John Mackey (Whole Foods)?
Here are 6 techniques to become a more conscious leader.
Check- In With Yourself
Take the time to tune in with your thoughts and feelings throughout the day.
When do you get stressed?
How do you react when you get triggered?
What goes through your mind when you speak with certain people?
Looking closely at your emotional responses is essential for cultivating mindfulness and emotional intelligence. Practice pausing and sitting with your emotions rather than quickly masking or numbing them.
Build Routines
Implementing practices to help you cultivate awareness on a daily basis is paramount in developing yourself as a conscious leader. As the day goes, a leader makes countless decisions and transitions quickly from one thing to another, which causes distraction and takes away the focus from the present moment.
Eddington suggests, "Create a ritual to only gather information at set times. Whether it is reading your emails, texts, memos or whatever, specify certain intervals in which you allow yourself to "check in" with your technology."
Give yourself the time to adjust before rushing into the next thing. Use the red lights in traffic or the line at the coffee shop to do a quick body scan and bring yourself to the present moment.
Become Objective
Examine your biases and judgements to empower yourself to make better decisions. Use objectivity as much as you can, and always challenge your assumptions and beliefs.
Our subjective views and strong emotions often trick us into making decisions we later regret
Become Intentional
Set up your mind in the morning. Yes, things won't always go as planned, but what you can control is your intention and the way you show up. We are responsible for what we put out there, not the outcomes.
Setting intentions and visualizing how you want to be every single day will cultivate high levels of awareness and consciousness. Think about the way you want to handle different circumstances.
"Defining what your motivation and intentions are in leading your organization is essential. Why do you show up to work every day? And how will you show up? Will you expose 100% of yourself or only a fraction? What is important to you? How do you choose to express those values?" said Eddington.
After a stressful day or a high-stake situation, set the intention to let go and quit worrying so that you can slowly build resilience and be back on your feet with a new set of solutions.
Become Integrated
We are complex creatures; we have a holistic nature. Each one of us has an intuitive and a rational side and a masculine and a feminine energy. A key to effective leadership is integration. All conscious leaders know that and are able to embrace both sides equally. They have the ability to connect their head and their heart and use both.
In today's world, we see how much of these so-called "feminine" qualities have been forgotten—empathy, vulnerability, kindness, passion, compassion, love. Their place in business and leadership hasn't been honored for too long. We haven't been able to drop down to our hearts and connect authentically with those around us.
Take time to pause and recognize which side of you is leading most of the time. Most leaders tend to believe that soft emotions aren't appropriate for their roles, but they forget that business is about people first. Carve out time for things that expand your heart and bring you joy. That way you're not only going to increase your own happiness, but it will spill over the way you lead others.
Build Sustainability Across All Domains of Life
A conscious leader knows that his work isn't everything, although it might seem a huge part of life.
Prioritizing wellness, family, relationships, and fun is what brings fulfillment and helps you get even more motivated to be a better leader. Making sure there is balance across your areas of life will bring more ease and help you be there for others when they face challenges.
Eddington said, "When we take an integrated approach to life, taking time off is as essential as working hard. Nature is the most creative role model the world has to offer. Taking walks through the woods, for instance, provides us with the necessary space to actually think."
If there is an imbalance in any area, that ultimately affects the rest. Showing others the importance of health and wellness in your own life as a leader can empower them to take stock of their own life and improve their overall performance.
Let Go of the Ego
When truly understand leadership, you know that it's not all about you. This is the way to empower and develop others. A leader has the unique role to support and guide people to reach their potential and grow. They know that serving is not only their responsibility, but also their purpose.
Build trust by having open and honest conversations with those you lead. Ask questions. Instead of demanding, listen deeply and hold space for others to really feel acknowledged.
You can download Tom Eddington's book here for free. Eddington also plants a tree for every download of the book.