Like when John Legend sang "All Of Me" at the Grammys, but he was basically just singing to Chrissy Teigen who was right in the front row.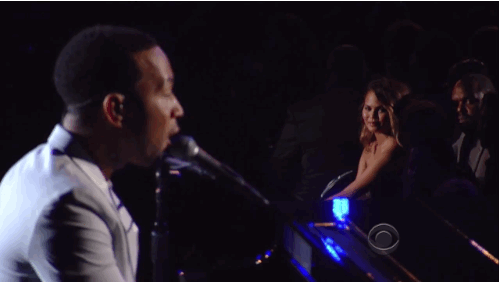 Or maybe it was when Justin Timberlake revealed what it's like to be married to Jessica Biel, and your heart melted into a damn puddle.
WE GET IT, YOU'RE IN LOVE. So tell us: What's the cutest celebrity couple moment of all time?