We asked followers of the BuzzFeed Community for their favorite heartwarming TV moments. Here come the feels.
WARNING: LOTS OF SPOILERS FOR LOTS OF SHOWS. YOU'VE BEEN WARNED.
1.
The Office: Jim and Pam's wedding.
2.
Boy Meets World: When Topanga came back for Cory after moving to Pittsburgh.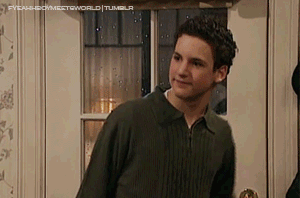 3.
Parks and Recreation: "I love you, and I like you."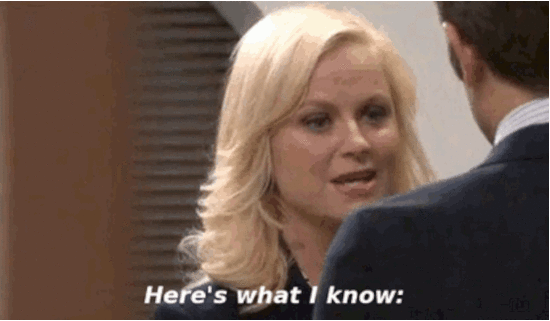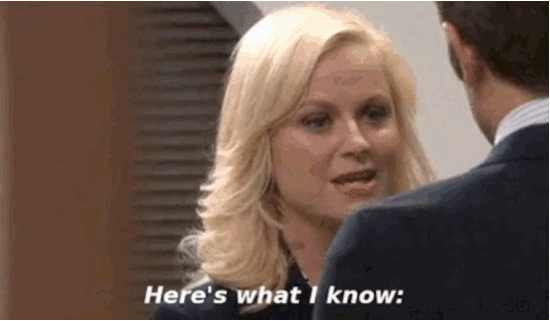 4.
Friends: When Rachel got off the plane.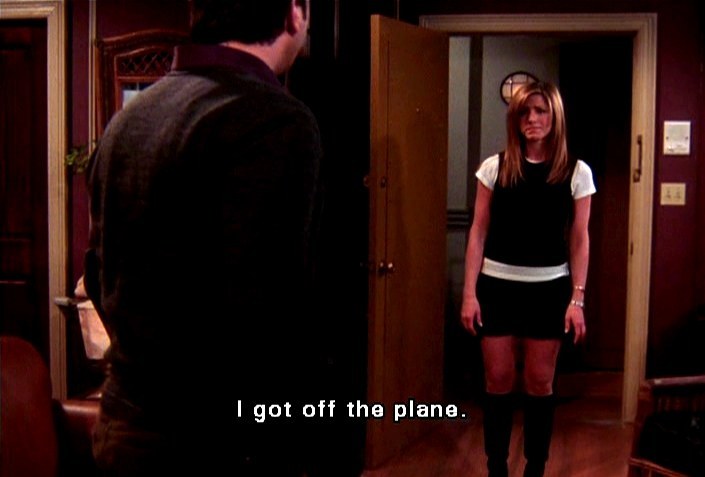 5.
Doctor Who: When the Doctor and Amy take Vincent Van Gogh to the art exhibit to show him how important he becomes.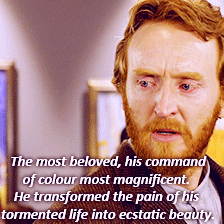 Submitted by Ariana Coyne, Facebook
6.
Big Bang Theory: When Sheldon tells Amy he loves her.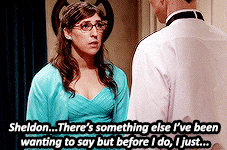 7.
Buffy the Vampire Slayer: When Buffy wins the "Class Protector" award.
8.
Chuck: When Sarah starts to fall in love with Chuck again after her memory loss.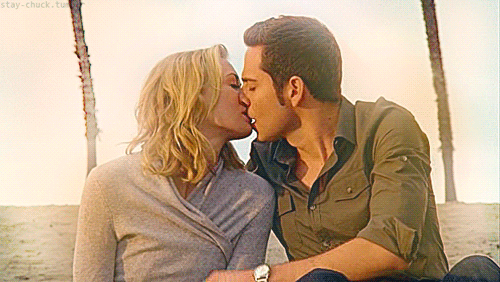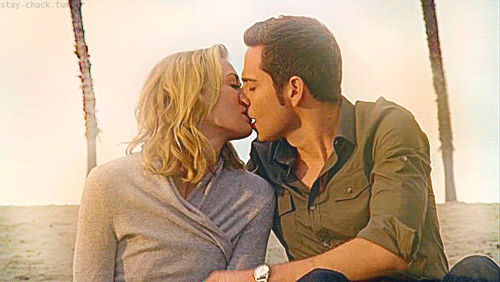 9.
Gilmore Girls: Rory's valedictorian speech when she talks about wanting to be like her mother.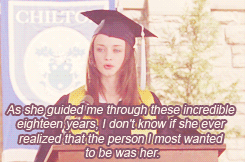 10.
Modern Family: When Cameron and Mitch were FINALLY able to tie the knot.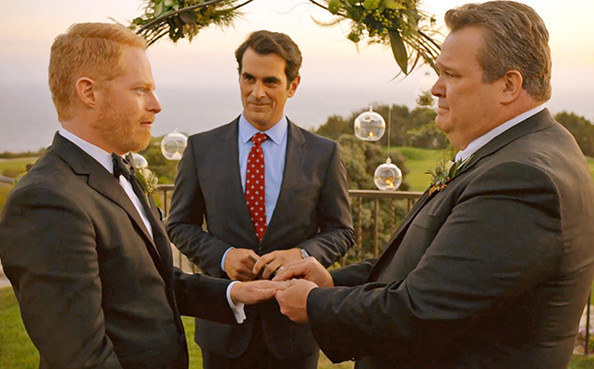 11.
Parenthood: When Julia and Joel adopt Victor and each family member makes a personal promise to him.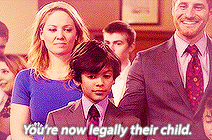 Whether it's to teach him about baseball or not rat him out to his parents when he gets into trouble as a teenager, it's a great example of what a loving family is.
Submitted by Jordan Burns, Facebook
12.
Scandal: When Olivia and Fitz get back together.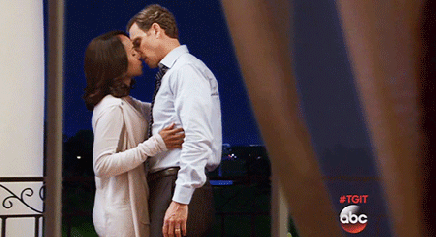 13.
Glee: When Sue finally realizes the importance of glee club in the series finale.
14.
Sex and the City: When Big and Carrie are in Paris and Big professes his love for her.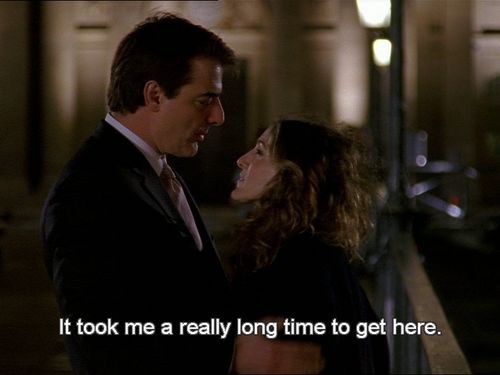 15.
The Simpsons: When Homer puts Maggie's baby pictures over his work desk and writes, "Do it for her."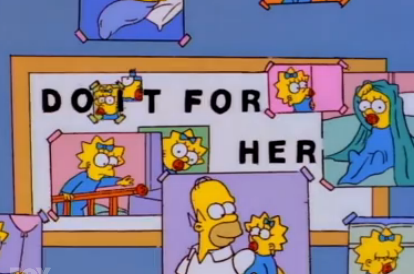 16.
Once Upon a Time: When Hook tells Emma he sold his ship, and she realizes how much he cares for her.

17.
New Girl: When Schmidt proposes to Cece and it flashes back to the moment they first met.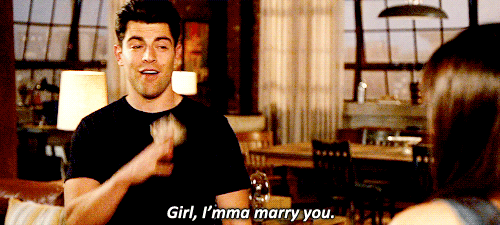 18.
Supernatural: When Sam gives Dean the "Samulet." It serves as a physical representation of how they're the two most important people in the world to each other.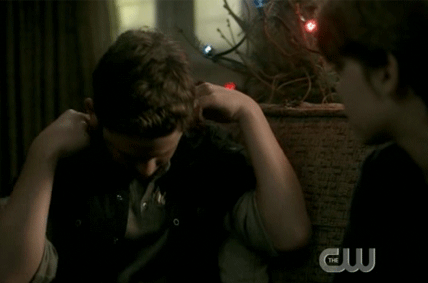 Submitted by Erika Martin, Facebook
19.
How I Met Your Mother: When Barney meets his child and finds someone to love more than himself.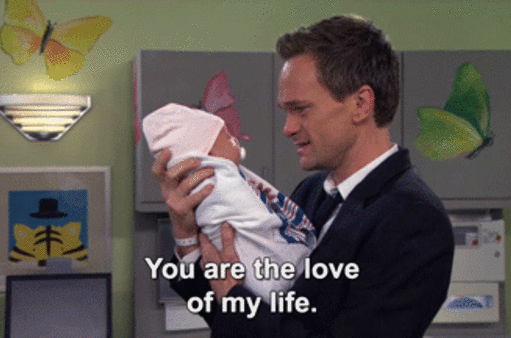 Submitted by Tom Pinney, Facebook
20.
Friends: When Monica tries to propose to Chandler, starts crying, and Chandler finishes the proposal for her.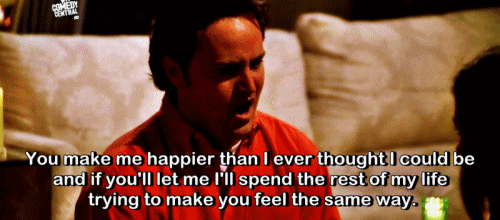 21.
And The Office: When Michael Scott came back for Dwight's wedding.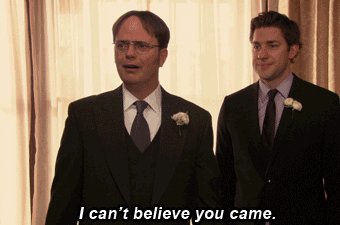 Submitted by Nicole Eglin, Facebook
Note: Submissions have been edited for length and/or clarity.