Let's start things off semi-easy with these adorable orange Jack-o'-lanterns.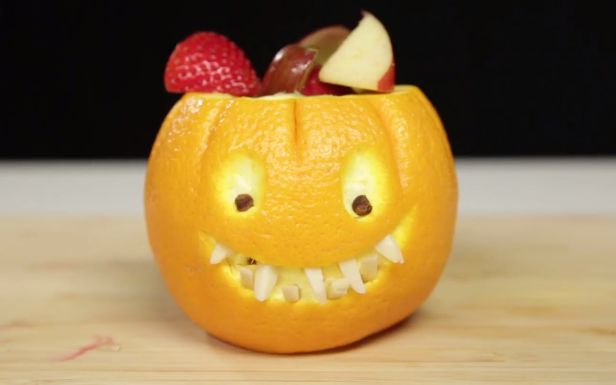 Before you do anything, you have to make sure your orange of choice is fresh for the carving.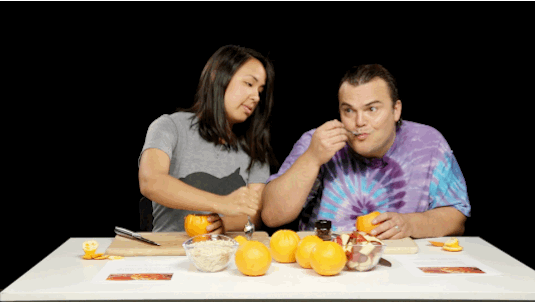 And don't be afraid to make your oranges like your best friends.
Next, things took a step towards impossible with the trash bag spider web.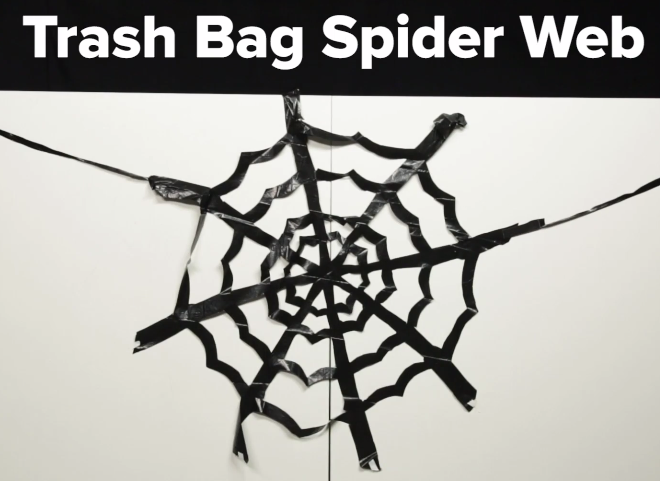 It was time for a shot at redemption with some apple sun butter teeth bites.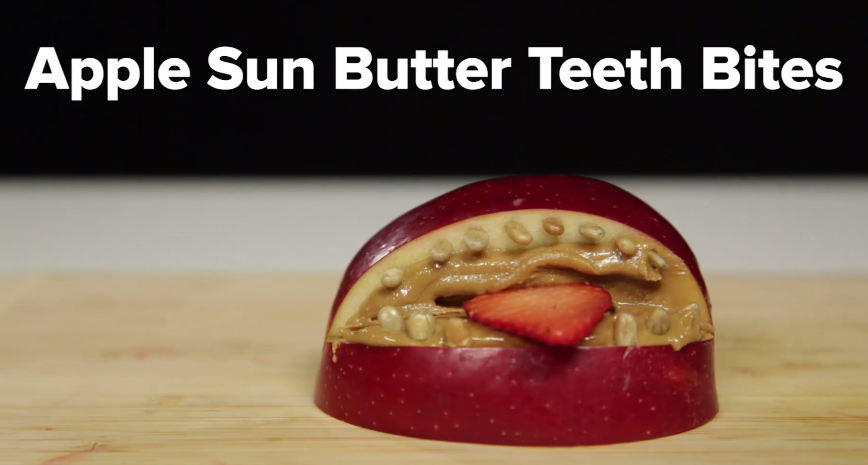 They discovered that, surprisingly, sunflower butter is a great alternative for peanut butter...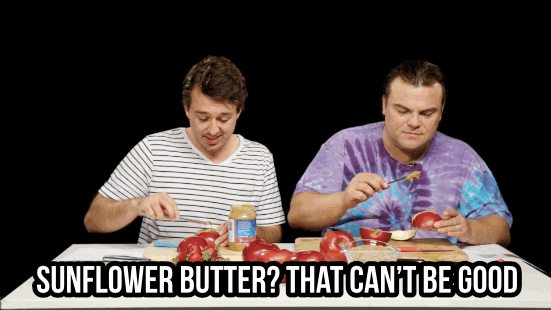 Back to the actual Pinterest hack, Jack and Chris NAILED IT, and made an amazing snack in the process.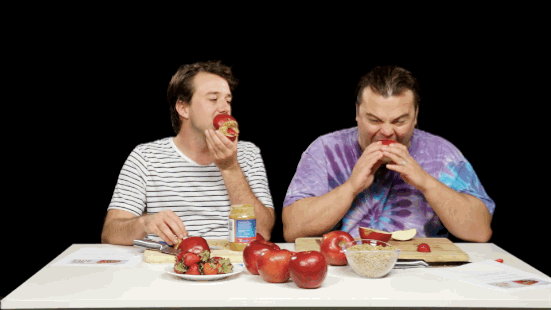 Be sure to check out Jack Black in Goosebumps in theaters October 16th.