Single AF Zach is back, and this time he got two comedians, Jake and Amir, to take over his Tinder. Here's how it all went down:
"Comedy writers don't have a lot of advantages in life, but when it comes to texting with strangers...that's our wheelhouse."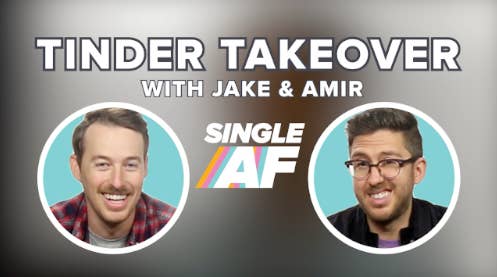 Jake and Amir were excited to get this experiment underway! They had some concerns, like, "will the other person understand our jokes most of the time? Maybe not. At the very least we're making each other laugh." Which is not the point, but definitely a perk.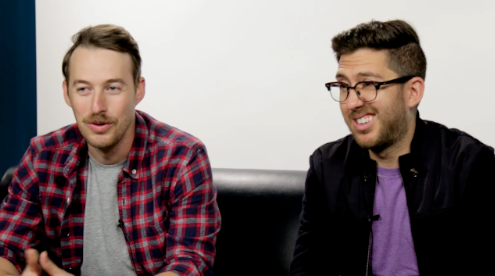 The first step was to have the dudes set up rival Tinder profiles.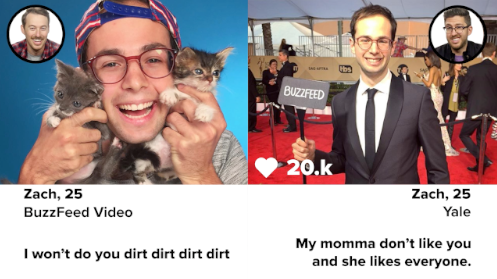 Amir's strategy was to "embellish [Zach's] highlights, diminish [his] lowlights," creating the perfect profile.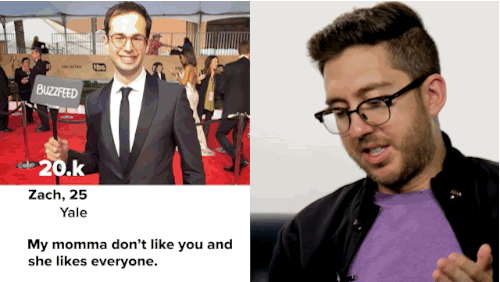 Meanwhile, Jake's strategy was "hot, hot, fun, fun, funny," as you can see by his photo selection: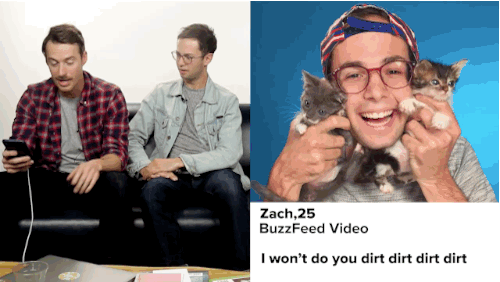 Time to get this party started! It was clear these guys weren't fucking around.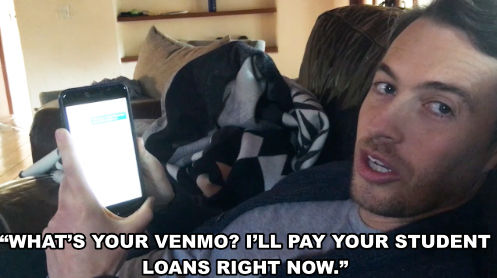 I mean, look at this pun game! Are you fucking kidding me? BuzzFeed Aldrin! Copyright that immediately.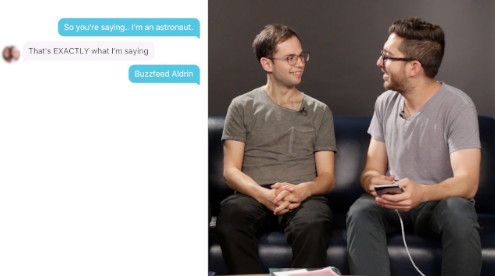 Both of them were doing things that Zach would never do for himself, but maybe that's a good thing?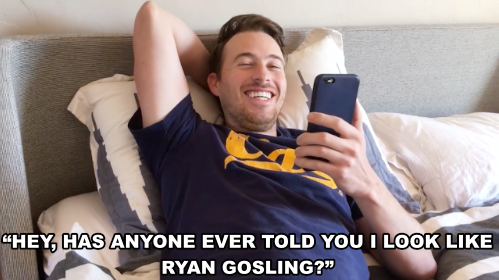 Truer words have never been spoken. Is this a new motto for our generation?!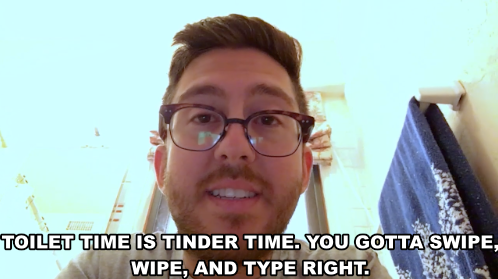 Beautiful.
Look at this perfectly meta line: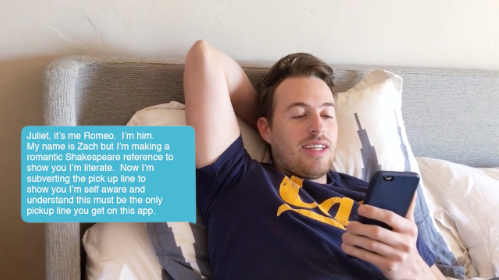 A common theme was definitely the guys making puns and riffing on the girl's names. Which didn't seem to work out too well.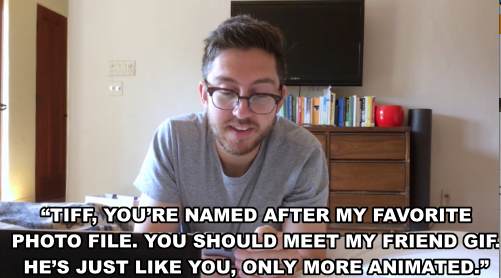 After a week of these shenanigans, it was time to determine who the best Tinderer in the game was. Jake ended up getting Zach 51 matches, but Amir got him a whopping 79 matches!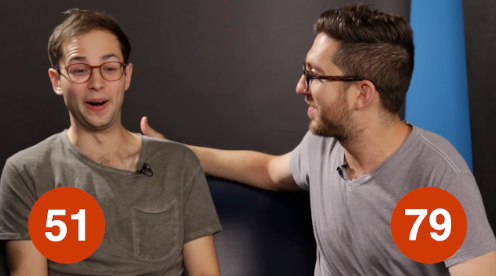 CONGRATULATIONS, AMIR! WHAT A FEAT.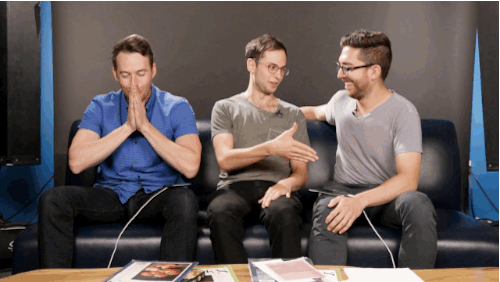 And remember, always Swipe, Wipe, and Type Right.