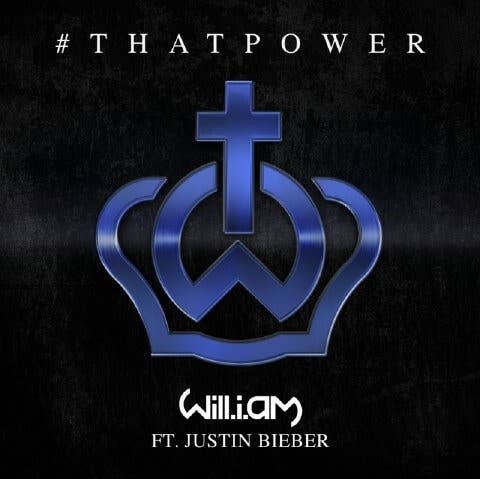 It uses a hashtag in its title.
Much like "Glee" drops hashtags into the top right corner of the television screen whenever something producers deems particularly "OMG-able" occurs, will.i.am seems desperate for people to tweet about the song. It's not going to happen. However, the song title will certainly implant itself in the minds of eager young listeners just learning the ins and outs of trending topics.
The title can't decide how to differentiate between capital and lowercase letters.
Come on, Will, pick or choose: you can't have both. It becomes almost impossible to forget the song title due to its absurd mismatched structure.
It features Justin Bieber.
Soak that in for a moment. On 2012's "Believe," the pop star featured Nicki Minaj, Ludacris, and Big Sean. On his most recent effort, he invited Ed Sheeran to join him on a track. Do you really think Bieber was clamoring to work alongside "the great" will.i.am? Most likely this collaboration was entirely label-manufactured. Chalk it up to Will's fear (and demonstrable failure) of flying solo (see: Fergie, the Black Eyed Peas, Britney Spears, et. al.).
It features an AUTOTUNED Justin Bieber.
The "Boyfriend" singer recently released Believe Acoustic, a reworked LP of entirely stripped down tunes in the sure hopes of shutting down criticism about his vocal talent. The last thing Bieber was clamoring for, one has to imagine, was to have his somewhat recognizable harmonies be turned indecipherably warbling due to some misplaced autotune. However, if pop radio demands it, will.i.am has proven that he will, time and time again, deliver—no matter the artistic cost.
The whole chorus.
The chorus, crafted by will.i.am and a team of studio writers, ends with the half-sung, half-rapped lyrics "Bigger / badder / stronger / power." Successful pop songs often build on the reputations of prior hits, but never before has any single so blatantly ripped on another's winning formula. Someone get Daft Punk on the line, looks like will.i.am's taken a seriously finger-wagging page from the lyrics from "Harder, Better, Faster, Stronger."
It was turned around in three weeks.
According to reports, Bieber layed down his verse for the song on February 20, 2013, during a short stopover in London on his world tour. Normally a quick song turnover wouldn't be too suspicious—Kanye did it with "Cold" (once "Theraflu") last year, recording the track and handing it to Hot 97 three days later. Heck, Jay-Z just whipped together a serious diss track aimed at naysayers about his Cuban trip in what seems like minutes. While neither of those tracks were put up for sale until immediately after their release, will.i.am made sure to mention the iTunes and Amazon links to purchase to his fans within minutes of the song's first airplay—clearly denoting more interest in profit than profession.
He's tried this exact same formula before.
This isn't Will's first Twitter-inspired song with the Biebs. When his September 2012 single "You and Me," a duet with the Canadian superstar that sported the opening lyrics "That Twitter love / hashtag / you and me," flopped, Will scrapped the song from his album. When "Scream and Shout," his Britney Spears-assisted duet smashed the radio this winter, will.i.am repurposed "You and Me" as a more club-friendly hit that became—you guessed it—"#thatPOWER."
It runs at 128 bpm.
People have complained that all Top-40 hits have been stuck in this heartbeat-synchronous groove for years now, but if those complaints can be dished to serious artists like P!nk and Kelly Clarkson, will.i.am deserves at least part of the blame.
The song rhymes the same words over and over again.
Lines like "yes yes yes y'all / feeling funky fresh y'all" and "I'm-a be that number / one / yup I'll be that number / one" are just the tip of the lazy, lazy, lazy iceberg.
Some of the rhymes don't even actually rhyme.
"I did it for my mama / I told her when I was younger…" will.i.am sings ludicrously without batting an eyelash. Legions of young listeners will now believe that the words "mama" and "younger" rhyme, forcing countless language arts teachers to shake their head in unison. Do it for the children, Will!