Festivals are a great opportunity to experiment with your look, from the clothes you wear to the way you style your facial hair.
But strategically planning how to see all of your favourite bands on the line-up, packing up a tent, and organising your wayward friends can sometimes mean that your style is left to the last minute.
"For festival season, I'd say my motto is 'fail to prepare, prepare to fail'," says Braun's grooming ambassador and barber of 19 years, Dan Gregory. "The best tip I can give when it comes to getting ready for a festival is to do it the night before. Do all your grooming then too — you'll be more relaxed and you can spend more time on it."
We asked Dan to show us how he styled three facial hair looks for three different kinds of festivals.

The "Dress To Impress" Day Festival
Model: Romelle
Dan's facial hair diagnosis: "Romelle's facial hair is quite soft — his beard hair is curly but fairly decent in density. It is a little bit finer on the cheeks, while the chin hair is a bit thicker. It all seems to grow fairly symmetrically, which is a bonus."
The look: The Facial Fade
"I'm going to fade Romelle's beard — the hair on the sides of his face and the back of his head is already very short, almost like a skin fade, so I want to play on that for this look. I'll take the fade quite low, past the bottom of his ears and then blend it into his chin. Then I'll concentrate on shaping around his cheeks and the moustache so it looks like a sharp, clean and professional look — this is a striking look, and one that will look like he's spent a lot of time on."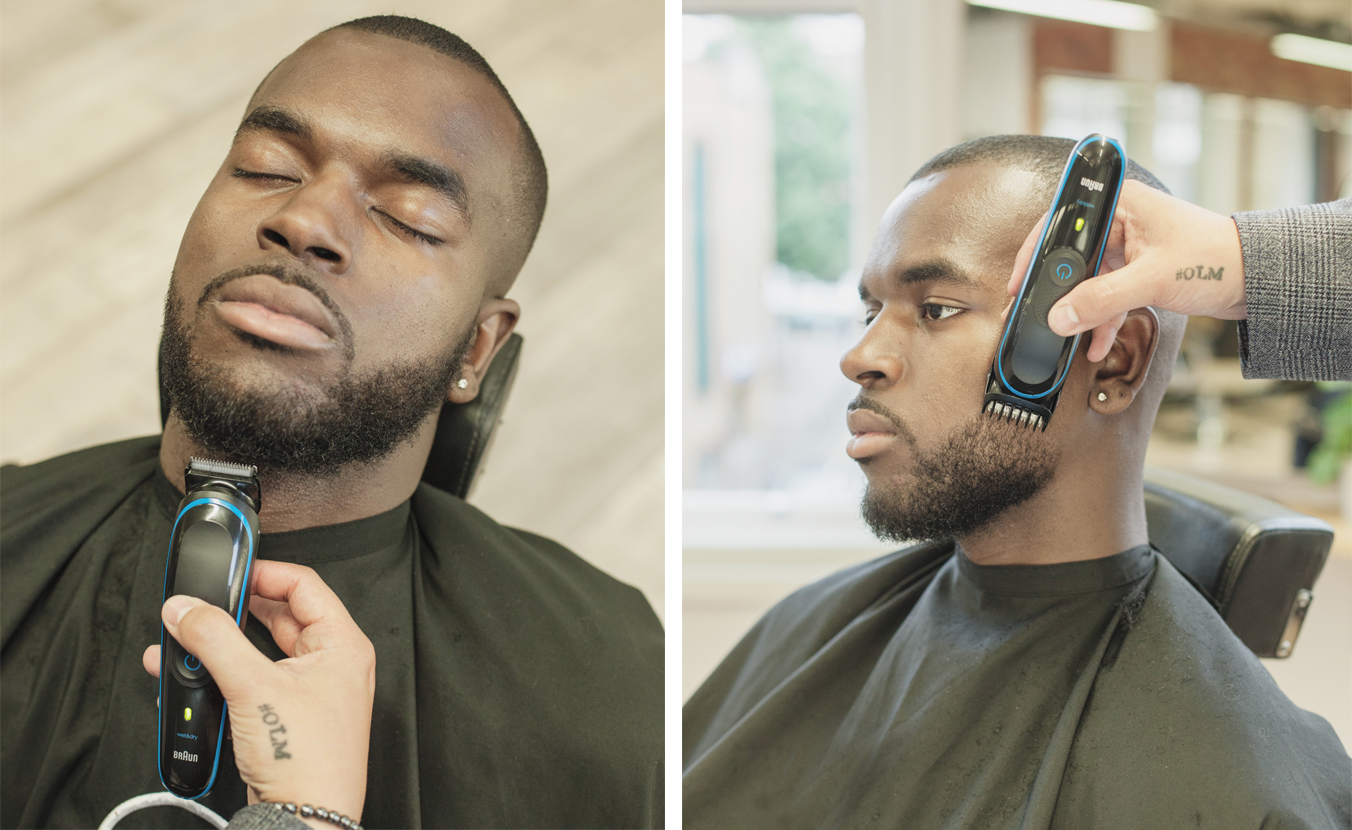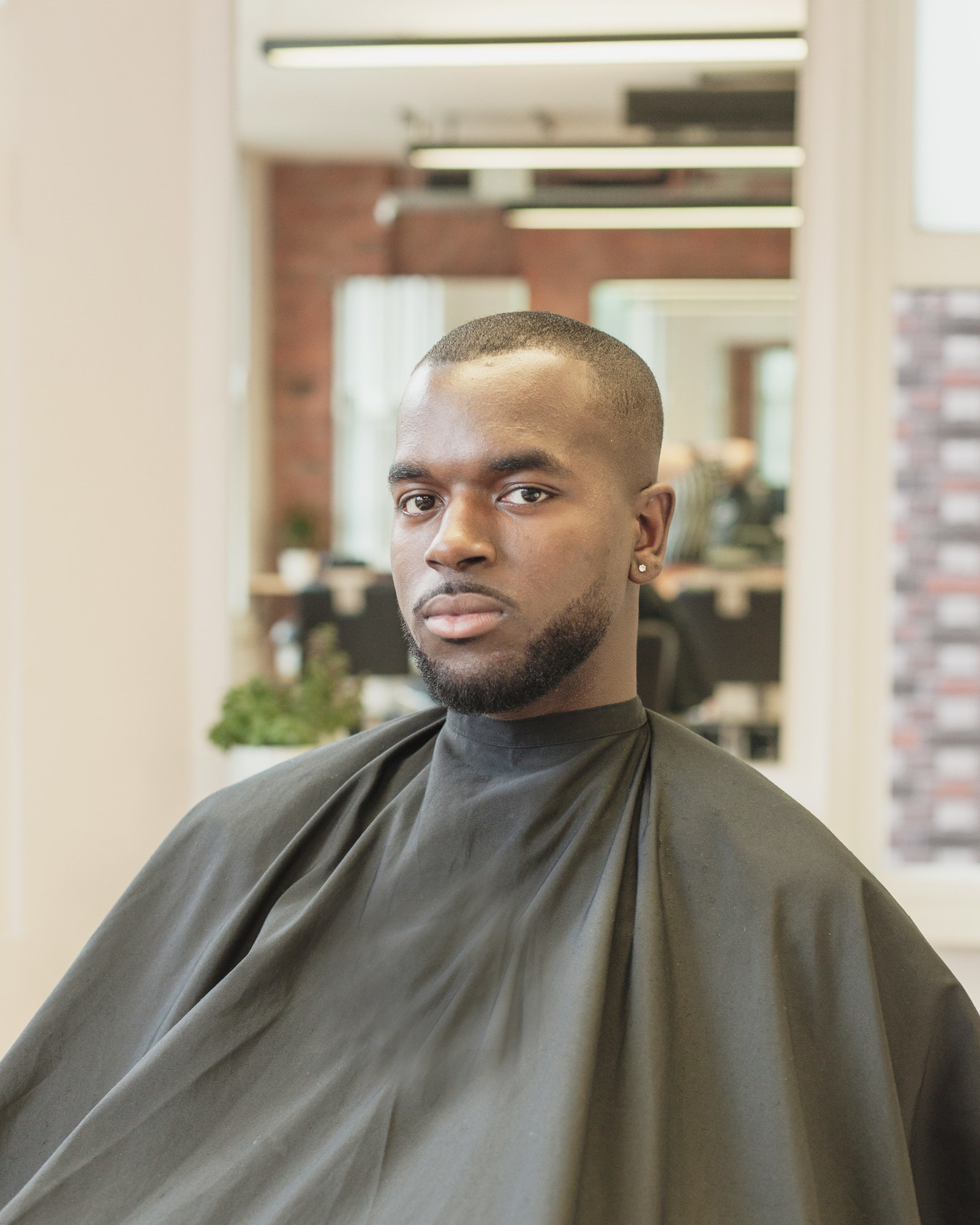 "For this look, you'll need the open blade from the Braun Multi-Grooming Kit and the Braun Series 3 ProSkin shaver too. This look requires a lot of freehand and using the core of the clipper to get more of a gradient on the fade.

"You'll also need to utilise the majority of the comb attachments. I worked through the grades, starting with a 7 to a 5, then 3 and 1 as we got closer of the skin.

"This is definitely a high-maintenance look and it will take a lot of practice to get right, but it is totally achievable at home. While it might take some time to learn how to do, it is so worth it because the finished look is phenomenal.
"This is a style that suits everyone, even if they don't have growth all over. I know a lot of people don't grow sideburns, and they can pull it off too. You can graduate whatever growth you have on your cheeks down, and then fade it into the hair on your chin. It's universal!"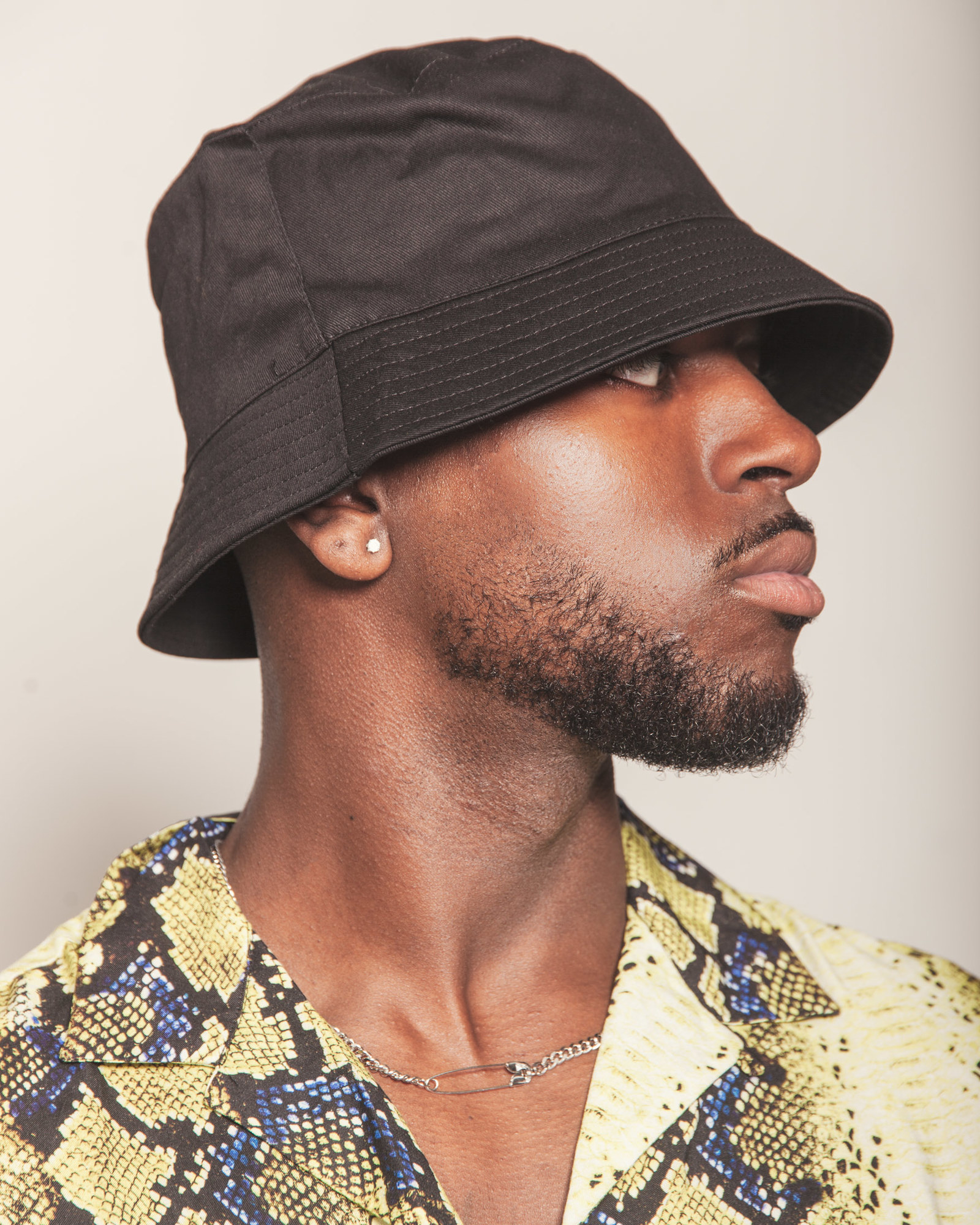 Fashion tips:
Day festivals are hotbeds for fashion experimentation — give your usual wardrobe a day off, get creative, and invest in something a bit more ~out there~.
Patterned co-ords, tie-dye short sleeve shirts, and chunky dad trainers are all items that, along with your new fade, will give you an edge.
With such a bold outfit, keep accessories understated. Bucket hats have become a festival staple, so a monochrome one paired with a simple chain should help to bring everything together. A pair of impractically small sunglasses hung from your shirt will finish off the look.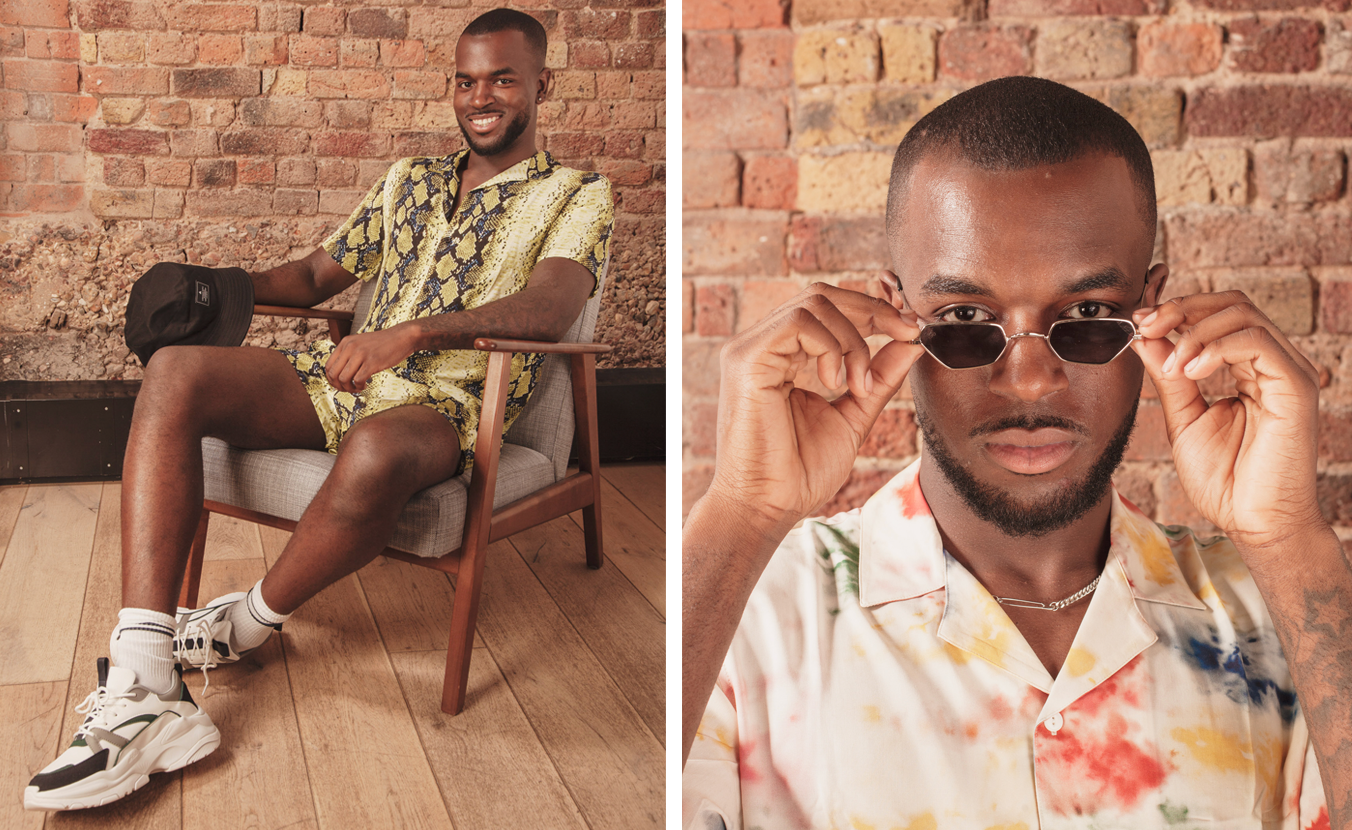 The "I'll Be Covered In Mud Within The First Half Hour" Festival
Model: Ted

Dan's facial hair diagnosis: "Ted's beard is very coarse and thick in texture — I would say that it is very dense hair."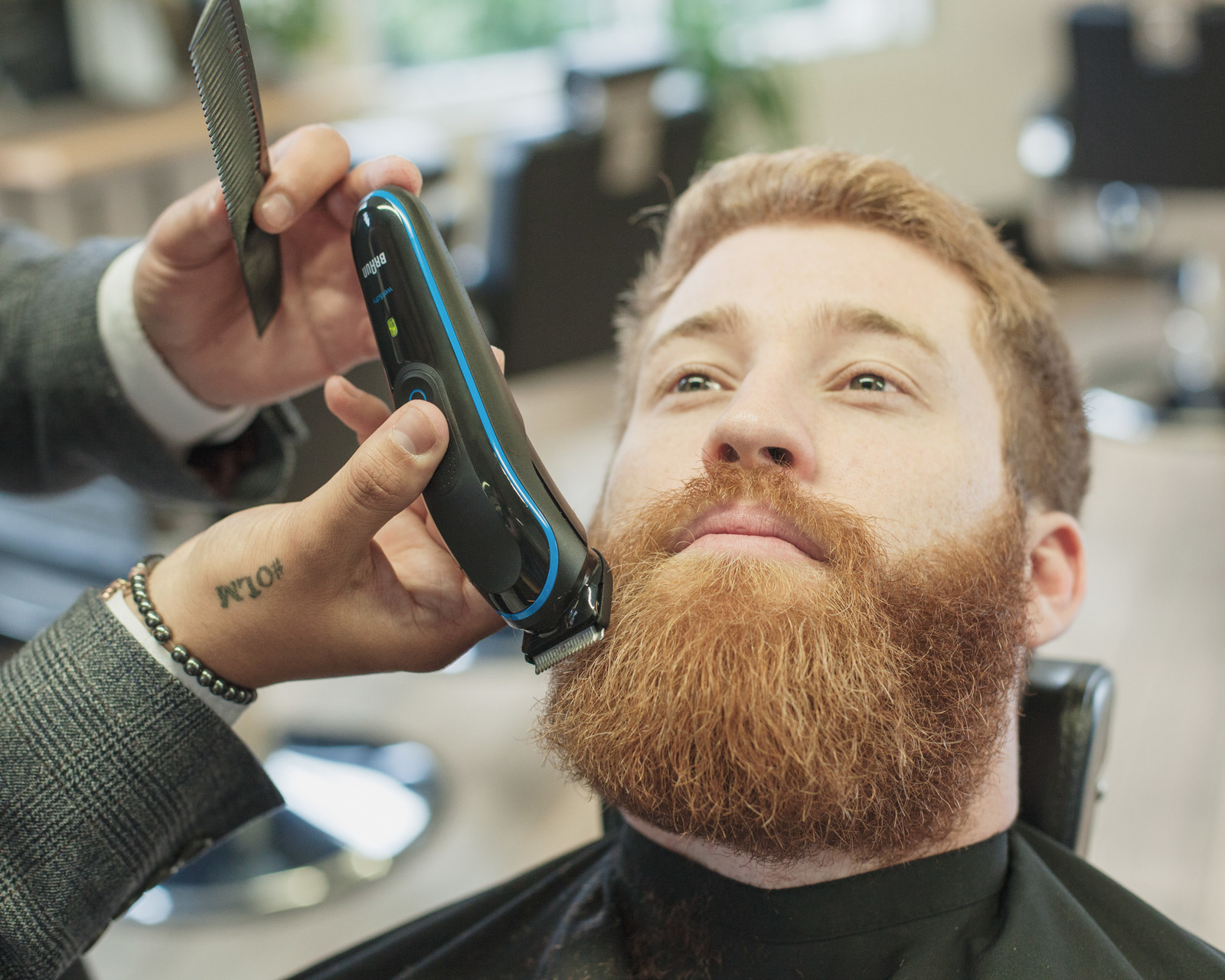 The look:
"I want to make sure that Ted's look will stand the test of time at a two- to three-day-long, or even week-long, festival. I want to emphasise the shape of Ted's beard while also cleaning it up a bit. I cleaned up his beard, but also kept it quite natural. I didn't contour or shape too much but just made it look slightly better groomed.
"If you've got too much detail going on in your facial hair for a long festival, then it is going to be a lot of maintenance. You should go for something low-maintenance and something that you can just run a comb through it in the morning to make it look neat."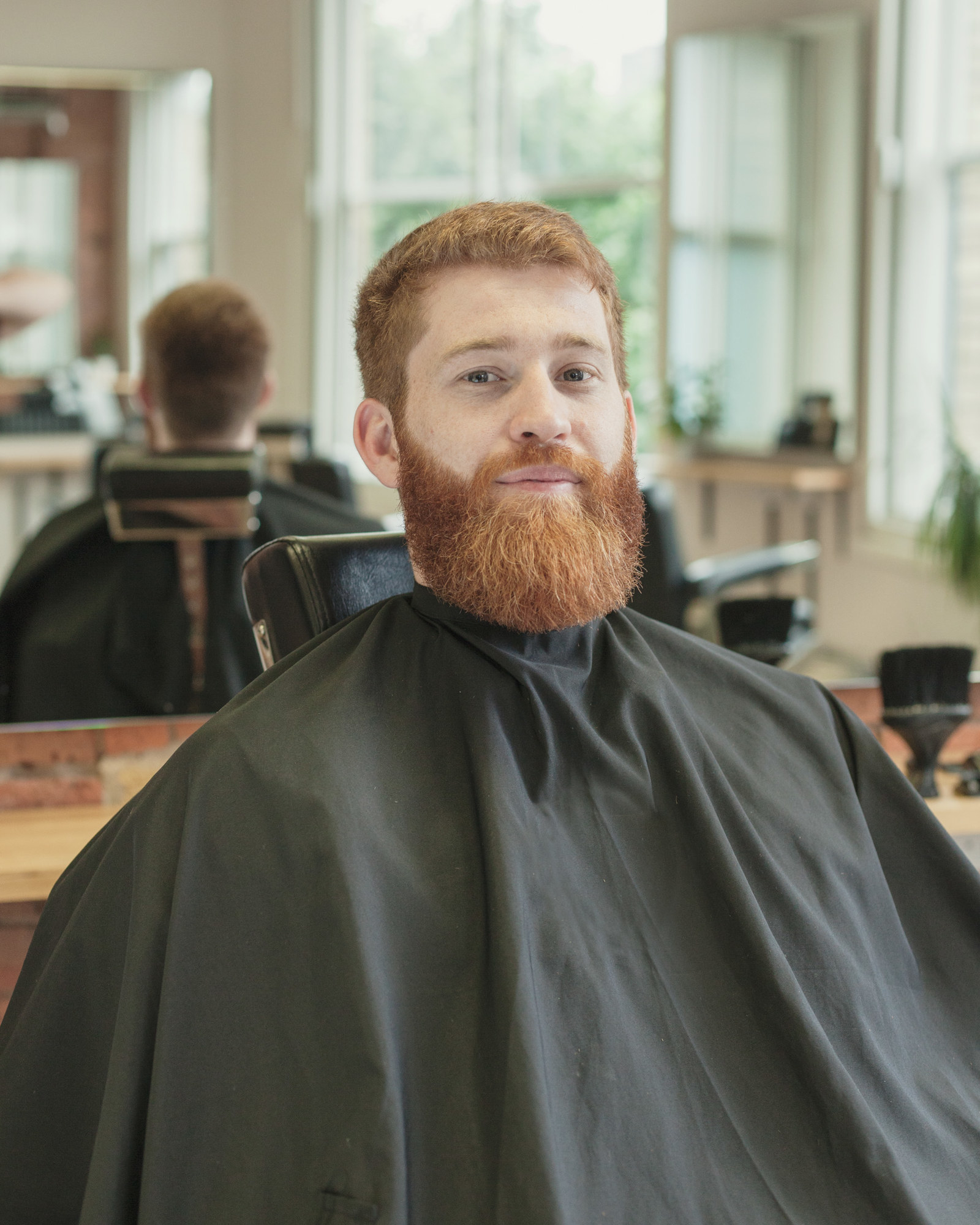 "This look can be achieved with mostly freehand work. It is something that you can take a bit of time with but doesn't have to be overly polished — it can be unkempt and effortless, but still really cool. If you're worried about cutting it down unevenly, then my tip is to do one side first, and then just try to create the mirror image when you start the next side. That way you don't end up trimming it down more than you wanted to.
"For this I'd recommend using the open blade with no attachment from the Braun Multi-Grooming Kit. You can use the Braun Series 3 ProSkin shaver to cap off any wiry hairs at the end too.

"Bar using a comb in the mornings, if you needed a bit of maintenance while away, you could just take the clipper from the grooming kit with you in your bag and just trim down some growth.
"My pro tip for this kind of beard is to wash and condition your beard and comb it daily. This will help keep the beard clean and in shape."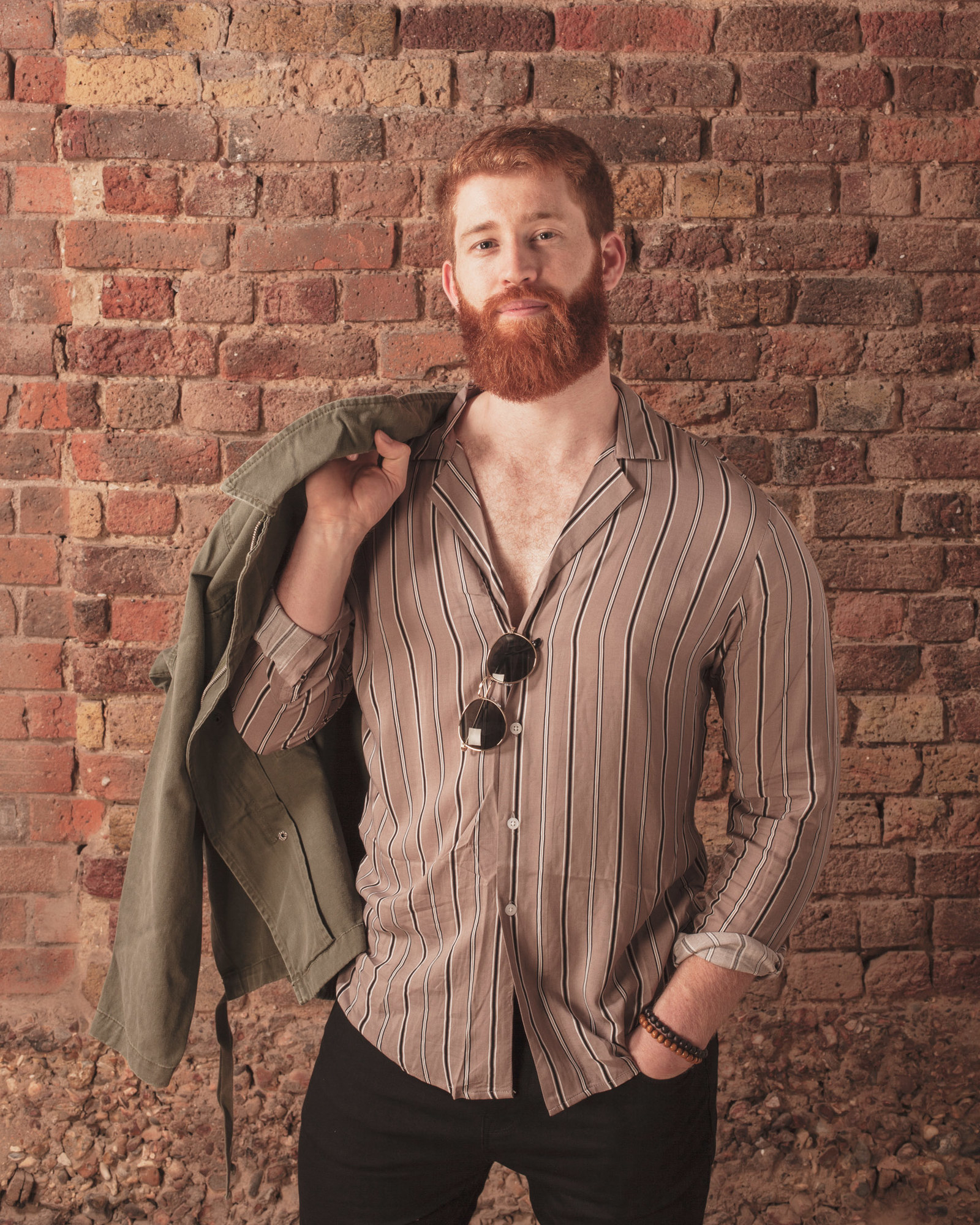 Fashion tips:
Prepare for mud!

If you know you're bound to get dirty while battling to the front of the crowd, packing practically while trying to maintain an air of cool can be a bit of a challenge.
Dark jeans are an overnight festival no-brainer and will continue to look fresh, even when you are not...
Dress your jeans with an oversized and patterned shirt. Let loose and match the relaxed atmosphere of the festival by leaving a few more buttons than usual undone.
A practical parka jacket and a classic pair of sunnies will top off your look.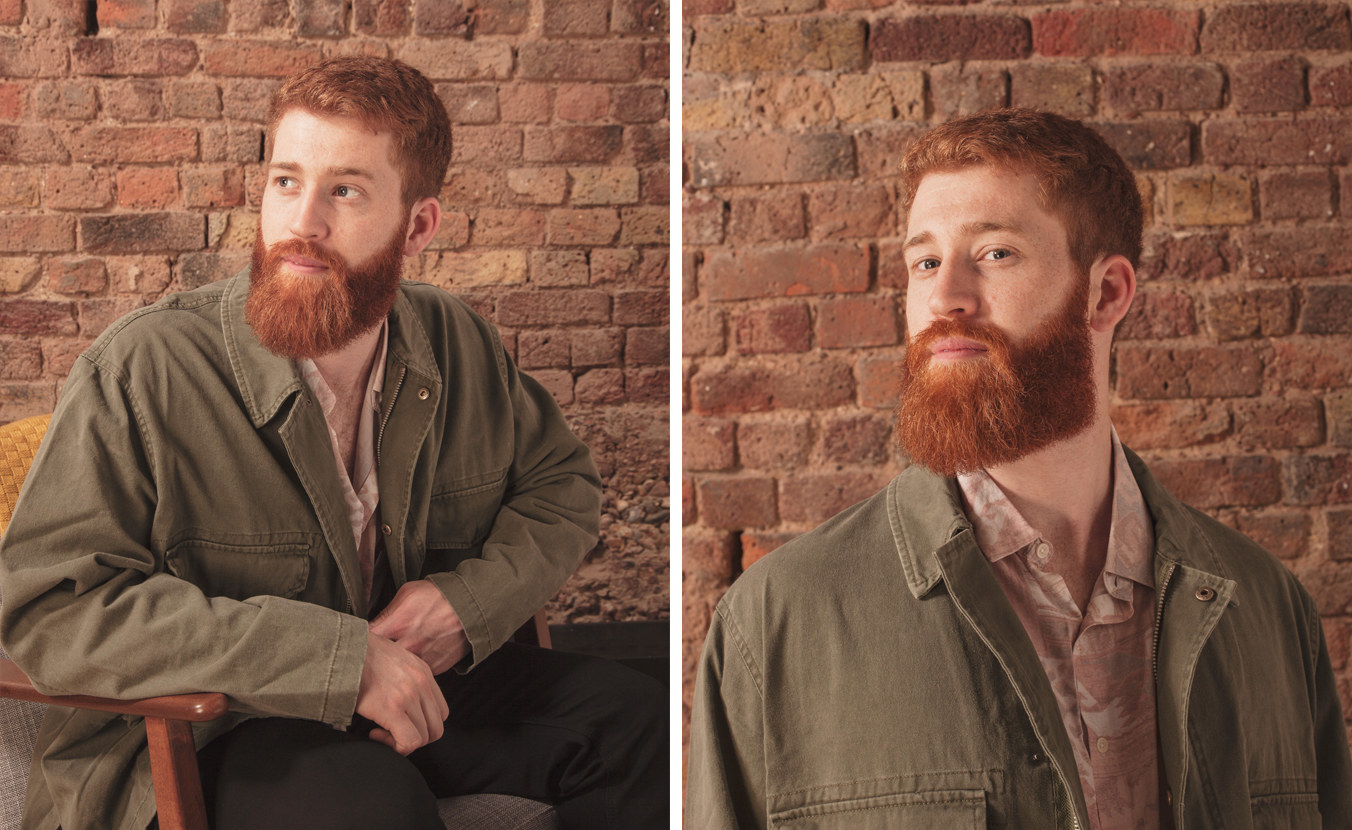 The "International Jaunt" Festival
Model: Adam

Facial hair texture: "Adam's beard is coarse but finer in some areas. He has a very strong goatee area (so his moustache and chin), but his cheek area has quite weak growth."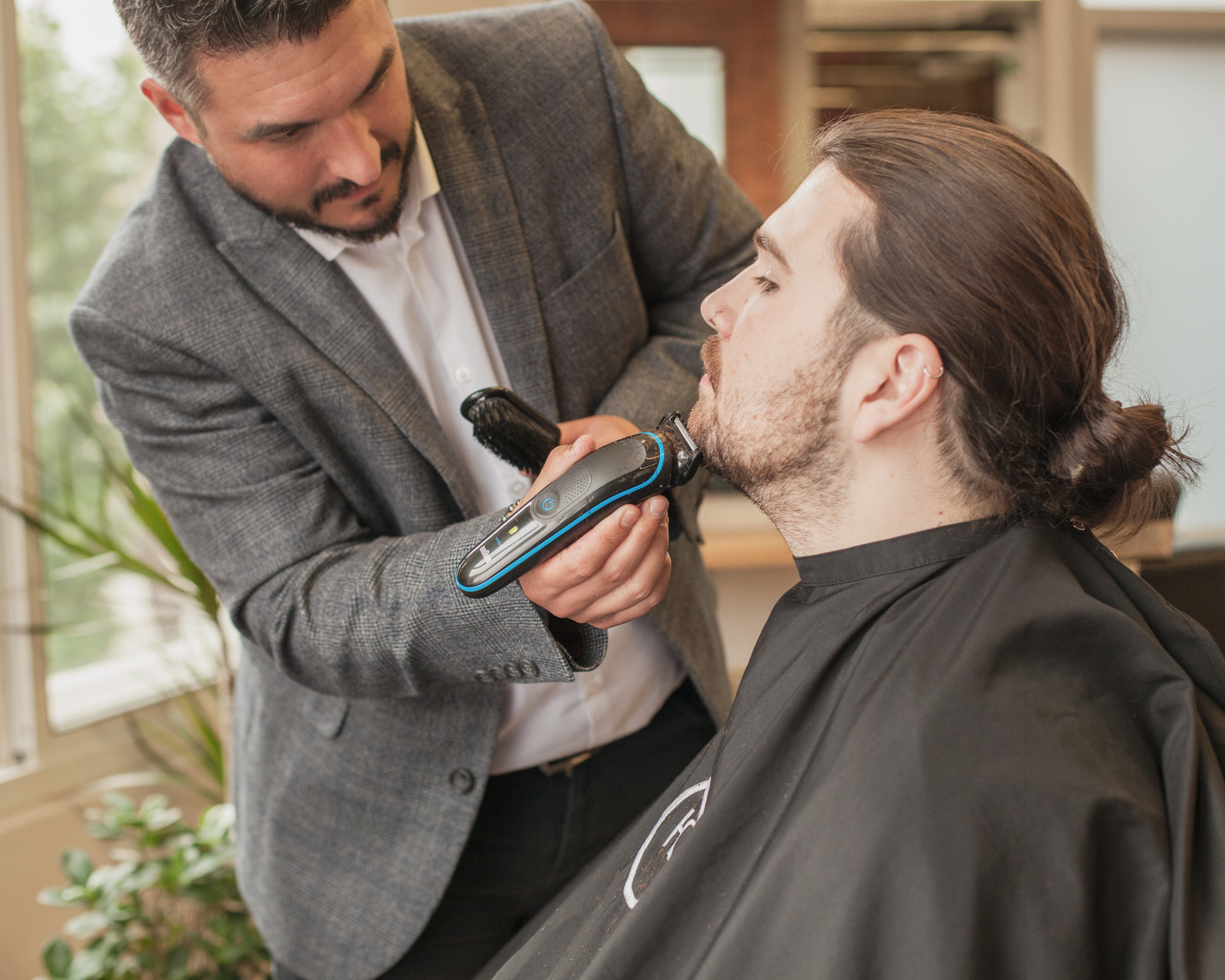 The look:

"I'm going to take Adam's facial hair quite short and make it look all one length using a clever optical illusion. Because he has a difference in the density between his lip and chin, and then his cheeks, I'm going to take the thicker hair on his goatee area down a millimetre shorter than the rest. By doing this, it will make everything look even and will help to blend the look.
"Adam also has a cool undercut around the edges of his hairline which I'm going to sharpen up too. His look will be a mixture of his super natural length on top and then super neat facial hair."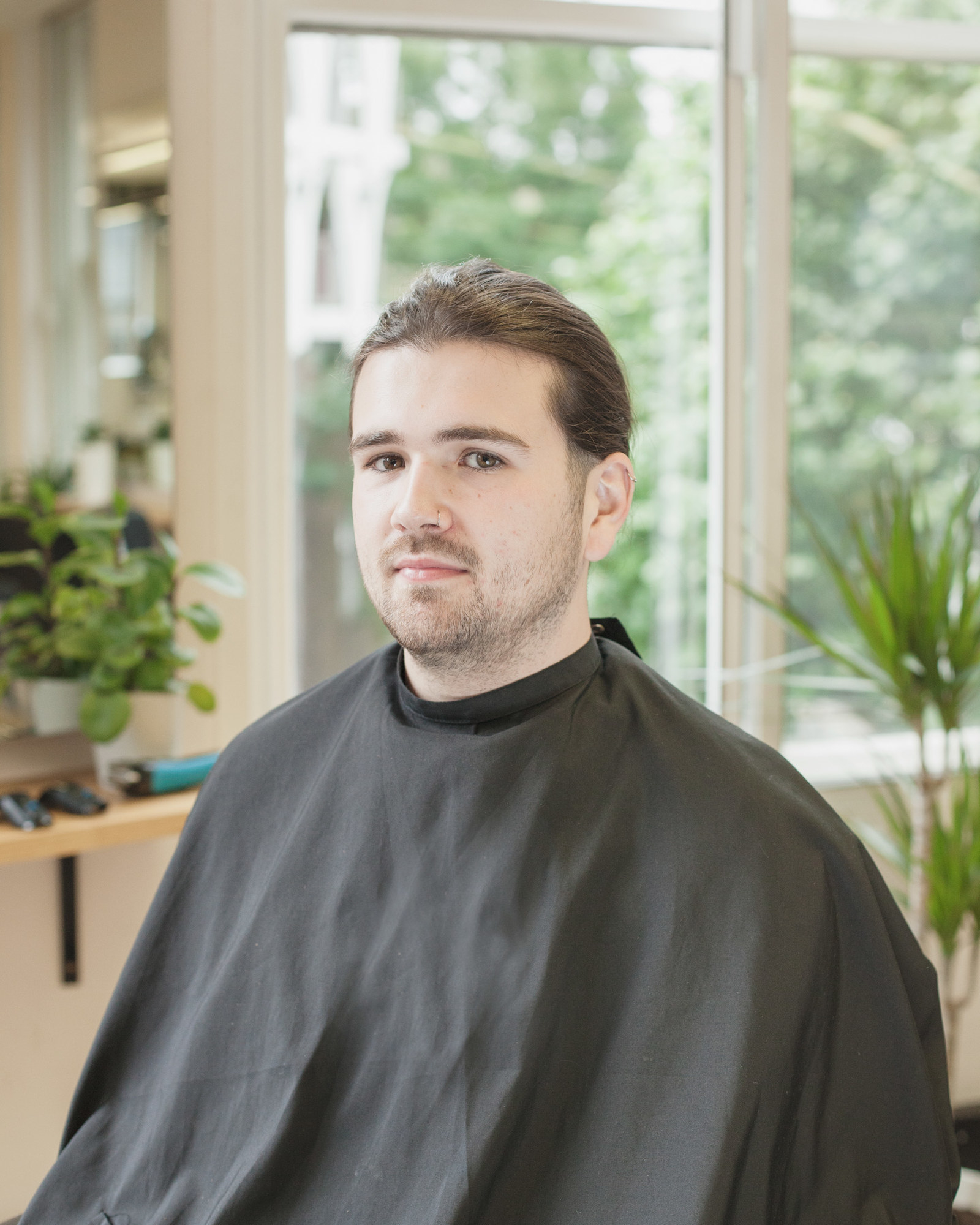 Dan's technique:
"For Adam, I just used the Braun Multi-Grooming Kit. This is a simple, one-tool look. Because Adam's beard is thicker, towards the chin and to the lip I used the 3-11mm attachment. On the cheeks, I used the 3mm attachment, then on the more dense areas I used the 2mm comb attachment to give that more even appearance. I didn't need to do any contouring because I wanted it to be quite effortless and cool. The look didn't need to be too sharp, so instead of making a line on his neck, I just tapered it out. Using the same tool, I just trimmed his undercut to be the same length as the rest of his facial hair.

"The beauty of this product is the variation of lengths that the comb attachments can give you — you can really personalise the look and make it work for what you have."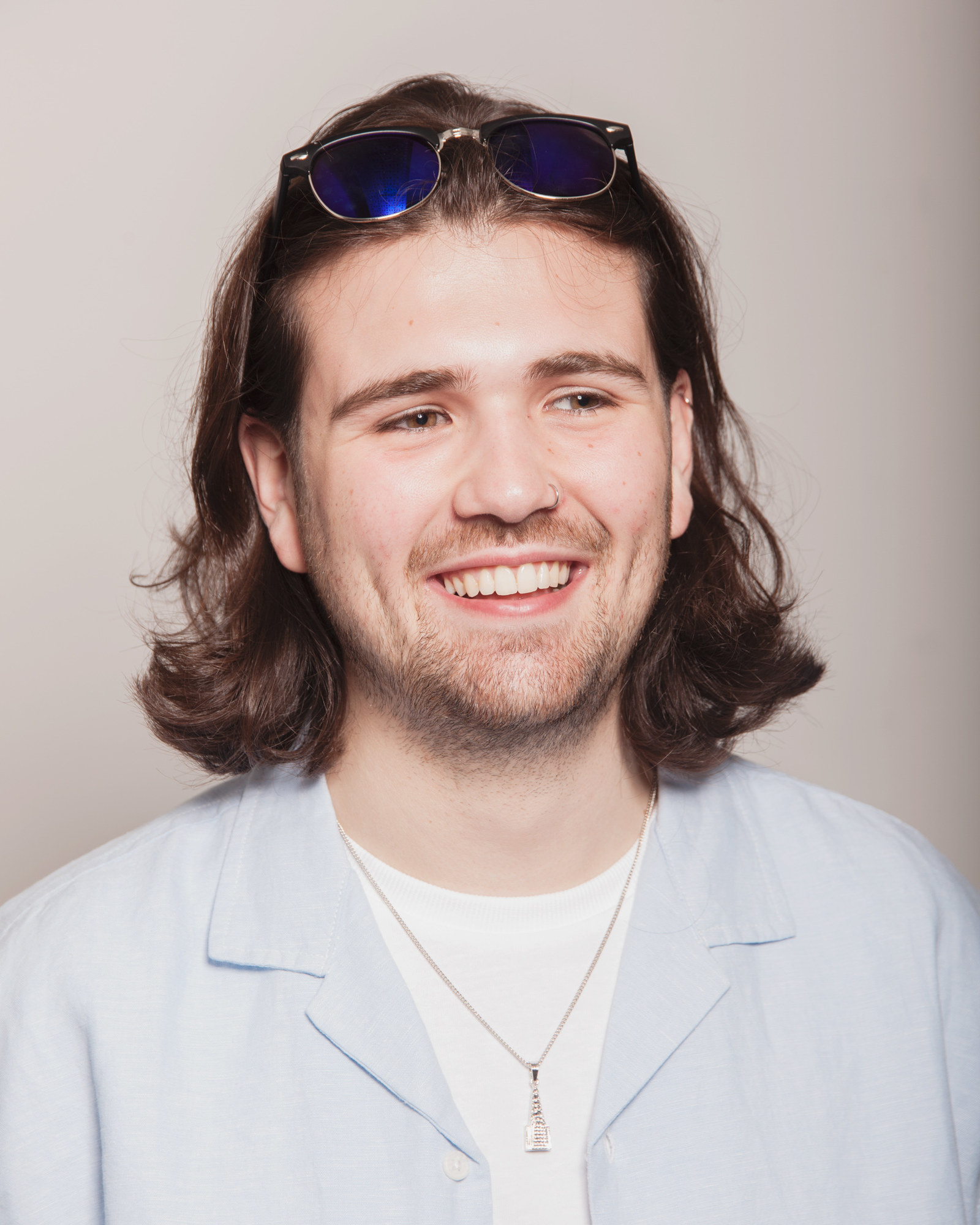 Fashion tips:
Heading out of the UK for a festival usually means one thing: better weather.

Pack for the sun with patterned shorts, airy linen shirts, and simple accessories. As tempting as it is to get your toes out, trainers will protect you from the inevitable trampling and will help you to cover more ground so you can make it to the front before anyone else.
If you've got long hair like Adam, pack a hair-tie in your bum bag for when the heat of the front row gets too much.