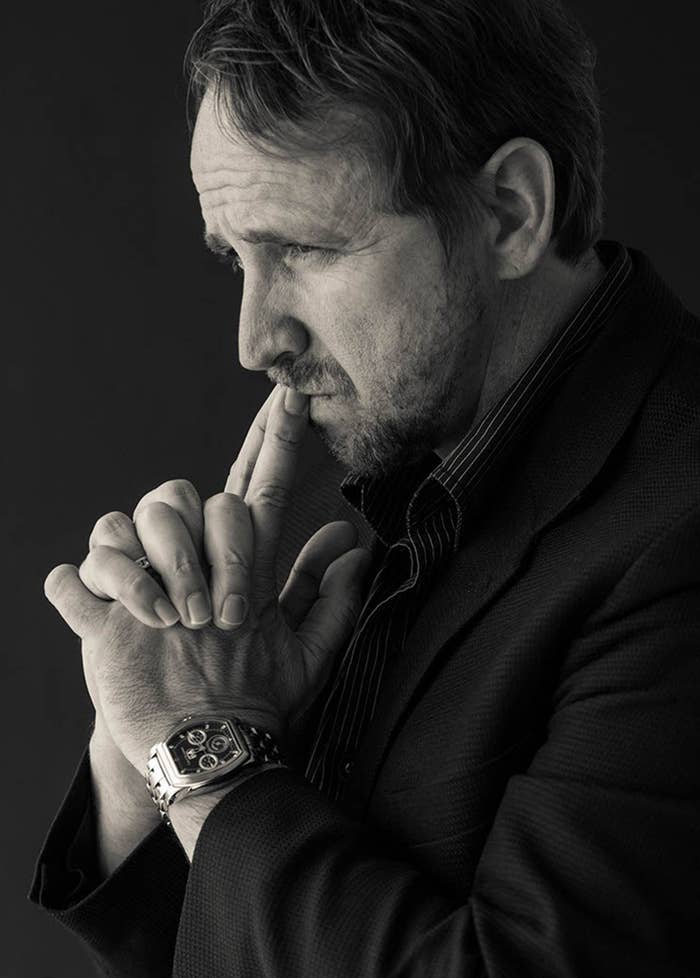 What is your "backstory"?
I was born on May 7, 1969, in a small village called Shoreham-By-Sea in England and grew up in an adjacent village called Lancing. I was heavily influenced by Richard Burton, and set my sights on becoming an actor at a very early age and performed on stage whenever the opportunity arose. I joined the Connaught theatre group in 1983 and wrote a stage musical production that was later entered in to the Chichester festival. I first visited Orange County just outside of LA in 1985 to study martial arts for 5 weeks then returned to England with a plan. In 1987 that plan came to fruition and I returned to the US and earned my Black Belt in Karate. I trained extremely hard and learned fight coordination as a segue into film. I studied at the Van Mar Academy of Motion picture and has also studied at Sanford Meisner's PlayhouseWest, founded by Robert Carnegie and Jeff Goldblum.
In late 1996, I decided to step away from the industry to raise my family and also build a solid foundation for my business. I successfully ran a full-service advertising agency, started a children's book publishing company, a recently formed a film production company, Room In The Sky Films to slowly ease my way back into the industry. I also became partners of two sports bar restaurants. My wife knew when we married in 1995 that I would eventually come back to the entertainment industry.
My breakthrough came with Kickboxer: Vengeance (2016) starring former world champion Dave Bautista from Guardians of the Galaxy (2014) Alain Moussi, Gina Carano and world renowned, Jean-Claude Van Damme. I was a fundamental component for the franchise reboot of the Kickboxer (1989) classic, and served not only as an executive producer but also the role of Joseph King. I went on to also executive produce the second installment of the trilogy Kickboxer: Retaliation (2018) directed by Dimitri Logothetis and again starring Alain Moussi, Jean-Claude Van Damme with the additions of Christopher Lambert, Mike Tyson and several other world champions in the sporting world including Ronaldinho Gaúcho acting debut. I also reprised the role as Joseph King. I am set to executive produce in the final installment of the trilogy Kickboxer: Armageddon (2018).
In 2016 I executive produced and acted in several films – I played Detective Fripp in Point Defiance (2017) and immediately followed it up with Waterlily Jaguar (2018) directed by Melora Walters and shared the executive producing card with Paul Thomas Anderson the film stars James Le Gros Academy Award Winner Mira Sorvino and Dominic Monaghan Stacey Oristano and Christopher Backus I played Bill's (Dominic's character) business partner, Peter in the film. I also executive produced and played Hayes in DOE, a psychological thriller starring Timothy Davis, Tatyana Ali, Mathew St. Patrick and once again Mira Sorvino. Ne other film I executive produce was We Still Say Grace starring Bruce Davidson and Holly Taylor. More recently I executive produced and co-starred with Liam McIntyre (Sparticus) in the Clearing that also stars Sydel Noel (Black Panther, Glow)
Can you share the funniest or most interesting story that occurred to you in the course of your acting/directing/performing career?
I was on the set of Naked Gun and we were filming at the Dodgers stadium in LA. I was invited to the set by a friend and got to be a featured extra in the film. It was a very cool day because I got to meet Leslie Nielsen, and George Kennedy who I knew from many films I watched growing up. Anyway, we had a small break in filming and I went up to the walkway to find a bathroom when all of a sudden a barrage of people ran by me and charged up to a small pretty lady. She seemed very overwhelmed and flustered as these people were pressuring her for an autograph. Now I knew that is bad protocol on a set so I acted with authority of which I really had none and yelled at the extras to go back to their holding area. They all looked at me including the lady and ran except obviously for the lady who turned out to be Pricilla Presley, who didn't look any older than she looked when she was with Elvis. I think I just stood there and stared at her without saying a word for a few seconds… that must have seemed like a creepy eternity to her. I was completely lost for words – I don't know if it was because of her beauty or if it was due to the fact that she was once married to the King… I finally managed to cleared my throat and without knowing what to really say, I sheepishly asked her for an autograph. To add one last element to the story, when I got back to the extra holding area where I too actually belonged, people constantly were coming up to me asking for directions and questions about the day…I guess the act of authority worked although they weren't too happy once they found out I was not actually an AD and that I was the reason why they did not get an autograph.
What are some of the most interesting or exciting projects you are working on now?
As I mentioned above, I recently finished filming The Clearing with Liam McIntyre (Sparticus) and Sydel Noel (Black Panther and Glow). I got to play the bad guy again which is more steadily becoming my thing…It must be the English accent.
I'm also getting ready to reprise my role as the gold toothed sweaty underground fight promoter, Joe King in the final installment of the Kickboxer Trilogy, Kickboxer: Armageddon. I loved the original Kickboxer film with Jean-Claude Van Damme and to see him back in the franchise is amazing. There are a few other really exciting projects I'm currently in talks with but can't make any announcements yet.
Who are some of the most famous people you have interacted with? What was that like? Do you have any stories?
I have a pretty cool list but I'll just refer to one…I grew up watching Jean-Claude Van Damme and liked his work but to be honest was not a huge fan – I was more on the side of Arnold and Sly…I knew a few people who had worked with Jean-Claude and had shared stories of their own…So, coming into Kickboxer Vengeance, I thought it was cool to be working with JC but wasn't star stuck at all. Well, that kinda changed….I'm getting ready to do my scene with JC and I'm fully enveloped in my character and ready to go. I was waiting for the director to say action but there was a minor delay on the camera position and I had to stand there staring at JC, then it happened…I suddenly realized I was about to interact with an action legend not only on film but in a remake of the original Kickboxer. It was like all of the realization hit me at once and then came that feeling you get when realize you forgot to study for an exam that was happening that day – I literally began to recite the lines in my head to make sure I hadn't forgotten them and I couldn't even think of the first bloody word, then the director said action….I flew in like a Bat out of Hell and the director said cut before I could even say anything which in my mind saved my embarrassment of splurting out a bunch of gobbledygook. A minute later we were back in action and I nailed it. I don't know what happened and it hasn't happened since.
Which people in history inspire you the most? Why?
On the performing art side, I would have to go directly to Sir Richard Burton. There was something about his presence and performance that captured my attention and gave me the inspiration and drive to become an actor at an early stage in my life.
I would have to revert to my homeland and choose Sir Winston Churchill. He persevered and fought against the evil tyranny in WWII even with the initial lack of support from his own British government. He was thrown into the deep end, and when hope seemed lost he brought victory to the proud people of Great Britain.
What advice would you give to someone considering a career in Hollywood?
Look, if you have the passion and it's in your blood it doesn't matter what anyone else says…You have to find that inner drive as to what it is you want and you have to ask yourself if you really want it. Many come to Hollywood with the wrong mindset as to what the entertainment industry really is. At the end of the day it's a job, like any other job, but a very challenging and rewarding job if you enjoy it. I am a firm believer that success isn't based on lifestyle or what's in your pocket, it all comes down to if you're happy doing what you do and whether you can survive doing it. Our lives are all about telling a story, whether you're in the entertainment industry or not, and we are the authors of our own chapters in the book of life. You get to write whatever you want, even if it is already prewritten as many believe, but seeing as you can't read ahead, why not make it up as you go along?
I like to share my experiences and knowledge with others that want to better themselves or break into a profession, regardless of what it is - In my mind everything outside of my personal family life is a business and I'm the CEO of my own destiny. If the product sucks, I have to figure out how to fix it and sell it to the right audience, and a good CEO surrounds themselves with good people. You hang around the wrong crowd, nothing good can come out of it.
Hollywood's a business and you need to treat it that way…You get out what you put in. Look at it like a fast food chain. When you start you are the guy or gal that gets the dirty work like cleaning, then you move up to the cooking stations, onto the drive-through, then possibly management, you get the drift…A successful actor, producer, director or whatever is basically the management….Hard work and determination shows and pays off, but don't do it for the wrong reasons or for anyone else…Do it for you. Try and find yourself a really good group to work with and stick with them - You'll always know you can rely on the them and you'll always know what you're going to get.
The glamour and glitz that many associate with Hollywood is really just a façade…It's like when you spend the entire day cleaning your house when you have company coming over…You know darn well that you don't live that way and you'll be back to normal as soon as they are gone. Do not try to be someone you're not unless you're on stage or in front of the camera performing…You want people to know and trust you for who you are, especially for long term relationships within the industry which are very important.
How have you used your success to bring goodness to the world?
I'm still young and my striving efforts to making Hollywood honest is a long journey but being true to myself and others is what counts. I hope that my words whether they are delivered in front of the camera or behind can help inspire or influence people in a positive manner.
What are your "5 things I wish someone told me when I first started" and why. Please share a story or example for each.
I just don't have 5 things because I don't dwell on the past – It doesn't do any good to look back at what could have been only at what is now and what's ahead. Sure, there are things that could have taken my career in a completely different direction if I had listened to someone at the time but that obviously wasn't my destiny.
Just like if I had invested in Apple when the iMac first hit the market - I saw the vision and even said Apple is going to do some amazing things – I didn't invest, oh well..!
I'm not going to point anyone out in particular but I wish I had been told at a younger age - "Go for it, we are behind you all of the way" but not necessarily in those words. Words of encouragement give me an amazingly high placebo effect. Although I have never touched drugs, I have many friends that have relied on them, and some have lost that battle. With the amount of responsibility I bare and the work I do, any one given day would be enough to drive someone to the brink of insanity…I'm not sure how I cope with it all but somehow I do - At least I think I do and I base that now on encouraging comments from those close to me.
I'm quite innovative and very much a go-getter and I've learned most of my experiences through my own trial and error, although I do not suggest this. There are people I know now that I wished I knew back then because they certainly could have steered my ship on a direct course, but then I wouldn't have had all of the side adventures throughout my journey which still has no end in sight. So, I'm not sure I would have taken their advice anyway.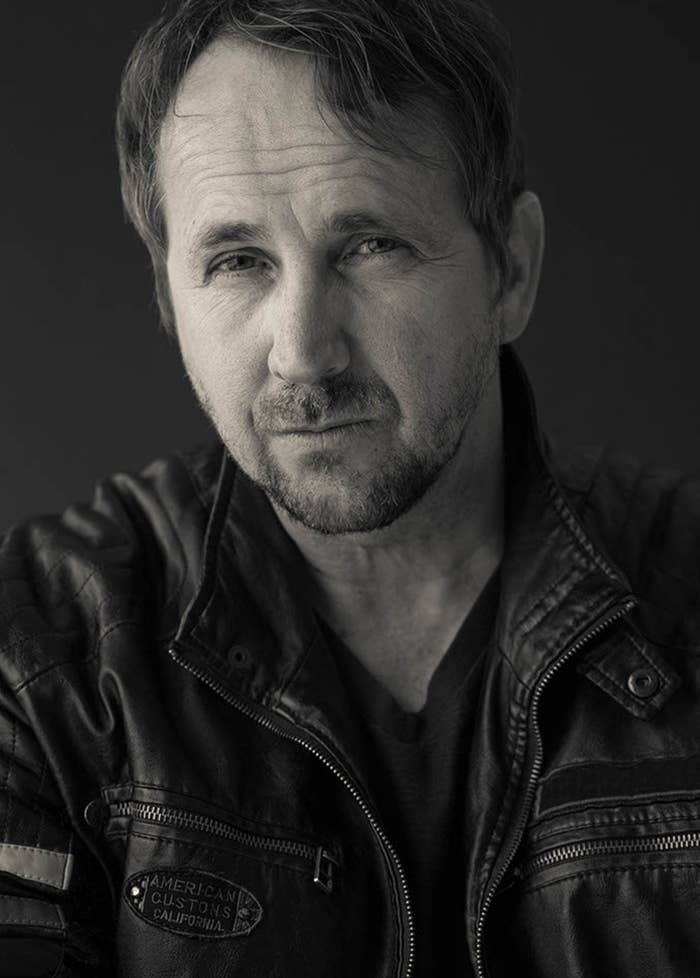 This post was created by a member of BuzzFeed Community, where anyone can post awesome lists and creations.
Learn more
or
post your buzz!