So, what are these signs?
We started noticing these posters -- that look like, well, campaign posters for the most unfortunately named candidate ever -- cropping up around the Greater Williamsburg/Bushwick area a few weeks ago. We weren't the only ones.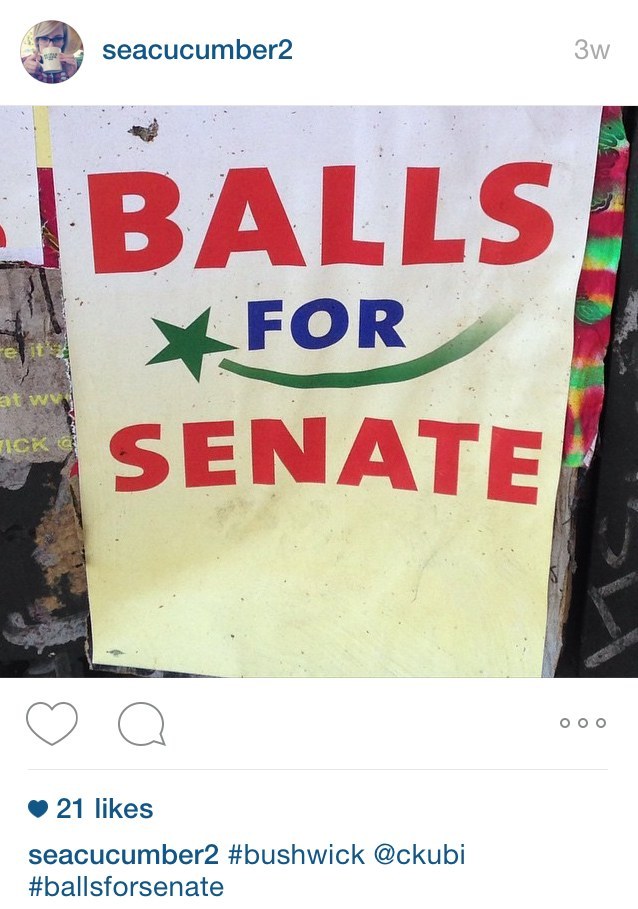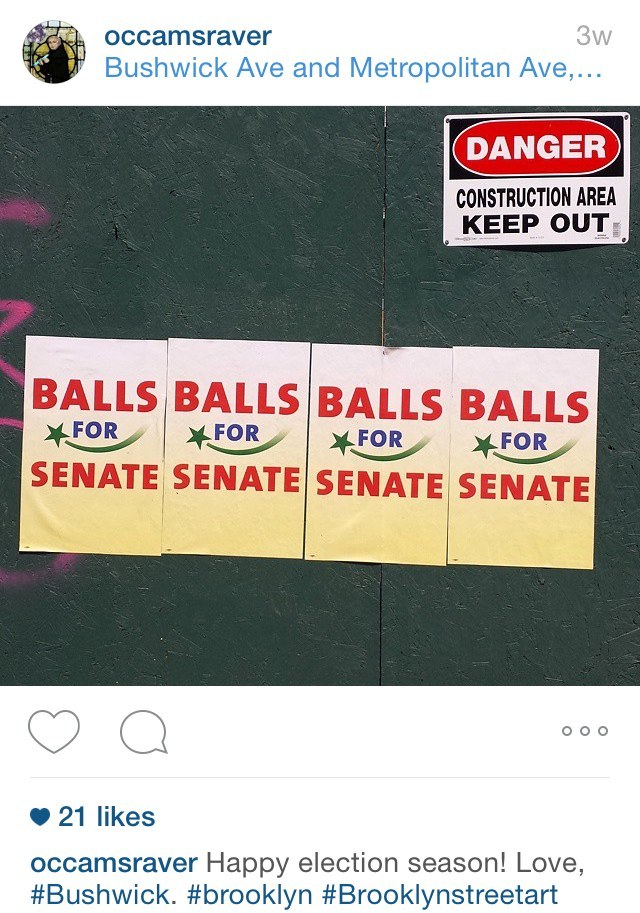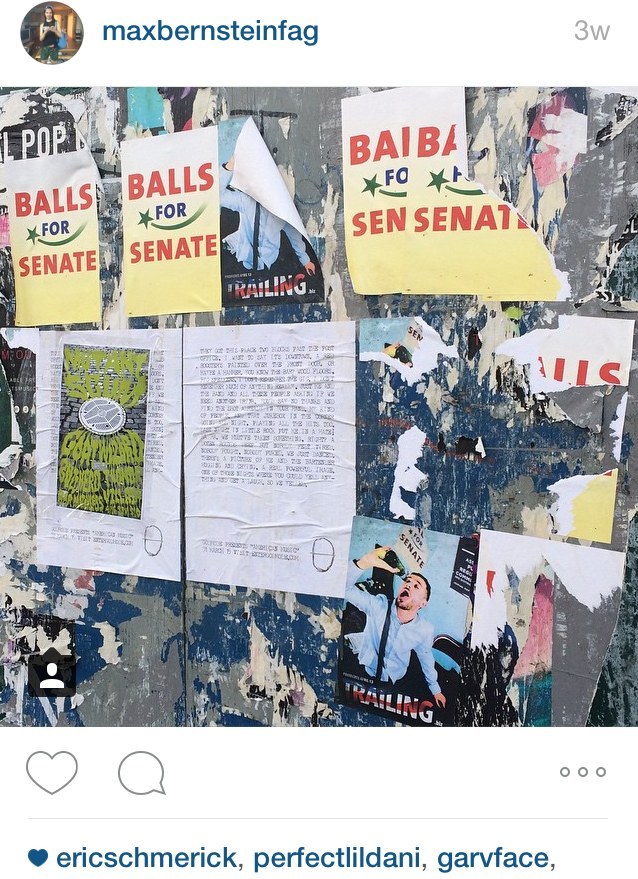 Wait-- is this a hipster thing?
Well, a mailbox in front of the Morgantown hipster pizza cathedral, Roberta's, has become a particularly popular spot for 'gramming.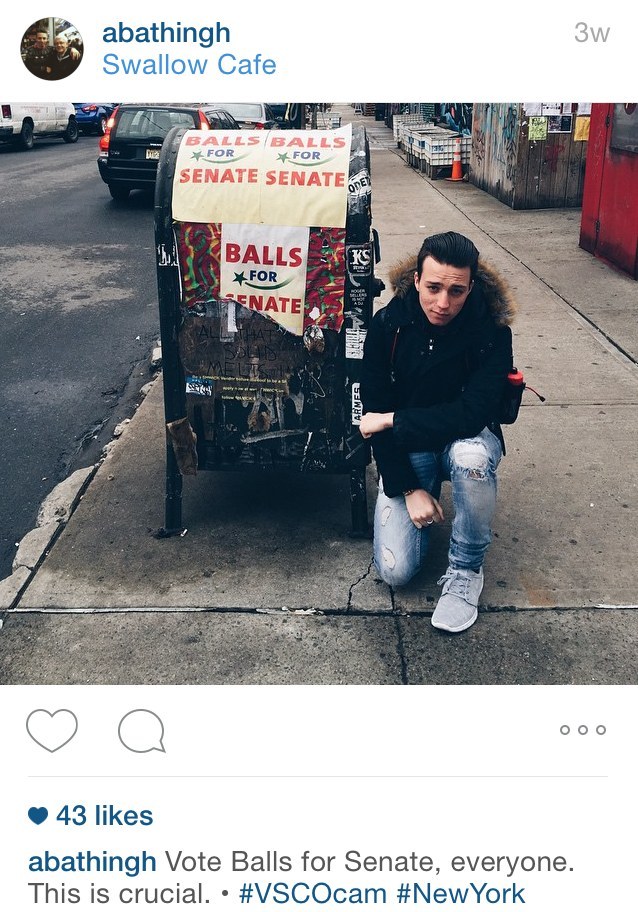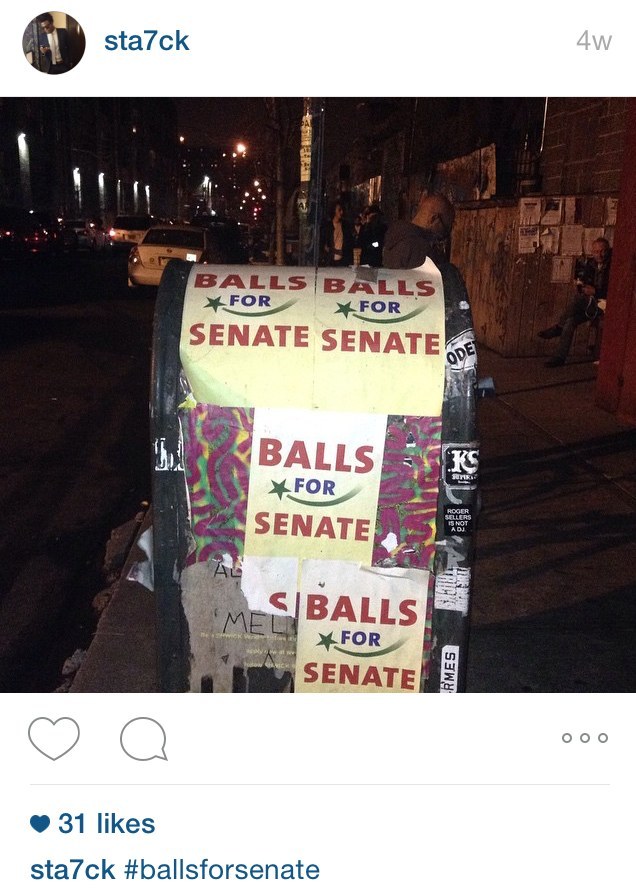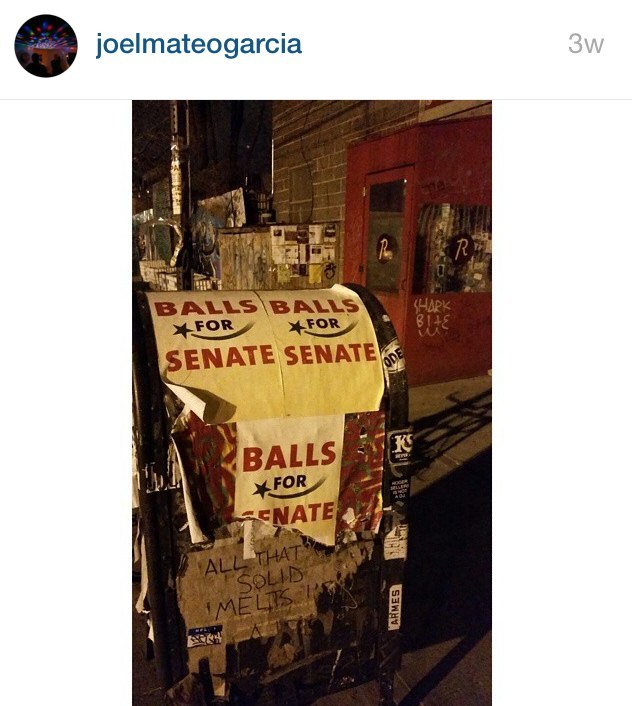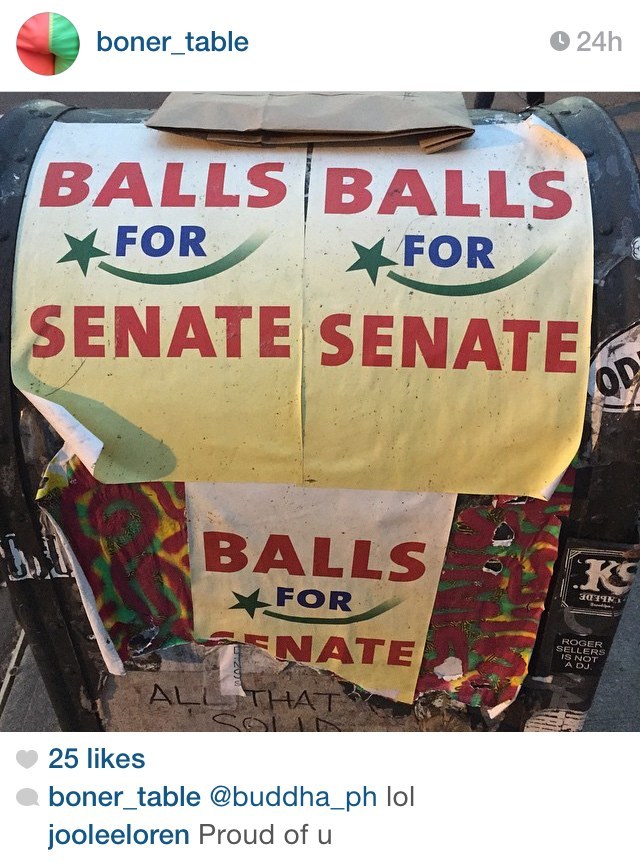 OK, I wanna know. Who *IS* Balls for Senate?
Is there actually a candidate running for Senate named Balls? Well, we found this unfortunately named Republican on Twitter who ran for State Senate in New Jersey in 2013: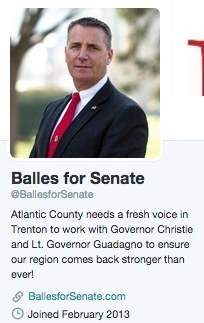 But wait.
There's a clue in the posters that are right NEXT to the Balls for Senate ones.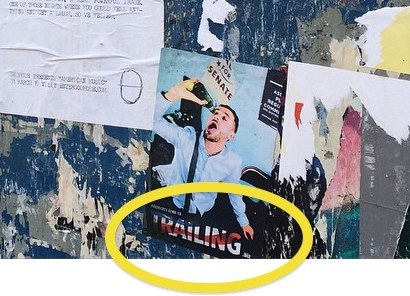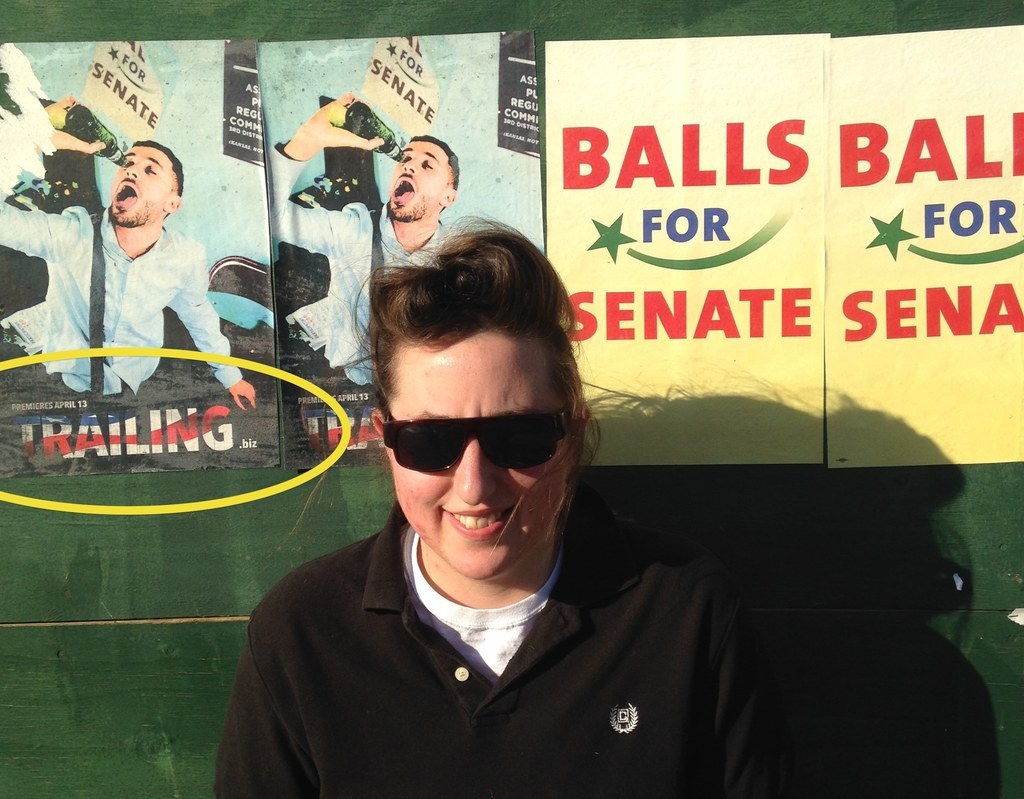 What's that?
It leads to another clue. A website called trailing.biz.
Trailing.biz -- where #BallsforSenate leads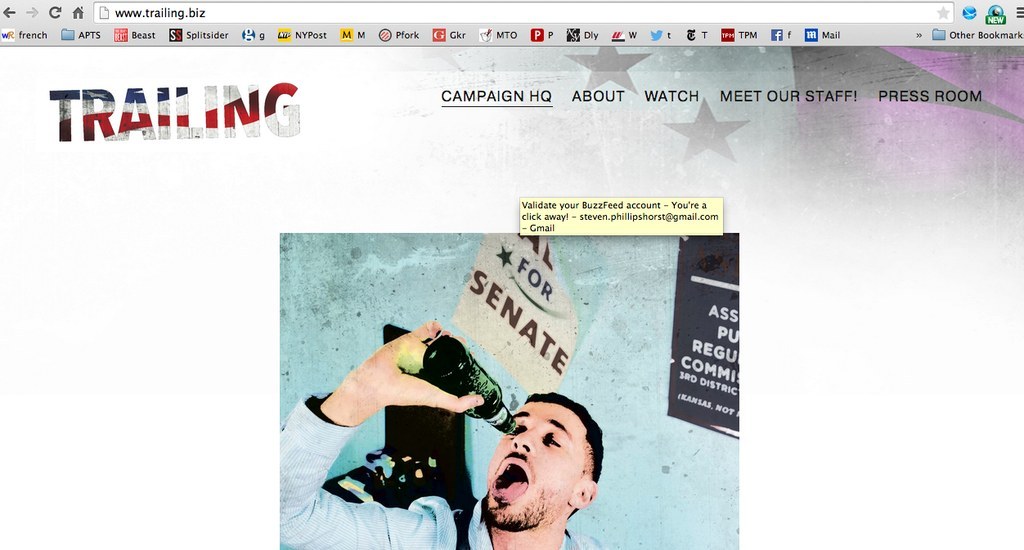 AND..?????
It turns out Trailing is a web series - created by NYC-based comedian Steven Phillips-Horst. #BallsforSenate is a fictional candidate, complete with campaign posters, that are used as a prop in the show.
In fact, the FADER says this show's a lot like Veep meets Broad City, which sounds deeply awesome.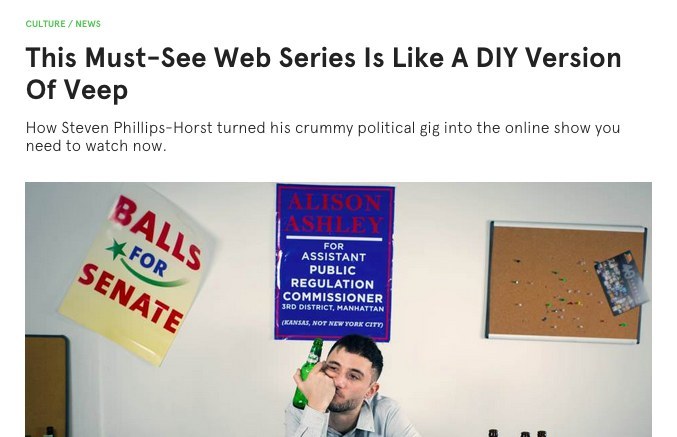 So it was all a viral marketing campaign?
Yes! You should've known. Everything is a viral marketing campaign.
Well, should I watch the show?
We watched two episodes and found them highly funny. They're only a few minutes each, so.. yeah, I guess, why not.
You can check them all out here.
So there's really no politician named Balls?
No. But let's not forget Sen. Mike Crapo (R-ID), who is literally the current Senator from Idaho.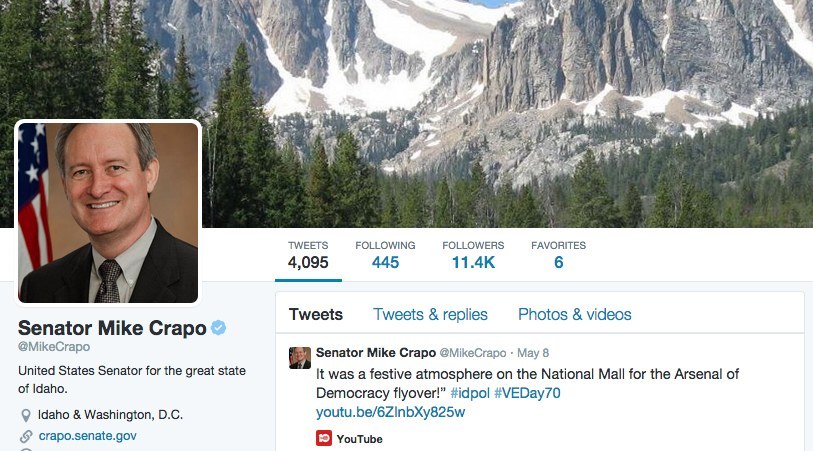 This post was created by a member of BuzzFeed Community, where anyone can post awesome lists and creations.
Learn more
or
post your buzz!
Looks like there are no comments yet.
Be the first to comment!