Australia's federal election is set to go down this Saturday and young people across the nation are faced with the familiar wait-in-line to cast their compulsory vote.
Last week the United Kingdom held a referendum to decide if it should leave the European Union. Spectacularly, a majority voted to leave the EU, and the UK has been plunged into political turmoil. Prime minister David Cameron has resigned and several opposition MPs have quit the shadow cabinet.
BuzzFeed News asked a bunch of young Aussies if the UK's Leave vote had affected how they will approach Saturday's federal election. These are the responses:
Some people said Brexit had made them realise the importance of their vote.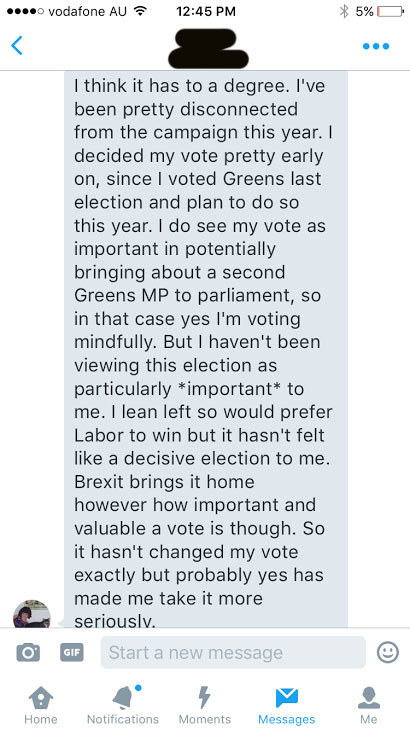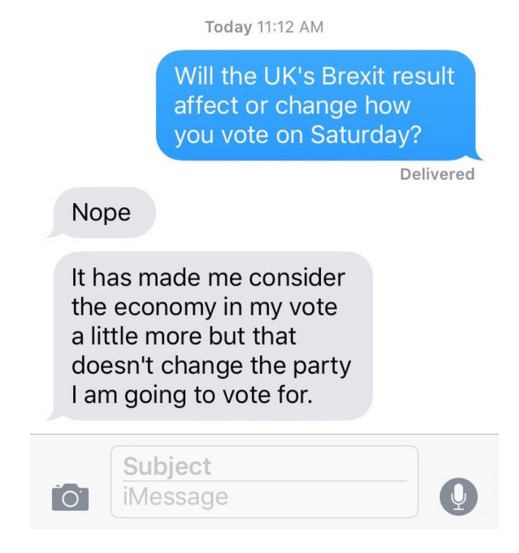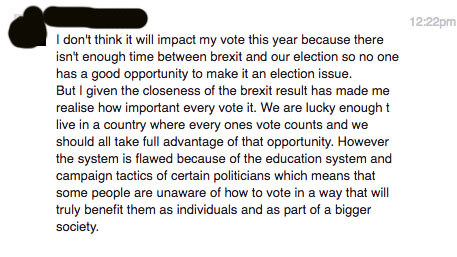 Others were just confused by the whole thing...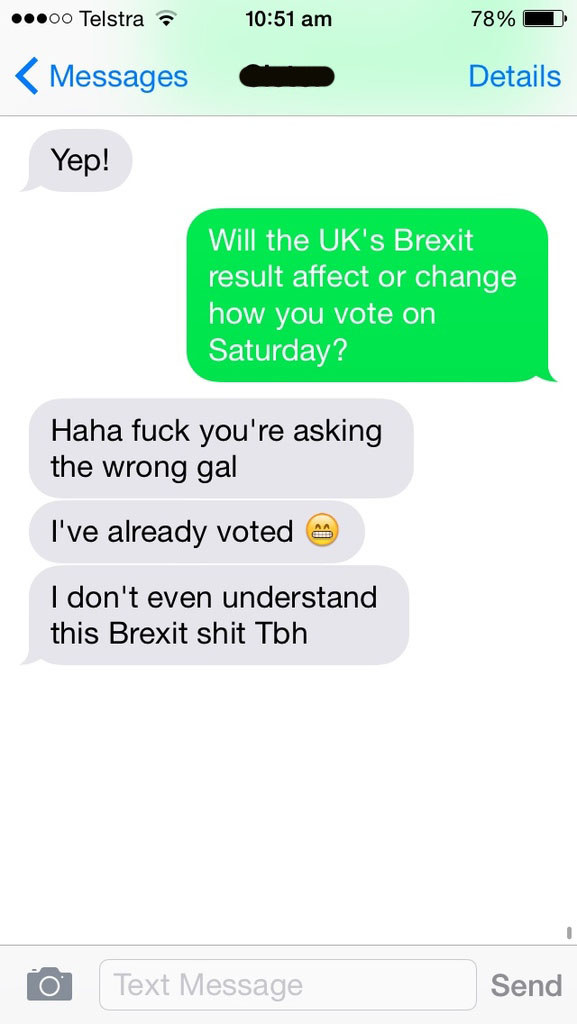 And some had decided who they were voting for long ago.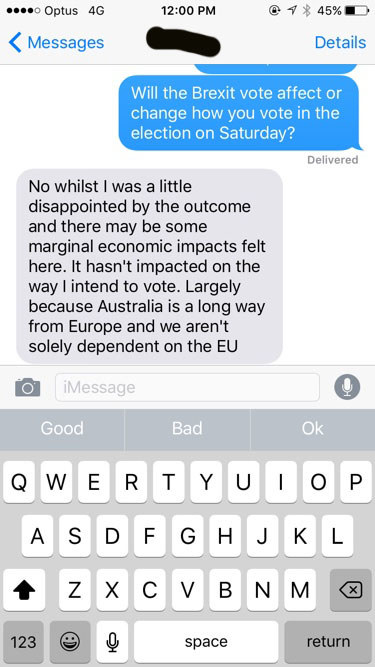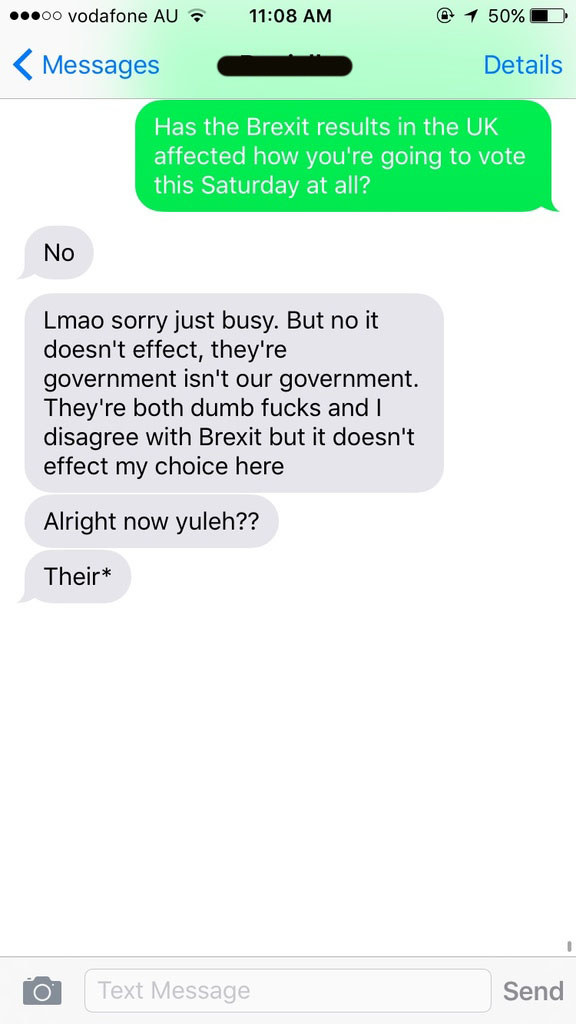 And then some people, well...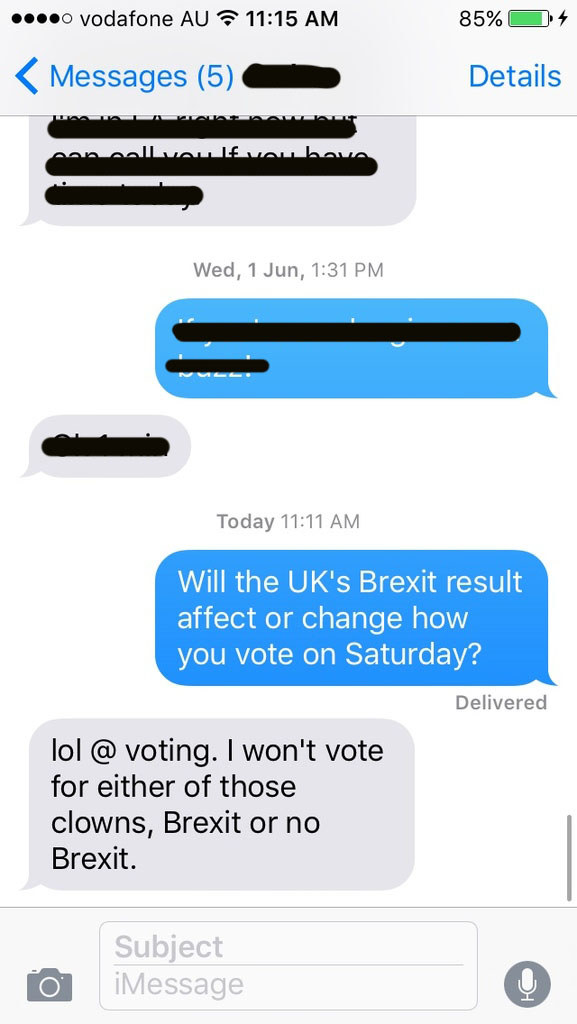 Australia goes to the polls on 2 July. Good luck, fellow youths!