This is Kenny Okwara and his mother, ChiChi.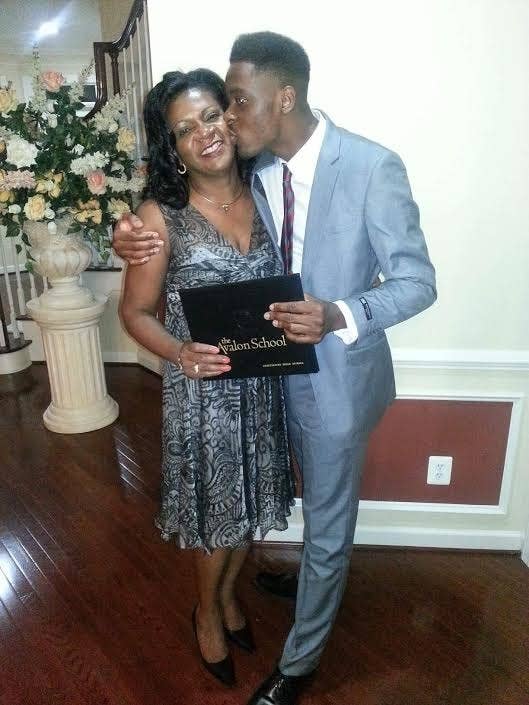 On Saturday, Kenny tweeted a video of him telling his mother that he doesn't plan on voting in the upcoming US election.
Kenny's mom asked him to take a photo of his vote: "I have to see who you voted for," she said. "If you didn't vote for Hillary Clinton, no for real I'm serious … there's gonna be a little problem in this house."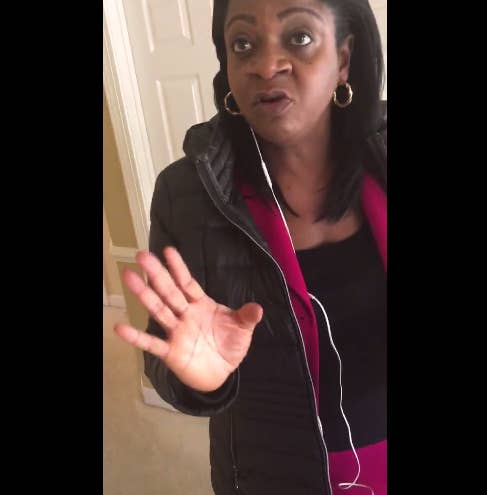 And it becomes pretty clear that's how ChiChi feels when she tells Kenny it is his "civic duty of being American" to vote.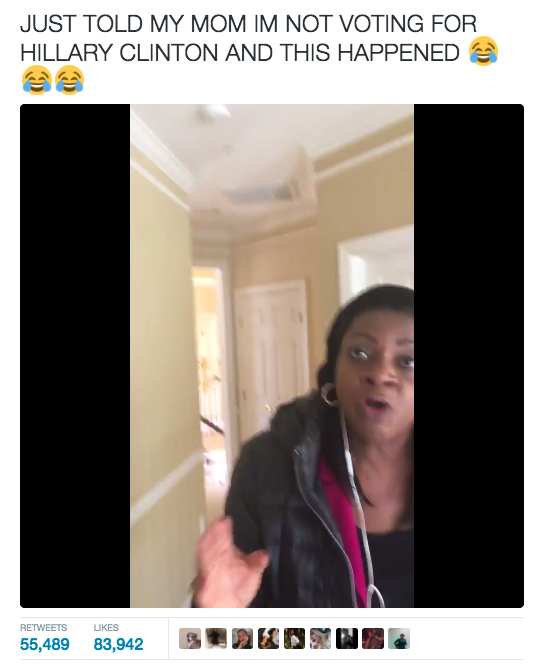 Kenny's video has over 50,000 retweets and tens of thousands of likes, so now tens of thousands of people have heard from Kenny's mom on the importance of voting, and that's probably a good thing.