Cassi is a 23-year-old Australian model who appeared on season five of Australia's Next Top Model when she was only 16. She now spends her time modeling internationally, most recently at New York Fashion Week.
She has almost 9,000 followers on Instagram, and a few thousand on Facebook – but all is not well on her various social media pages.
Two weeks ago, Cassi posted a motivational poster to her Instagram: "Say yes to new adventure."
This morning, after returning from "an amazing holiday/roadtrip", Cassi logged into her Instagram to find her original photo only had 14 likes. So she re-uploaded it and proceeded to drag the 8,800+ followers for not liking her photo.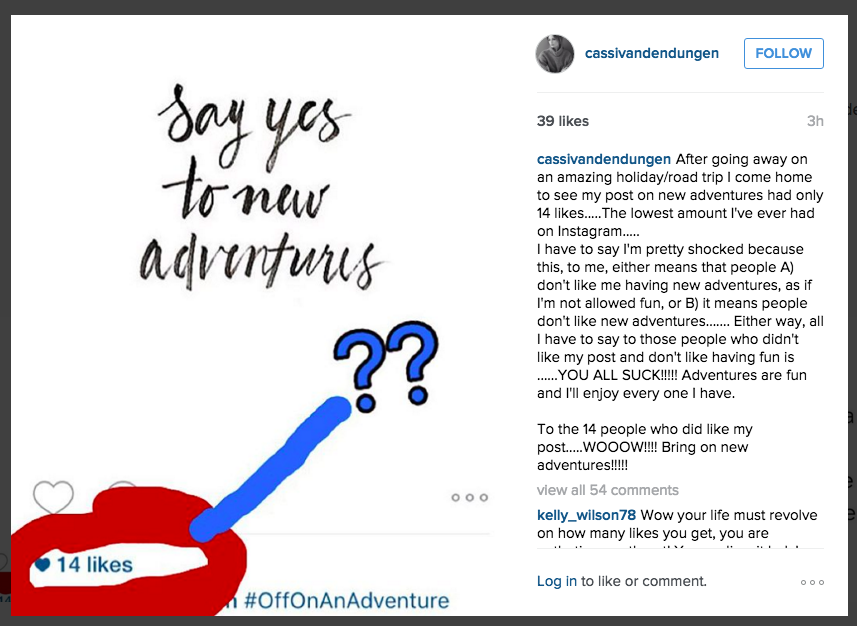 Unsurprisingly, the public didn't take too kindly to being told they suck.
Like, they really, really, really didn't appreciate it.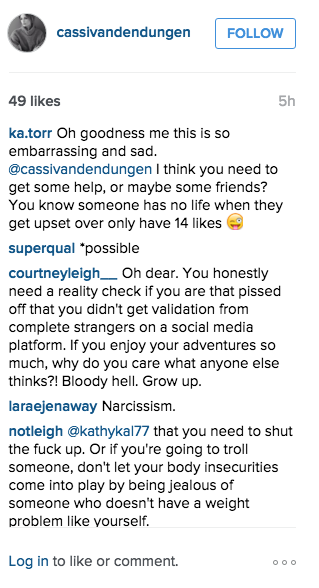 For what it's worth, Cassi seems to have taken it on the chin.
BuzzFeed News has reached out to Cassi for a statement.