The inaugural stars of the AFL's women's league will make $25,000 at most a season, and will not be provided with private health insurance, the Herald Sun reports.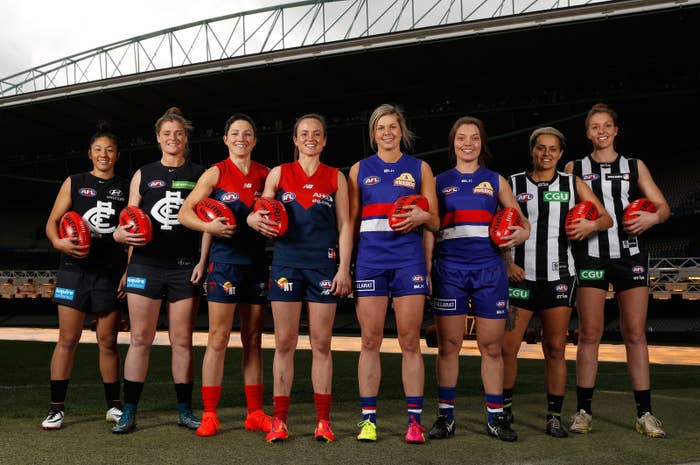 The payment structure would see female AFL stars make much less than the average $300,000 salary of men in the professional league of the sport. Some of the 25 players in the AFL's female league will make as little as $5,000.

Freelance sports journalist Erin Riley published a graphic this morning outlining the discrepancies between male and female pay within the AFL.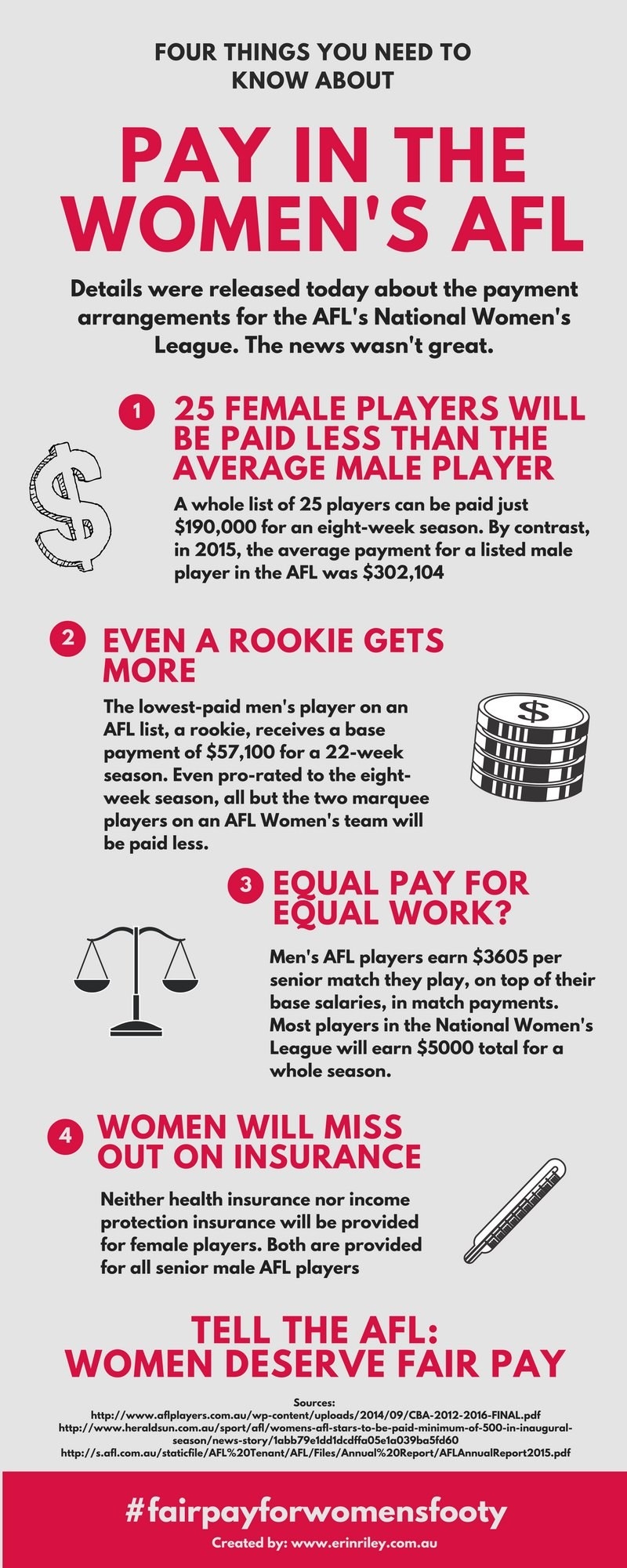 In the graphic, Riley points out that the whole 25-strong player list of the women's AFL league will not make as much as one listed male player.

"Given the AFL spent almost over $90 million in promotion alone ahead of the launch of Greater Western Sydney and the Gold Coast Suns, the comparative size of this investment shows they aren't taking the women's league anywhere near seriously enough," Riley told BuzzFeed News.

Players will also be required to complete 20 hours of appearances and marketing duties for the AFL.
The inaugural women's league will include six home-and-away rounds, as well as semi-finals and a grand final.
BuzzFeed News has contacted the AFL for comment.