Will Australia's Meme Wars Be Fun?
The world watched on in 2016 as the United States presidential election thrust political memes into the mainstream for the first time. Could Australia be next?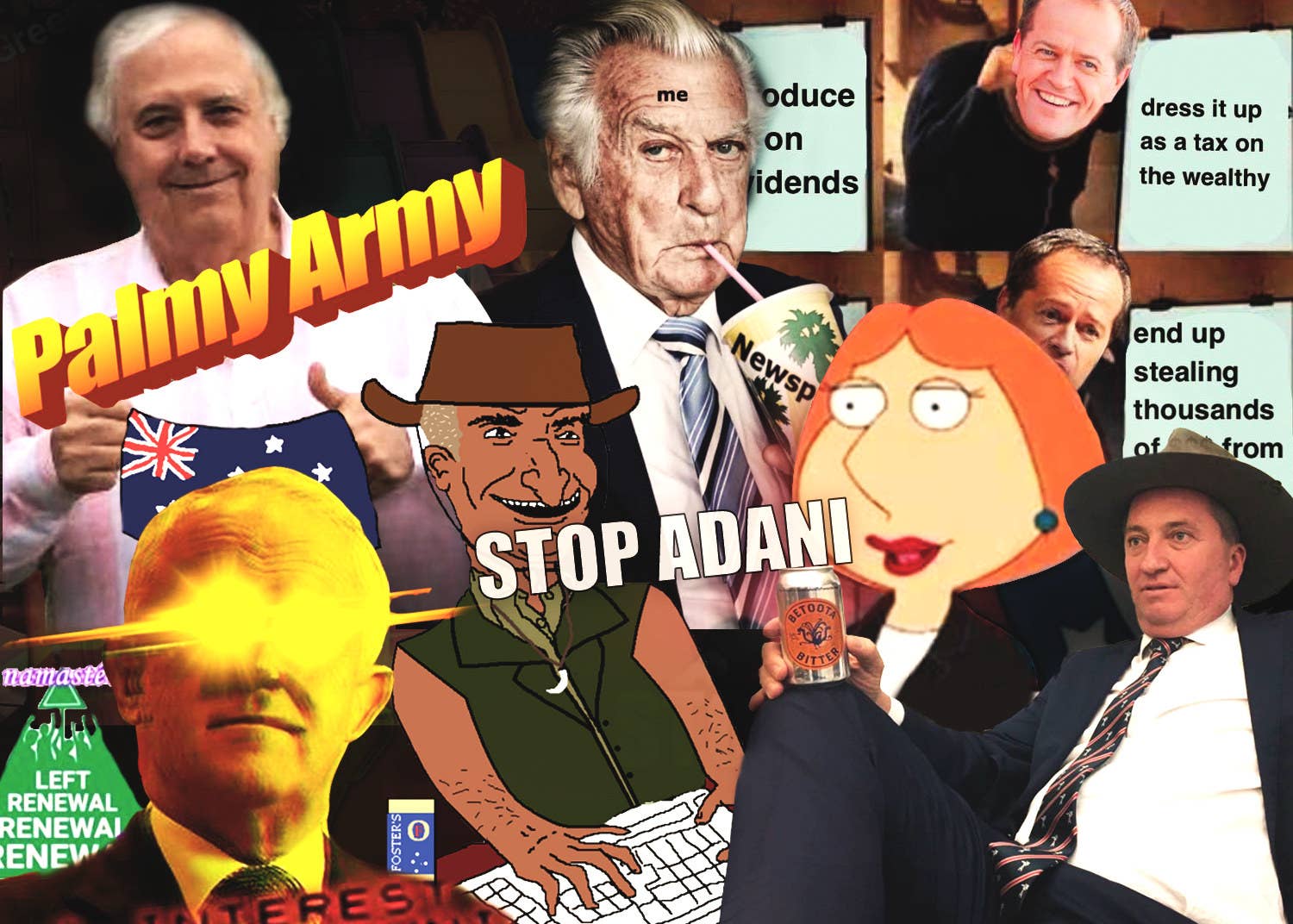 As the experts pored over the entrails of the 2016 US presidential election, it became increasingly clear that political memes and fake news had been supercharged by the viral nature of social media, ultimately playing a role in Donald Trump's shocking victory.
Trump supporters and online trolls effectively weaponised memes to rally support for the Republican nominee and harass Trump opponents. In doing so, they demonstrated the propaganda potential of memes in future elections. Online and in troll culture, it was called The Great Meme War.
As people around the world tried to make sense of how Trump had fought his way to the presidency, the role of memes and social media emerged as a key player.
But surely a bunch of cartoonish, brazen, often xenophobic and even more often aggressive memes couldn't have had that much impact? Surely their influence was being inflated?
The truth is memes did have an impact. Their influence, while possibly overstated, was important, and – at the very least – the biggest manipulators of the meme wars were already planning how to expand their efforts into other countries.
Now, more than a year after America's Great Meme War of 2016, Australia finds itself at an important moment in its own internet history. Earlier this month, a meme used by Labor party supporters to distract woke, white people, resulted in accusations of racism and sexism from the Greens leader Richard Di Natale, the shutdown of a Facebook page, and added to the drama of the catastrophically messy Batman by-election.
Meanwhile, Tim Tam-loving multimillionaire Clive Palmer announced his party, Palmer United, would be re-entering politics. The mining magnate has spent the last 18 months building a social media brand of over 150,000 followers, and recently formed a Facebook group, the Palmy Army, which upon launching was soon swarmed by the alt-right.
On Facebook, there are groups filled with Australians meeting in an echo chamber of xenophobia and outrage. The "support groups" have tens of thousands of members and align themselves with conservative idols like Pauline Hanson, Andrew Bolt, and Mark Latham, though they are not authorised. It's a breeding ground for anxiety and distrust with the current government.
The use of memes as tools of propaganda has been seen around the world. In Australia, it's only just beginning. Last year, the creator of one of Australia's most popular meme pages told BuzzFeed News that failure to understand memes as a public figure in 2017 meant "you are absolutely fucked."
In 2018 that seems even more pertinent.
On Australia's Facebook landscape, the meme page divide is split clearly. The Coalition supporters have Innovative and Agile Memes (36,298 followers) and Nationals voters have The National Party of Memes (3,484). Clive Palmer, acting as the rebel, has his own personal page with over 150,000 followers, and the Palmy Army Facebook group, which sits at just over 10,000. For Labor Party supporters there's ALP Spicy Meme Stash (65,975 followers). Until March, they could also call on The Left Renewal Renewal Renewal, but the page was deleted after claims of racism, sexism, and an eruption of online chaos.
In the lead-up to the Batman by-election, Labor supporters were accused of making racial slurs on Facebook to harass Greens candidate Alex Bhathal, who is of South Asian descent. Hundreds of people swarmed Bhathal's social media pages and commented with the Hindi term "Namaste".

Greens leader Di Natale called the posts racist and sexist, but Labor and Coalition supporters denied the claims, instead saying the use of the term was a meme.
The admin for the ALP Spicy Meme Stash Facebook page told BuzzFeed News the term was "obviously" just making fun of white people who think they're New Age. That may have been the original intention, but many in the general public and mass media took to it for what it was on the surface — a bunch of people cyber bullying a political candidate by using a term that could easily be viewed as derogatory and racist, all based on her South Asian heritage.
No formal apology followed the Namaste drama – social media was instead full of confused and angry debate – but the page considered by most to be behind the swarming was shut down.
The furore surrounding the use of the word Namaste is just the first in what will probably be many confusing collisions between Australia's mainstream and internet culture. It also represents how ill-equipped the country's media and politics are to deal with it.
Speaking to BuzzFeed News, the admin of the Coalition-siding Innovative and Agile Memes (IAAM) Facebook page said memes had become the equivalent of political cartoons, providing perspective without the spin.
"In many ways, memes are able to provide straightforward political commentary faster than ever before," they said. According to IAAM, memes played the role of leveraging people already involved in the political discussion to spread messages to those who might otherwise be completely unaware of the state of politics in Australia.
Memes offer a comical, less serious attempt to convince the people that your opinion is the right one. All of this is fine with IIAM, as long as it's in good fun. "Extremists should be made not welcome, but that shouldn't detract from the people just trying to have a good joke," the admin said.
The recent creation of Clive Palmer's Palmy Army and his continued use of memes as a tool demonstrates the most brazen example of weaponised memes in Australia. Palmer's verified Facebook created the Palmy Army Facebook group in February and it soon descended into a mad rush of racist, xenophobic and anti-Semitic memes.
After flushing out bad actors, Palmer continued to use the group as an open creation lab. The occasional xenophobic or sexist comment is still posted, but users now require approval from Palmer's official page before their content is published live. Still, the multimillionaire has been urging members to create content in support of not just the Palmy Army but his political party Palmer United.

Palmer has even used his social media to wage war against other politicians' Facebook pages – most notably Australian prime minister Malcolm Turnbull – and has watched over the creation of meme propaganda that focuses on the populist angle that the multimillionaire Palmer is the ultimate option to run the country.
Blake Witham, a member of the Palmy Army whose parody videos have been posted to Palmer's official page, said he considered the group's content to be healthy political satire. Drawn to the group with the belief that Palmer is "doing what he thinks is right for Australia," Witham told BuzzFeed News he thought the mining magnate wasn't quite replicating the Trump meme machine, but did see him employing a similar strategy to reach a younger demographic.
"To really utilise this kind of media you have to fit certain criteria," he said. "Most other candidates don't really fit the bill."
"For example: Nick Xenophon's latest commercial, [in which the would-be South Australian premier performed a rap], came across as either out of touch, or an attempt at a self-aware parody. Regardless, it was cringeworthy, not because of the content but because the wrong person was in it."
Also in the group, American Chris Schaffer participates as an outsider. Schaffer told BuzzFeed News the memes he saw in the Palmy Army group weren't too dissimilar to those he saw during the US presidential election, when he created pro-Trump memes.
According to Schaffer, the meme format has potential to influence moderates into leaning towards liberals or conservatives. "[Are memes] a political tool? I believe they could be used as one if more politicians make and use them like Clive Palmer does," he said.
Elsewhere, baby boomers and conservative Australians are being touted as the next major movers in meme warfare and fake news. The creator of Memes for the Urban Gentleman, a page with over 150,000 followers based out of Western Australia, predicted the rise of Clive Palmer's online popularity in a conversation with BuzzFeed News early last year. Now they think baby boomers are the key to having content shared.
"They're all over Facebook now in hordes and they are very outspoken," said the admin. "They also have no shame in sharing content to their timeline every day."
The "groups" function of Facebook has been an attractive meeting ground for Australian conservatives. Similar to the US – where groups become echo chambers that spread misinformation and radicalise people – there are multiple Australian "supporters groups" with tens of thousands of members drawn together over a love of free speech, Andrew Bolt, Mark Latham, and Pauline Hanson. These groups are unofficial and not endorsed by the individuals or parties, but they have grown large and fervent audiences.
One of these groups, the Pauline Hanson / One Nation Supporters Group (PHONSG), was created to fill a hole in the market after its founder realised earlier last year there was no Pauline Hanson-specific Facebook group. Inside the closed group, more than 50,000 people discuss "reverse racism," the policies of the current prime minister, conspiracy theories, the burka ban, and the scourge of Sudanese gangs.
Its creator Jason Bennetts told BuzzFeed News the group was started as a forum because of growing disillusionment with the Liberal Party. Bennetts described Turnbull's government as "demoralising" and claimed One Nation staff were involved with the group's promotion. Oh, and they also create (and share) some hideously dank memes.
The growing numbers in these groups allows for a massive response to niche content that would otherwise go unseen.
Sydney Watson, a self-described conservative Australian, was a Masters of Journalism student in Melbourne before deciding to "take a stand". Her goal is to "see journalism restored to its natural state" by fighting for the conservative movement, and she launched a Facebook page last month.
She now has over 15,000 followers, due in no small part to her video on gun laws in Australia being shared across multiple right wing Facebook groups. When her video was shared into these groups it was exposed to tens of thousands of people, as opposed to the usual few hundred a share on a personal account might muster.
Put all of this on top of Facebook's recent announcement that people's feeds will feature more Group content and suddenly these closed or secret environments aren't quite so insular.

Journalist Max Koslowski wrote for Junkee last year about the potential audience for memes. He claimed Labor was planning to double its marketing budget spent on online efforts in 2018. Speaking to Koslowski, Labor's marketing guru Dee Madigan said future Labor campaigns would also lean into the potential power of GIFs.
Increasingly, GIFs and reaction memes have become their own language. On Facebook, they've become part of the keyboard, and there are increasing prompts to "respond with a GIF" online. Three years ago the editor of The Nib, Matt Bors, studied Hillary Clinton's marathon Benghazi hearing and theorised Clinton had taken a situation that could have seen her put on worldwide blast and instead "played to the GIF". At the end of the hearing, Bors claimed a GIF of Clinton acting bored had encapsulated the entire hearing in just two seconds:
"You don't need write ups, hot takes, and CNN panels convened to know how it went," he said. "You just look at the GIF and pass it on."

Whether or not the Clinton campaign deliberately coached its leader to play to the GIF, it seems Australian politicians are slow on the uptake in even recognising the power of the GIF.
When South Australian senator Lucy Gichuhi's startled reaction to a question went globally viral two weeks ago, Gichuhi's team retweeted the video once and linked to it on her official website. That's it. In modern politics, this is the equivalent of ignoring it. There were no GIFs, no funny tweets, no memes in response. Here was Gichuhi's moment, where millions of people were head over heels with her without knowing anything about her politics or values, and she let it slip.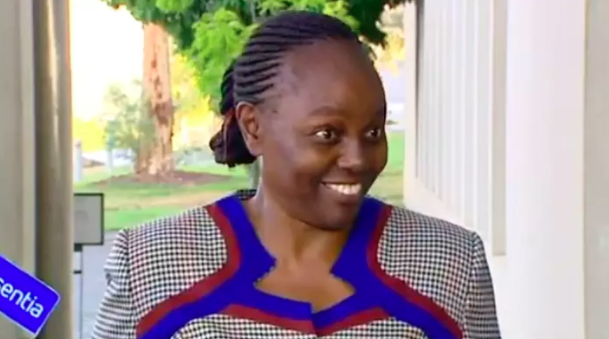 Australian political parties have no doubt benefited from their supporting meme pages on Facebook – but they're yet to fully embrace the trend. Other than Clive Palmer – and we don't even know if he is personally running in an election again – Australia's politicians haven't embraced meme culture in a personal way.

Instead, these modern propaganda tools are left to bubble (rather successfully) around Facebook's various unverified, left and right-leaning meme pages, with the country's mainstream leaders happy to allow them to build up without actually encouraging their spread.
If social media is the new footpath, where people share ideas, chat politics, and be – well – social, how long will it take Australian politicians to realise that memes are just the online equivalent of a corflute stapled to a telephone pole?
"It's very astute," the creator of The National Party of Memes told BuzzFeed News. "To be able to mobilise people through Facebook memes is insane.
"It's like Kony 2012 but it actually happens."