A Sydney bar is at the centre of controversy after New South Wales Police ​said its wine list promoted "unsavoury antisocial behavior."
People were less than impressed with the crackdown and reacted angrily against the actions of police.

But NSW Police said in a statement today that it had been called to 10 William St. to assist a "heavily intoxicated woman in the gutter" when they noticed the bar had a sign saying "free wine."
The sign, which is meant to be a reference to the organic wine the bar serves, led police to question the venue's Primary Service Authorisation as a "restaurant" and not a bar.
10 William's co-owner, Marco Ambrosino, told Broadsheet the police officers had only "popped into" their business to "show fairness" as they had visited the pub next door earlier.
Ambrosino believes the police are "painting all [bars and restaurants] with the same brush" as they continue a series of operations across Sydney to ensure the safety and security of local residents in Sydney's major entertainment districts.
The incident is just one of many over the last couple months, as Sydneysiders grow increasingly frustrated with the police's crack down on alcohol and drug use.
Yesterday, reports police had brought sniffer dogs to a public pool sparked outrage, with many frustrated with the "nanny state" actions of NSW Police.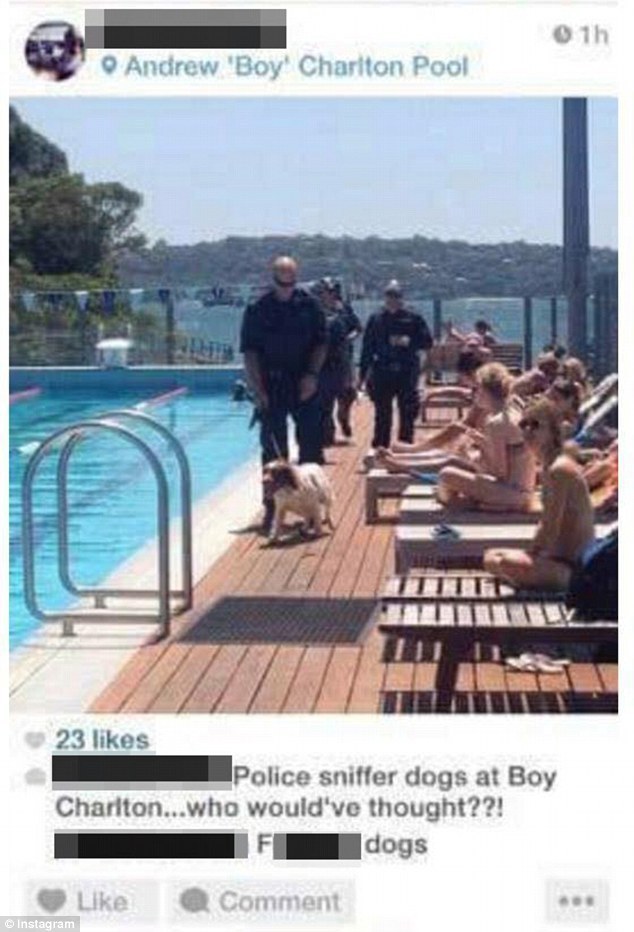 In an interview with BuzzFeed News last week, NSW Premier Mike Baird indicated he is unlikely to consider relaxing Sydney's controversial lockout laws.