This is Megan and Michael, an Australian couple who just got married in a rather unconventional way.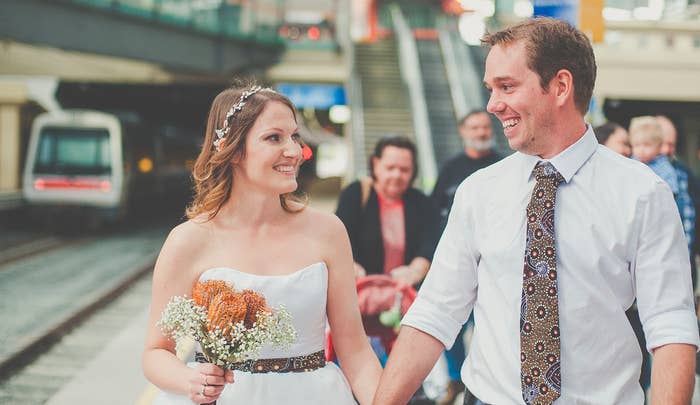 Looking to find a location that was memorable and fun, the couple settled on getting married in a train, while it was on route!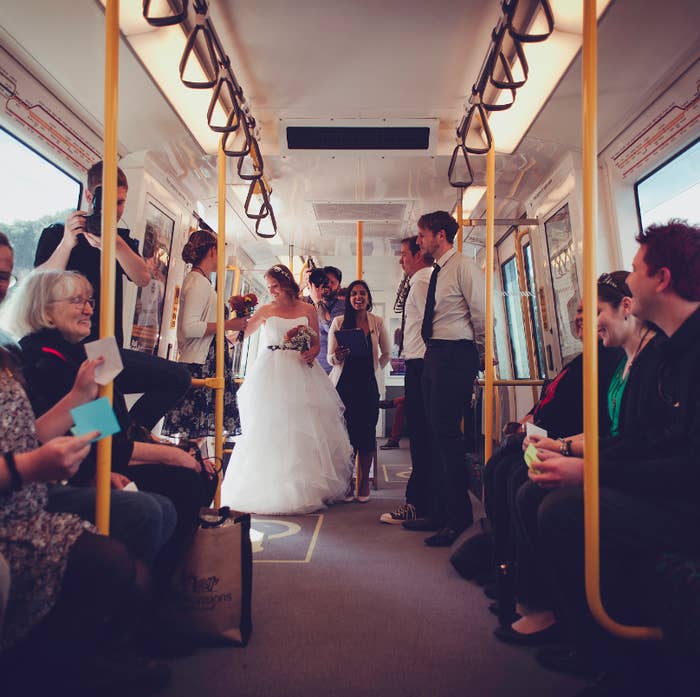 Megan's dress was bought from Etsy for $350 and her shoes were bought from eBay. Whilst the couple wanted to save money, they also wanted to make sure the ceremony was really exciting.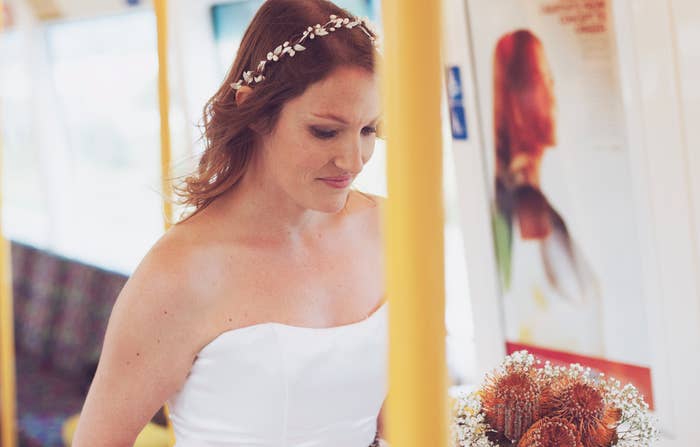 Ultimately, they chose to have their wedding on the train because of its uniqueness and practicality.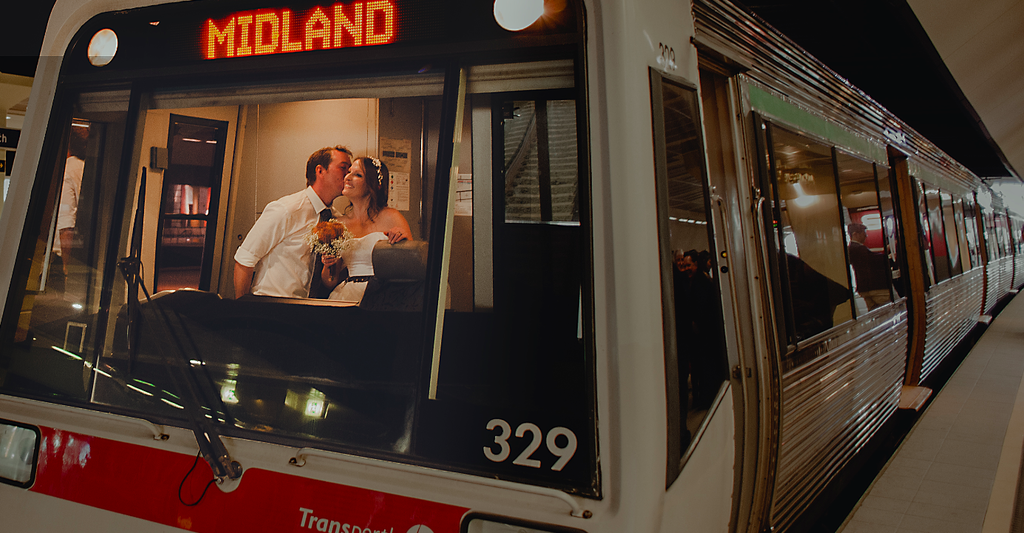 The train driver knew about the wedding beforehand, and the Public Transport Authority provided security for the wedding. The couple even signed the register in the priority seating section.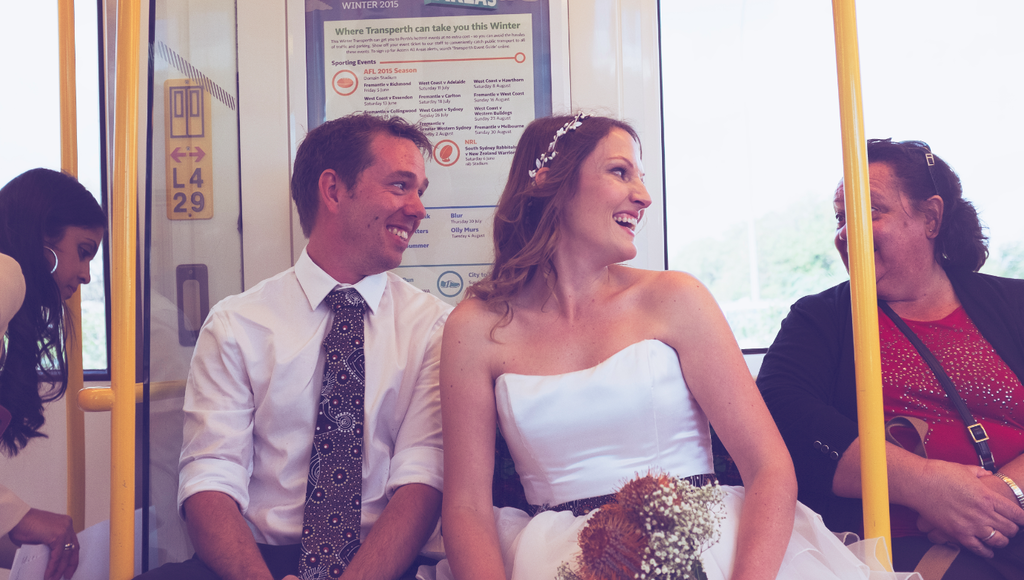 The train was moving during the ceremony, Megan says, which meant their wedding was literally moving around the city of Perth as they said their vows.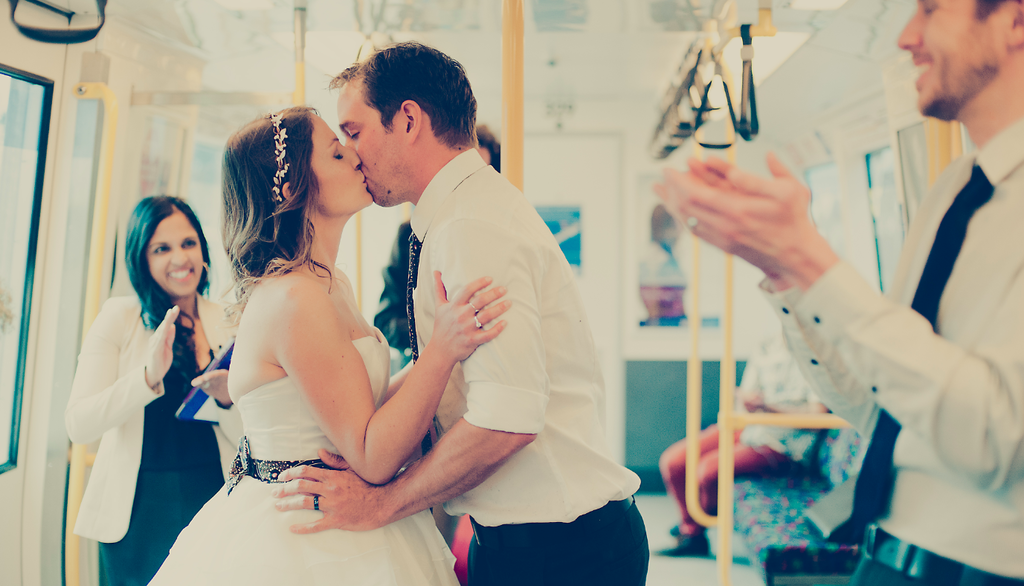 And the guests for the wedding believed they were on their way to a secret location for their engagement party, so it was all a total surprise!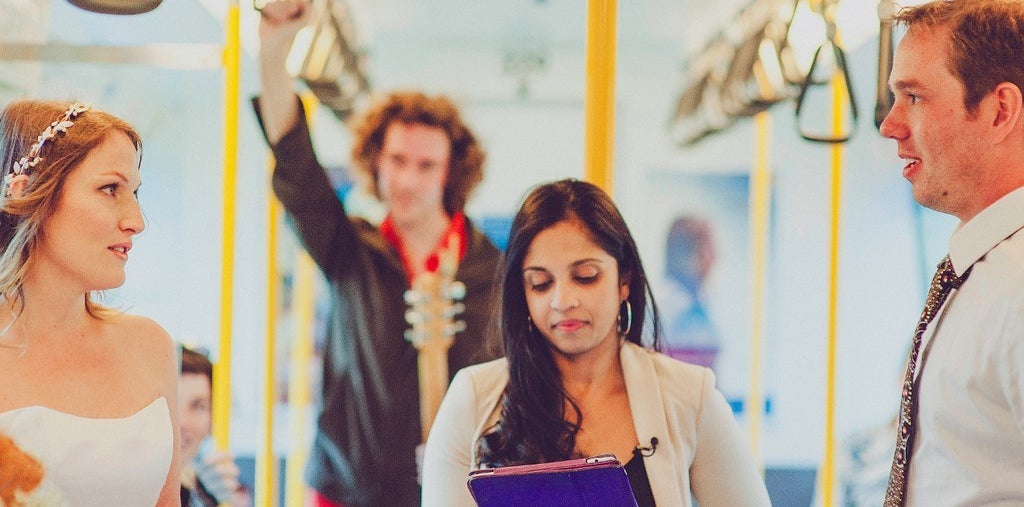 "Our friends and family were surprised but everyone is really happy for us and realises that the quirky location is suited to our personalities and our joint sense of adventure and fun. Everyone had fun and got into it once they realised what was going on. Our nieces and nephews loved it."
So next time you're thinking about your ~dream wedding~ don't forget public transport!