The Wallabies Will Win The World Cup Because Chuck Norris Said So
"I will be right at their side, playing in the game."
Appearing on Channel 9's Today Show, Chuck Norris has praised the Wallabies and picked them to take win the Rugby World Cup grand final this Saturday night.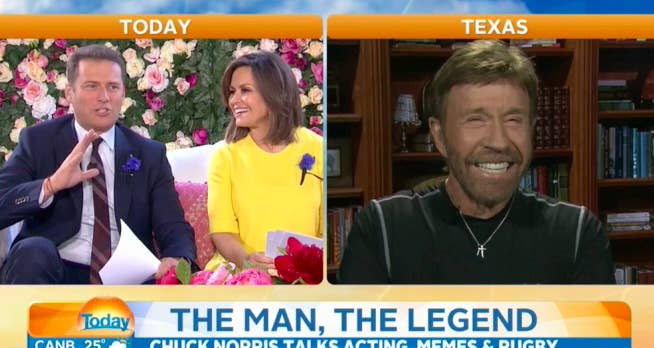 Attention then turned to Chuck Norris' love of rugby, and his pick for the Rugby World Cup.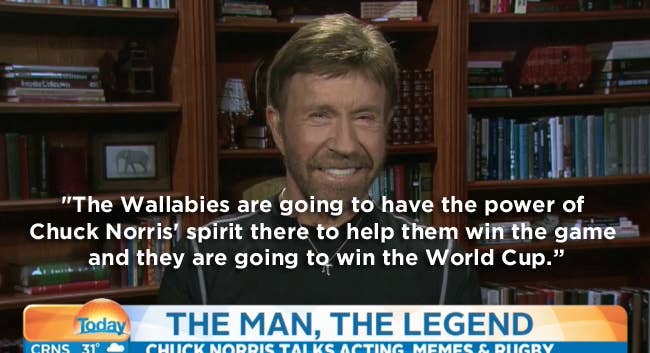 Thanks Chuck, same to you.