This Wedding Photo Went Viral After The Photographer Promised To Donate Three Dollars For Every Facebook Share
A bush wedding and a charity drive.
A wedding photograph has gone viral after the photographer offered to donate three dollars for every share it received on Facebook over 24 hours.
The campaign was started by Edwina Robertson, who wanted to raise awareness of the ​drought​ in rural Australia that is seeing many ​farmers close their properties*​ and leave the countryside.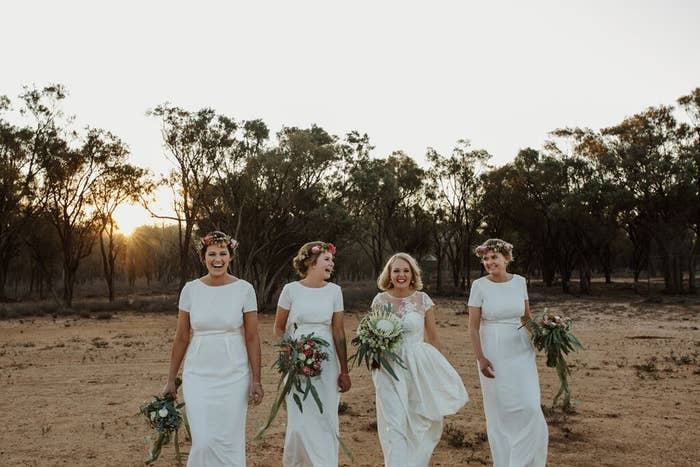 Robertson chose a photo of a wedding party walking through the Australian outback.
So far, $25,000 has been raised - with a final goal of $50,000. The success of the campaign surprised Robertson, who has seen her Facebook followers spike upwards as the photo was shared again and again.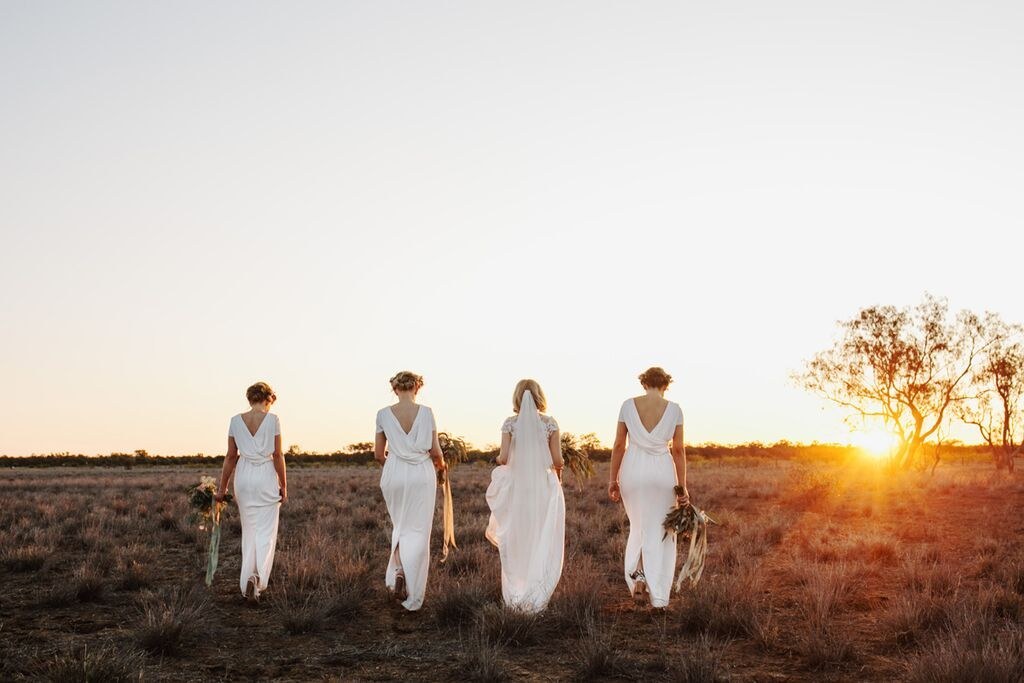 "This has escalated to much more then I, the committee at Tie Up The Black Dog [the charity she Edwina is donating to] or the newlywed could ever dream. It's a win-win for all involved."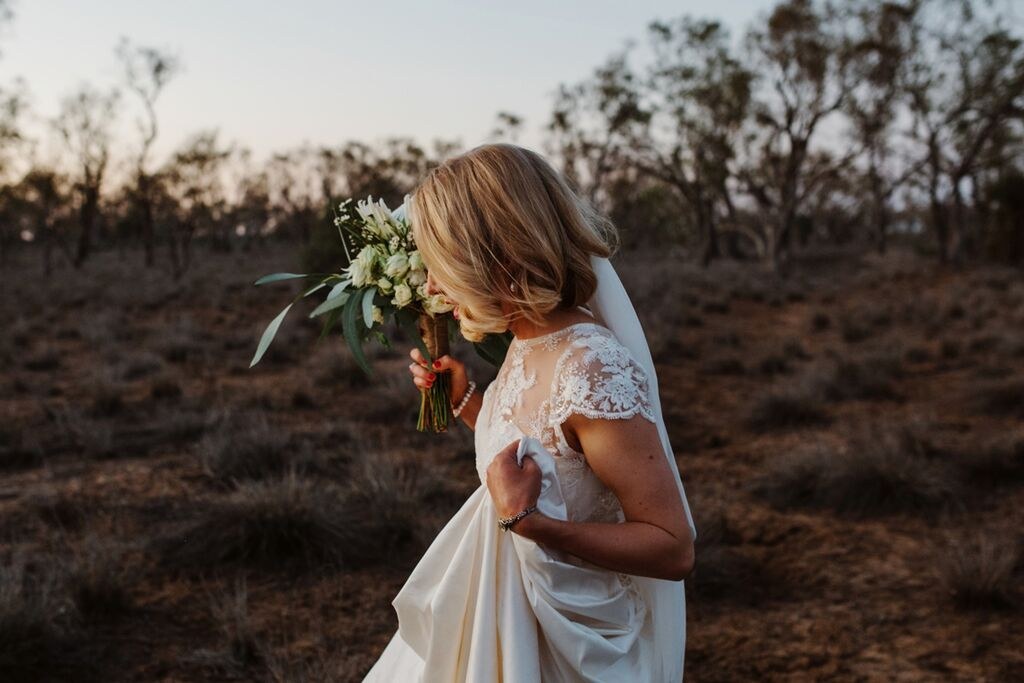 Following the success of the concept, Robertson has now launched a site where people can donate their own three dollars to the cause.