"We Love Our Lamb," the group behind annual Australia Day-promoted advertisements for lamb, has seen their latest attempt to sell to the average Aussie punter materialise into outrage from sections of the Australian public.
Mumbrella reported Monday that the Advertising Standards Bureau had already received more than 50 complaints since the ad's release on Saturday. Complaints range from the level of violence portrayed in the advert to its treatment of dietary groups, like vegans.
In the ad, an Australia S.W.A.T team member is seen lighting a bowl of kale on fire with a flamethrower after the heavily armed enforcers are told by an Australian living in Brooklyn that he is "a vegan now."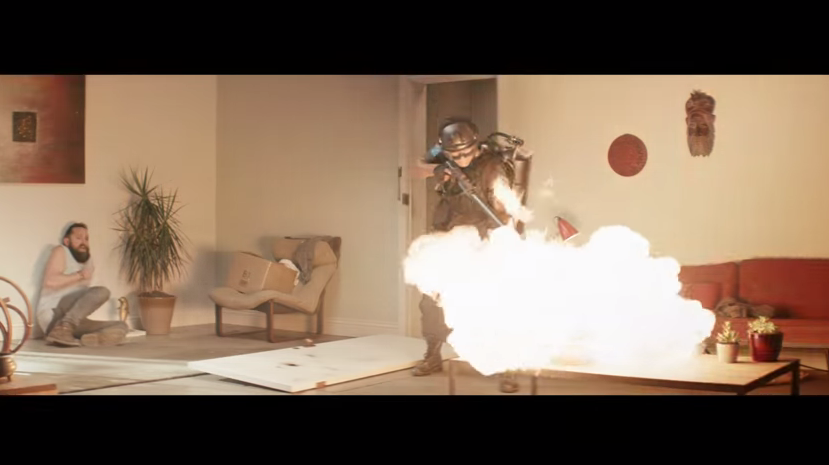 While heavily monitored, the We Love Our Lamb Facebook page has seen a fair share of complaints left on both its wall and underneath the video. Twitter is also filled with multiple complaints.
Complaints range from issue with the name of the project - "Boomerang" - to the targeting of the advertisement to "Aussie battlers" who couldn't afford lamb.
In a statement to BuzzFeed News, We Love Our Lamb said they had received "huge support across the country."
"The campaign so far has been very well received. The online video content has been viewed over 1.2 million times in the first 48 hours, with over 40,000 shares that we can track."

"We have huge support across the country, and are starting to see that swell to overseas."

"Last year the campaign saw a 35% increase in lamb sales over the campaign period. With the strong early support we are hopefully of being able to surpass that figure this year."

"We are aware of complaints to the ASB and we are in the process of addressing these."

"Since its inception 12 years ago, the campaign has been satirical in nature, designed to promote the eating of Lamb. This year is no different. Take the 'not Copenhagen' scene with a Princess Mary stunt double as example."

The campaign sets out to be light hearted and entertaining. The intent is never to cause offense."
Still, there's always positives.