This Pizzeria Went Vegan And No One Knows What To Do
No cheese, no meat, just vegan pizza.
Gigi Pizzeria has always been considered one of the best places to grab a slice in Sydney.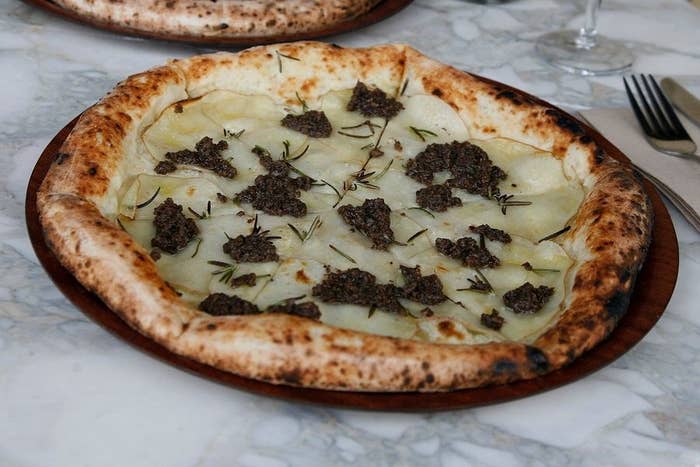 Early this month, Gigi announced it would be releasing a new menu - one without cheese - or any dairy at all. Gigi's would be transformed into a completely vegan pizza restaurant.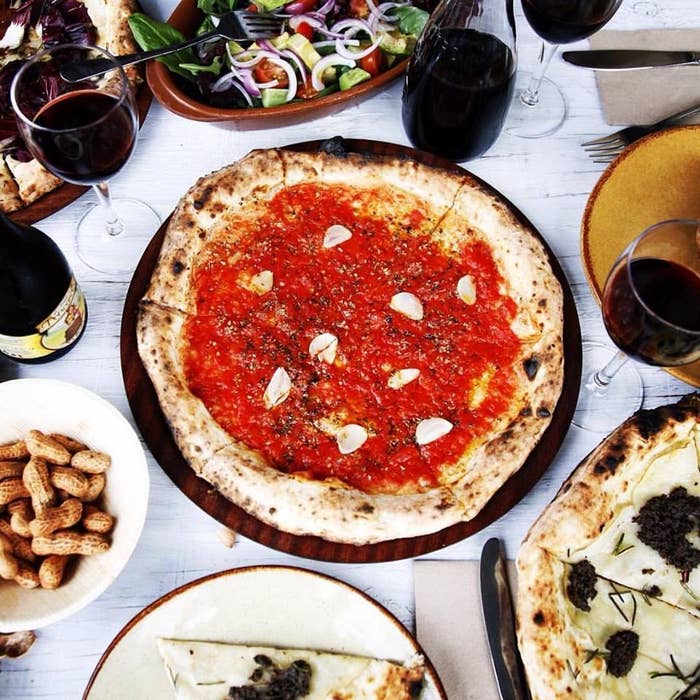 At first, people did not deal with this well.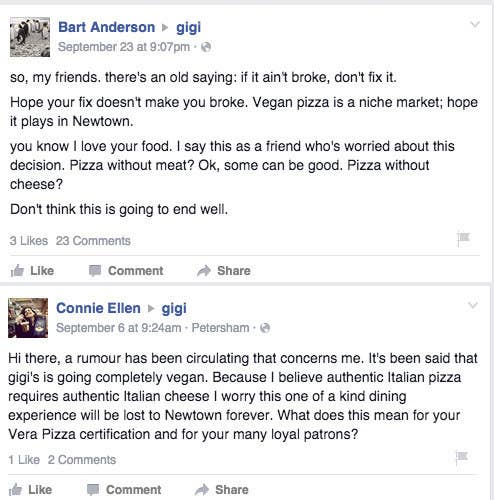 But there were also quite a few people happy with the new direction.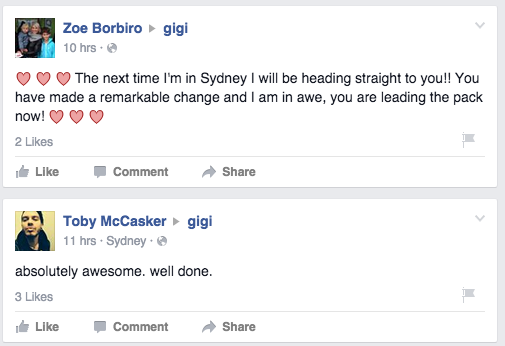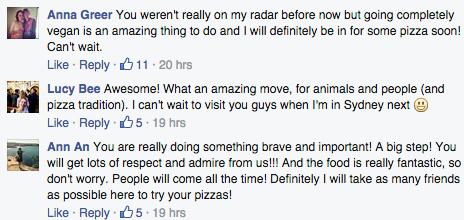 A spokesperson for Gigi Pizzeria admitted to BuzzFeed News that the reaction so far had been mixed.
"The reaction to the change so far has been mixed," they said.
"We have had an overwhelmingly positive response from many of our loyal and new customers. On the other hand, many of our customers have been disappointed. We hope those customers have a change of heart and maybe even come back to appreciate the very first authentic Neapolitan pizza (one of two recognised by the AVPN) - the Pizza Marinara (san marzano tomatoes, garic, oregano and extra virgin olive oil)."
"Our decision was definitely not one made over night. It was a change for all the right reasons, so we have absolutely no doubts over the new direction."
A line was scattered along the sidewalk as people waited to get inside and try the new menu.
Sydney's latest vegan-eatery seems to have been embraced by its loyal customers.