Parents and students at a prestigious New Zealand high school were left shocked last night after a performance of Sweeney Todd resulted in "severe and moderate injuries" to the necks of two boys.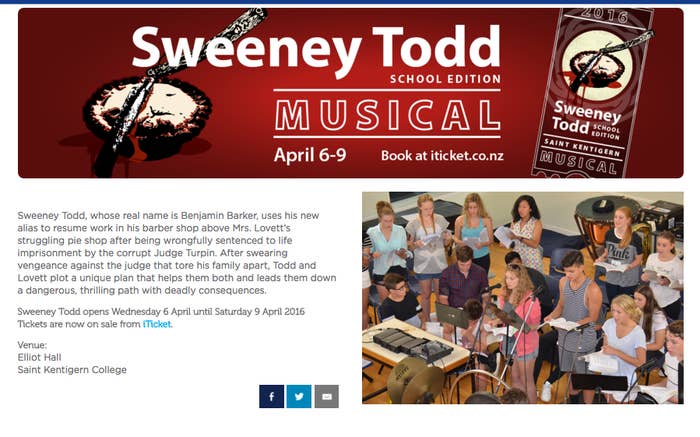 Two students from Auckland's Saint Kentigern College are still in hospital after being rushed to St. John's Hospital just after 9pm last night.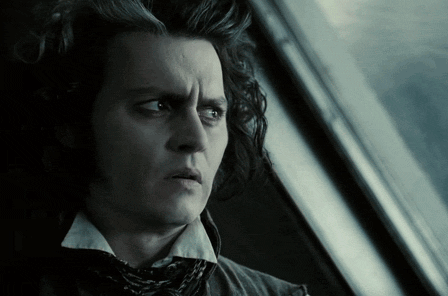 Sweeney Todd is a famous musical, with the most recent rendition featuring Johnny Depp as the "Demon barber of Fleet Street", Sweeney Todd, a barber-turned-serial killer whose weapon of choice is a cut-throat razor.
Last night was the school's opening night of the production. It is unclear if there will be future performances following the incident.
"We are very concerned about the accident at our school last night and we are investigating the causes of this," said Head of College Steve Cole in a statement to TVNZ.
"We are pleased that both boys are in a stable condition and have been talking with both their families."
"Our priority is to support the boys and their families, along with the rest of the cast and crew."
"Plays and performances are a big part of all school life. We are distressed about what happened last night and are conducting a thorough investigation."
People had plenty of thoughts on the whole thing... Especially the fact that the boys were allegedly using real knives instead of props.
BuzzFeed News has contacted Saint Kentigern College for further statement.