People Think This Photo Of Two People Passed Out Looks Like A Painting
When art becomes life, when life becomes art.
Look at this photo and tell me what you see:
Obviously (and especially if you read the caption from the tweet), the photo is of two lovers intertwined in a sweet embrace after a night of drinking...but, actually, they're passed out on a couch! But did you notice anything kinda weird about the photo? Did it look familiar to you? You're not the only one.
The two people in the photo, Josiah and Stef, live in Portland, Oregon, and have found themselves at the centre of a Twitter moment after more than few people noticed a photo of them – passed out drunk, no less – had a Renaissance painting feel about it. Some have even gone so far as to alter the photograph to make it seem even more Renaissance-y.
The photo has now well and truly gone viral. Josiah's own tweet has around 900 retweets, but the dozens of other tweets that have quote-tweeted him, claiming he and his girlfriend look like beautiful works of art, have tens of thousands.
Speaking to BuzzFeed News, Josiah was eager to point out the woman in the photo was his girlfriend. "There have been so many rumours, like that the photo is of a 'one-night stand'...or like we overdosed on heroin," he said. "Weird shit like that."
Josiah's cousin took the photo when she returned home from work and saw Josiah and Stef passed out on the couch. From there, the picture went viral on Twitter and then Reddit. "It's so funny the assumptions that people have made about the story behind it," said Josiah. "One dude even claimed that he was my brother."
Regardless of the reaction, it really is a great photo – and hundreds of people on Twitter have been messaging Josiah to tell him as much.
While others felt the picture had a distinctly Baroque vibe.
"It's kinda wild how it just blew up like that," said Josiah. "I honestly was just drunk at the bar and was missing my girlfriend, so I posted the picture."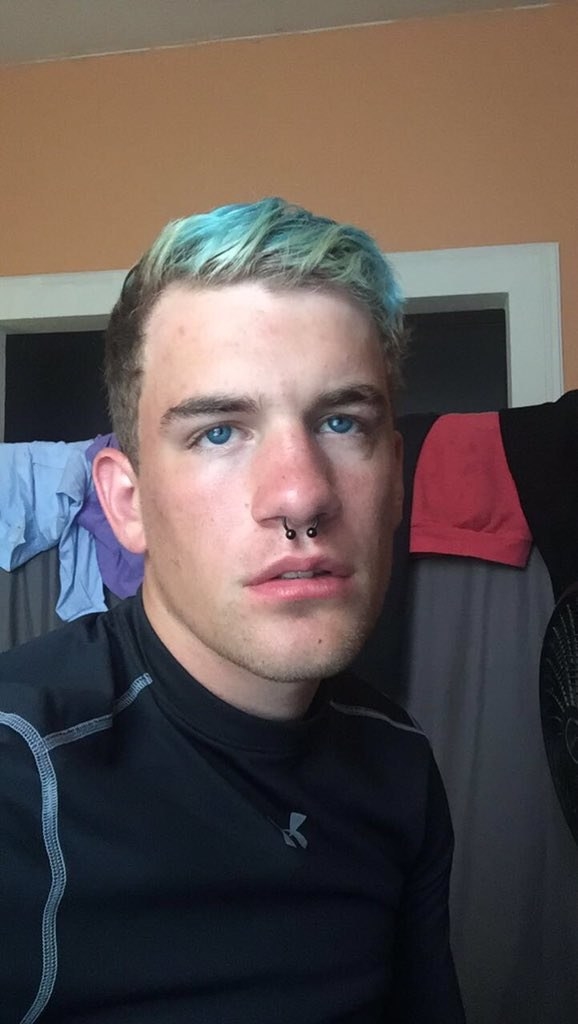 BuzzFeed News has contacted the Art Gallery of NSW in Australia for some analysis on what, exactly, makes the photo so...Renaissance-y. But if you happen to know the answer to that question and you're qualified, too, then you should definitely just email me.