Earlier this week it was reported that one of President-elect Donald Trump's potential picks for the Supreme Court, William H. Pryor, believed consensual gay sex should be punishable with jail time.
Upon seeing the news, Florida native Logan Moreno tweeted a rebuttal to the potential Supreme Court judge.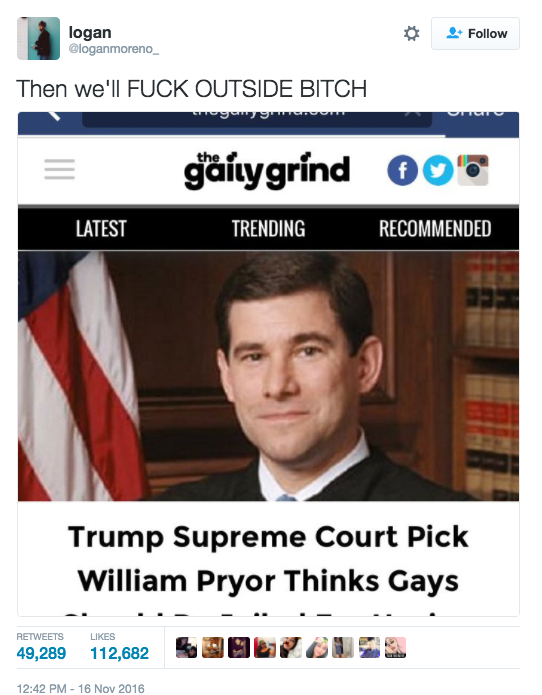 Speaking to BuzzFeed News, Logan said he had received a variety of reactions, including "staunch Republicans who 'want proof'" and raunchy responses from LGBT people.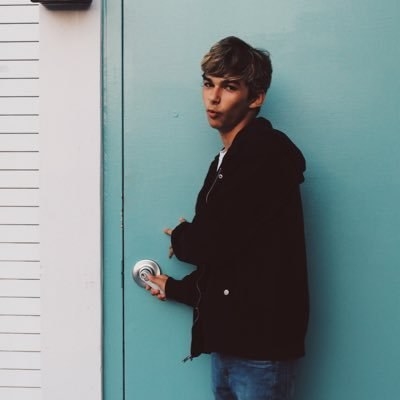 Logan's tweet prompted hundreds of other people to share tongue-in-cheek ideas on where gay people should go to have sex.
"There's definitely been an overflow of support from the LGBT community and straight people alike," said Logan. "It fills me with hope to see that people really do care about others' rights and will protect them."
So far, Logan's tweet has more than 40,000 retweets and 100,000 likes.
"I would like to promote the fact that minorities in America are scared and that everyone needs to feel safe within their home," he said.
"When I wrote the tweet I was very emotional and this election has taken quite the toll on my community so if you'll excuse the language you'll see that it was written in good faith if not the most polite execution.
"Everyone should just try and spread as much love and safety as possible."