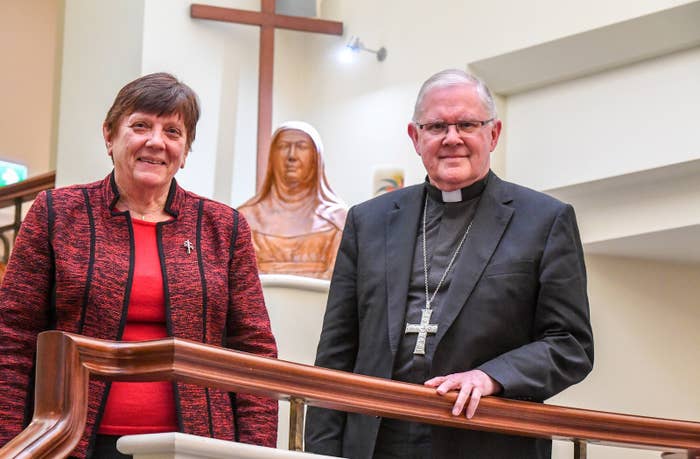 The Catholic Church says it will follow 98% of the recommendations made by the royal commission into child abuse, but won't be breaking the seal of confession.

A formal statement from Mark Coleridge, president of the Australian Catholic Bishops Conference and Monica Cavanagh, president of Catholic Religious Australia, said the church would commit "to doing whatever we can to heal the wounds of abuse and to make the Church a truly safe place for all" but breaking the seal of confession was "contrary to our faith and inimical to religious liberty."
"We are committed to the safeguarding of children and vulnerable people while maintaining the seal," they said.
It's been nine months since the royal commission handed down its findings, which included 189 recommendations.
The commission heard that 7% of Australian Catholic priests who worked in the period 1950 to 2010 had child sex crime accusations made against them.
Among the recommendations, the commission said the federal government should establish a National Office for Child Safety and that institutions engaging in child-related work must retain records relating to sexual abuse for at least 45 years.
On Friday, the Catholic Church said it would consider the commission's recommendation for voluntary celibacy.