This Actress "Doesn't Give A Motherfuck" What Trolls Think About Her Sex Tape
"I'm just here relaxing, and just letting you know I'm still giving approximately about zero motherfucks, cunts."
New Zealand actress and Shortland Street star Teuila Blakely has posted a video on her Facebook this morning, telling people still trolling and harassing her online about a sex tape that leaked last year she "doesn't give a motherfuck, cunts."
In May, 2014, New Zealand Warriors rugby league player Konrad Hurrell filmed a short video of Blakely performing oral sex on him in a car.
On Friday, Blakely posted a photo of her and Hurrell at the airport and prompted a tonne of comments mocking the actress and rugby player.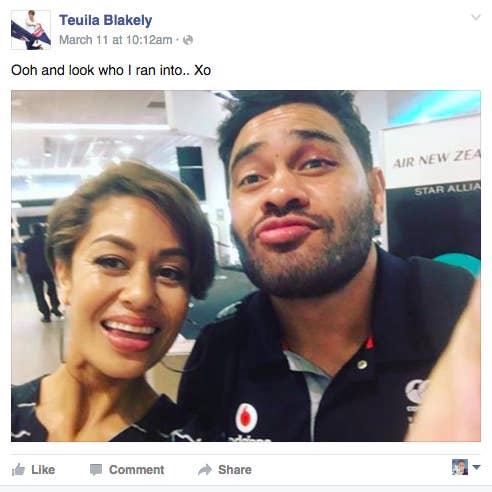 "So, I'm in Sydney and have had some pretty full-on days since I've gotten here," said Blakely.
"On my way over it was really nice because I ran into my friend Konrad, and I haven't seen him for months... and so it was actually really cool and so I posted a photo because he's my friend."
"And then everyone lost their damn motherfucking minds."
"Basically, y'know, it's not like bullying or fucking trolling its god damn persecution and I don't know what that is because... whatever. it's whatever."
At the end of the day, the whole thing doesn't seem to be bothering Blakely much.