This Tennis Player Was Fined $23,500 For Basically Pretending To Jack Off His Water Bottle
Tennis and dick jokes, the oldest combo in comedy.
Young Australian tennis player Nick Kyrgios has been fined $23,500 after he jerked off a water bottle on live TV.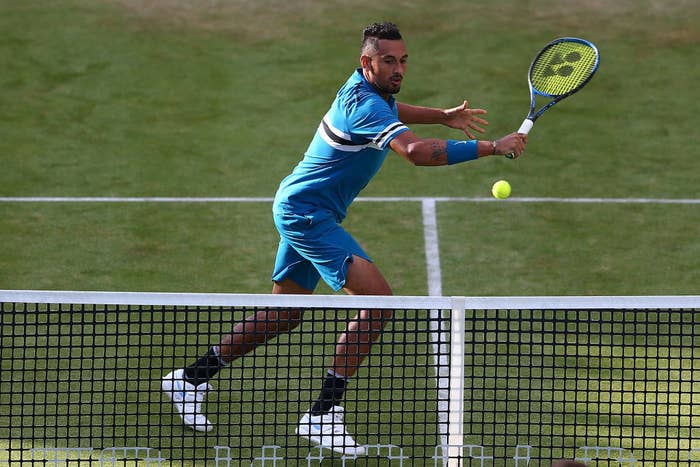 A tweet of the footage – which has since gone viral – features the delightful lead-in from a commentator who, following Kyrgios' water bottle antics, is forced to declare "that's a great place to start our Prime Video UK coverage".
Kyrgios ended up losing the match 7-6, 7-6. And the ATP Tour went on to fine the Australian €15,000 (about A$23,500). The incident marked the second time in two days that the BBC had to apologise to viewers for Kyrgios' actions — earlier, the broadcaster said sorry for the Australian's foul language.
Previously, Kyrgios has made headlines for calling Australian Olympic legend Dawn Fraser a racist, re-igniting an old feud spurred on by Fraser when she said the controversial star and fellow Australian player Bernard Tomic should "go back to where their father or parents came from" if they didn't set better examples for other Australians.