Sydney Trains staff and their relatives are circumnavigating a media ban on employees talking to reporters by using social media to respond to criticism from the state government.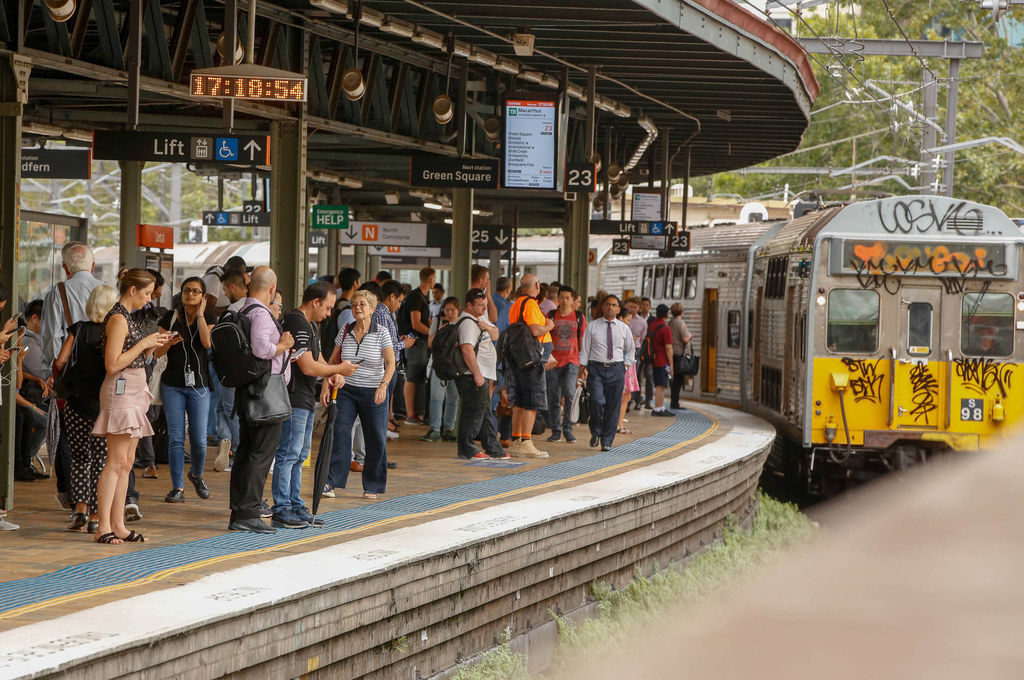 As commuters in Australia's most populous city faced more uncertainty over rail services, Sydney Trains staff went to work on Monday instead of participating in a planned 24-hour strike that was deemed unlawful by the Fair Work Commission.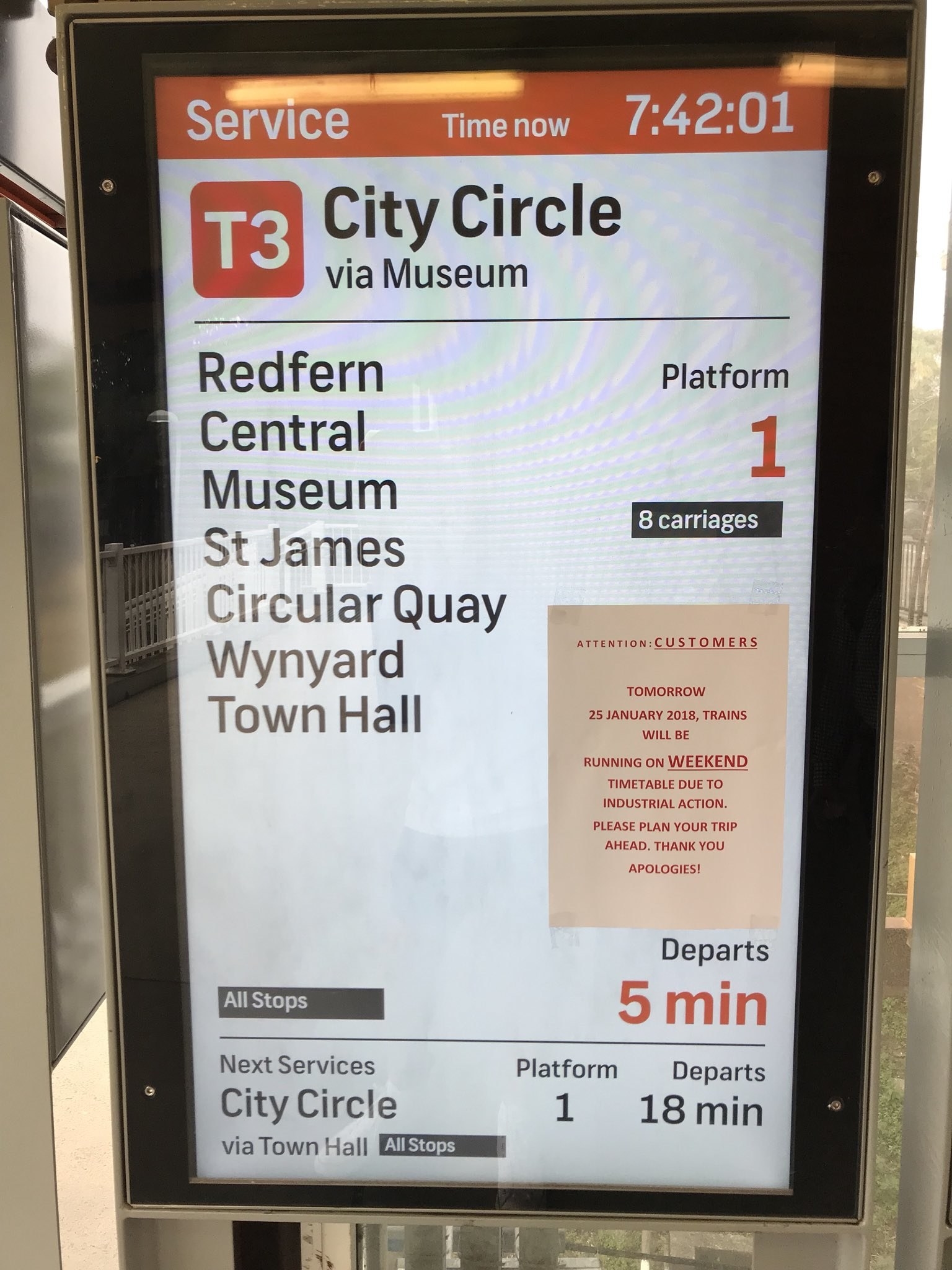 The first large-scale use of social media occurred before the union's "soft" industrial action – overtime bans and workers calling in sick – began. A Reddit user claiming to be a Sydney train driver published a post on January 11 with a warning: "this is not going to get better."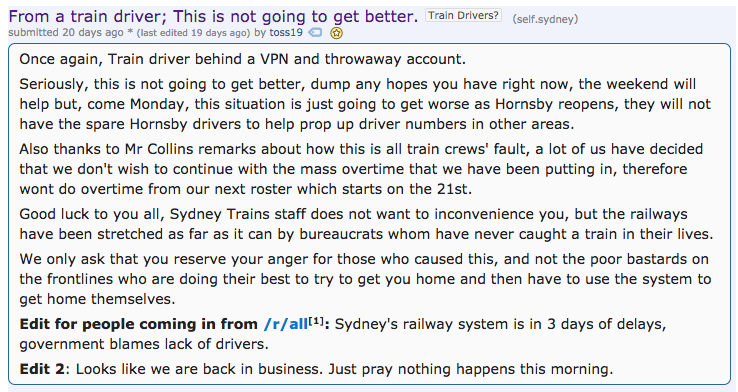 People claiming to be relatives of Sydney Trains staff have also taken to Twitter to defend the workers, who they say are unable to speak out for fear of losing their jobs.
BuzzFeed News spoke with multiple staff who said they were wary of talking to media because of threats from senior Sydney Trains staff.
A person who says they are a former rail employee created the Twitter account @SydneyRailUser after NSW minister for transport Andrew Constance blamed frontline staff for the network meltdown. The person behind the account – who asked to remain anonymous – said there had been a lack of accurate or honest communication from officials to the public.
"Everyone is very disillusioned and the leadership team is destroying staff morale more and more as time goes on," they told BuzzFeed News.
@SydneyRailUser has been amplifying the issues facing Sydney Trains, as well as the voices of current and former staff on Twitter who are outraged with what's transpiring.
Constance has said overtime will always be part of a train driver's roster.
Elsewhere, Twitter threads have gone viral from people saying they are distressed family members of trains staff. Marina says her brother has worked for Sydney Trains for almost a decade, and that its shrinking staff had led to a stressful working environment, as drivers and other employees left to work in Melbourne or Brisbane, "lured by better pay and conditions".
One of Marina's Twitter threads went exceptionally viral last week.
Cath, who tweets from @Cat41968, has been venting for her husband. She says that after more than 30 years working on the railways, he is fed up.