A Multibillion-Dollar Cannabis Company Has Announced Its Asia-Pacific Headquarters In Australia
Canopy Growth is looking to offer "compassionate pricing."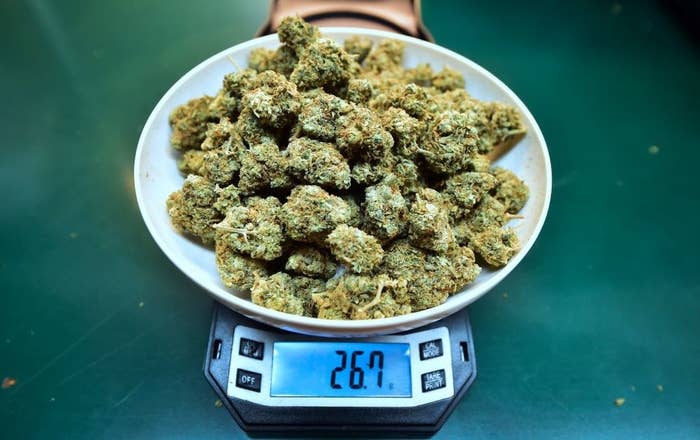 Multibillion-dollar Canadian cannabis company Canopy Growth will set up its Asia-Pacific headquarters in Victoria under the name Spectrum Australia, with the goal of making medical cannabis a "true alternative."

The company plans to house facilities for research and development, and to cultivate and produce medical cannabis products for Australian patients. The company's founding managing director Ben Quirin told BuzzFeed News Spectrum Australia will work to make the drug readily available for patients.
Pointing towards Canopy Growth's efforts in Canada, Quirin said the company would adopt a model based on "compassionate pricing".
"We are making sure it's accessible so it is considered as a true alternative," he said.
Cost has been a major detractor when it comes to Australian patients trying to access medical cannabis. Earlier this week, a Western Australian mother told of the nearly $30,000 a year she would have to pay to keep her daughter medicated. Many are also refusing to even attempt to access the drug legally while the price is so high, instead maintaining their relationships with the black market.

Australia's complicated access pathways to legal medicinal cannabis may still act as a barrier to patient access, although the government's plans to roll out a single "one stop shop" method will be implemented in coming months.

"There's an appreciation across government, as well as ourselves, to understand the methods needing to change in regards to making it more accessible," said Quirin.
"With our entry into the market, we will be sharing with the government some of the best practice we have seen in Canada in regards to how they have adapted to making access more readily available."
The ABC's Four Corners program revealed on Monday that Canopy Growth had hired political lobbying and research firm Crosby Textor to aid it in discussions with Australia's state and federal governments.
Victoria was the first state to legalise the use of medical cannabis in 2016, but its premier Daniel Andrews declared on Wednesday he would not be joining the Greens calls for legalised recreational use for adults.
"Our priority is reducing the devastating harm caused by drugs," he told the Shepparton News.
Victoria's minister for agriculture Jaala Pulford said in a press release that collaborations with international experts will only develop the state's industry to supply "reliable and high-quality medicinal cannabis products". It's a move that will see more than 200 jobs created.

"There will be jobs that will be very specialised, very technical, and quite a variety through the types of work that exists within a medicinal cannabis organisation," she told the ABC.