"SNL" Totally Nailed The Phone Call Between Trump And Turnbull And It's Hilarious
"No refugees. America first. Australia sucks. Your reef is failing. Prepare to go to war."
The cold opening of the latest Saturday Night Live featured Alec Baldwin returning to play the role of United States' President, Donald Trump.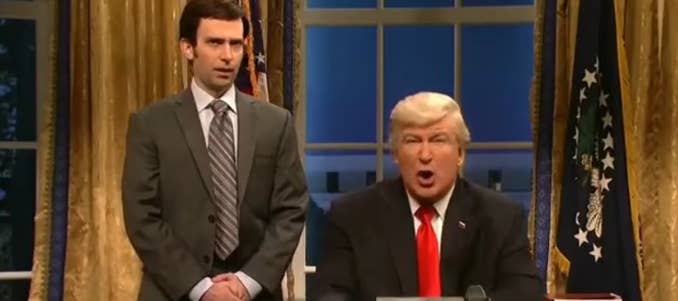 Shortly after the skit begins, Trump is greeted by "Steve Bannon," a figure dressed as Death himself, acting as Trump's chief strategist.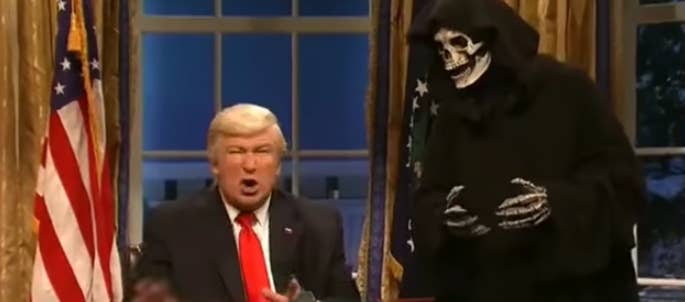 After picking up his phone and calling prime minister Malcolm Turnbull, the conversation quickly turns to mock the real-life phone call the two had earlier this week, discussing the refugee deal made between Australia and the United States.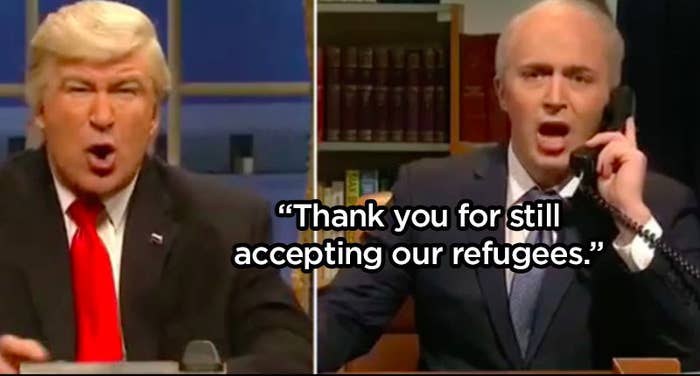 Trump responds angrily to the news of the deal (which was made with the Obama administration), and hangs up on Turnbull – but not before threatening the Australian prime minister with war.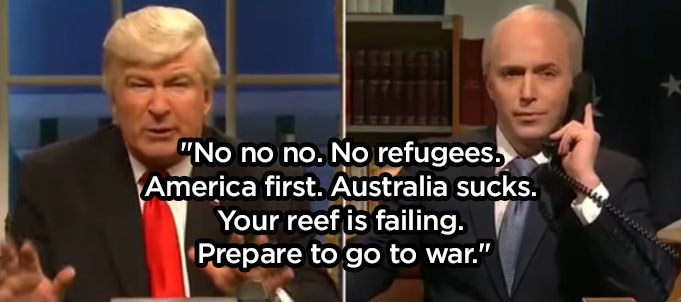 "Steve," says Trump, "I think that was bad."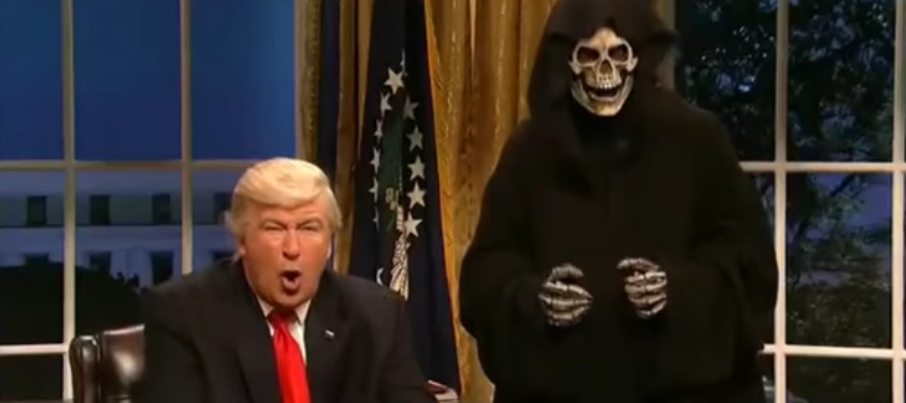 But really, it was all about the awkward, perfectly accurate depiction of both Trump and Turnbull.